They are so simple and austere that they seem to be a bit like a work of nature. The history of Beni Ourain, the most popular and trendy kind of Morrocan Rugs woven nowadays, in fact reaches far into the long history of Berbers, 17 nomadic tribes of Morocco from Atlas Mountains.
 Most of the Berbers used to be sheep and goat herders moving from one grazing land to another. Some of them lead sedentary lives today, but there is still a group of their people high in the mountains, migrating in search for good conditions for their precious animals.
Why so famous?
Have you ever wondered over the reason why Beni Ourains are so special and highly desired among XX century and contemporary interior designers? – It is enough to mention that they were used by the most renowned ones, like Le Corbusier, Frank Lloyd Wright, Ame Jacobsen, Alvar Allto, Marcel Breuer, Charles and Ray Eames. Their popularity can be assumed as the combination of elegant as well as natural simplicity of patterns and sophisticated purpose of those graceful textiles.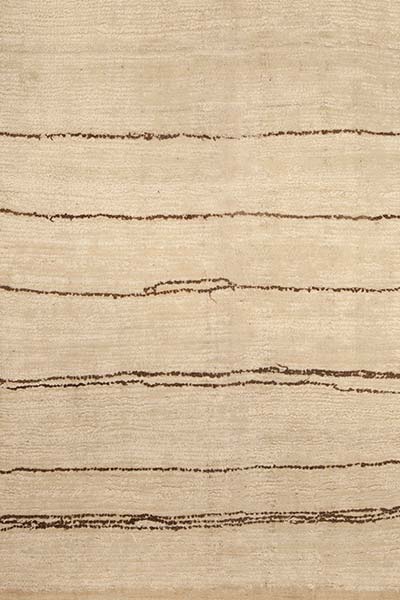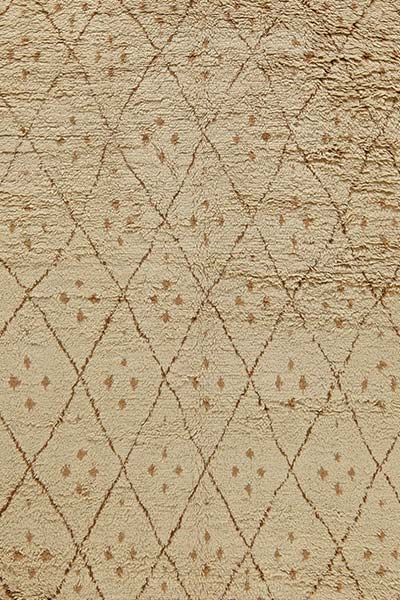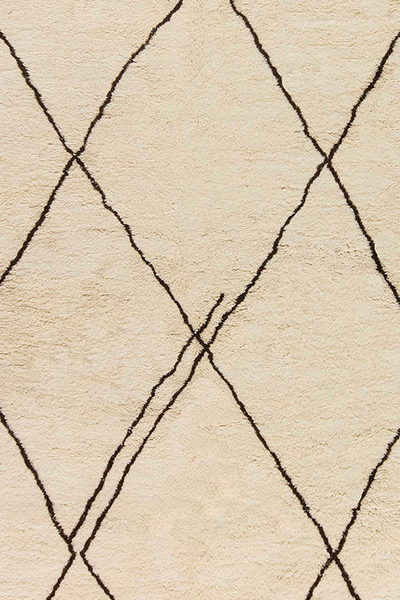 Traditional performance
The Beni Ourain Carpets are traditionally hand-woven by women only. The knowledge and knotting skills are passed from generation to generation – from mother to daughter. Elements of design used in the rugs are the looking-glass of the Barber everyday life whereas they represent events and depicture major themes such as birth, fertility, nature, femininity, rural life and religious beliefs. Moroccan Berbers believe the rugs themselves are shields against the so called 'evil eye' – the most malicious spirit of all. The design of the Beni Ourains includes lucky charm symbolism but is also used to tell the story of tribal ancestors or the life of the weavers.
Beni Ourain as Rugs? – Not since forever!
Today Beni Ourain rugs are known as floor coverings, but it has not always been like that. The other day they were produced mostly in form of bedspreads and blankets. Their structure ought to be loose and soft to increase comfort of the body of their users. Now, the thickness, softness and density of the pile depend on the fabric's purpose. Carpet's density is very high, what makes it much more durable and practical. The original rug of this kind made with use of decent Moroccan wool can last a lifetime or more, when treated with care. Beni Ourains are always unique because there is no diagram, pattern, nor scheme to follow during the weaving process. As long as you are the owner of an original one woven by Berber people – you can be sure that it is one of a kind.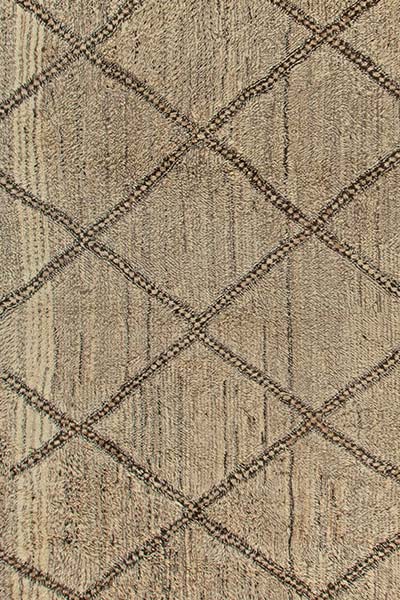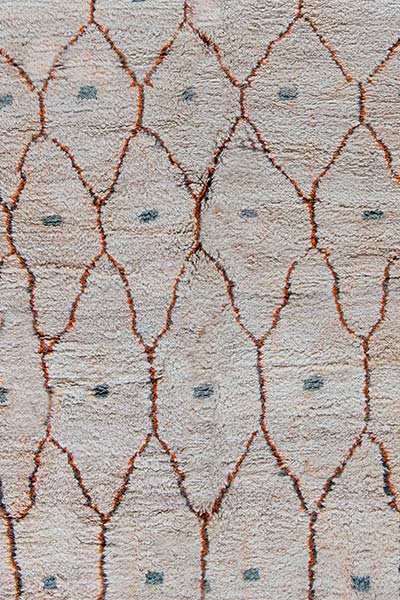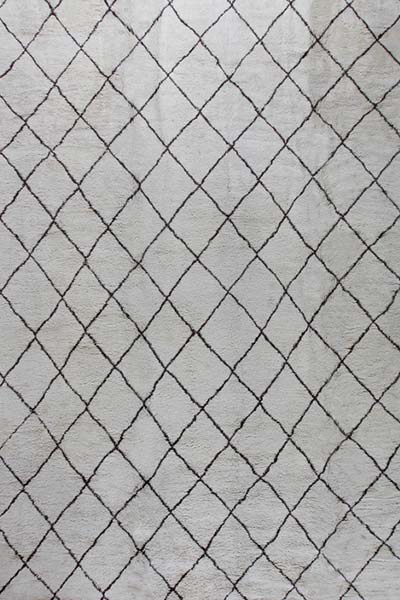 How to weave a real Beni Ourain?
This unique process starts with the preparation of wool. The creators of carpet shave their special species of sheep from the mountains of Morocco to obtain their wool. Next, it is cleaned and degreased to remove natural oils.
The next step is the creation of carpet weaving, where the wool is always spun by hand. At this stage you can see the true talent of craftsmen. In Beni Ourain's flat-woven rugs there is a little bit of yarn between the loops. Why? – Because the carpets prepared that way are really thick and fluffy!
Before the carpet is ready it must undergo a process of dyeing with natural tints. Then it is removed from the loom and cut. The fibers are cut by using special scissors. The significant process of pruning ensures that your wonder carpet has a proper length.
After months of weaving, the wool may be a little bit dirty. It may also harden on the loom. For these reasons, all rugs are again washed and dried. Each carpet is being washed at least 2-3 times to make sure that it will be adequately soft. Some of craftsmen even wash the carpets more than 3 times to meet the highest standards. Then it's time for the last step, in which the Berbers let their carpets to naturally dry in the sun. And… Voila!