Timothy Corrigan not always was an interior designer. In 1980's and 90's he started his career in advertisement industry, gaining himself quite a reputation as a result. He worked as a president of international operations for Saatchi & Saatchi's Backer Speilvogel Bates Worldwide. After moving to Paris, he started to experiment with his own flat, practicing what he calls a "classical design".
He wasn't sure that interior design was a good choice of career, until his late father's death: "I realized that even though I had gotten all this success in advertising, it's really important to follow your passion.". Soon Corrigan left advertising for good and opened Timothy Corrigan, Inc. The company itself was founded in 1997 in Los Angeles. With almost twenty years of experience, Timothy Corrigan, Inc. has a history of numerous diverse projects, from designing accommodations in older and historical properties to completely new constructions. The firm specializes in cozy glamour, as well as incorporation of antique furniture into its designs.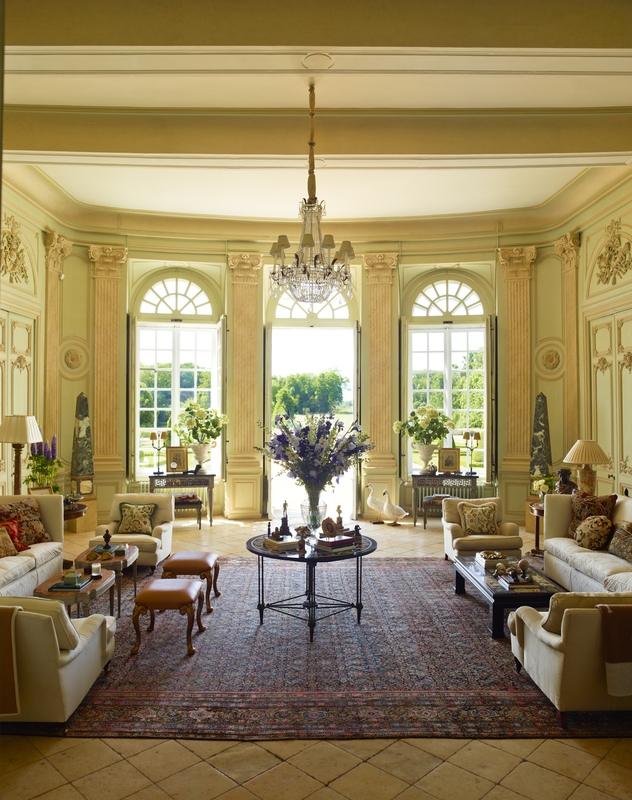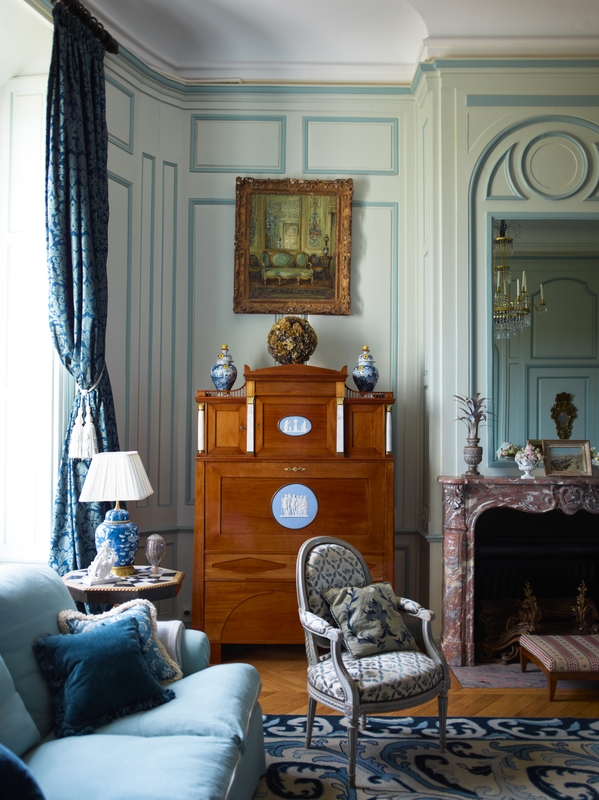 Corrigan's style aims for "comfortable elegance". The designer defines it as " an American mindset with a European look.". The ingenious usage of antiques and textiles allows him to create unforgettable spaces, which shock with subtlety of their unpretentious chic. He pays close attention to every detail of his designs, often using the highest quality Persian carpets. As a finishing touch, Corrigan likes to add contrasts into his rooms: " I believe that by adding contrasting elements, like an antique painting and a modern one, you make each room special.".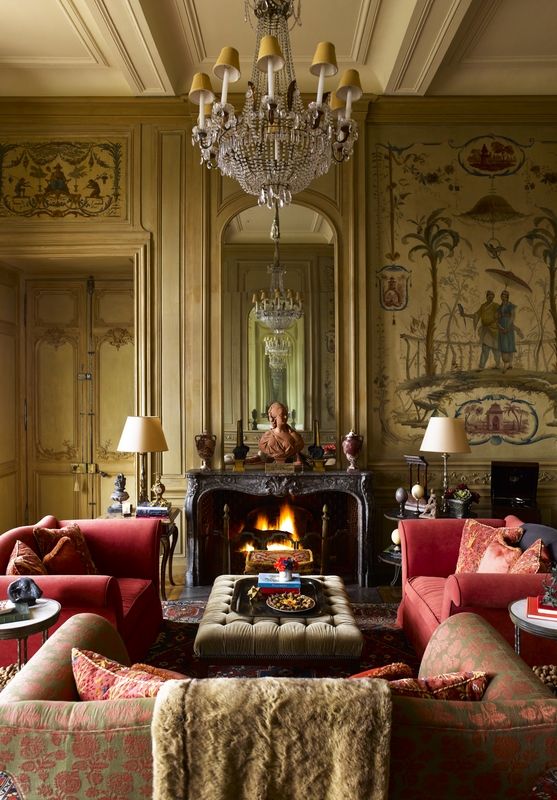 What Corran is best known for is his Chateau du Grande-Lucé located in Le Grand-Lucé in France's Loire Valley. Constructed and designed between 1760 and 1764 by Mathieu de Bayeux for Jacques Pineau de Viennay, Baron de Lucé, the chateau was in great need of repairs, before its acquisition in 2013. While the process of renovation proved to be difficult, Corran managed to bring this magnificent residence to its former glory. The chateau's 74-acre gardens are listed as French National Landmarks and are available for sightseeing and stay.
Corrigan's two first lines of fabrics, trims, furniture and floor coverings were introduced in 2014. Due to internationality of his designs, his clientele includes European and Middle Eastern royalty, Hollywood celebrities and corporate leaders.
Architectural Digest named Corrigan as one of World's Top Interior Designers and Architects in their annual AD100. Moreover, he is among nine designers,who were featured in this list since 2007. His work were published in Elle Decor, The New York Times, Town & Country, Veranda, House Beautiful, Traditional Home, Luxe Interiors + Design, Vanity Fair, Vogue and The Wall Street Journal. He was the first American designer to be honored by the French Heritage Society, thanks to his stunning renovation of French landmark buildings. "Star of Design" which he received from the Pacific Design Center in Los Angeles in 2014 is the final proof of the designer's excellence.
http://www.architecturaldigest.com/story/timothy-corrigan-los-angeles-home-article
http://gardencollage.com/garden-style/garden-design/an-interview-with-timothy-corrigan-the-man-behind-chateau-du-grand-luce/