Kim Alexandriuk was raised in Germany and got her education in fine arts in Lyon. She worked for the Getty Museum for two years, and Michael Smith for six, before opening her own firm in Santa Monica in 1999. The designer has been recognized by House Beautiful as one of the "125 Top Designers in the U.S." and by House & Garden as one of the "Top 50 Tastemakers in the Future of Design".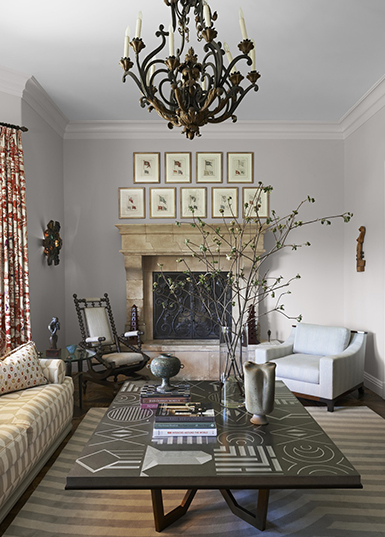 Her incredible and unique sense of style undeniably derives from her European heritage, fine art education, admiration for architecture, as well as passion for travels and cultures. In her design practice, Kim works with a wide variety of international artisans, rug dealers and couture brands. She introduces modern elements into classic settings, creating rooms that express warmth, sophistication, elegance, highest quality and a sense of timelessness. The long-standing relationships she has established with her clients are a reflection of her commitment to creating homes, that enrich people's lives. Her endeavor into carpet design employs the same principles as her design in general. It can be seen in her collaboration with Doris Leslie Blau, articulated in the "Modern Primitive Collection". Have a look at our Exceptional Collection of Carpets by Kim Alexandriuk – https://www.dorisleslieblau.com/kim-alexandriuk

Representative Client Comments from the Franklin Report (Source: :

"Paint colors are a focus. She goes way beyond the norm here using international companies or couture brands."
"She can deliver extraordinary quality as she was trained to do, or she can be creative with a lower budget. And there is never any attitude."
"I hired three 'known' decorators before I found Kim, and will look no further."
"My house would have looked like Winterthur if it were not for her. She took us to a whole new level." "It might cost more and take longer, but I now have a much more sophisticated version of myself." "She is the only person on our remodeling team we would hire again without a second thought."
Always inspiring and unspeakably imaginative, Kim Alexandriuk has been constantly delighting us with her creations. We can't wait for Kim's new projects to come!