The beauty of modernism rest in its transcendence. Although some modernist textiles in our collection are approaching one hundred years old, they retain the integrity of the ethos that guided the craftsmen who wove them.
This is because that ethos – which entailed a commitment to simple design and functionality coupled with reverence for the passed-down artistry and technique of preceding artisans – emphasized the essential and pushed past previous design standards, all while retaining the heritage that gives design objects their soul.
The result? Timelessness.
Today we wanted to highlight six exceptional vintage rugs from our wide array of vintage rugs and carpet. Each has its own unique character, and the capacity to transform the space in which it is placed.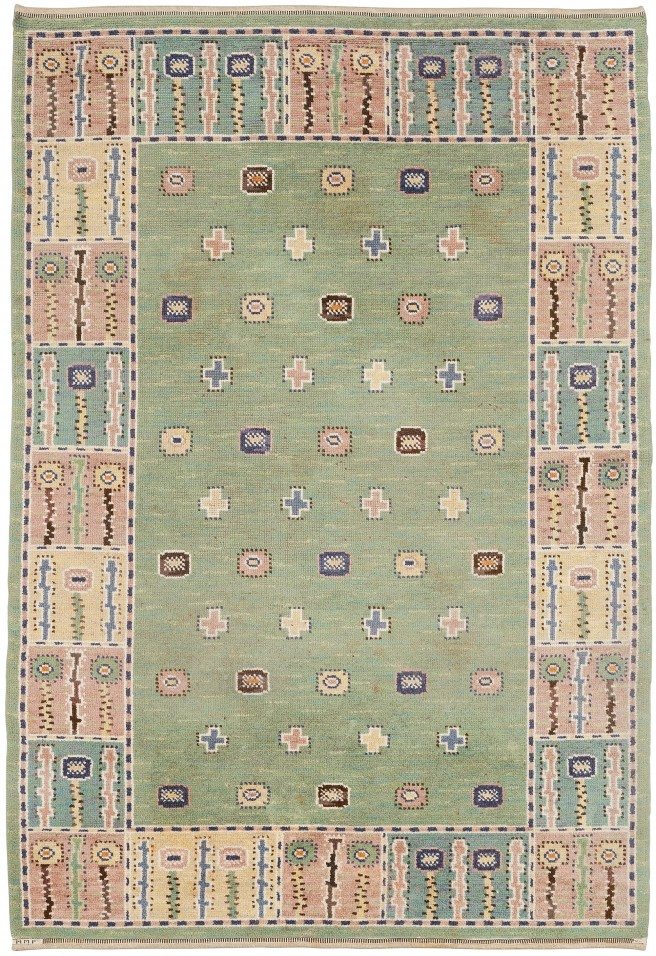 The geometric-abstract pattern here hints at floral vegetation, and the light green field is cool and soothing. This vintage Swedish Pile rug was woven circa 1933 in the Marta Maas-Fjetterstrom workshop.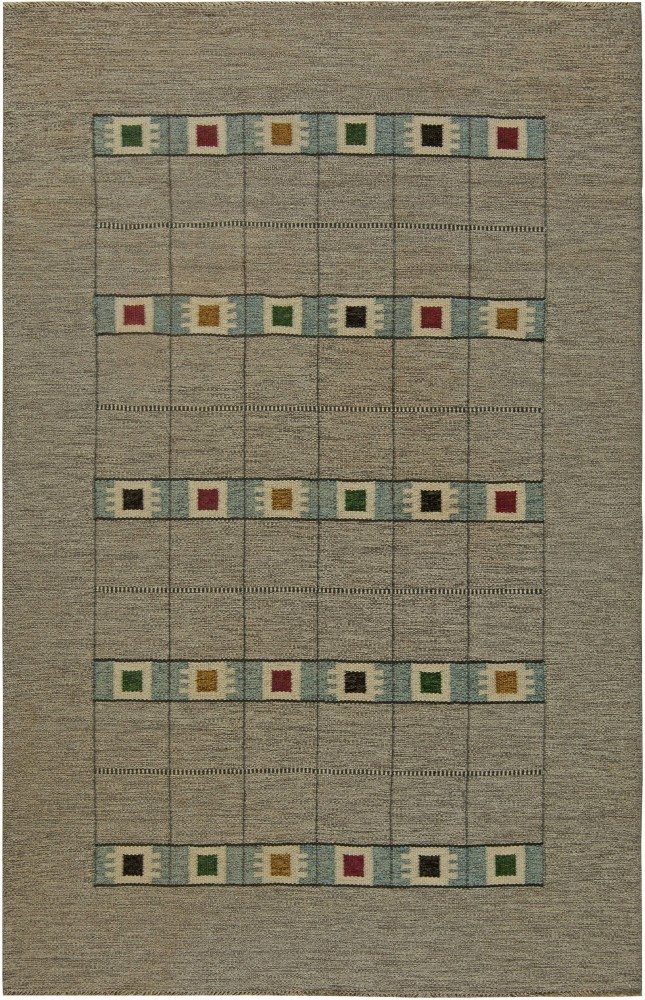 Another Swedish rug, this one thought to have been made around 1940, is a standout representation of the beauty-in-simplicity for which so much of modernist design strove. Jewel-toned color boxes add vitality and a brush of whimsy to the smoky background.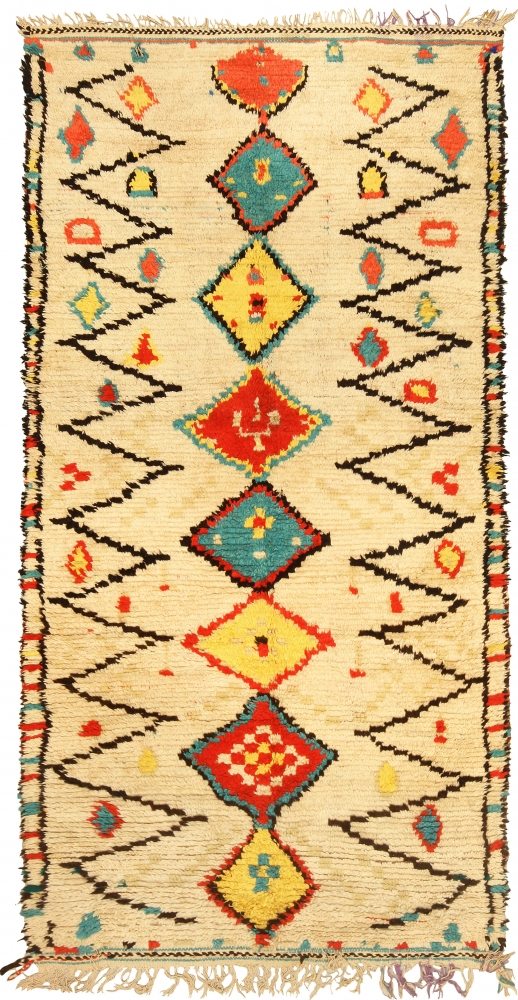 A vintage Moroccan rug that is truly something special. The brilliant diamond pattern here features atypical turquoise and yellows. Textural and color interplay lend motion and dynamism to this stellar piece.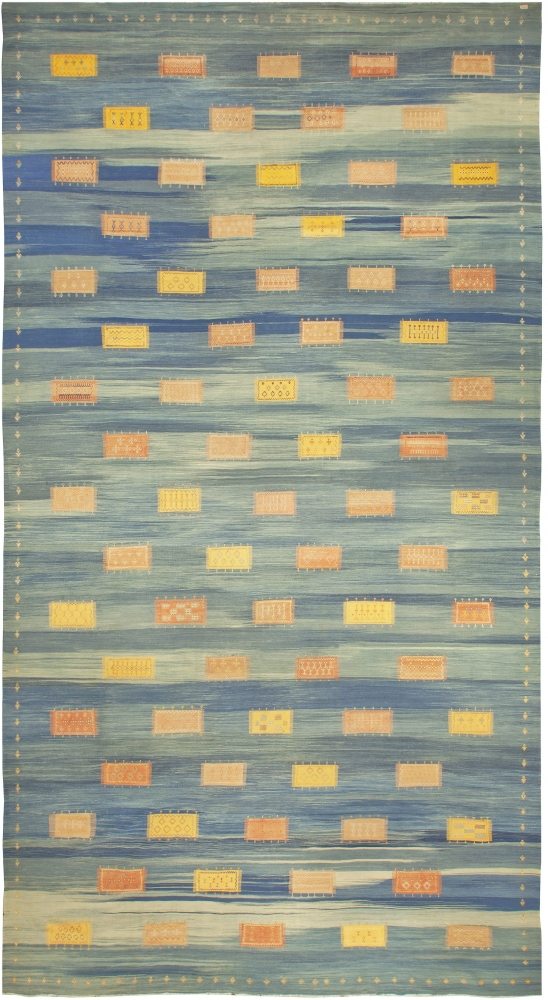 Believe it or not, this too is a vintage Moroccan. This flat weave piece conveys modernism at its best and incorporates multiple weaving techniques. A truly singular piece.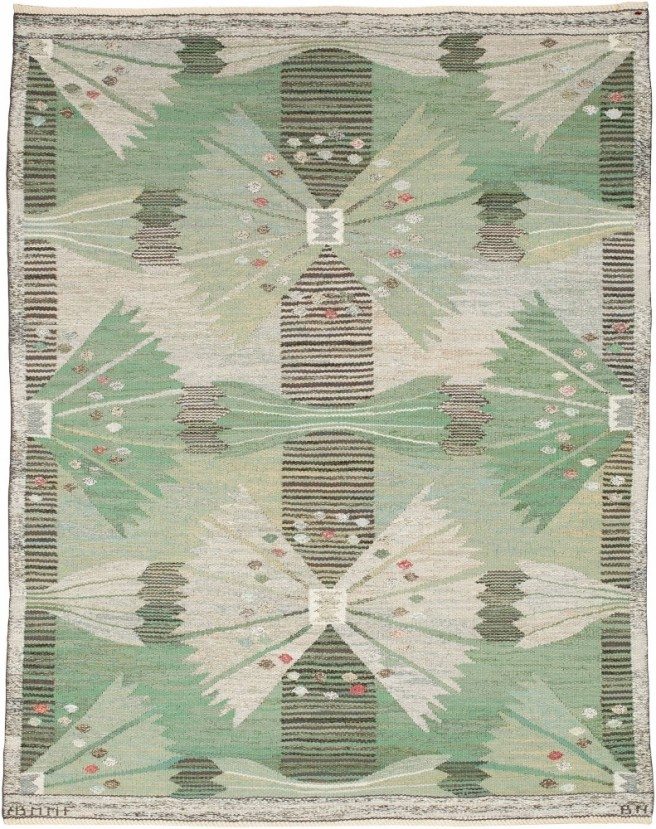 This circa-1943 flat weave by Barbro Nilsson uses tapestry technique for a gorgeous fan design in shades of heather and celadon.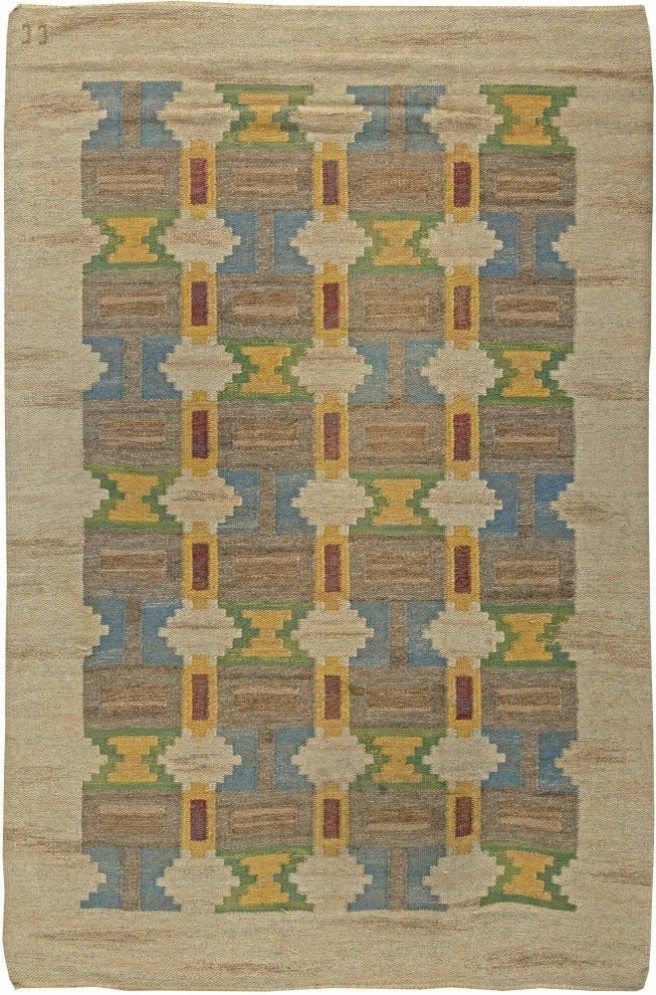 This vintage Swedish rug is from another modernist great, Judith Johansson. Johansson is renowned for the bold-and-bright geometric patterns displayed in much of her work, this piece is a choice representative of that strength. 
For more exceptional vintage rugs, see our full collection here.