Hopefully everyone had a great Memorial Day weekend.  Now that the summer vacation season is in full swing, we've compiled some cozy, cool, and surprising inspiration from America's vacation home mecca.
Even if you don't (and might not ever) own a vacation home, you can still incorporate some of this advice into creating a look that spells relaxation in a stylish way.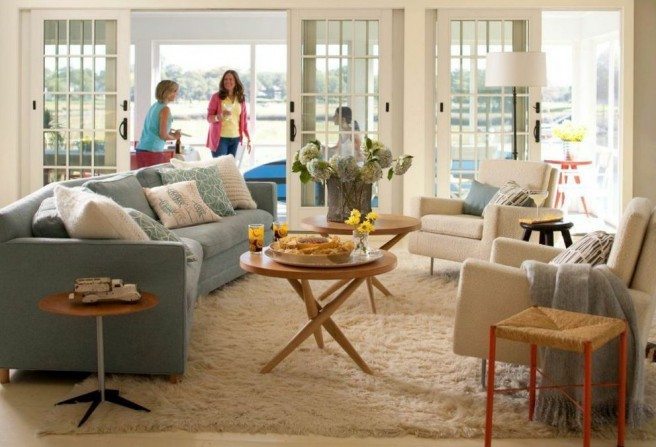 A shaggy, highly-textured rug in a neutral shade references sand and sea, and begs for occupants to go barefoot.  This rug is from our contemporary collection, and the room was designed by DD Allen.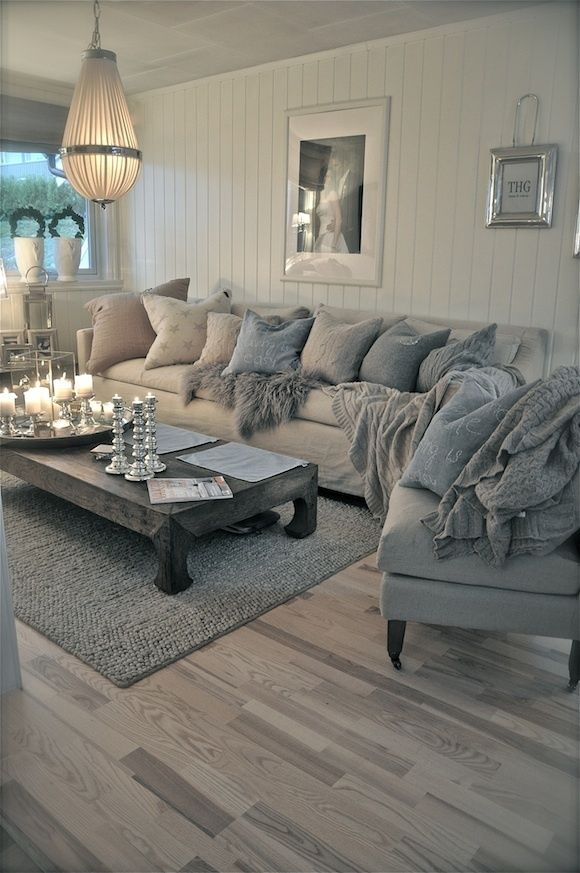 The simplest way to promote staycation vibes is to accessorize your room. Try new decorative pillows, a throw blanket, or an assembly of chunky candles.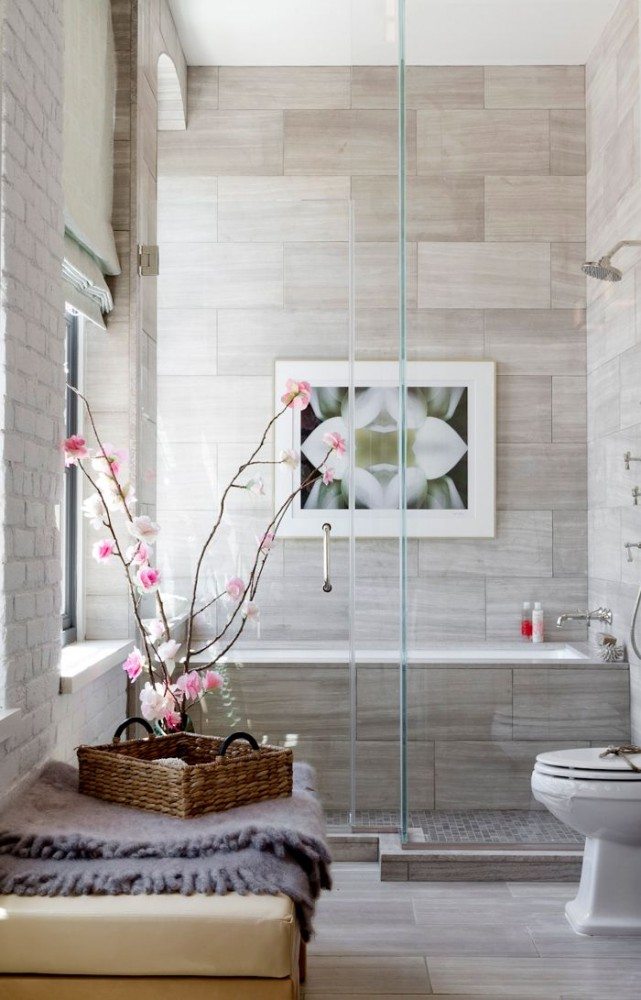 Tidying up a bathroom and adding a pretty floral arrangement is a sure way to create a spa feel.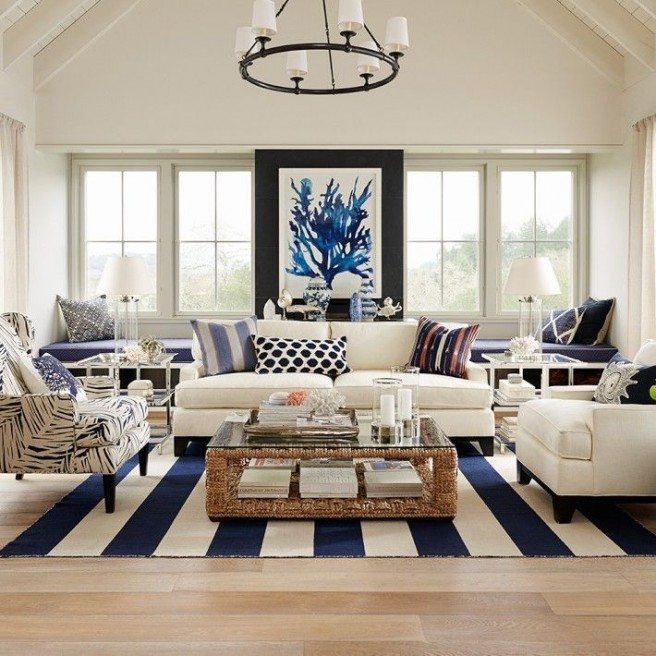 Big, bold and beachy: Double down on the coastal accoutrements with clean blues and whites, plus a touch of wicker.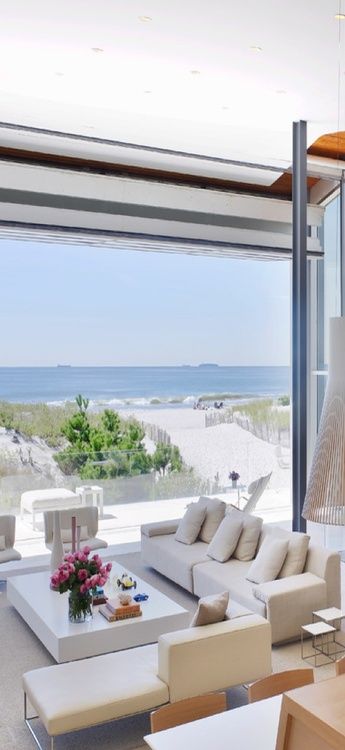 Who wouldn't love to have that view? Even if your view is mostly bricks and fire escapes, arranging comfortable seating around a window that gets good sunlight can make for a tidy little catnap spot.
Splurge on a bed with a headboard that's big and cushiony for ultimate lounging. All-white sheets and duvet covers is an easy way to promote a sense of luxury.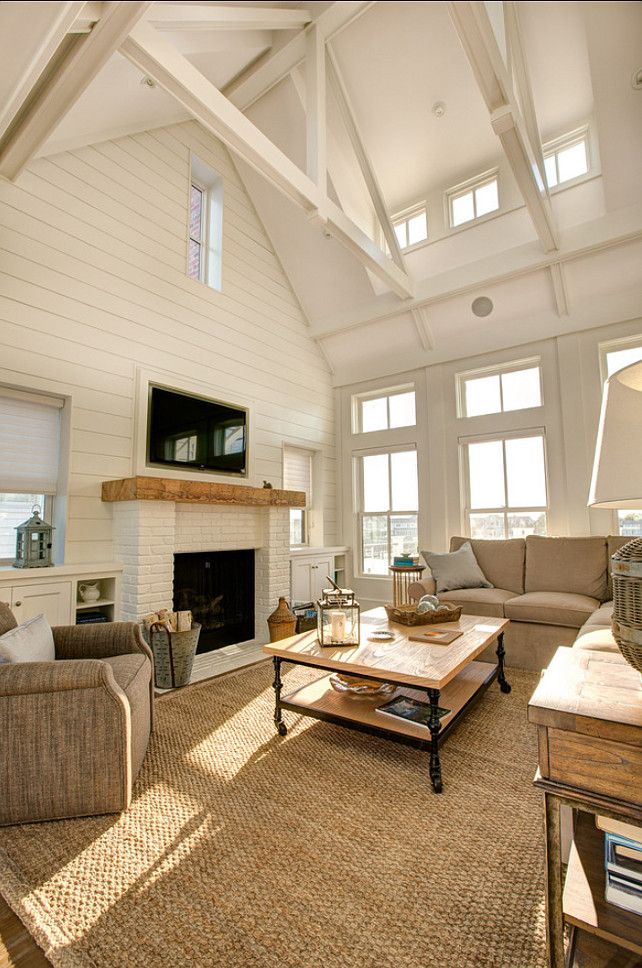 If you have wood elements, let them shine through or better yet complement them with a jute rug or a low-pile contemporary neutral that evinces the natural environment. Lots of chic neutrals in our contemporary collection.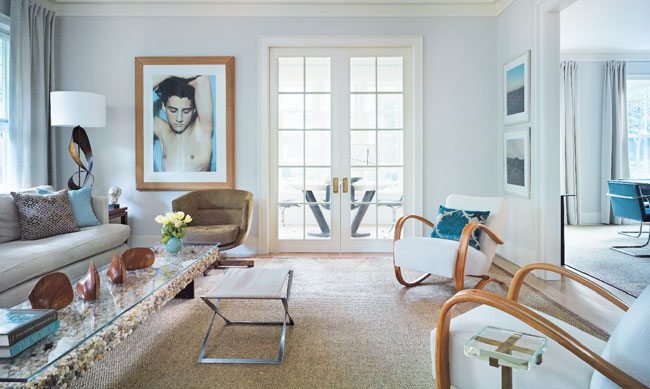 Too many seashells and fabrics with coastal motifs can come off as campy. This room keeps the beach vibes chic with aqua accents that pop.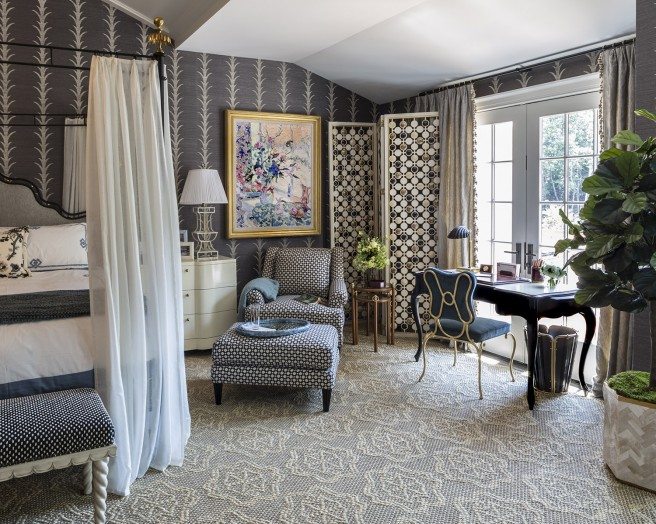 This room calls to mind traditional East Coast vacation home décor with a bevy of patterned textures, all in shades of oceanic blue.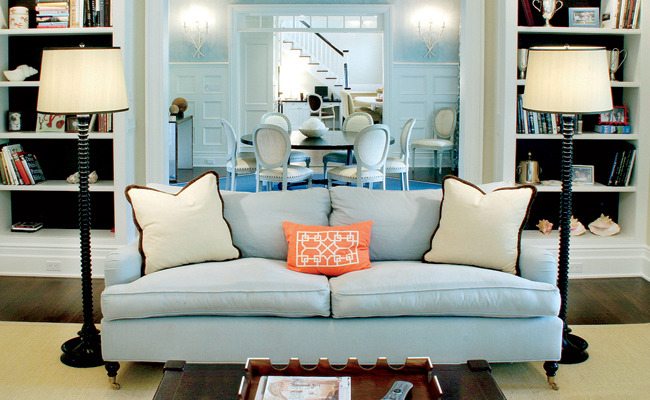 Or you could just drop your vacation budget on a killer sea-foam couch to keep your living room in a permanent state of beach-feel.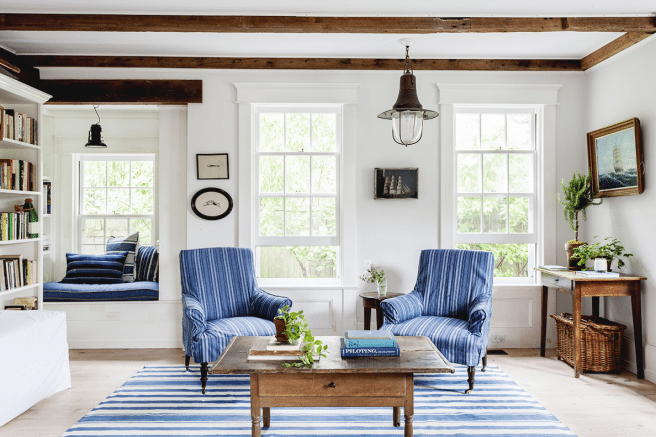 Deep-blue striped fabrics, wooden furniture, a couple ocean-themed paintings and a light fixture that looks like it belongs on a tall ship – this room's coastal cues are subtle enough to work seamlessly.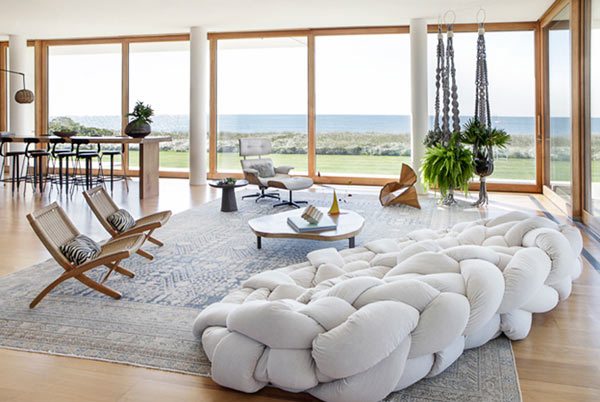 This couch is like a lovely oversized sailing knot, complemented with a richly patterned contemporary rug .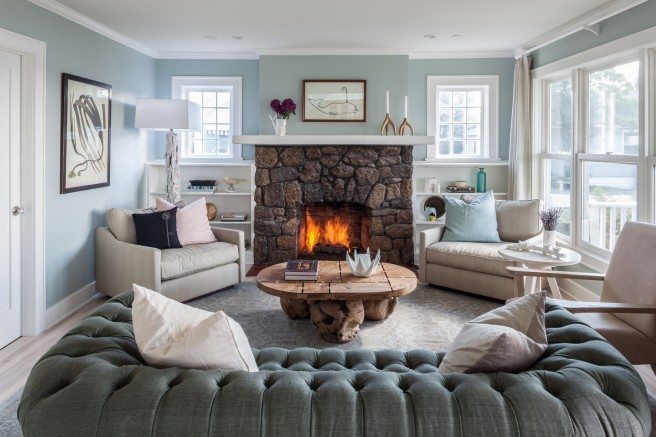 This living room combines all the traditional pillars of vacation décor – blues, natural elements, ocean-themed art, but each element is rendered in a contemporary iteration that makes for a chic statement. The trick is to not fall into the trap of purchasing beach-themed items from big-box stores, taking time to source unique items will pay off.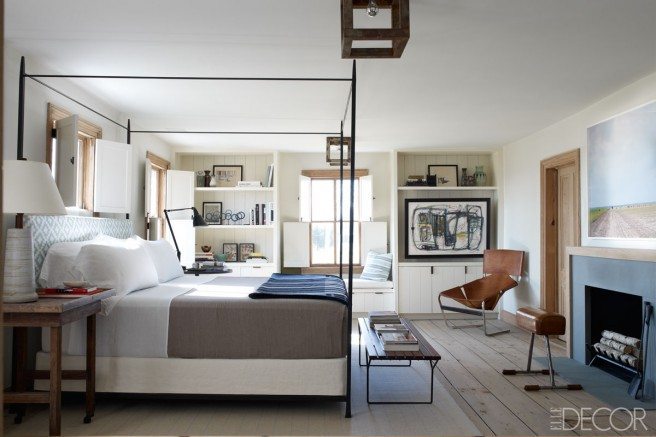 Let natural colors and simplicity dictate the space. All the fabrics and materials here are in shades you'd find during a day at the beach, and the de-cluttered purity of it all is utterly inviting.
Happy decorating, and check out for vintage and contemporary collections for more beach-themed inspiration.