The words "animal print" and "home décor" in the same sentence can sometimes be cringe-worthy. We think of satin zebra print duvet-covers or fluffy cheetah pillows that have the word "princess" embroidered on the front, or a number of other details that feel like a garish college dorm room. At Doris Leslie Blau, however, we have seen some beautiful rug patterns, furs, and hides that are anything but tacky- and we're on a mission to illustrate how incorporating animal prints or details in a space can be things like elegant, chic, and even subtle. See below for ten fantastic examples! And then shop www.dorisleslieblau.com for patterns to use in your own space.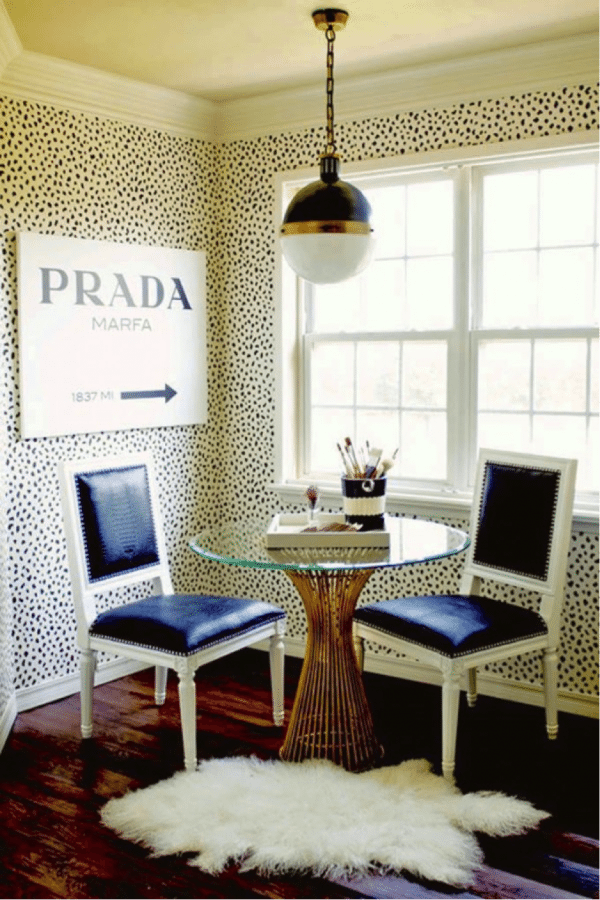 Here we have three elements in play that help this room to really vibrate. 1. The all-over simplified dalmation spot wall 2. The natural sheepskin rug and 3. the embossed leather "snakeskin" chairs. The effect? A sitting area that is textural, and feels very purposeful without having to be full of stuff. This is a great illustration of how more is sometimes less.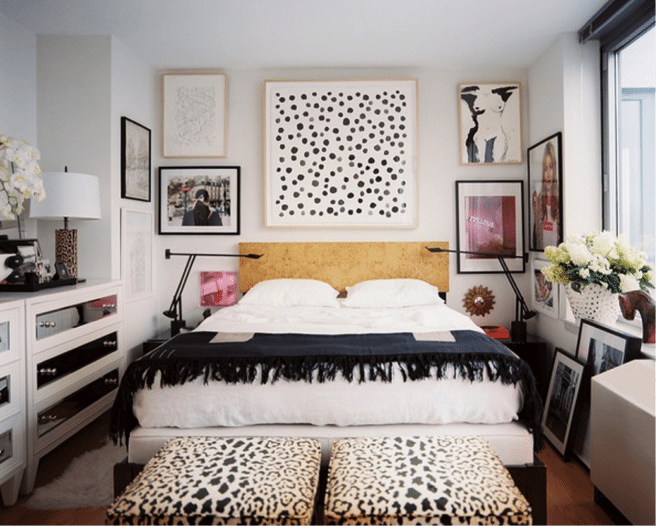 These two cheetah ottomans are definitely in conversation with the wall art- making the polka-dots more of a purposeful design element, and helping the cheetah print to seem less kitschy. Notice the small lamp on the left side of this image, the scale of that leopard print is what makes it work in the space without clashing or being in conflict with all of the other pieces in the bedroom.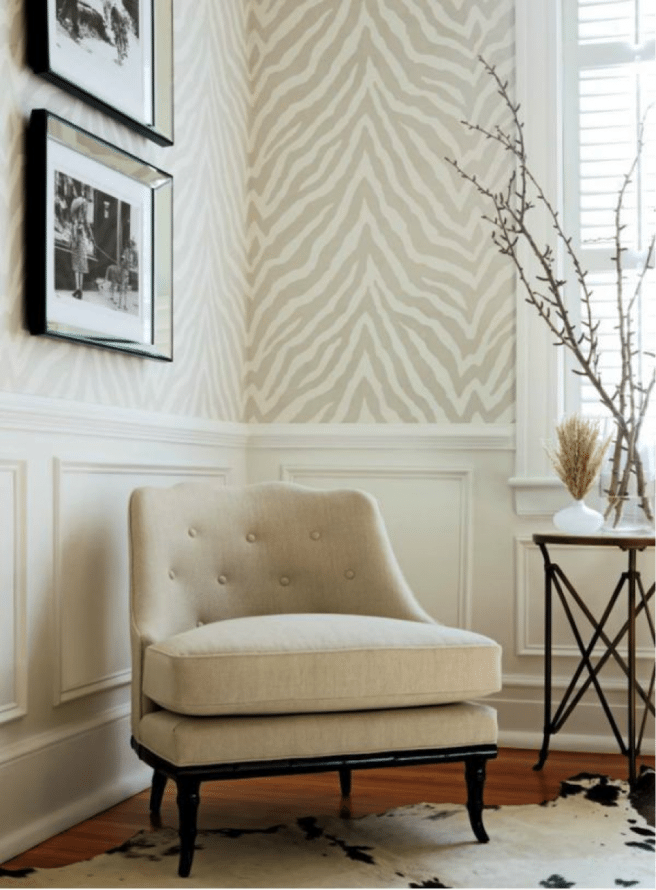 This photograph and the next are perfect examples of how a monochrome palette can hold together many different patterns or elements. The walls here are a very muted zebra print interpretation. Paired with this very elegant bamboo-frame chair and the cowhide rug, the room still feels very quiet.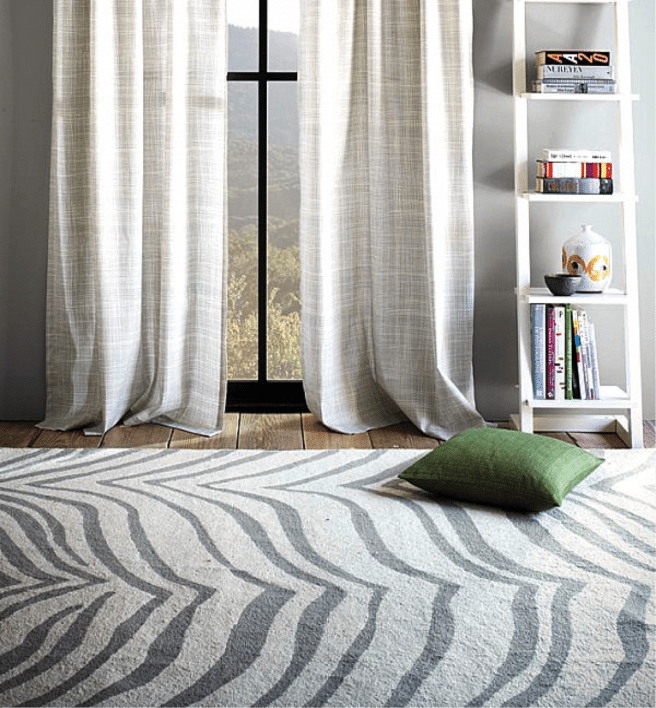 This very muted room and print in grey are so lovely with an unexpected incorporation of this particular shade of green- which pulls our attention to the real centerpiece of this room- the view!!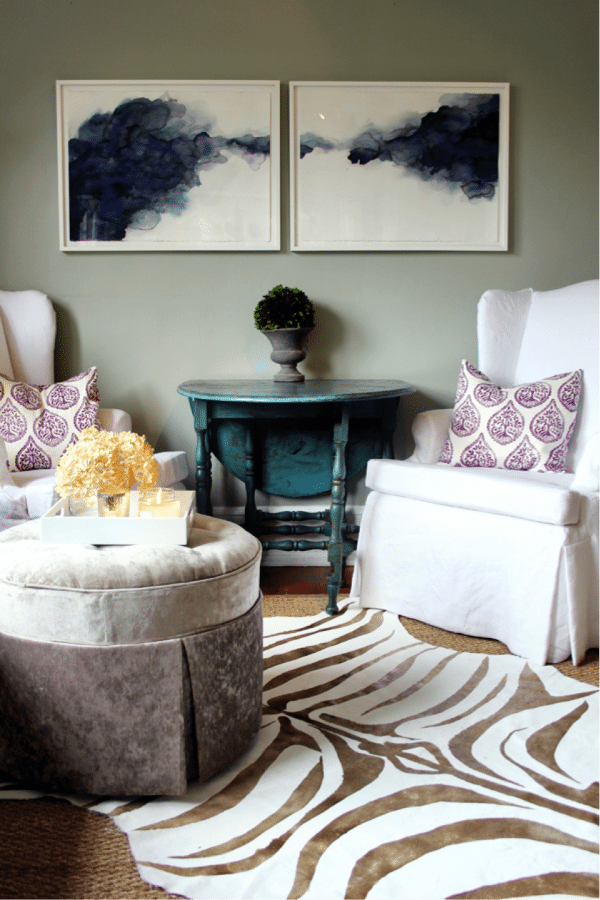 Layering! This is such a smart way to utilize a hide in your space, without having lots and lots of empty floor space. In this room we see a custom colored hide on top of a natural jute rug.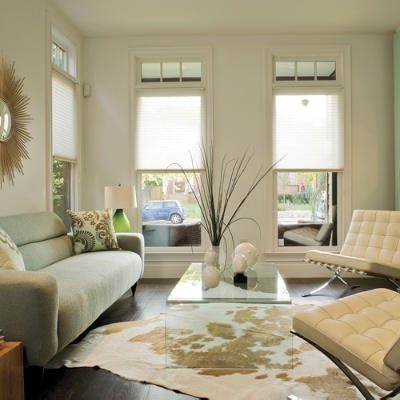 This hide has a very unusual pattern and coloring- which adds some charming visual interest here. It reads almost like gold flakes or an aerial map. Don't overlook a carpet because it's slightly imperfect! The unusualness of this pattern is what makes this carpet look so soft and elegant here.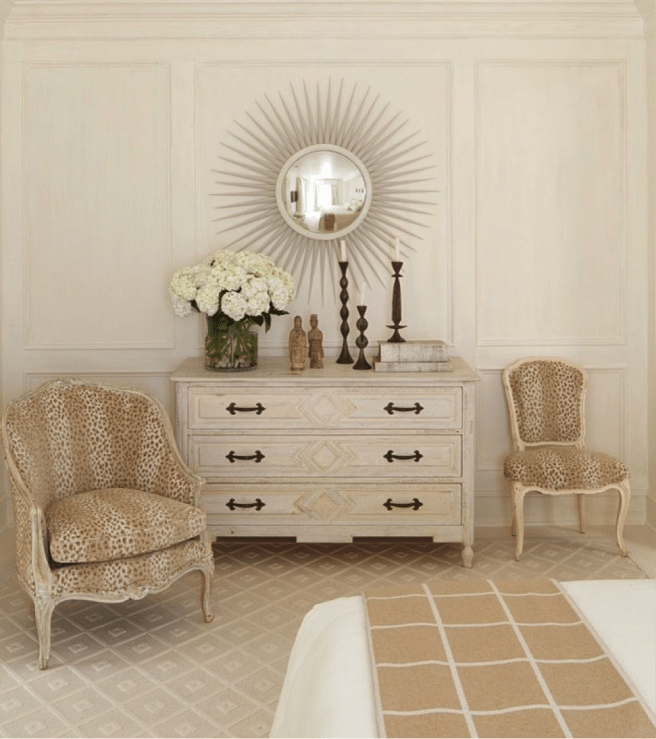 Cheetah boudoir chairs!! These really pack a punch– the way this designer incorporated monochromatic geometry throughout the rest of the room was very smart and very stabilizing- the result is a room that feels clean and relaxing.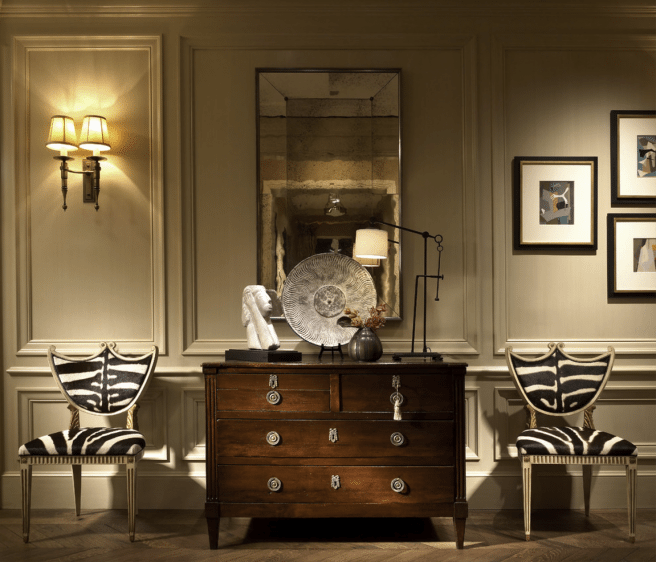 Zebra shield-back chairs. Regal, strong, statement pieces. No subtlety required here. Just pure elegance and pure chic.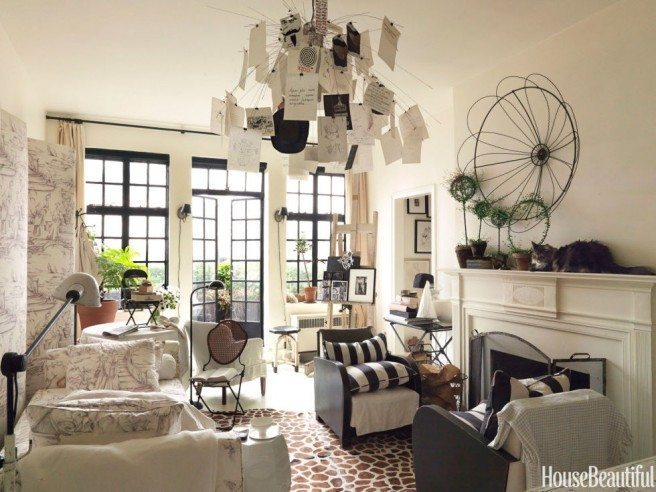 This room has so, so many things happening. Those big iron windows and simple white walls help to ground all of the details. The giraffe rug is a nice surprise in the center of this space. It reads very literally as giraffe. It adds a whimsical, travel feel to this collection and this room.
GET THE LOOK! SHOP NEW/CUSTOM RUGS @ DORISLESLIEBLAU.COM
XOXO DLB