The World is waking up to a new record price in the world of Rugs today. A Sickle-Leaf Vine Scroll and palmette "Vase" Technique rug probably Kirman South East Persia $33,765,000 at Sotheby's NY.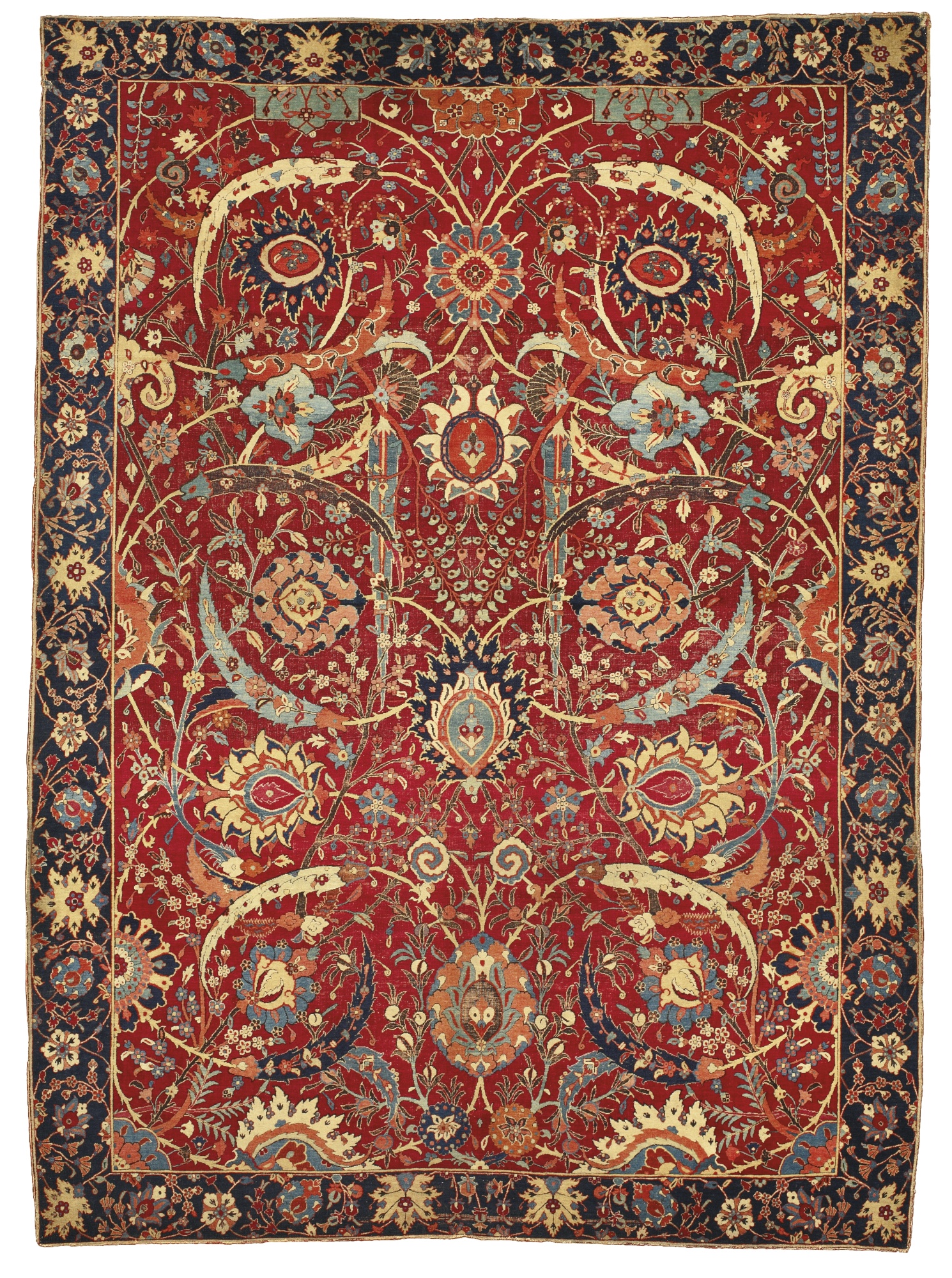 "This is one of the most beautifully drawn and elegant of the many "Vase" – technique carpets. Like the formal Garden carpet designs it can be regarded as a bird's eye view of a woody landscape, here seen through festoons of spiraling creepers terminating in slender sickle leaves, and bearing the large floral motifs familiar in so many of the lattice designs." – May H. Beattie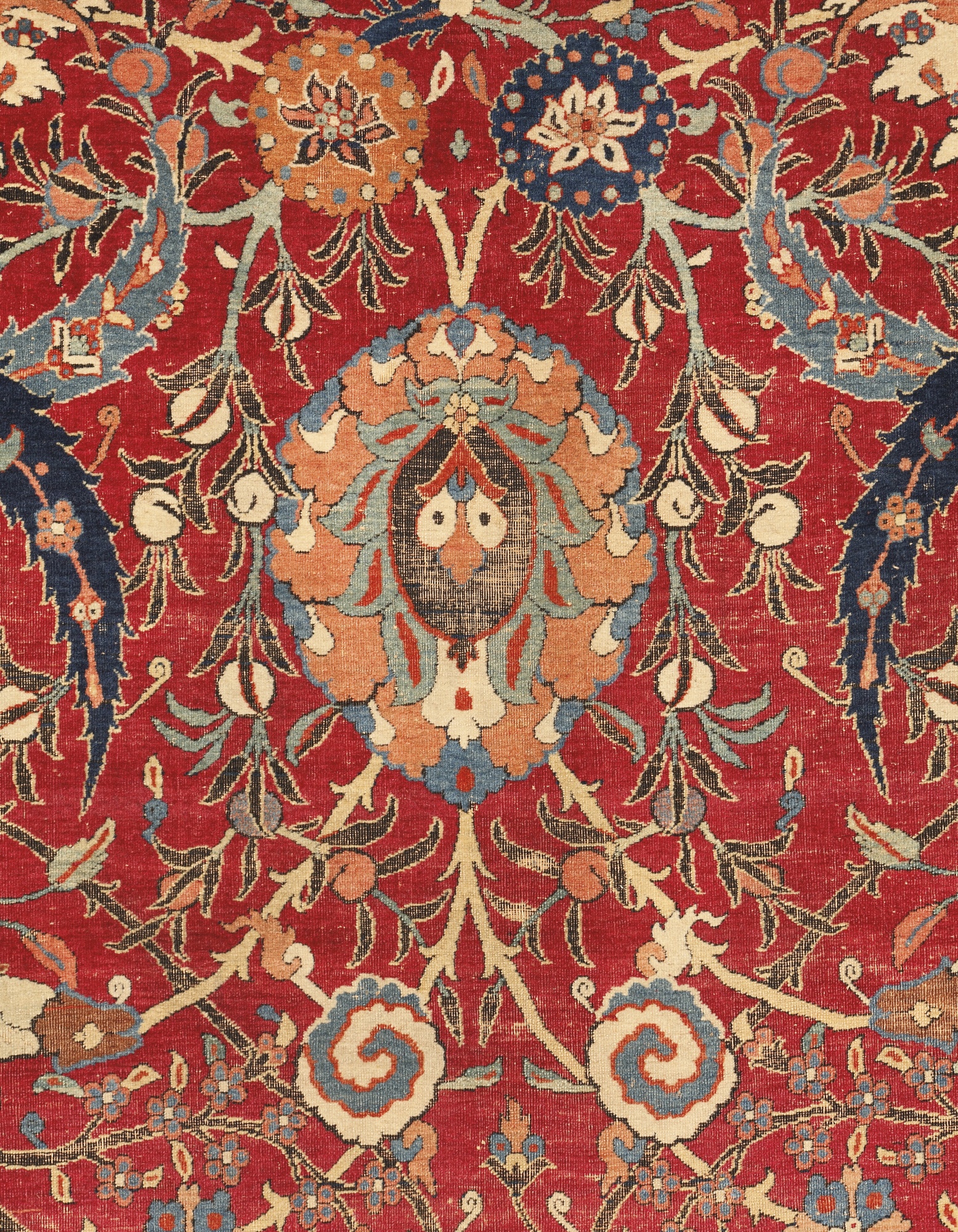 "If a prize could be given to one single item from the extensive Clark Bequest of Oriental carpets, it would readily be presented to a rug belonging technically and thematically to the well-known group of Persian "Vase Carpets." Although there are a few rugs which generally relate to it, the Clark carpet remains unique… Almost all Persian carpets… emit an air of tranquility. … In contrast to this classical repose, the Clark carpet has all the aspects of Baroque impetuosity. … The awareness of contrasting movements and ornamental abundance is further sharpened by the unusually compact format of the carpet; its many elements seem to be barely contained in the available space. … Here then, as sometimes happens in carpet compositions when the designer deviates from the standard pattern, a new concept is born from well-known themes re-arranged to appear novel and exciting. – Richard Ettinghausen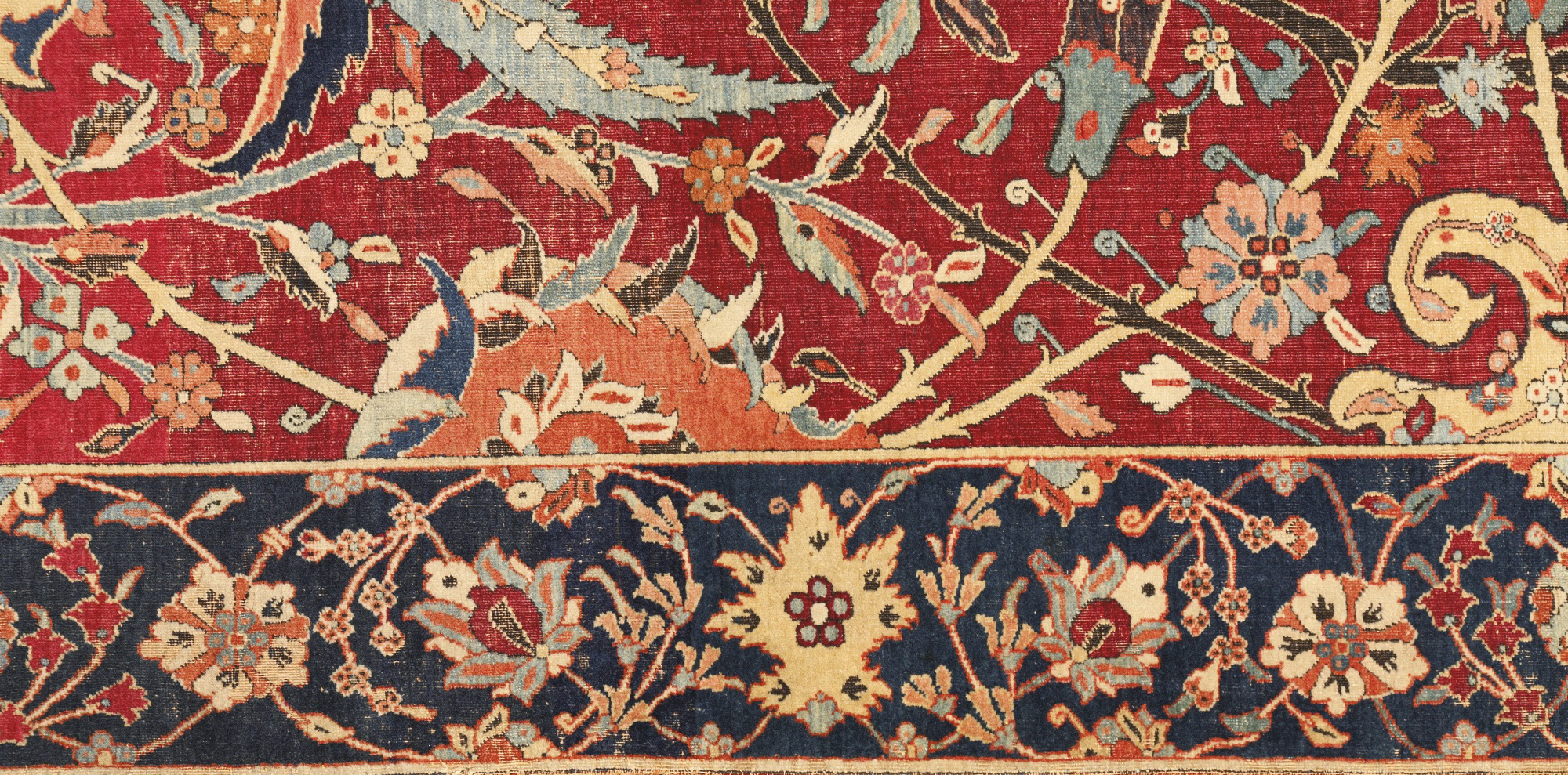 Below is the last world  record price for a rug set in 2010 at Christie's London for $9.5 Million ironically also a 17th Century Persian Kirman rug.
As rugs continue to claim new heights as an art form and not just decoration for the floor it would be interesting to see rippling effects on vintage and antique carpets from the 19th and 20th Century which we show case in our galleries.