Seeing my current perfume bottle is on its last sips, I recently stopped in a Jo Malone store to sample some of their fragrances.
 After testing several selections on paper test strips, I narrowed two to try on my skin. Even as the scent evolves completely from paper to skin, the clerk also told me to "live with it" for a few hours and see which one I prefer at the end of the day. It was prudent to wait before buying because what I thought was my second choice ended up being my favorite — by far.
While body fragrance and interior design might seem unrelated on the surface, one commonality came to mind – the importance of trying before buying.
Most of us have made a décor mistake or two…a sofa fabric color that was a bit off-kilter, or a hulking bookcase that didn't look that big in the store. If only we could go back in time and approach decision-making process more carefully. Older and wiser, here are three decor areas that can easily benefit from a trial run.
Walls: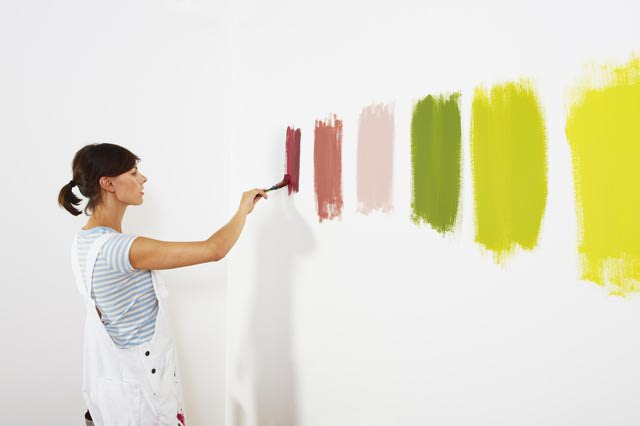 Like the perfume, so many people skip the step of painting different color samples on the wall and instead, high-tail it to the nearest hardware store and make a hasty color decision under commercial lighting. We all know that paint color on the wall isn't accurately represented by a small swatch. How the color will look also depends on the amount, and direction of sunlight, lighting, and the color and sheen of other finishes and fabrics around it.
Put a few samples up on your wall and live with them for a few days at a minimum. See how you react to each color in the morning, afternoon, and evening. Take some notes!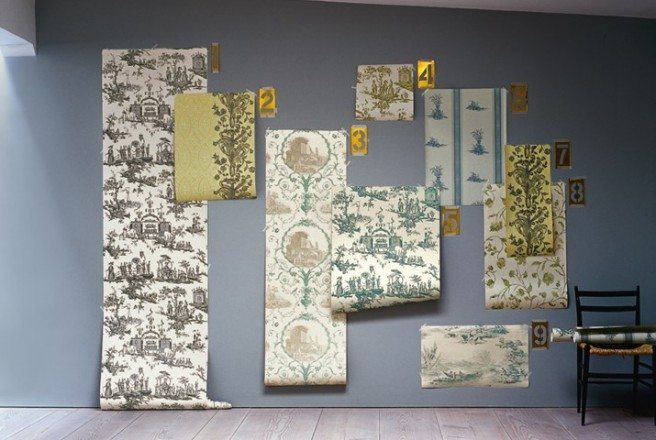 Likewise, wallpaper patterns aren't  justly depicted in sample books. A full-length repeat or more tacked up on the wall of the room it's intended for is a better way to gauge the design.
Furniture: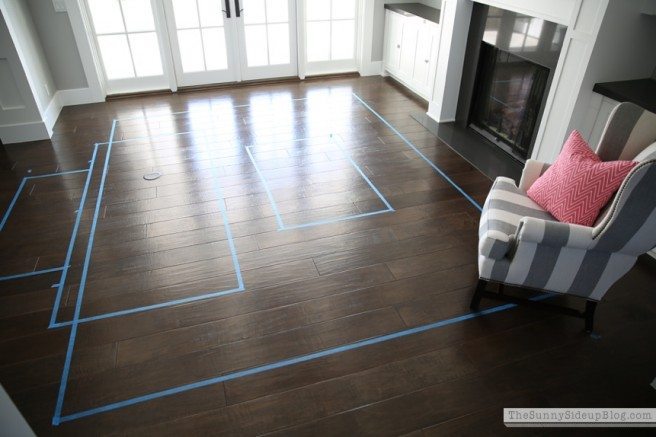 Visualizing furniture in a space is challenging for many folks — and not everyone embraces floor plans and 3D renderings.
For a quick solution, lay out the dimensions of the pieces in the actual space by using painter's tape on the floor to outline the periphery of each component. Or, make templates out of butcher's paper and you can maneuver them as needed to find the best arrangement. You'll also become aware if there's a problem with the furniture fitting in the room.
Floors:
Try out an area rug in your space before committing. Like paint and wallcovering, how it looks in your living room will greatly depend on the other elements around it. This dining room area rug needs to complement not only pale green and two-toned orange walls but also another area rug in the adjacent living space.
Another, lesser known consideration is nap. No, not an afternoon nap, but rather the direction the pile lays in a cut-pile rug. Depending on whether the nap is oriented towards or away from natural light in the room, the rug's color and texture can look dramatically deeper and richer — or paler and subdued. The effect can only be seen if the rug laid out on the floor in the actual room and experienced at different times of the day.
High-quality rug dealers, like Doris Leslie Blau, recognize that selecting an area rug is a process and happily lend rugs to prospective clients to sample in their space prior to purchasing. Whenever possible, try before you buy!
—————————————————————————————————————-
Karen Egly-Thompson is a former interior designer turned interiors writer. She writes regularly for Houzz and her work has appeared in publications such as Commercial Interior Design and Middle East Architect. Her blog Design Salad focuses on traditional design in contemporary context.