Nowadays, Scandinavian rugs and carpets are one of the most sought-after in the world. Vintage and antique pieces from Finland, Norway, Denmark and Sweden charm with their creative design and high durability. While there is no clear answer to the question how they became so popular, one reason for that is the long weaving tradition of this region which started when Vikings were still exploring the world. However,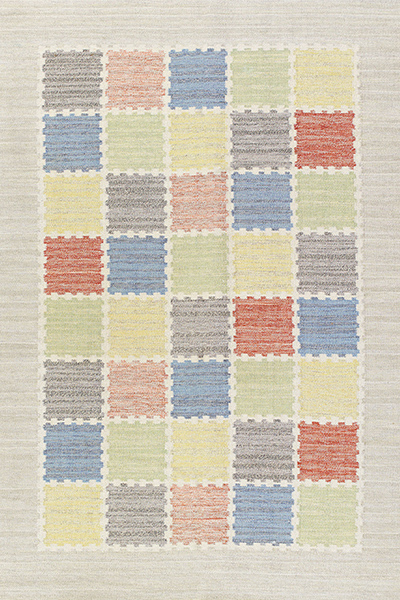 Scandinavian rugs gained most recognition in the early 20th century, thanks to the remarkable woman and extremely talented artist whose legacy would continues on even after her death – Märta Måås-Fjetterström.
In the mid 19th century, the Swedish government started to fund arts programs in order to preserve traditional patterns, endangered by the influences of immensely popular Art Deco and Art Nouveau. Thanks to such initiatives, numerous ingenious weavers emerged, heralding a new era in Swedish design, with Måås-Fjetterström being the most prominent example. Named a director of a weaving workshop in Malmo in 1905, she was not fit to simply copy the classics – what Märta wanted was to create something new, something that would revolutionize the Swedish design industry. However, this innovativeness and creativity were misunderstood by the others, resulting in her dismissal in 1911. Eight years later, in 1919, she opened her own studio, specialized in weaving home textiles such as carpets and decorative pillowcases. While Märta never forgot about the traditional Swedish patterns, she enriched them with Oriental influences, creating something completely unique. Her works took the market by storm, which is even more impressive when one remembers that at that time there were very few female designers. Ten years later, Märta's works were exhibited at the Paris Expo and the Metropolitan Museum of Art, but it took another decade for the Swedish art critics to notice her. She became an internationally known celebrity and a respected artist. In the wake of her death in 1941, Måås-Fjetterström left a collection of more than 700 designs which are used to this day.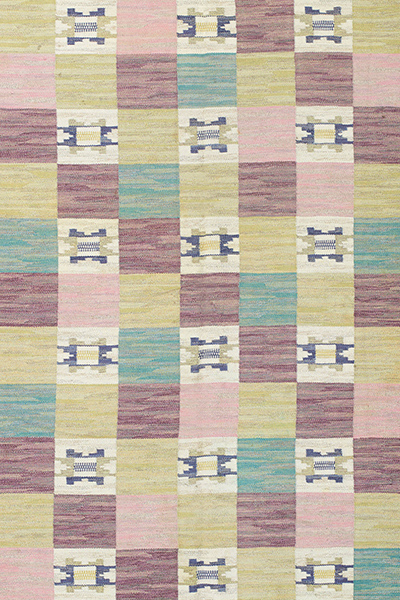 The style of Märta inspired countless designers and helped promote traditional Swedish craft. Her emphasis on quality paired with careful planning of her designs created a collection of products viewed as works of art and treasured by countless collectors and dealers all over the world. Despite being created almost a century ago, Märta's patterns are in line with modern tastes for symmetrical forms and minimalistic decor, never straying away from their Swedish roots.
Her works can be viewed in the most famous museums in the world, inter alia The Victoria & Albert Museum, The Metropolitan Museum of Art , The Louvre, Trondheim's Museum in Norway, Sweden's National museum, The Röhsska Museum of Design and Decorative Arts in Gothenburg and Nordiska museet. Her workshop, Märta Måås-Fjetterström AB studio, remains active, gathering the starts of design industry, inspired by Måås-Fjetterström's original style. The company annually names a Swedish textile artist MMF Artist of the Year, producing one copy of a rug of the winner's design.