How to choose the perfect rug size for a living room can be really tricky. Too often we see rugs that are too small for a space.
They might beer than bigger size rugs but they make a room feel disjointed. The most important thing we have to remember about when buying a rug is to keep the proportions of a rug to a room.If you have a big room, all the furniture in the conversational area should fit on the rug. Only for small spaces you can have a 6×9 rug, but otherwise at least two legs of your furniture should be placed on a rug.
Here are three ways how to well dictate your seating area.
All legs of on the rug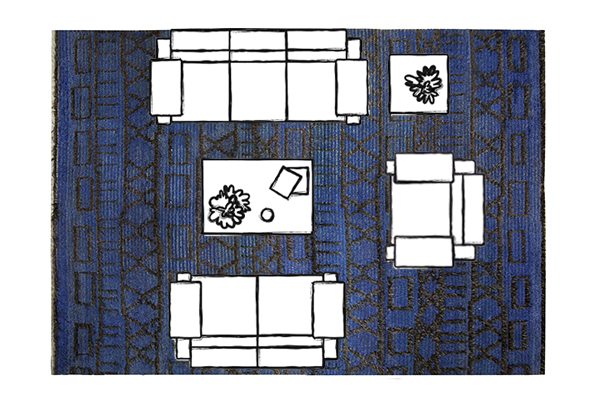 Place all the legs of your furniture on the rug to define the seating area. This approach is great for large spaces to make them feel more grounded and pulled together.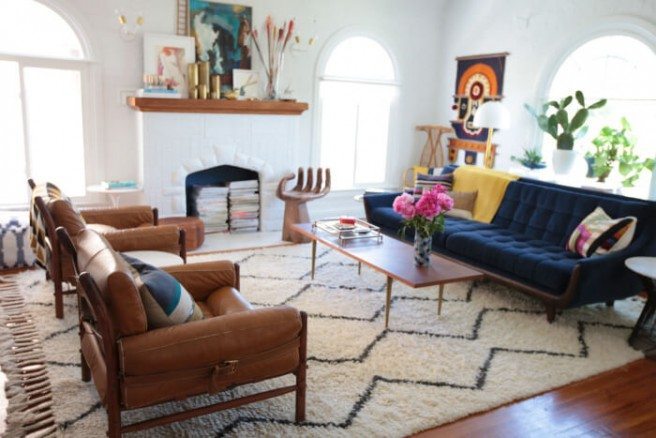 Front legs on the rug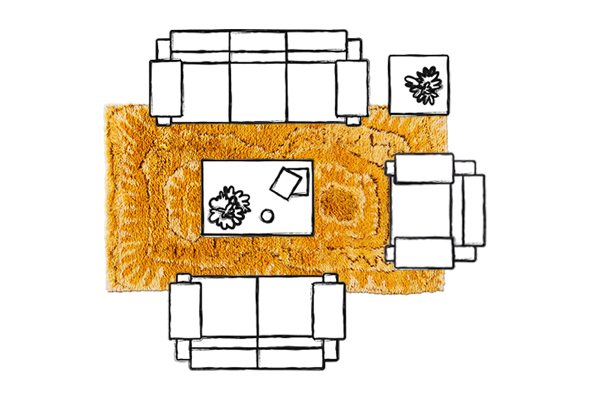 Front legs of sofas and chairs planted on the rugs connect the furniture and unify the space. Make sure the rug is proportioned to the sofa. It is a perfect arrangement for bigger spaces.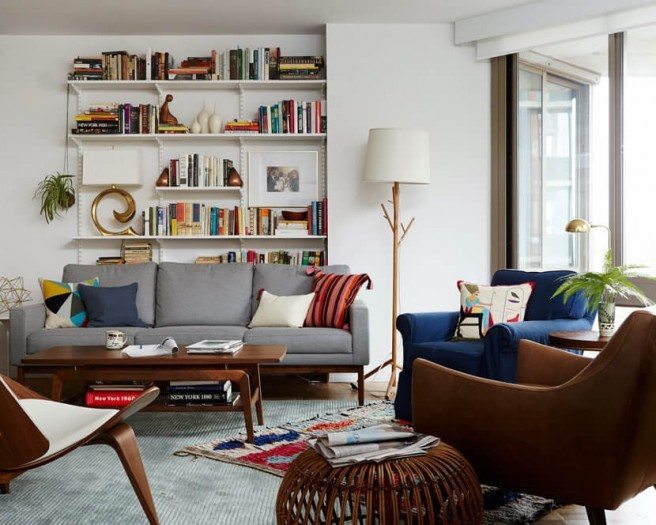 No legs on the rug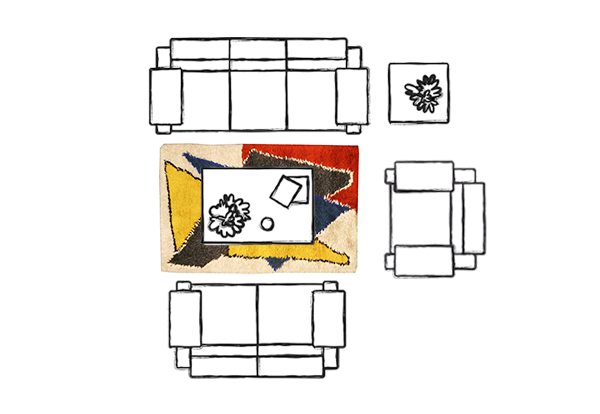 It works best with small rugs in smallish rooms. Make sure to back up your sofa against the wall and keep your furniture close to the rug. Choose a rug that brings in color and pattern.