We're pretty thrilled about the Pantone Color of 2015. Marsala is a rich, earthy wine-red color, and one that exudes sophistication and chic refinement. We're especially excited because we have so many gorgeous rugs that incorporate this sanguine shade.
Here we've curated a sampling of contemporary and vintage rugs that exemplify the beauty of marsala textiles.
This vintage Moroccan rug boasts a delicious, dark red-purple field with a diamond medallion in the middle. Moroccan rugs are rarely this dark and the pattern on this piece is magnetic and uncommon.
Another vintage Moroccan rug, this piece has a wonderful, richly-textured abstract patchwork. And there is so much character contained in this field.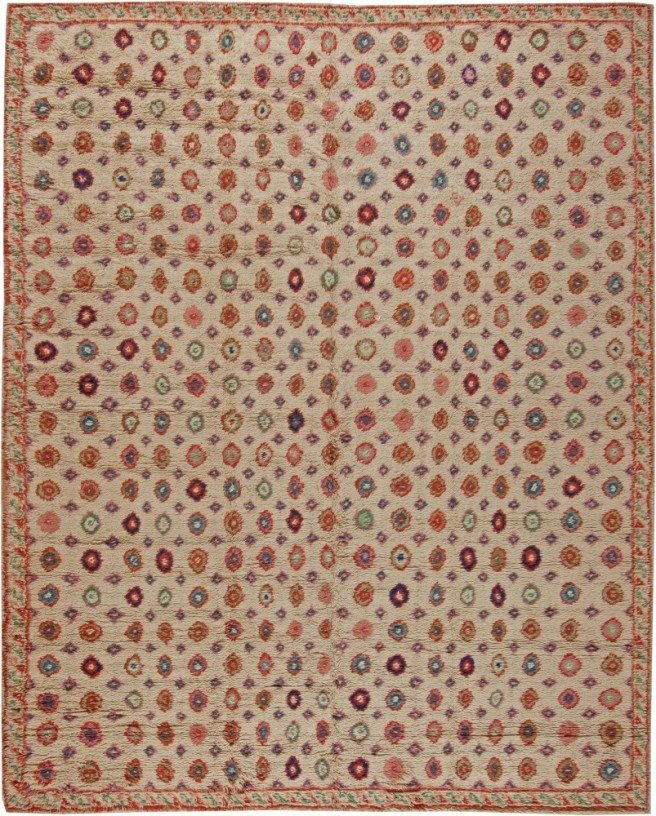 From our contemporary collection, this quilted shaggy rug has a soothing field dotted with delicate circular detailing in warm tones for a statement both lovely and chic.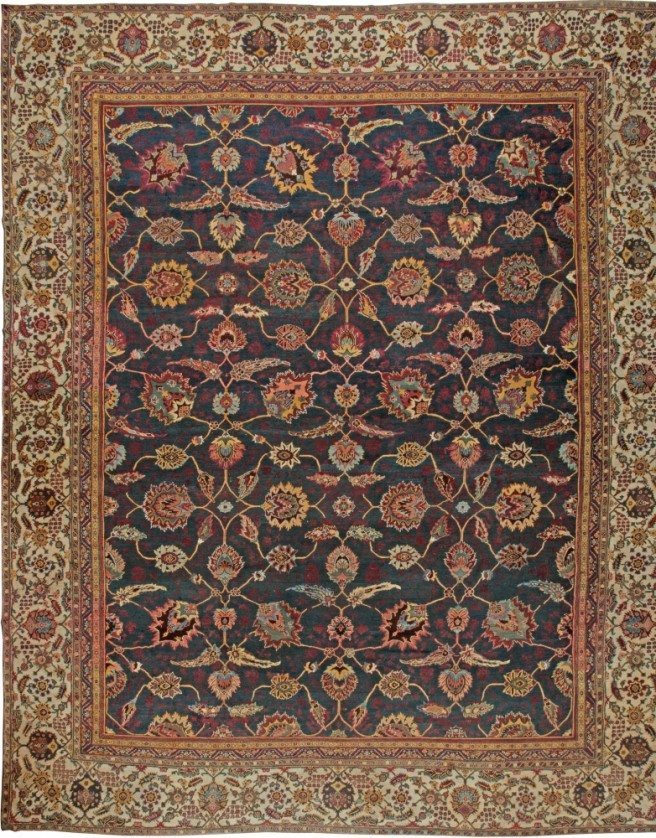 This antique Indian Amritsar rug is a late nineteenth-century masterpiece, a stunning, deep-brown field framed by a floral border with serrated leaves.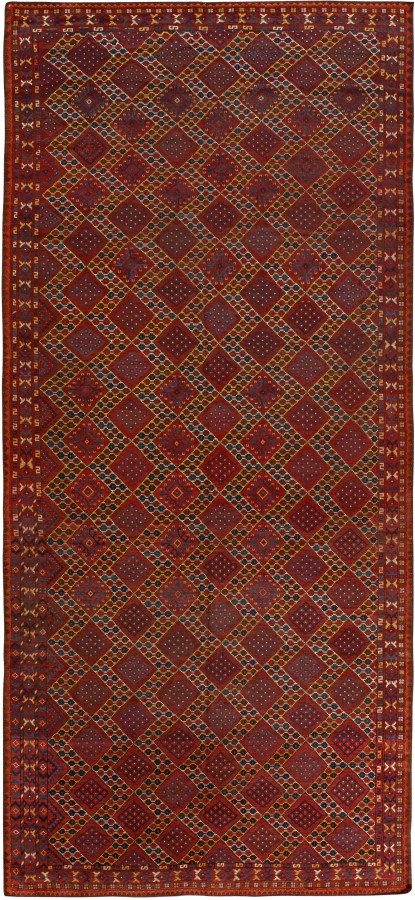 Perhaps our most magnificently marsala selection, this antique Russian Beshir rug boasts a mesmerizing diamond field with an intricate geometric border.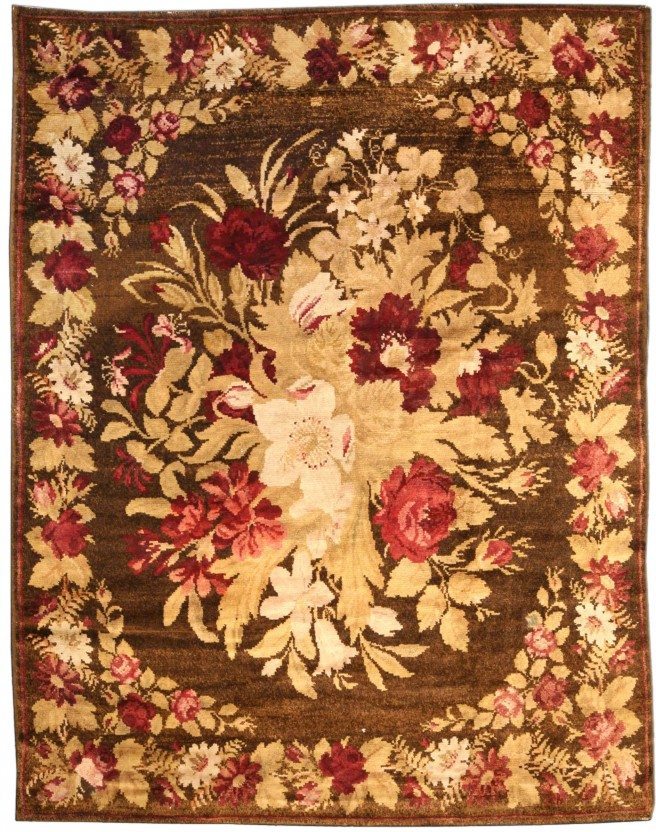 This splashy, floral antique Ukrainian rug is a lush, sweeping display of leaf-and-petal elegance. The bouquet indicates heavy European influence, and those beguiling red blossoms provide the perfect top-note to this enchanting piece.

This Art Deco runner by French designer Emile Jaques Ruhlmann is an understated delight. Ruhlmann is revered for his glamorous contributions of furniture and interior design to the 1920s French Art Deco movement. This rug epitomizes Ruhlmann's opulent aesthetic.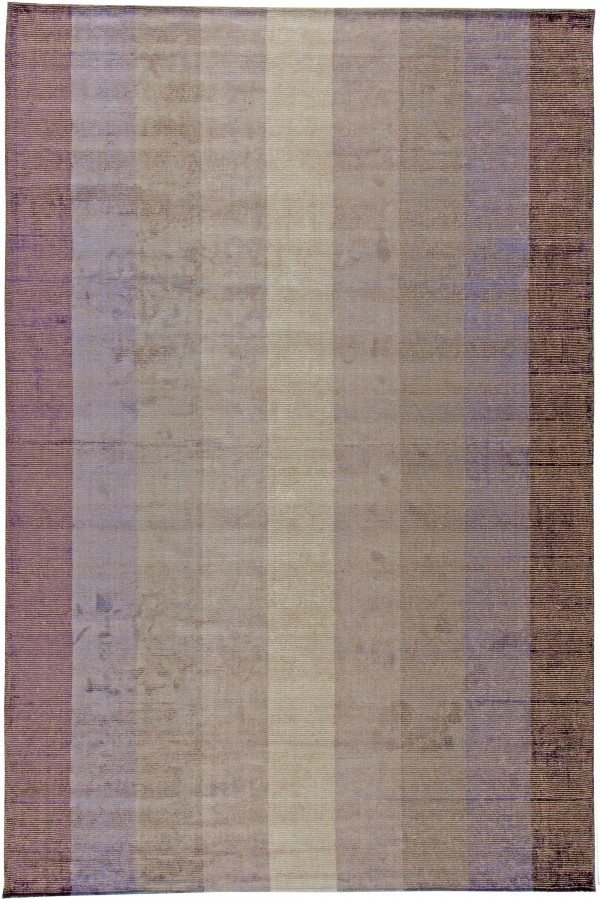 We call this broad-striped contemporary rug the Valeno Grid and its rows of purple bands that lighten to culminate in a single cream stripe in the middle make for a statement that's bold and edgy but still beautifully simple.
You can explore more of marsala rugs in our antique carpet collection and also our contemporary gallery.