Color is a crucial aspect to the design of any interior. It evokes memories and emotions but most importantly, it affects how we perceive a given space. Here, we will take a closer look at the family of warm hues. What makes a color warm, how does it make us feel, and how it influences a design? If you want to know the answers, just stay with us ☺
Get to Know Warm Colors
First of all, which shades are actually warm? According to the absolute classification, these are red, orange and yellow. However, relatively, the term may refer to any chromatic color shifted in the color spectrum towards red. For instance, the olive green shade is considered warm whereas the emerald is cool. But let's focus on "pure" warm colors. Interestingly enough, their definition as warm is strictly subjective because the colors considered warm correspond to lower actual color temperatures. It is simply our impression and associations with heat, fire and passion that makes us perceive a color as warm. Nonetheless, in the world of design, it is the effect which matters, isn't it? 😉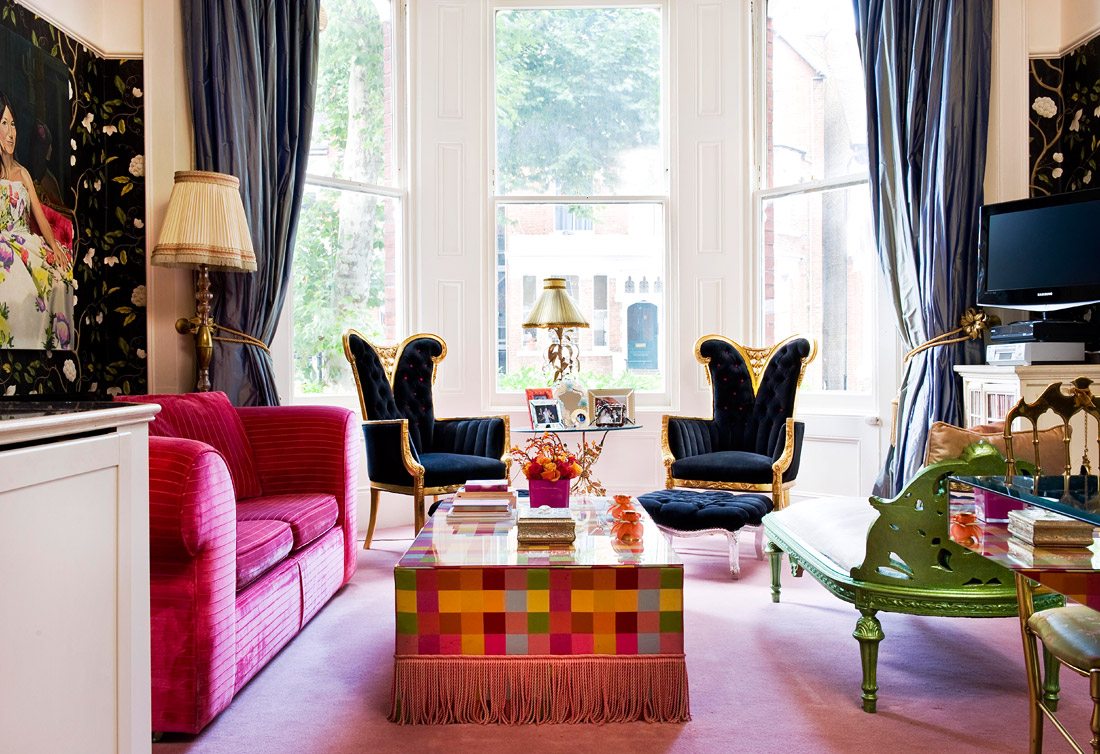 The Effect of Warm Hues on Interiors
A professional designer knows that you can get away with absolutely any extravagance as long as you maintain certain balance. Bright red, yellow and orange shades are perfect for poorly sunlit interiors, because they help to illuminate the space. Profound rays of the sunset in a vibrant red room would look simply too aggressive and obtrusive, stripping off the glory of both the paint and the sun. Also, warm hues make the space look smaller and cozier. Colors can optically zoom in and out – hence their division into "attacking" and "subsiding", which in practice is tantamount to splitting them into warm and cold colors.
Warm colors give the impression of close, cold – distant. This rule applies to both dark and light colors of walls. The higher the saturation of warm colors, the closer they appear. In the case of the cool shades is the opposite – the more bleached they are, the more distant they seem. In case of accessories, however, there are not so many rules and limitations. A nice, deep warm-colored accent is sometimes everything you need to invigorate the room, even if the rest is kept rather cool. Let's see which warm shades are best for which areas of the house, shall we?
Red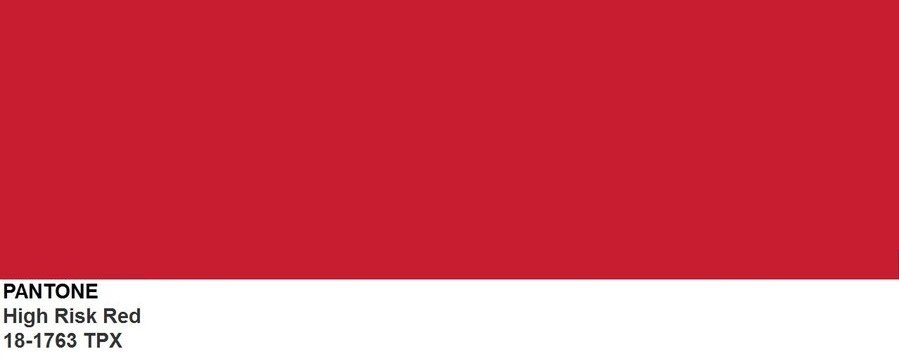 Red is the color of confidence, action, energy and, most of all, love. People tend to perceive it as a warm, positive and energizing shade which excites emotions, attracts attention and motivates us to take action. And not without a good reason. Red is associated with our most physical needs and our will to survive. It is the color of blood. Thus, since the earliest times it has existed in our subconscious as the color of sacrifice, danger, courage and life.
Red is not a typical wall color in interior design due to its aggressiveness (unless we go for a toned blend of red and brown, such as burgundy or Marsala and apply it to one wall only). However, in accessories it may work like a dream! Red is one of the most prevailing colors in antique Persian rugs, where it invokes happiness, joy, luck, courage, wealth and a vibrant life force. From modern, through classic to rural – if you build you décor around a red rug and keep it restrained, nothing can go wrong. Just do not exaggerate and channel this strong color to accessories or points which you want to become focal.
Orange
In the spectrum of light, orange lies between red and yellow. Although in Europe and America the color is mostly associated with amusement, the unconventional, extroverts, fire, activity and danger, in Asia orange is an important symbolic color of Buddhism and Hinduism. Thus, very spiritual and meditational. According to researchers, both associations are reflected in reality. In interiors, orange has the power of reducing self-consciousness and stimulating expression.
It is also a color symbolizing hospitality so you can't miss it in your abode! To make your guests feel most welcome, invest in orange details in your living room. A couch, a photo frame or a chest of drawers in a profound orange hue will make you feel warm and comfortable. If you are a fan of glamour or mid-century modern style, all the better! There, orange accessories are obligatory.
Yellow
The name of the color yellow has the same etymological base as the words "gold", "yell", or "cry out". Which says a lot about it 😉 In Europe and America yellow is connected with amusement, gentleness and spontaneity, whereas in Asia it is seen as the color of happiness, glory, wisdom, harmony and culture. When you decorate with yellow, remember that it best checks out in the dining room. Why?
This zesty color is said to increase appetite, lift up the spirits and intensify focus – the three things everyone needs in the morning most! If your home is arranged in an eclectic way, you won't have any problem matching yellow furniture with the rest of the décor. Also vintage and Scandinavian homes will easily embrace accessories in this vibrant color but in a slightly less saturated shade. Add a bit of yellow to your life and let it evoke smile upon everyone's faces.
————————————————————————————————————————————————
Doris Leslie Blau Color Theory SHOW!
The unique Color Theory Show starts May 16th at 306 East 61st Street. A special opening reception on Tuesday, May 16, 2017, from 5 to 8 p.m., will focus on the use of color in design schemes. That's not all. The centerpiece of the evening cocktail party will be a conversation between Donald Kaufman and designer Carey Maloney of M(Group). The two men will discuss the characteristic of carpet color versus paint color, how the color of a room relates to the color of a carpet and where tonal depth in carpets comes from. Every design aficionado should already be over the moon 😉 Make sure you don't miss it!