Who doesn't love a mirrored console table, fabulous art and a little bit of animal print?  We find it hard to pass any of them up but love how the zebra rug tones down the feminine feel that a mirrored pieces to bring to a space.   And you can never go wrong with a touch of animal print in a space. Zebra print is one of our favorite classic go to print whether we want to bring in a sleek modern feel or go a bit over the top chic, it works perfectly with either look.
You can see our custom rugs collection here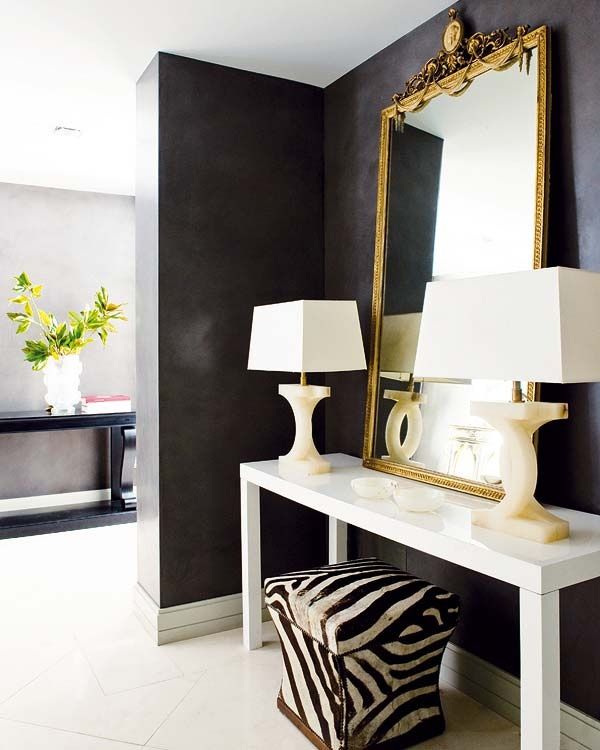 Today we are showing of one of our favorite animal print rugs from the Dorris  Leslie Blau collection. We love how this 100% wool piece breaks the mold with its soft muted background instead of the stark white that we see more often. It works perfectly with muted blues, the mirrored accents we love so much and of course it brings in the wow factor.
This gorgeous room designed by Angie Hranowsky has inspired us to incorporate a few of our favorite design elements to compliment the Zebra rug.  We mixed the rug in with black and white art and touches of blue to keep this entry room soothing. The bold orb chandelier and nailhead detail on the ottomans add a warm modern touch and keep the mirrored console from taking over.  I love mixing multiple art pieces in a space and if you have the room in an entry, I say go for it. You can purchase pieces from local artist or mix in pieces from your children to make the space feel a bit more personal.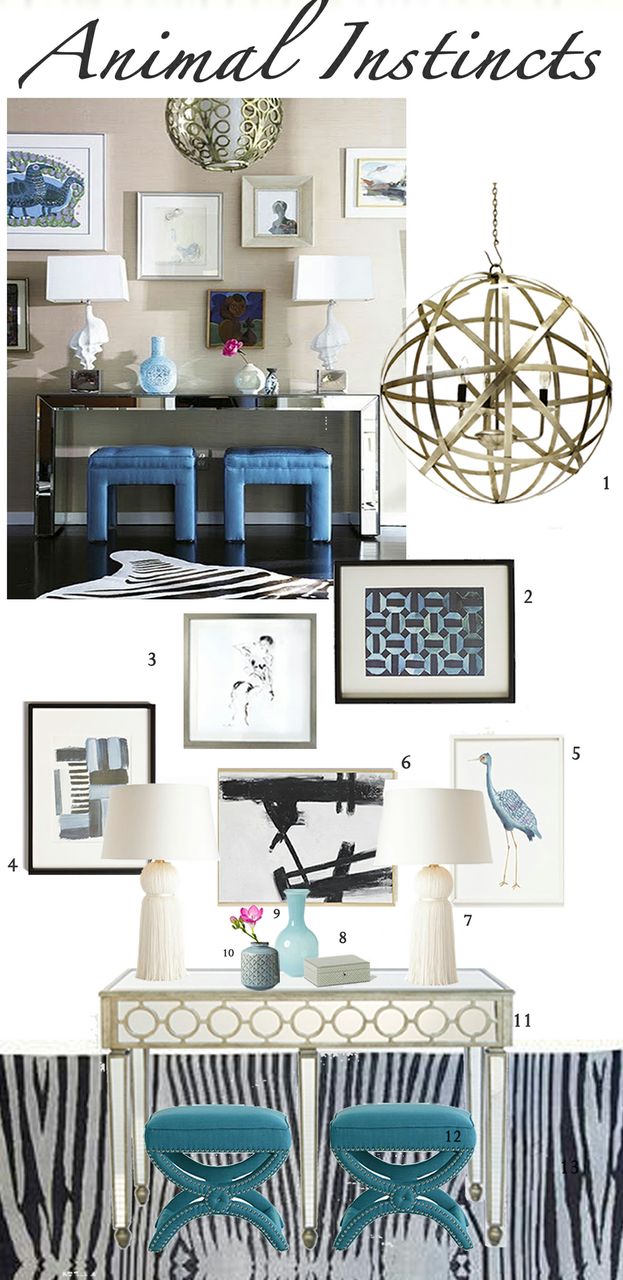 SHOP THE LOOK
1. Orb Chandelier  2. Blue Block Canvas   3. Charcoal Drawing  4. Watercolor Wall Art  5. Framed Bird Wall Art  6. Black & White Wall Art  7.White Tassel Table Lamp   8. Metallic Jewelry Box  9. Flared Vase  10. Geometric Vase  11. Mirrored Circle Console  12. Linen Turquoise Stools  13. Zebra Wool Rug