When describing his youth in New Zeland, Veere Grenney says that back then " there was no clear path for a young person who wanted to attain knowledge or qualification in the world of interior design. The only way forward was to pursue an architecture degree, but that's really a different subject.". Grenney, inspired by the interiors of David Adler, Billy Baldwin, David Hicks and Nancy Lancaster, decided to leave New Zeland in 1970s at the age of 22 in order to pursue his dream.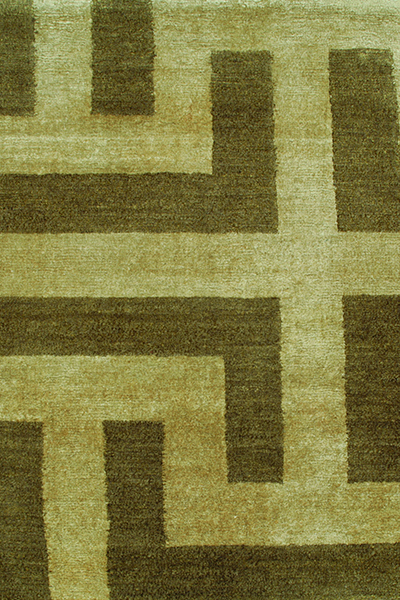 He ended up traveling extensively and, after some time, settled in London, where he started to work as a waiter: "I knew I wanted to get into the interiors world, so I also opened a stall on Portobello Road, using money I earned in restaurants to buy things to sell. After a few years, I graduated to a small shop where I would stock anything that was charming and decorative and I could afford to buy.". Grenney's dreams finally came true when Mary Fox Linton, an extremely talented decorator, offered him a job. She taught him everything about design from incorporating antiques into interiors to transferring his own feelings into the projects. It was hard work, but after all these years, he still appreciates it: "I believe that the best interior designers, whether they have a degree or not, start out by working as an apprentice. The great decorators worked for the stars of the old school—for example, Billy Baldwin under Ruby Ross Wood. It's how young designers gain the courage and the understanding to go forward.".
In 1997, after working for Colefax and Fowler for 6 years, Grenney decided to set his own company, Veere Grenney Associates. With its focus on residential projects, the firm established a loyal clientele without losing the sight of its aesthetic goal: "John Fowler described it as 'sensibility,' " says Grenney "and that is important because it is not about living grandly or modestly but about achieving harmony, comfort, proportion and a sense of beauty that is right for that person and that place.".
With a small crew of no more than 12 people Greeney managed to create a stimulating environment which encourages creative thinking and cultivating personal relationships. Based in London, the company culls ideas from the city's cultural background and diverse styles and incorporates them in its projects.
A master of contrasts, Grenney combines the grand and clean modernity with classicism effortlessly, creating elegant and comfortable spaces: "He knows when to pull out the stops and when to show quiet restraint, creating interiors that are, at once, serene and exciting and never forgetting that rooms should be comfortable and livable." said Dara Caponigro. He is no slave of fashion, designing interiors which will never go out of style: "The glorious thing about interior decoration is that it is about art and architecture, cut and tailoring, climate and culture, how people live and how they eat — and every one of those is a life's study in its own right,"
From Tel Aviv to New York, Grenney's works can be found all over the world. For the last 7 years,.he was included in House and Gardens "The Directory of 100 Leading Interior Designers" as well as Veranda magazine's 'Magic Maker's' for 2013 and Architectural Digest's 'Top 100'.
source:
https://www.architecturaldigest.com/story/square-one-veere-greeney
https://www.architecturaldigest.com/story/veere-grenney-regent-park-london-rowhouse-article
https://www.1stdibs.com/introspective-magazine/veere-grenney/