Originally born in Brewton, Alabama, as a child Richard Keith Langham felt inspired by " beautiful houses and genteel people " in there. The person who made the biggest impression on him was Barbara Blount Lovelace, an heiress to a family fortune and owner of a magnificent household: "Southern ladies just know how to run houses. They all do beautiful flower arrangements." – he said in his interview for New York Social Diary.
At 20, Langham moved to New York, where he studied interior design at the Fashion Institute of Technology and Parson's School of Design. Later he traveled to London in order to attend the Study Center For The History of Fine And Decorative Arts. An apprentice at Mark Hampton, Inc. at first, he worked for Irvine and Fleming, Inc. as an Associate Designer for eight years. In 1990 he started his own company and ever since then Langham decorated residences all over the world.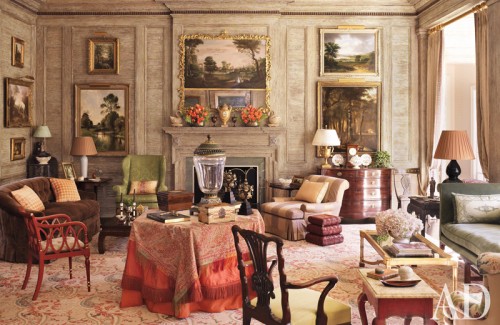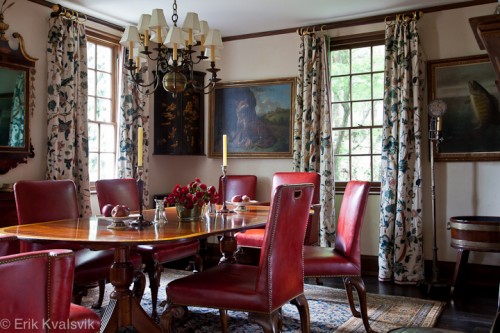 Mixing past with present, he doesn't simply design his spaces – he tailors them with signature grace and elegance: "Rooms should recognize the past yet be relevant for today, with a layering of color, texture, and pattern that is invigorating."Langham said. His style, although inspired by Nancy Lancaster, George Stacey and Philip Trammell Shutze, is not a mere copy, but something completely original. This ensured the designer the loyalty of his vast and diverse clientele, Jacqueline Kennedy Onassis being its most famous member. Langham pays close attention to every detail of his projects, using only best materials and textiles available. His custom-made line of dhurrie carpets reflect the love for beauty and tradition with a modern twist.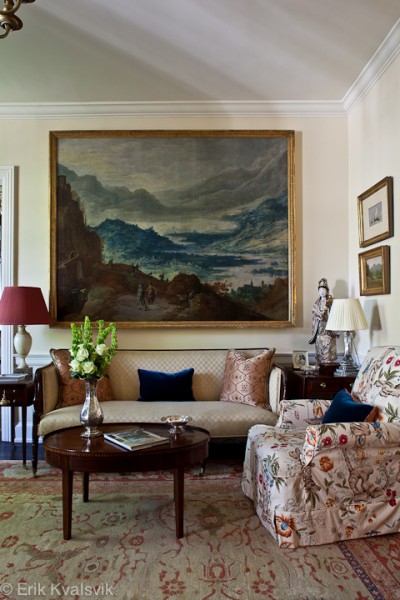 Langham was responsible for designing the black and white ball for the Bruce Museum in Greenwich, Connecticut as well as the Boys Club of New York at The Plaza Hotel. His works have been featured in Architectural Digest, Elle Décor, Vogue, Veranda, W, House Beautiful, Hamptons Magazine, Palm Beach Cottages and Gardens, Southern Accent. He was named to the Elle Décor 2011 A List and the Ad Top 100 In 2012.