Nicholas Haslam Ltd is a London-based company that was established in 1980 by Nicholas Ponsonby 'Nicky' Haslam. After studying social science in Florence, Paolo Moschino came to London and acquired the firm in 1995.
While Nicholas Haslam Ltd was mainly focused on selling antiques, textiles and furniture, and soon it started to take interior design commissions: "You do a pair of curtains for somebody and they end up asking you to do the whole house." said Moschino himself.
Since that time, Nicholas Haslam Ltd has developed rapidly its three main sectors: showrooms in England, a Trade Office, which sells company's collections of furnishings and accessories and a Design Studio. Moschino brought a breath of fresh Italian air to London, challenging typically English style. Now, Nicholas Haslam Ltd mixes the Mediterranean lightness with British sophistication creating practical and gorgeous interiors full of light and life. Using exquisite antiques and custom-made accessories, he is able to give the interior a truly personal look which reflects the needs and desires of its owner. The company's astonishing success happened thanks to its crew of dedicated and talented individuals, such as Robert Moore. After beginning his career in the interior design in the offices of Louise Bradley London, Moore joined Nicholas Haslam's team and helped with establishing the company's product range and interior design division.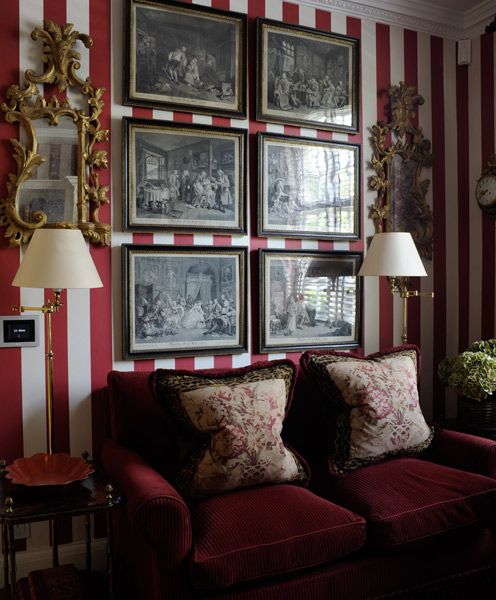 Since its inception, Nicholas Haslam Ltd has won numerous awards, inter alia the D&D Award for Best Traditional Residential Project. The company's projects were published in the crème de la crème of interior design magazines, such as House and Garden, Elle Decor, The World of Interiors and Architectural Digest. Described by House and Garden as " a continental chic at its most accomplished", the firm is regularly included in the magazine's Top 100 Leading Interior Designers List.