Darren Henault grew up in Pawtucket, Rhode Island, which he called "little hoe-down nothing town". With his father working in textile industry, it was natural for him to develop interest in design. After graduating from college, he worked for a short time in a Boston architectural firm before moving to New York.
His career in the industry started with a friend of a family: "I was an account executive for an advertising agency and I was really, really unhappy. My friend's dad who was an architect had rented I went to stay with them, and he said, "You know there's so many things that you notice, and the way that you talk about things. You really should become an interior designer." And I thought that was the dumbest suggestion I'd ever heard … but he talked me into taking a class at FIT, and that was it. I quit my job. That was 15 years ago.". Soon, Henault enrolled in interior design course at the Fashion Institute of Technology. His first big contract came in 1996, when a friend asked the designer for a renovation of her apartment, however, what made him famous was his work for a musician and actor, Meat Loaf, in 1997. It took Henault only a short interview to be hired for the decoration of his client's Lincoln Center duplex.
Now a father of two little girls, he lives with his family in a grand 19th-century Fifth Avenue mansion in New York City.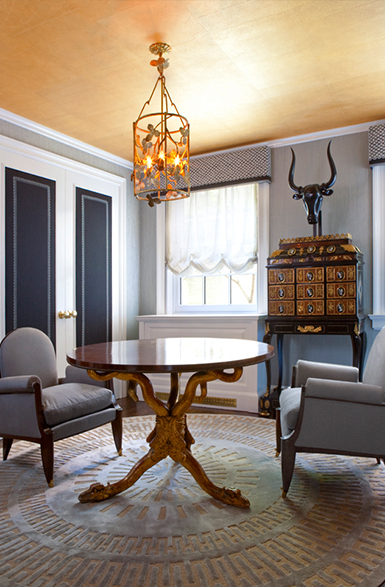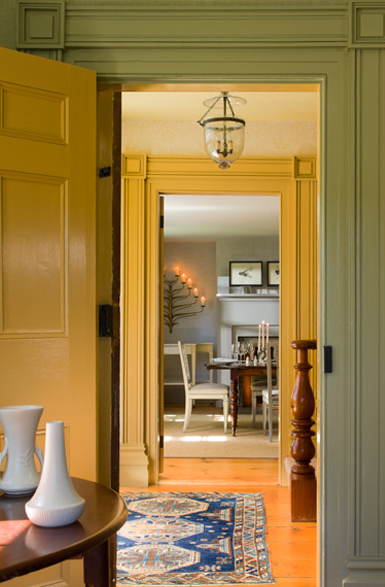 For Henault, design is not only a job, but also a lifelong passion: "I love what I do because on a daily basis I come into contact with beautiful things and, most importantly, the inspired people who are making those things. ". His style, which pairs elegance with grandeur, has a classical vibe, refreshed with a rich palette of browns, beiges and golds. His approach to the subject of design is a very poetic one, reflecting his gentle personality: "To me, living beautifully is about editing and figuring out what positive changes to make that will affect how you feel about your home, and ultimately, yourself."
http://www.newyorksocialdiary.com/decorator-series/2010/darren-henault