Exclusive collection of antique rugs including our famous collection of large area rugs by Doris Leslie Blau. Nader Bolour the owner of Doris Leslie Blau's rugs and carpets gallery is the largest rugs dealer in the world.
Nicknamed the "Space City", Houston is well known for its connection with both NASA and Johnson Space Center, both of which have their quarters in the city. Located in Texas, it is considered a popular tourist destination, due to its pleasant climate and a wide entertainment offer. The city's Downtown includes the Theater District, home to the renowned Houston Grand Opera, and the Historic District, famous for its 19th-century architecture and elegant restaurants.
Doris Leslie Blau is proud to deliver our high quality antique carpets, vintage carpets and contemporary rugs to the homes of our Houston based clientele. In order to keep up with the changeable fashions and trends we work closely with city's prominent designers and artist.
What matters to us the most is your satisfaction with our antique rugs
Since our inception in 1965, Doris Leslie Blau continues to deliver best quality antique carpets and vintage rugs, while keeping our service standards as high as possible. Our gallery, located in New York City, is home to some of the most spectacular Oriental, European and Persian rug and carpets. Seeing our antique carpets in the rooms of awarded designers is an everyday occurrence, as many of our clients are among Architectural Digest's "Top 100 Designers".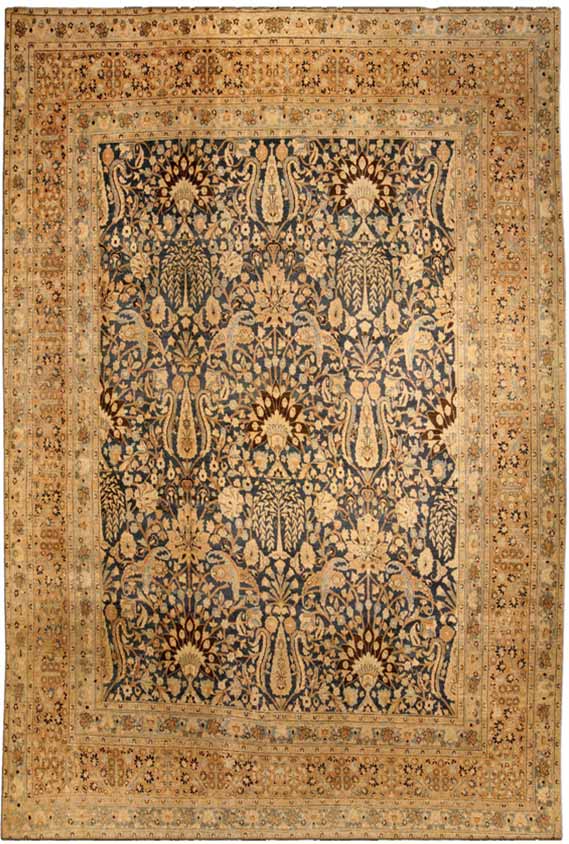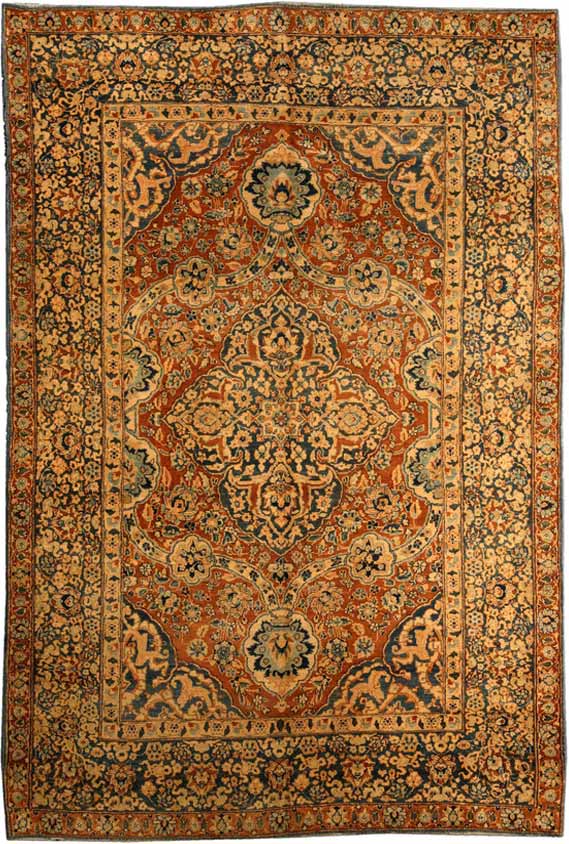 Our service and offer
In order to deliver you best antique and vintage carpets, we offer fast and inexpensive (sometimes even free!) shipping all over the world, straight from our New York City based gallery, permeated with the magic of antique, vintage and modern rugs. As always, we care about your satisfaction the most, so do not hesitate to contact us if you have any questions about our fabulous rug collection and shipping process. Doris Leslie Blau's webpage offers you the ultimate shopping experience, allowing to filter through every carpet in our possession using categories such as size, color, origins and age. Moreover, if you desire something original, we also offer a possibility of ordering a custom rug, made just for your liking!
Doris Leslie Blau's owner – Nader Bolour
Doris Leslie Blau Gallery's owner, Nader Bolour, is widely known as a talented designer and ingenious businessman. With his finger constantly on the pulse of an ever-changing market and an unprecedented eye skilled in finding rare specimens, he instituted a new quality of the carpet dealership. After his family established the Bolour&Sons enterprise, he quickly gained recognition as one of the most distinguished rug dealers worldwide and purchased Doris Leslie Blau Gallery in 1997. Apart from being an exquisite dealer of rugs, Nader Bolour is a designer himself, which can be easily seen in gallery's broad range of custom carpets, made from best materials available for its demanding clientele. Whether you seek a rug from Nader or you desire his original design, you can rest assured that he is prepared to deliver a bit of soul to your home.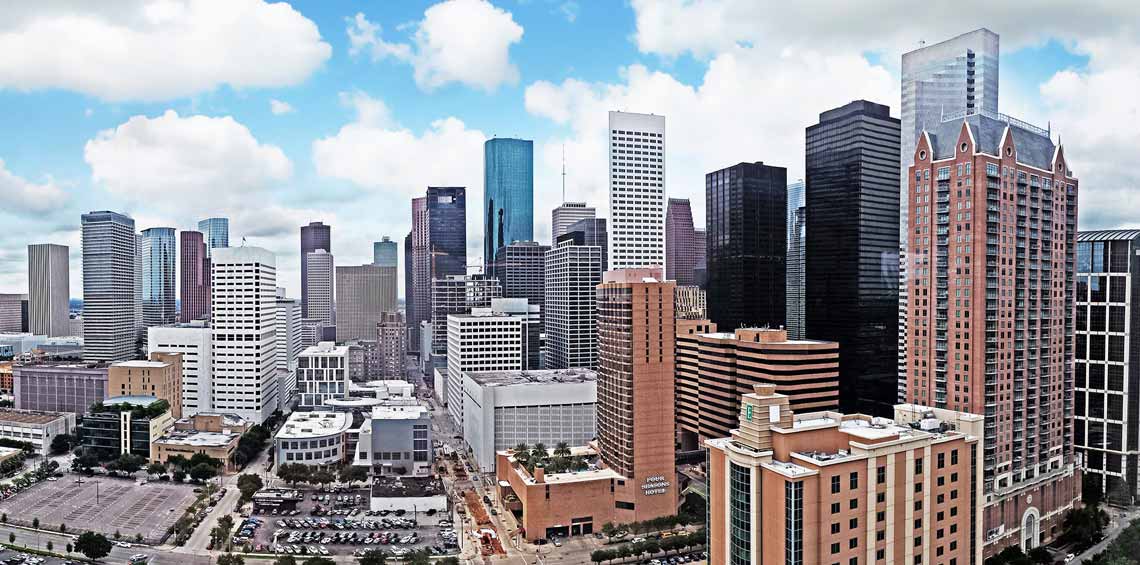 Houston's history
The city was founded in the 1830's by Augustus Chapman Allen and John Kirby Allen, and named after the president of the Republic of Texas, Sam Houston, who and had commanded and won at the Battle of San Jacinto 25 miles east of where the city was established. After the discovery of oil and development of port and railroad industry in the 19th century, the number of city's residents grew considerably.
Culture and entertainment in Houston
Nowadays Houston is considered the most diverse city in whole Texas, as it is home to numerous different religions and ethnicities, who greatly influence Houston's culture. The city is home to the nation's third-largest concentration of consular offices, representing 86 countries. In order to keep such a large society entertained, Houston hosts numerous festivals and event, from Houston Livestock Show and Rodeo to Art Car Parade.The cityscape of Houston consists of both impressive skyscrapers and antique structures, some of which were erected during the 19th century. JPMorgan Chase Tower, completed in 1982, is the tallest structure in Texas, 15th tallest building in the United States, and the 85th-tallest skyscraper in the world, based on highest architectural feature.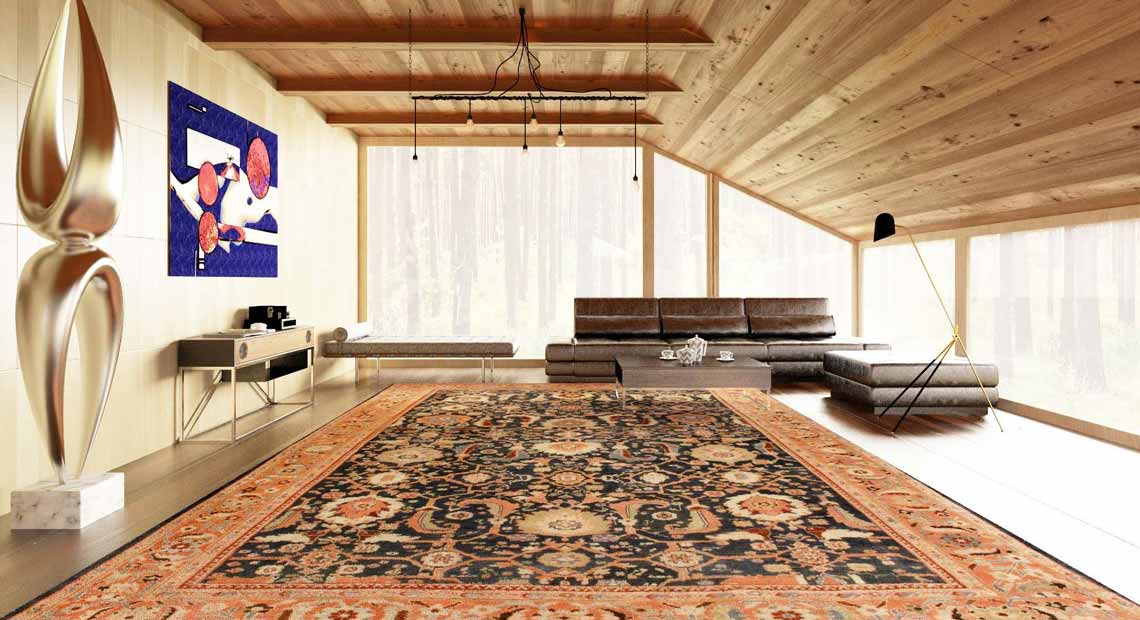 Doris Leslie Blau on Houston
Houston is a city with its eyes on the future. Recent development and close ties with NASA suggest that maybe in the future it will become world's space travel capital. Wherever will it happen or not, it won't change the fact that Houston is a charming city with a rich history and culture. We are great for the possibility of delivering our great choice of rugs of all origins and ages to the city's residents. If you are interested in purchasing a high quality rug, be sure to visit our webpage, where you can comfortably browse through available pieces. For those most demanding we offer the possibility of ordering a custom carpet, created just for you. Wherever you need an antique rug or maybe something more contemporary, Doris Leslie Blau is m happy to serve you with our expertise and excellent service.