The third largest and most populous city in the United States after New York and Los Angeles, Chicago, is known for the upmost artistic sensitivity, deep respect to the treasures of the past, and incredible consumer awareness of its citizens.
We are Doris Leslie Blau! Our timeless and iconic rugs are featured in our rug shop located in New York. Established since 1965. World's most recognizable brand for the Persian, oriental, antique and vintage rugs and makers of the finest custom carpets.
This is why Chicago in the state of Illinois, along with its suburbs, including Niles, Elmhurst, Melrose Park, Franklin Park, Cicero, Joliet, Addison, Evanston, Schaumburg and Wood Dale, has been one of the ace recipients of antique rugs and carpets for years. Chicago, also known as the "Windy City", is the main business, cultural and scientific center of the Midwestern United States. This open-minded community desires only high-quality goods which will cater for their significant needs. The answer to their calling are antique rugs and vintage carpets. Qualitative textiles, such as Persian rugs or Scandinavian rollakans, are distinguished by masterful execution of the finest materials in accordance with old and refined weaving techniques by skilled artisans. Such thorough making ensures that these wonders of the past are able to survive entire centuries of using without any signs of wear or damage. Not to mention the ingenious designs and artistry of antique and vintage area rugs. The majority of the rugs made 50, 80 or even more than a 100 years ago is still aesthetically valid (some of them now more than ever) and easily fits into contemporary interior arrangements. Timelessness of this sort definitely suits the sensible people of Chicago who additionally appreciate the role of a trusted dealer, such as Doris Leslie Blau.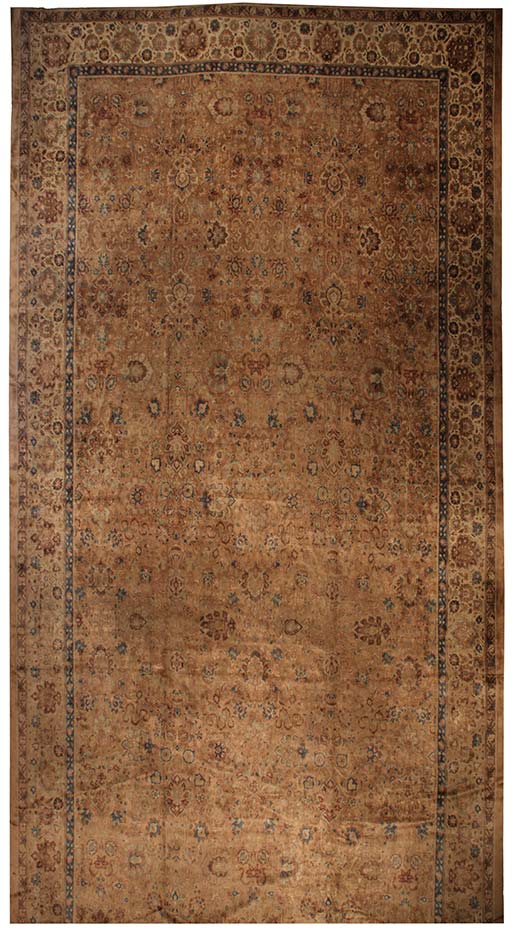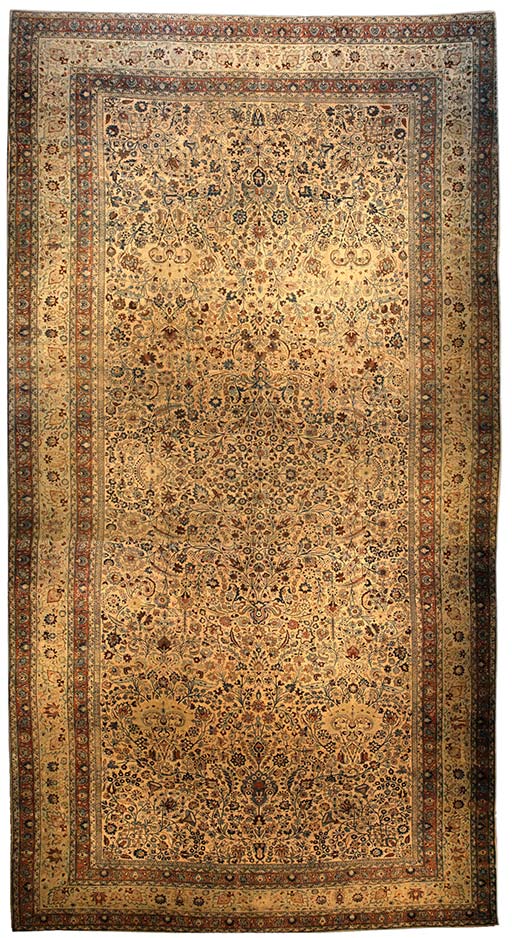 Ever since our beginnings in 1965, Doris Leslie Blau has continued the mission of delivering the finest antique rugs, vintage carpets, as well as custom and bespoke creations all over the world. Located in the heart of New York City, DLB has served as purveyors and credible advisors to designers for over 45 years. Among our clients are Architectural Digest's "Top 100 Designers" and some of the finest up-and-coming young interior designers, including Alberto Pinto, Jed Johnson Associates, Mariette Himes Gomez, Amy Lau, Miles Redd, and fashion designers such as Nanette Lepore and Tommy Hilfiger. We pride ourselves on bridging the gap between art, design and architecture by making rugs key elements of interior design through our quest for superior quality while providing the highest standards of service. According to AD, we are a "venerated carpet gallery" which has a "dazzling variety" of rugs and who would have known better than the prestigious portal. Our owner, Nader Bolour, presides over an incomparable inventory of patterns, colors, textures and weaves from, inter alia, Persia, Iran, China or India plus stunning, custom contemporary rugs designed in-house and woven by the weaver masters.
Nader Bolour can lightly be called a living legend of the luxury carpet realm. Not only is he the owner of the Doris Leslie Blau Gallery, but also a gifted designer himself who has created a wide array of iconic rug patterns. Were such competence came from? Since his earliest days, Nader has been exposed to the spellbinding influence of antique rugs, mostly Persian ones, and they seem to have captured his attention completely. Following his passion and family tradition, he devoted his entire life to pursuing the never-fading beauty of carpets. As he recalls: "This has always been in our DNA. I started out sweeping and cleaning the carpets, but even when I was a young child in Iran, the carpets were my playground". His family established the Bolour&Sons enterprise in the 1920's in their homeland – Iran – and gained worldwide recognition as one of the most distinguished dealers.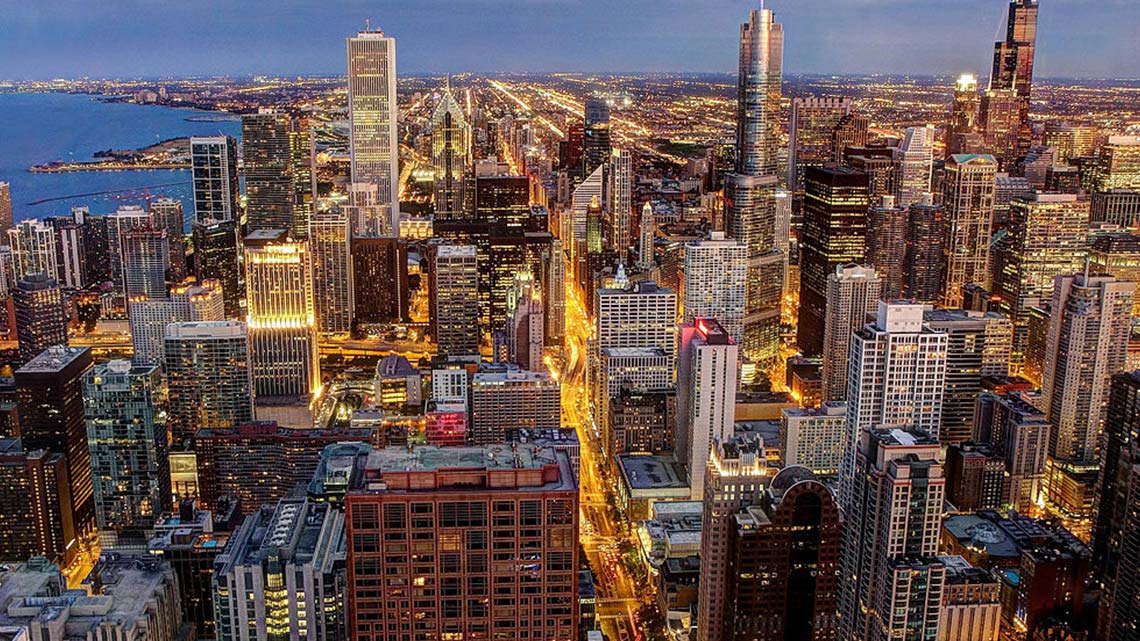 The rich heritage and profound knowledge of the business has elevated Doris Leslie Blau to the position of the top rug purveyor in the USA. We know how important art is in lives of people and we try to deliver the top-notch sort of artistry, captured within the intertwining warp and weft of antique rugs and carpets. Chicago is famous for its outdoor public art which includes both modern creations like Dubuffet's Monument with Standing Beast, Abakanowicz's Agora or Anish Kapoor's Cloud Gate which has become an icon of the city, as well as monuments memorializing events which shaped the city's history, including the Great Northern Migration (Saar) and the centennial of statehood for Illinois. Finally, two fountains near the Loop also function as monumental works of art: Plensa's Crown Fountain as well as Burnham and Bennett's Buckingham Fountain. This only shows deep awareness and the before mentioned artistic sensitivity of the Chicago citizens who do not refrain from investing in fine art. That is why Chicago market has always been very absorbent when it came to purchasing original antique rugs and vintage carpets.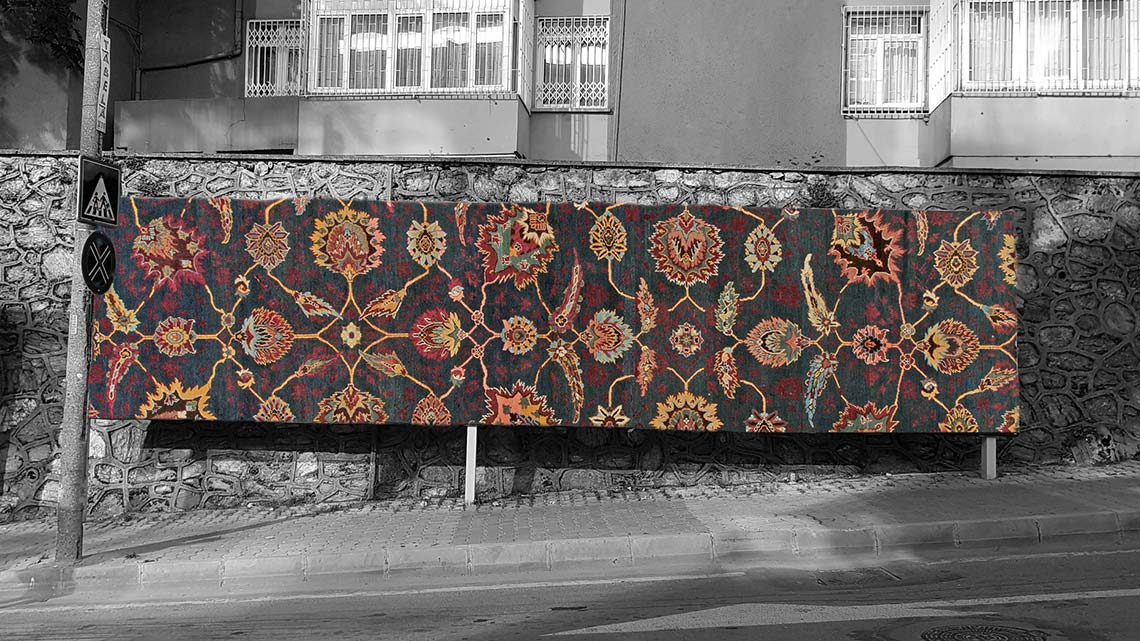 In addition to the sophisticated and ultimately enchanting old rugs available in our Galleries in NYC or Washington D.C., DLB boasts unlimited selection of customized carpets. Our custom rug section has been of the greatest interest among the fantastic people of Chicago. Adjusted entirely to one's needs and liking in terms of size, shape, pattern and color palette, our bespoke rug collection definitely fits into the canon of the most venerated antique carpet traditions. In our weaving centers we rely only on the first-rate materials and expert artisans. Although a customer's wish is our command, we always try to serve with our expertise and kind advice, and assist at the choice of every single rug to make sure our clients leave completely satisfied. For the same reason, we deliver our rugs to all cities in the world, including Chicago, Illinois. The shipping is fast and low cost – sometimes it can even be free. For further delivery information, ask our consultants: call (212) 752-7623 for new and custom rugs and (212) 586-5511 for vintage and antique carpets. In all carpet categories, Doris Leslie Blau's webpage offers you the ultimate shopping experience, allowing to filter through every carpet in our possession using criteria such as size, color, origins and age.