As the heart of European Union, Brussels is the city where modern mixes with old. Although it first started as a small settlement, after World War II it became a major center of international European politics and finally Union's administrative center. Brussels is a truly global city, with it multinational population and numerous organizations which decided to make this place their home. No wonder that its citizen's tastes are so refined and diverse! Luckily, Doris Leslie Blau is always up to the challenge! Our exquisite antique rugs, vintage rugs and contemporary carpets are bound to satisfy even the most demanding customers.
Ever since our inception in 1965, DLB's mission is to deliver best quality antique rugs and vintage carpets wherever they are needed. Located in New York City, our gallery is home to some of the most spectacular rugs of every origin imaginable, including Oriental, European and Persian carpets. Seeing our antique carpets in the rooms of awarded designers is an everyday occurrence, as many of our clients are among Architectural Digest's "Top 100 Designers" . We take a great pride in our craft, always doing our best to set the standards of an outstanding service. In the past decade, Doris Leslie Blau has also established itself as a leading source of fine new and custom rugs based on patterns by many well-known contemporary designers, including Alberto Pinto, Jed Johnson Associates, Mariette Himes Gomez, Amy Lau, Miles Redd, and fashion designers such as Nanette Lepore and Tommy Hilfiger. Ask the world's top designers or architects to name their preeminent source of luxurious antique and bespoke rugs and they're likely to point to Doris Leslie Blau!
Brussels' diversity is reflected in its language. French is considered an official one, however, in some regions populace is bilingual, using both French and Dutch. A considerable number of immigrants living in Belgium also had an impact on country's language, making it a colorful mix indeed. What definitely draws attention to Brussels is its astonishing architecture. In fact, aficionados of Baroque and Gothic architecture will feel right at home in Brussels! The city is quite antique, but despite that only a few elements of medieval architecture survived and what is left is preserved in Brussels' historic center, Îlot Sacré,consisting of Saint Géry and Sainte-Catherine neighborhoods. Those who visit the city will be immediately charmed by St. Michael and Gudula Cathedral, which view unchangeably dominates Brussels' skyline, but what draws tourists and artists alike is the Grand Palace. Considered city's main attraction, the Palace claimed its rightful place on UNESCO World Heritage Site list in 1998.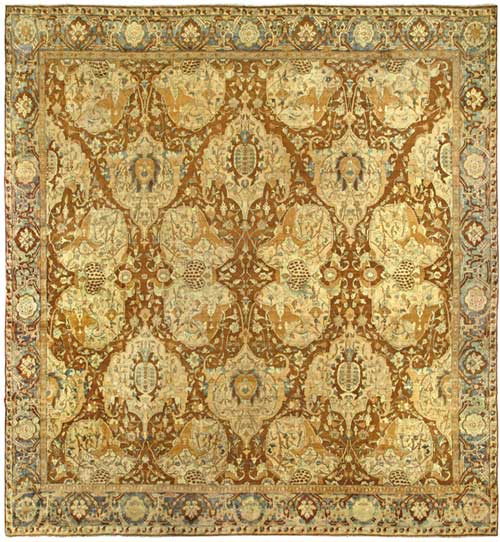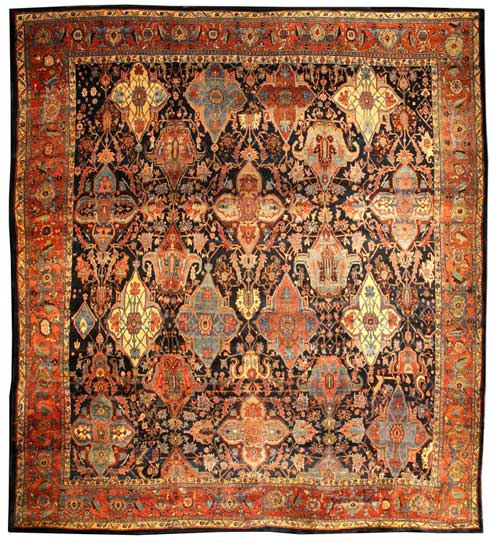 In order to deliver you best antique and vintage carpets, we offer fast and inexpensive (sometimes even free!) shipping all over the world, straight from our New York City based gallery, permeated with the magic of antique, vintage and modern rugs. As always, we care about your satisfaction the most, so do not hesitate to contact us if you have any questions about our fabulous rug collection and shipping process. Doris Leslie Blau's webpage offers you the ultimate shopping experience, allowing to filter through every carpet in our possession using categories such as size, color, origins and age. Moreover, if you desire something original, we also offer a possibility of ordering a custom rug, made just for your liking!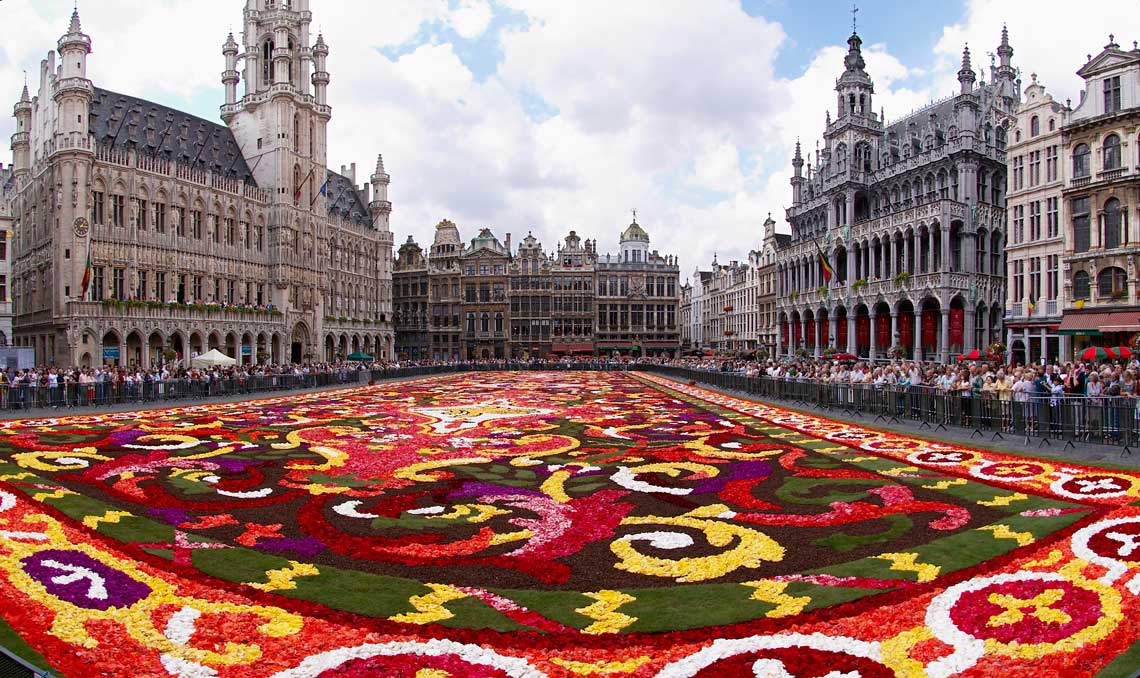 Doris Leslie Blau Gallery's owner, Nader Bolour, is widely known as a talented designer and ingenious businessman. His family established the Bolour&Sons enterprise in the 1920's in Iran and quickly gained recognition as one of the most distinguished rug dealers worldwide. The Bolours created Y&B Bolour in 1978, after moving their business to London, where Nader Bolour had his first meeting with Doris Leslie Blau, a great connoisseur of antique Oriental rugs. Few years later, when the two of them met again, they formed a partnership. Nader purchased Doris Leslie Blau Gallery in 1997.
Gallery's great success on the antique and vintage rug market is due to its owner business sense, original thinking and, most importantly, immeasurable experience. With his finger constantly on the pulse of an ever-changing market and an unprecedented eye skilled in finding rare specimens, he instituted a new quality of the carpet dealership.
Apart from being an exquisite dealer of rugs, Nader Bolour is a designer himself, which can be easily seen in gallery's broad range of custom carpets, made from best materials available for its demanding clientele. His designs are classical, yet contain hints of modernism. They combine the glory of the Orient with the freshness of contemporary influences. Nader Bolour's love for rugs is reflected in the approach of his employees. Who would better understand the never-fading elegance of antique carpets if not the people who love them so dearly? Whether you seek a rug from Nader or you desire his original design, you can rest assured that he is prepared to deliver a bit of soul to your home.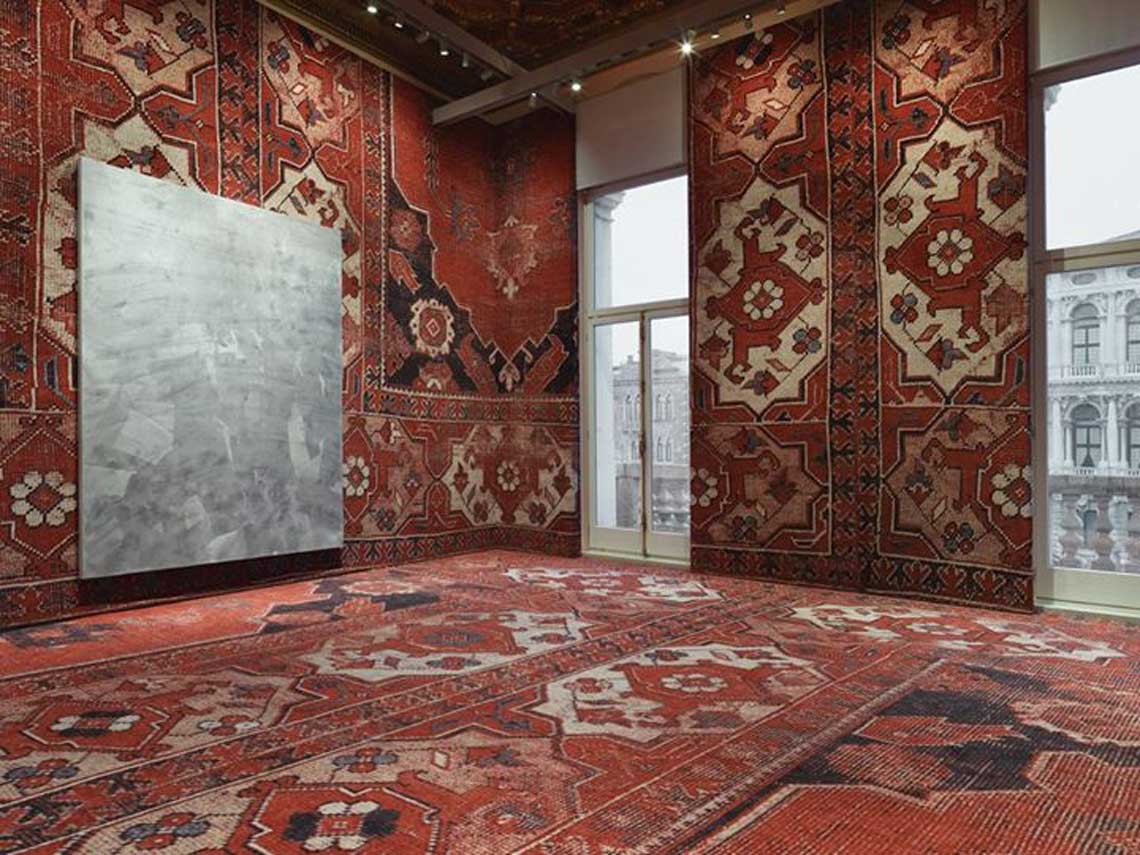 Living in a city where antique meets modern refined the tastes of its citizens. Our grand collection of antique carpets is bound to charm those, who prefer more traditional touch to their homes, but also those who want enrich their interiors with a classic Persian rug. Brussels' artistic scene is as diverse as the city itself. It was a home to such famous names as surrealist painter René Magritte, but is also filled with murals referencing city's quite prolific comic book scene.
We offer our clients a great choice of rugs of all origins and ages. Among Doris Leslie Blau's wonderful pieces are antique carpets from Persia, Swedish flat weaves, vintage decorative rugs and many, many others. If you are interested in purchasing a high quality rug, be sure to visit our webpage, where you can comfortably browse through available pieces. For those most demanding, we offer a possibility of purchasing a custom carpet, tailored to your needs and wishes. Our top goal is to ensure your satisfaction with a purchase, so if any questions or doubts arise, do not hesitate to ask our skilled staff for help!