Located in Australia, Brisbane is its third largest city and a major tourist destination. Appreciated for its picturesque landscape, thanks to the proximity of the Brisbane River, the city is known for its distinct Queenslander architecture, which is considered to be an important part of its cultural heritage. Mount Coot-tha located near Brisbane is a site of the city's famous Botanic Gardens.  Doris Leslie Blau has always tried to bring the charm enclosed in antique rugs closer to people, closer to you. We opened our galleries in multiple locations in order to let you experience the sheer beauty of antique and vintage Persian rugs and carpets with your own eyes and hands.
Exclusive collection of antique rugs for sale including our famous collection of large area rugs by Doris Leslie Blau. Nader Bolour the owner of Doris Leslie Blau's rugs and carpets gallery is the largest rugs dealer in the world.
Doris Leslie Blau is proud to be our Brisbane based clientele top choice for antique rugs, contemporary carpets and vintage carpets. Charmed by its lively atmosphere and beauty, we decided to work closely with local interior designers in order to keep up with Brisbane's changeable trends.
Our service and offer
In order to deliver you best antique and vintage carpets, we offer fast and inexpensive (sometimes even free!) shipping all over the world, straight from our New York City based gallery, permeated with the magic of antique, vintage, modern and contemporary rugs. As always, we care about your satisfaction the most, so do not hesitate to contact us if you have any questions about our fabulous rug collection and shipping process. Doris Leslie Blau's webpage offers you the ultimate shopping experience, allowing to filter through every carpet in our possession using categories such as size, color, origins and age. Moreover, if you desire something original, we also offer a possibility of ordering a custom rug, made just for your liking!
What we care about the most is your satisfaction with our antique rugs
Doris Leslie Blau's mission is to deliver best quality antique carpets and vintage rugs wherever they are needed, while setting standards of an outstanding service. Our New York City gallery is home to some of the most spectacular rugs of every origin imaginable, including Oriental, European and Persian carpets. Seeing our antique carpets in the rooms of awarded designers is an everyday occurrence, as many of our clients are among Architectural Digest's "Top 100 Designers". Doris Leslie Blau has established itself as a leading source of fine new and custom rugs based on patterns by many well-known contemporary designers, including Miles Redd and Jed Johnson Associates.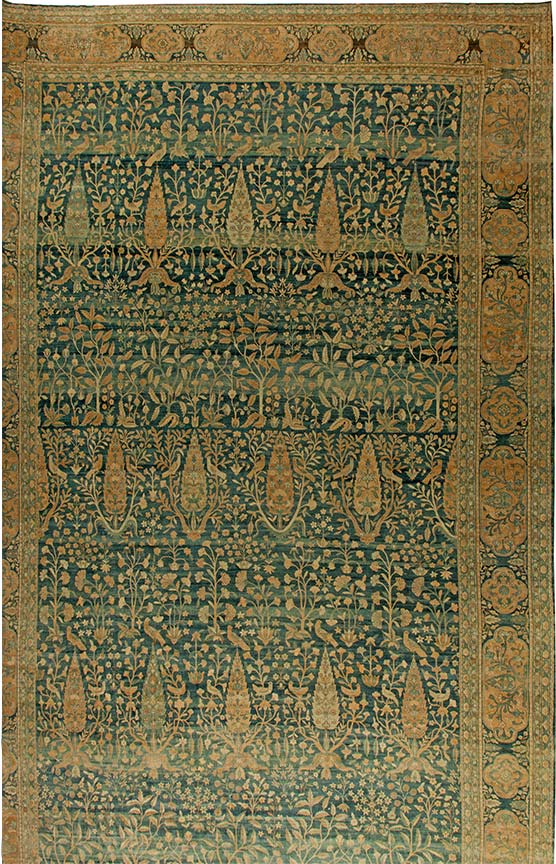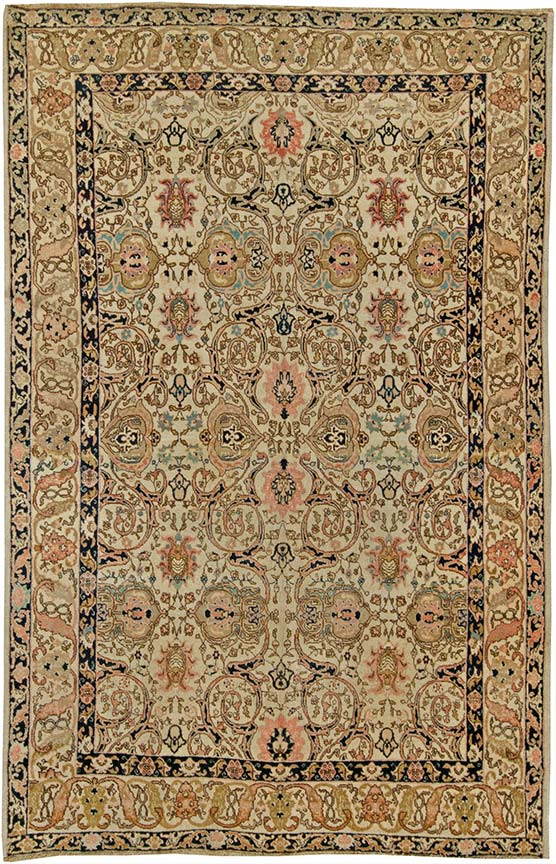 Brisbane's history
Brisbane's history began in 1823, when 1823 Governor of New South Wales, Sir Thomas Brisbane, ordered creation of a new penal settlement, a task with which John Oxley was tasked. During his exploration of Moreton Bay, he discovered and named Brisbane River and chose the site as new colony, mostly due to its proximity to the river. At first new settlement was named Edenglassie, but it was soon renamed as Brisbane, after the governor. Non-convict settlers started to arrive in 1838 and four years later the city was officially declared as free settlement. At the end of 1840 Robert started to work on the first plan of Brisbane Town. After the region of Queensland was separated from New South Wales in 1859, the city became its new capital, although it became incorporated 43 years later. Over next years Brisbane developed considerably. In 1930 Brisbane City Hall was completed, together with the city's tallest building and and the Shrine of Remembrance, its three major landmarks. After the outbreak of World War II, Brisbane became crucial to the Allied campaign, as the AMP Building was used as headquarters for General Douglas MacArthur, until they were moved to Holland in 1944. Despite its steady growth, the city's development was tormented by infrastructure problems. The State government began a major program of change and urban renewal, but the 1974 Brisbane flood temporarily crippled the city.
Doris Leslie Blau's Owner – Nader Bolour
Doris Leslie Blau Gallery's owner, Nader Bolour, is widely known as ingenious businessman. His family established the Bolour&Sons enterprise in the 1920's in Iran and quickly gained recognition as one of the most distinguished rug dealers worldwide. Nader Bolour had his first meeting with Doris Leslie Blau, a great connoisseur of antique Oriental rugs in London in 1978 and almost two decades later, Nader purchased Doris Leslie Blau Gallery. Nader is not only a business man, but also a designer. His designs combine the glory of the Orient with the freshness of contemporary influences. Nader Bolour's love for rugs is reflected in the approach of his employees. Who would better understand the never-fading elegance of antique carpets if not the people who love them so dearly? Whether you seek a rug from Nader you can rest assured that he is prepared to deliver a bit of soul to your home.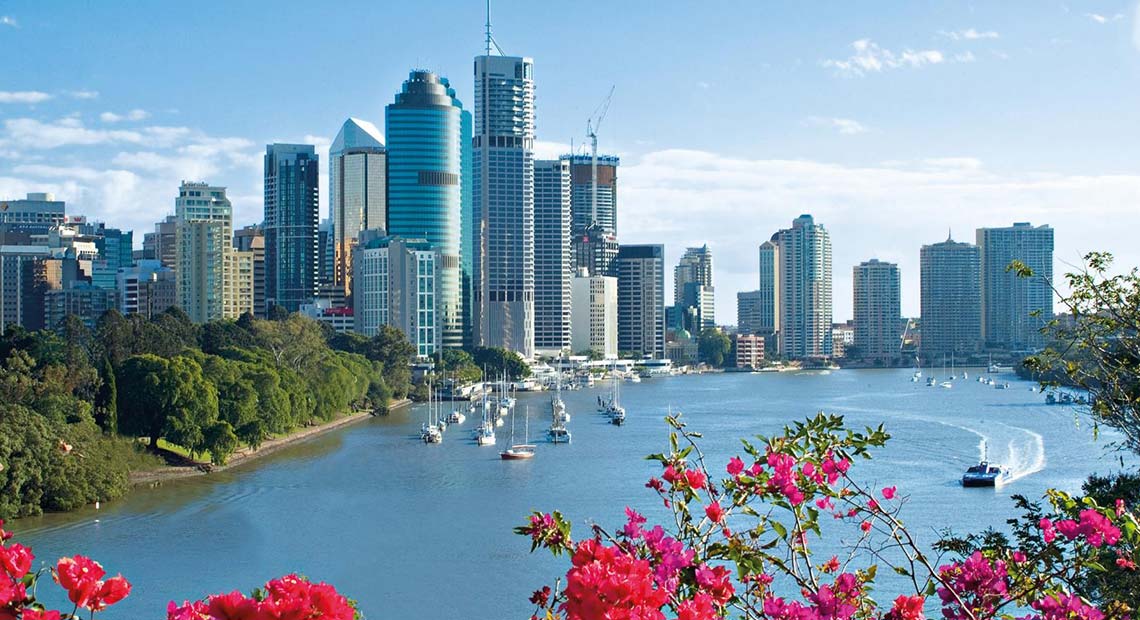 Culture and entertainment in Brisbane
Brisbane has a lot to offer for both locals and tourists. One of the latest additions to the city is the Queensland Gallery of Modern Art opened in December 2006, which houses well-known pieces of modern art from Australia and abroad. In the Museum of Brisbane visitors can learn more about the city's history and MacArthur museum is devoted to the World War II's impact on the area. The city also hosts a number of annual events, such as Brisbane Festival, first held in 1996, Brisbane International Film Festival, Queensland Poetry Festival and Caxton Street Seafood and Wine Festival.
Doris Leslie Blau on Brisbane
We offer our clients a great choice of rugs of all origins and ages. Among Doris Leslie Blau's wonderful pieces are antique carpets from Persia, Swedish flat weaves, vintage decorative rugs and many, many others. If you are interested in purchasing a high quality rug, be sure to visit our webpage, where you can comfortably browse through available pieces. For those most demanding we offer the possibility of ordering a custom carpet, created just for you! All of our rugs are of highest quality, made of best materials available! If you happen to have any questions or doubts, our qualified staff would be more than happy to help or advise you. Wherever you need an antique rug or maybe something more contemporary, Doris Leslie Blau is m happy to serve you with our expertise and excellent service.