Beirut is known not only for its beautiful landscape and rich culture, but also a long history. Considered to be one of the oldest city in the world, it is more than 5000 years old, as its first mentions can be found in an ancient Egyptian Tell el Amarna letters. Beirut's cityscape underwent a major reconstruction following the end of Lebanese Civil War. Doris Leslie Blau has always tried to bring the charm enclosed in antique, Persian rugs closer to people, closer to you. We opened our galleries in multiple locations in order to let you experience the sheer beauty of antique rugs and vintage Persian rugs and carpets with your own eyes and hands.
Exclusive collection of antique rugs for sale including our famous collection of large area rugs by Doris Leslie Blau. Nader Bolour the owner of Doris Leslie Blau's rugs and carpets gallery is the largest rugs dealer in the world.
Located on a peninsula at the midpoint of Lebanon's Mediterranean coast, Beirut attracts visitors thanks to its pleasant climate and beautiful sights. Doris Leslie Blau's gallery is proud to carter to the needs of our Beirut based clientele and deliver them our best vintage area rugs, antique carpets and contemporary rugs.
Our service and offer
In order to deliver you best antique and vintage carpets, we offer fast and inexpensive (sometimes even free!) shipping all over the world, straight from our New York City based gallery, permeated with the magic of antique, vintage and modern rugs. As always, we care about your satisfaction the most, so do not hesitate to contact us if you have any questions about our fabulous rug collection and shipping process. Doris Leslie Blau's webpage offers you the ultimate shopping experience, allowing to filter through every carpet in our possession using categories such as size, color, origins and age. Moreover, if you desire something original, we also offer a possibility of ordering a custom rug, made just for your liking!
What we care about the most is your satisfaction with our antique rugs
If asked what is Doris Leslie Blau's mission, we would say that it is delivering best quality antique carpets and vintage rugs and setting the standards of an outstanding service. Located in New York City, our gallery is home to some of the most spectacular rugs of every origin imaginable. Many of our clients are among Architectural Digest's "Top 100 Designers" and our antique rugs often appear in their interiors. In the past few years Doris Leslie Blau established itself as a leading source of fine new and custom rugs based on patterns created by many well-known contemporary designers, including Amy Lau and Miles Redd.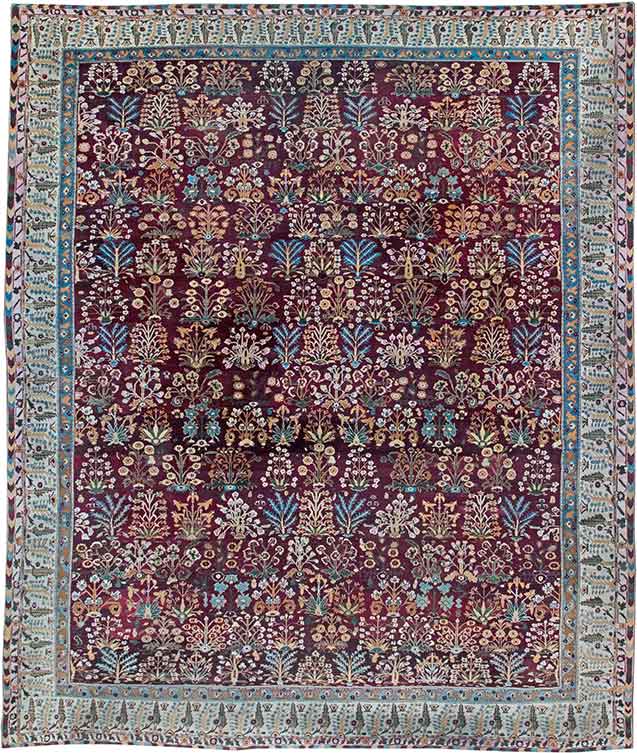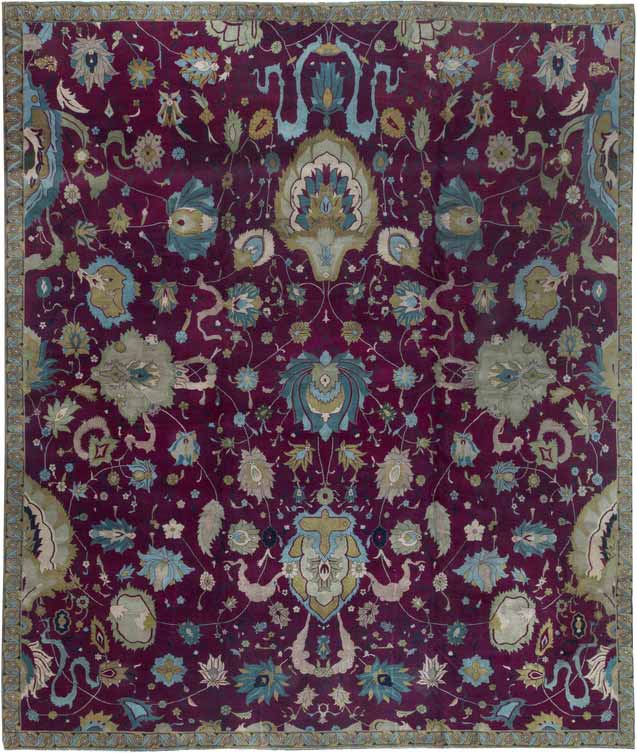 Beirut's history
Beirut's name is said to come from the Canaanite-Phoenician be'erot ("wells"), referring to its underground water deposits, although some claim that the city was named after the daughter of Adonis and Aphrodite, Beroe. In 140 B.C. Beirut was destroyed by Diodotus Tryphon, but was soon rebuilt using Hellenistic plan and renamed as Laodicea. Beirut became a part and later on also a colony of the Roman Empire, In 14 B.C. In 635, the city was controlled by Arab forces, but from 1110 to 1291 it was in the hands of the Crusaders. During the Middle Ages, Beirut's potential as trading outpost was overshadowed by Acre, however, thanks to the help of Damascus, the city successfully broke Acre's monopoly on trade. In the second part of the 19th century, Beirut developed close ties with France and few other European cities, interested in in Lebanese silk and other export products, making the city a major commercial hub in the region. Beirut's cultural composition was greatly influenced by the immigration of Maronite Christian refugees. With time, the city grew considerably, in part thanks to its European connections and became a center of missionary activity. Following the collapse of Ottoman Empire after World War I, Lebanon was under French control, but gained independence in 1943 with Beirut becoming its capital.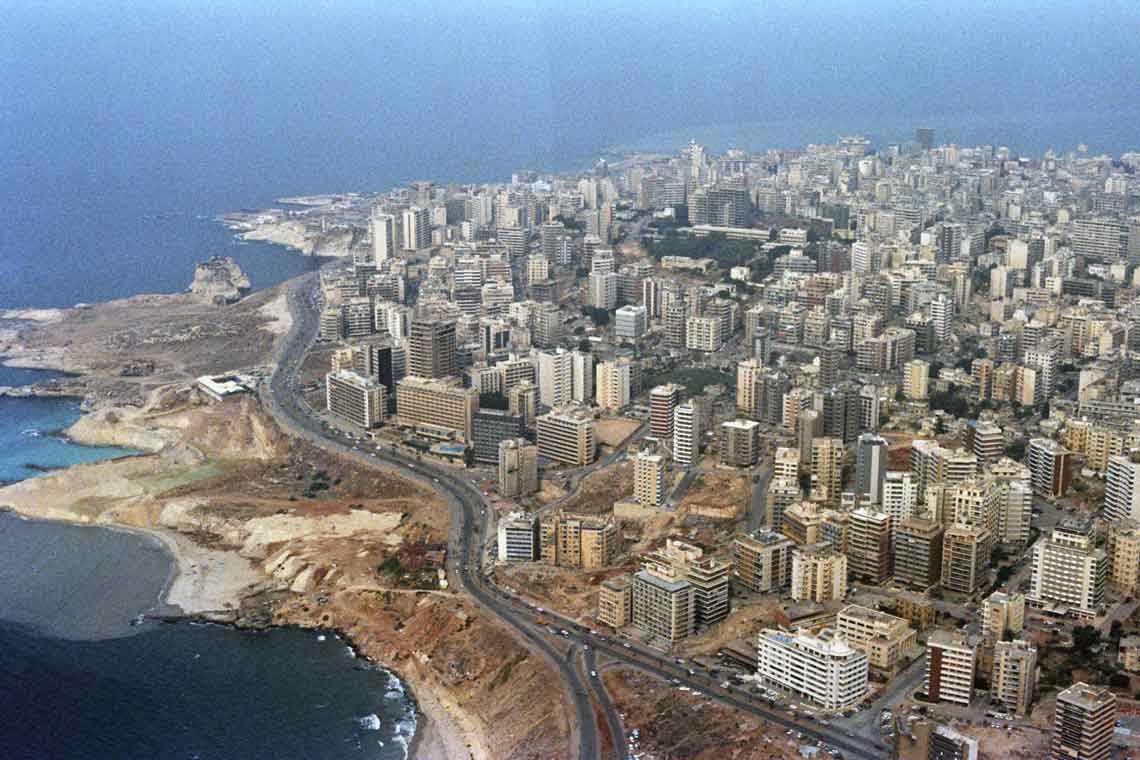 Doris Leslie Blau's owner – Nader Bolour
Nader Bolour, Doris Leslie Blau Gallery's owner, is known as ingenious businessman and one of the most distinguished rug dealers worldwide. His first meeting with Doris Leslie Blau, a great connoisseur of antique Oriental rugs i 1978 changed the course of Nader's life forever. Few years later, when the two of them met again, they formed a partnership. Nader purchased Doris Leslie Blau Gallery nineteen years later. Apart from being an exquisite dealer of rugs, Nader Bolour is a talented designer, famous for creating designs that are classical, yet contain hints of modernism. Nader's love for rugs is reflected in the approach of his employees. Whether you seek a rug from Nader or you desire his original design, you can rest assured that he is prepared to deliver a bit of soul to your home.
Culture and entertainment in Beirut
The culture of Beirut is diverse and rich, thanks to numerous foreign influences in its past. In 2009 the city was proclaimed World Book Capital by UNESCO thanks to its long history. Called the "party capital of the Arab world, Beirut has a number of active nightclubs for those looking for a good dance spot. Visitors preferring more educational way of spending time will be delighted to hear about the National Museum of Beirut. This institution the principal museum of archaeology in whole Lebanon and has around 1,300 exhibits ranging from prehistoric artifacts to the medieval Mamluk objects. Sursock Museum, built by Sursock family at the end of the 19th century, possessed a set of Japanese engravings, works of Islamic art and Italian paintings, while temporary exhibitions vary throughout the year.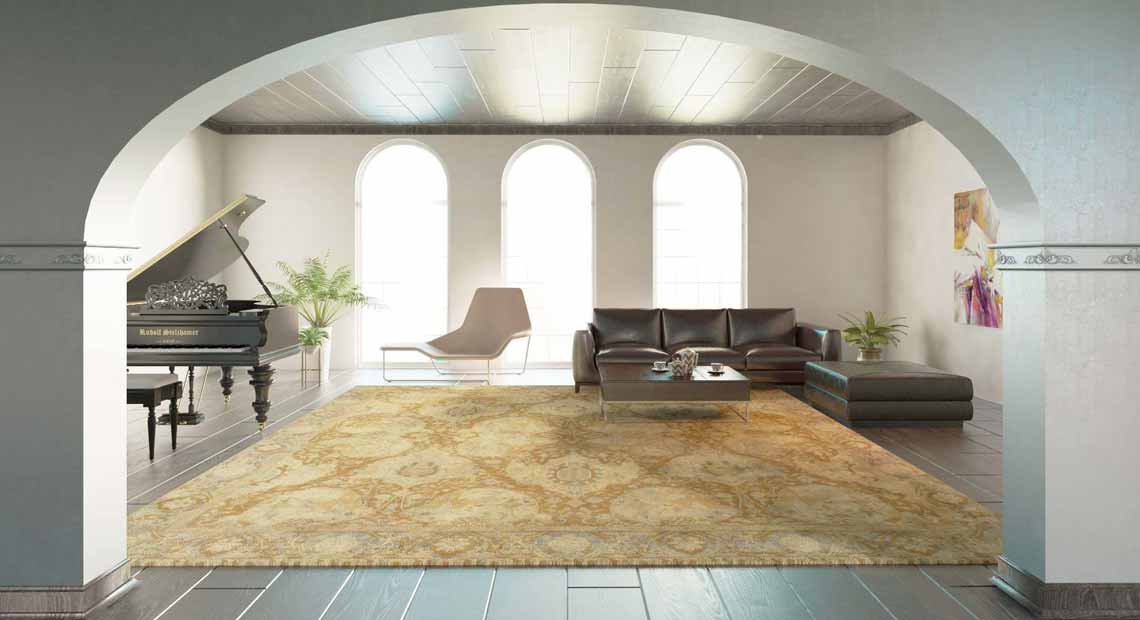 Doris Leslie Blau on Beirut
Beirut's antique history makes it one of the most interesting cities in the world. By combining their love for past and modern approach, the city's resident made it a unique place, which eagerly welcomes its visitors. If we were to compare Beirut to something it would be an antique rug, which wears make it even more charming. We would like to encourage you to browse our gallery's grand collection of rugs from all over the world. Doris Leslie Blau's revolutionary filters and tools will make your experience with us smooth and luxurious. Our staff is always happy to lend their expertise and knowledge, so if you have any questions, do not hesitate to ask!