Deck the hall with boughs of holly as the Christmas season is about to knock on your door! We would like to present several ideas for extremely simple, affordable and absolutely chic DIY decorations that can contribute to the magic of the Christmas time in your home. Fa, la, la, la, la, la, la, la, la!
See our full collection of vintage Scandinavian rugs here.
Scandinavian Star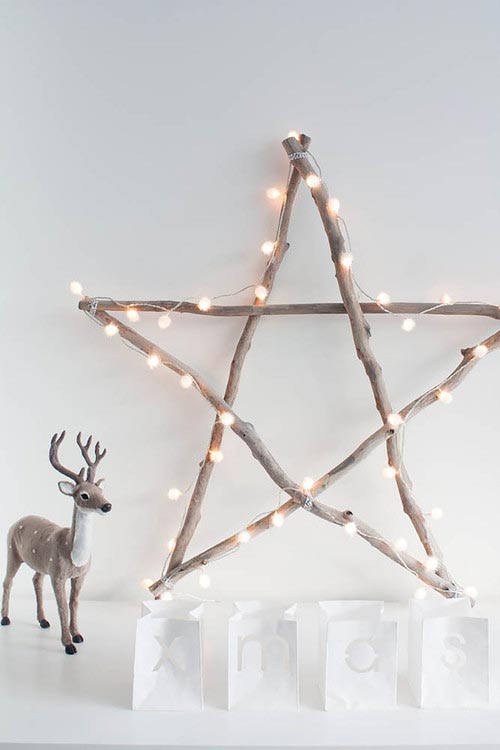 For starters, something really uncomplicated yet totally charming, as befits Scandinavian design 😉 A plain stair-shaped ornament made of more or less identical sticks tied together using a string in a neutral shade, entwined with warm, yellow lights. You may put it on a shelf alone or surround it with other subtle winter accents. Just lovely!
Forest Treasures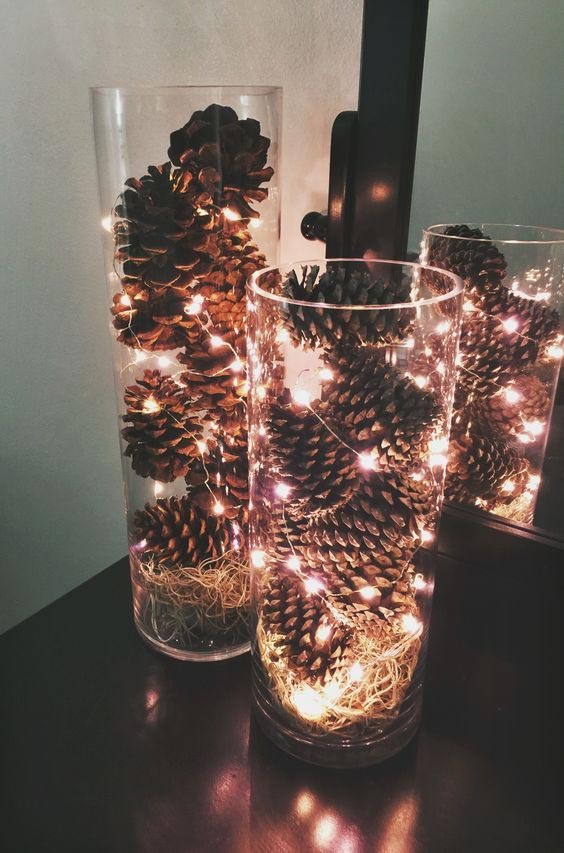 Again, easy peasy and fun Mason jars, glass vases or empty see-though flowerpots may serve you as the perfect vessel for our next decoration. Fill them with miscellaneous treasures of the forest, like cones and moss, and complement with the wireless fairy lights! The effort is practically none, but he WOW effect guaranteed!
Hot Chocolate Bar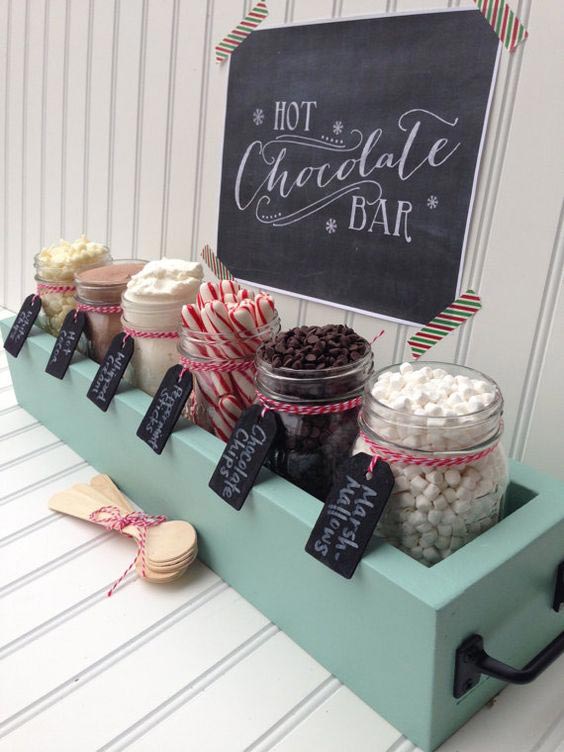 Does anyone have a sweet tooth? It is a proposition for all the gourmands out there! Now, next to Christmas, we are also in the hot chocolate season so setting up a yummy Hot Chocolate Bar is a fun activity for the whole family to enjoy. What can you put in your chocolate to make this delicious beverage even more divine? Caramel, whipped cream, mini marshmallows, sugar canes, chocolate chips, various syrups – the list may go on and on. Make sure that you create a special hot chocolate adult section filled with some fancy spirits and liqueurs – in winter any way to keep yourself warm is good 😉
Minimalistic Baubles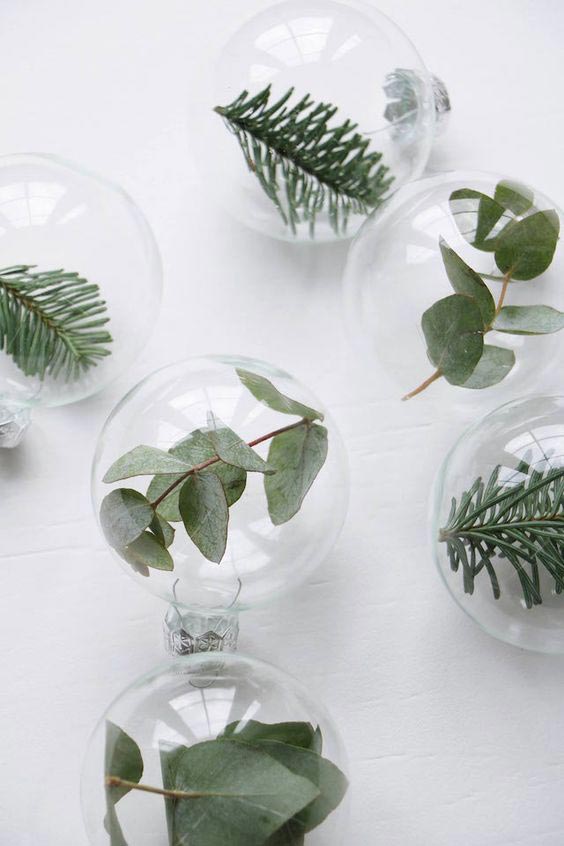 Although most people are used to heavily ornamental Christmas tree decorations, perhaps this year is the time to go with something rather more… transparent. Clear glass baubles can be easily purchased, and they constitute a marvelous foundation for some Scandinavian-styled decorations. Our suggestion is to fill them with various twigs, coniferous and deciduous alike, to introduce a fresh yet elegant vibe into the Christmas spirit.
Farmhouse Christmas Hanger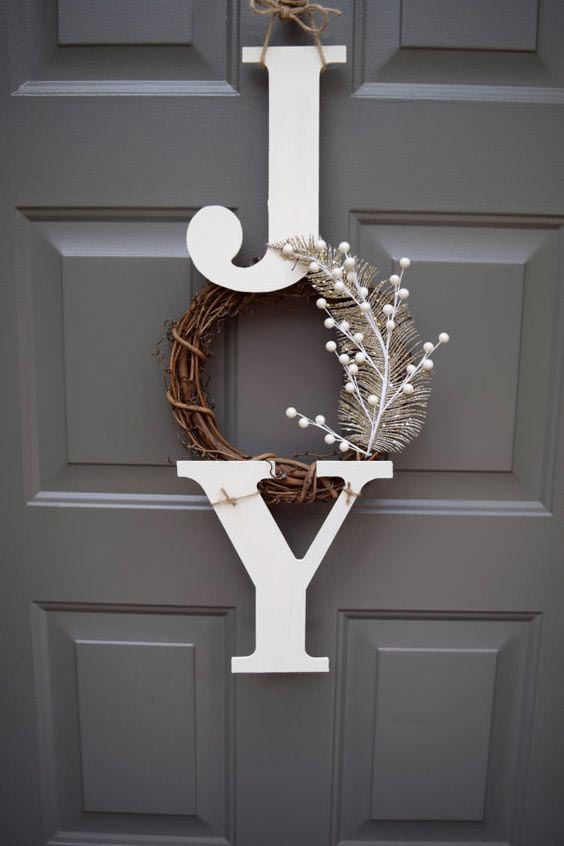 Farmhouse is one of the most popular decorating styles most likely due to the fact that it bases on the atavistic vision of a cozy home. Natural materials, simple forms and an obligatory personal touch are probably the tree most crucial elements of the trend, which is both old and new in a way. A wicker Christmas hanger with your initials carved in wood is a nice and welcoming accent to your front door, very much in a Farmhouse vibe.
Mistletoe Candlestick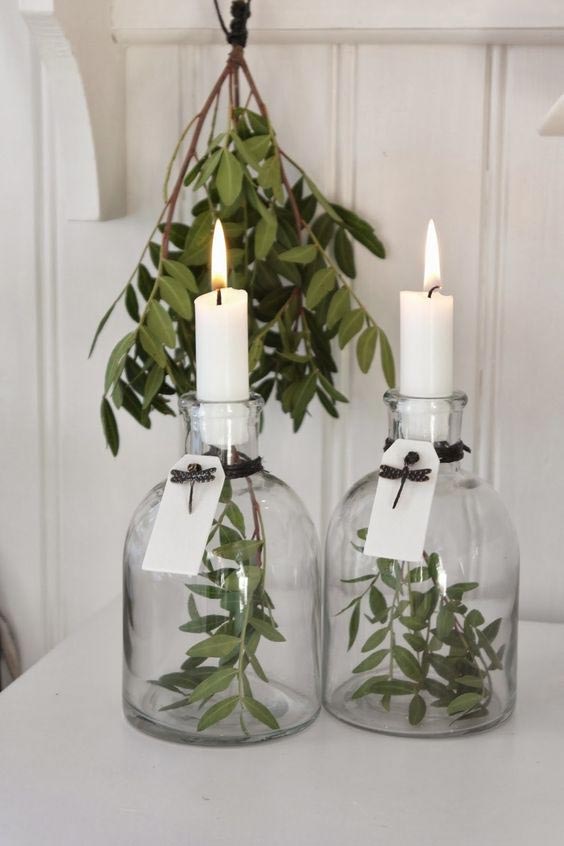 Nothing emphasizes the Christmas atmosphere as lights, and there is no better light that the natural one! Candlelight makes us feel warm, snug and serene, especially when it's dark, cold and gloomy outside so don't limit yourself in the candle department. To expose them in an exceptional way, think of some fancy candleholders, like these glass ones with the mistletoe inside.
A Welcoming Gift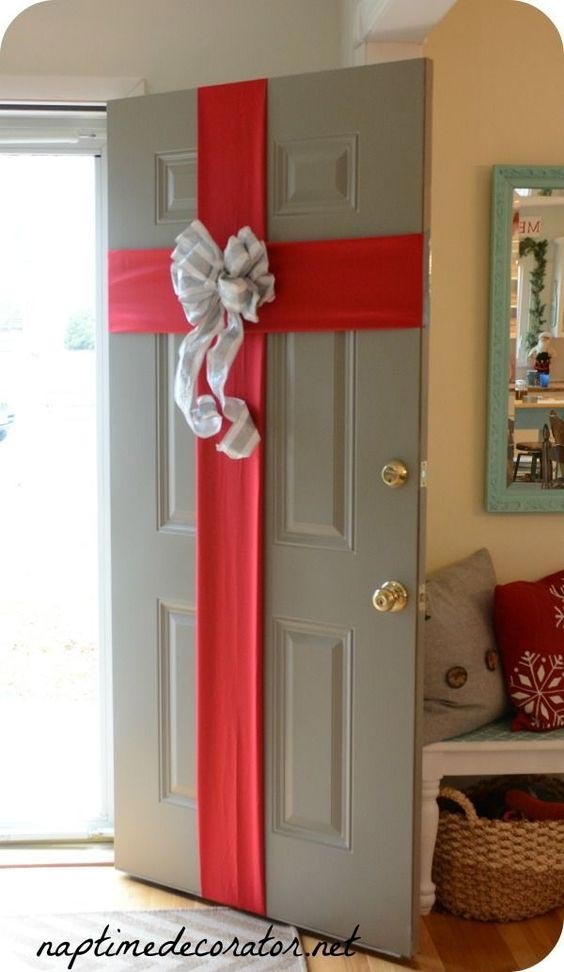 Bored of all sorts of Christmas hangers but still wanting a surprising door ornament? Transform your front door into a decoration and make a wonderful present to all your guests with this funny and creative trick! All you need is some fabric and an impressive DIY ribbon, which you can make during one afternoon spent at home.
Greenery Hanger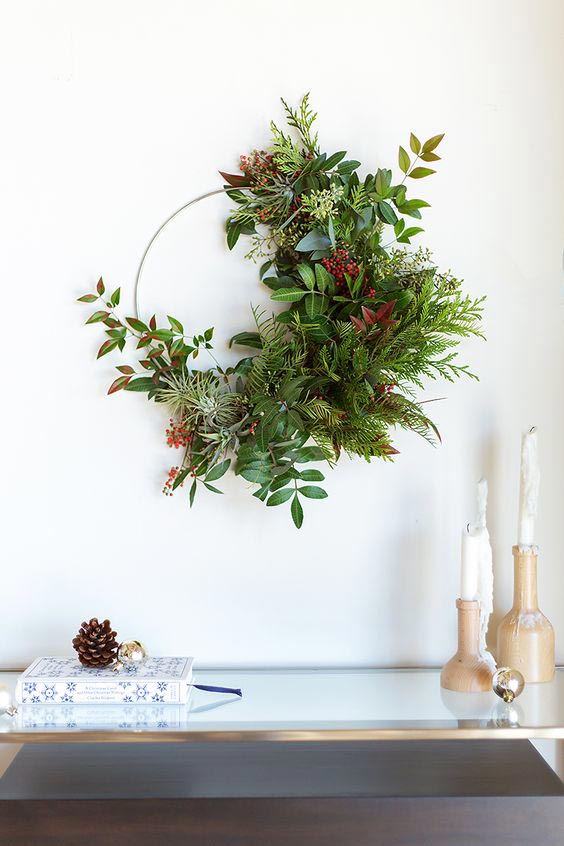 Another trendy idea for a Christmas hanger, ideal to say goodbye to the color of this year – greenery. Attach fresh or artificial twigs and leaves to a rim and place it on the wall in your living room. To stress the festive character, you may use plants typical of the season, like holly or mistletoe.
Alternative Christmas Tree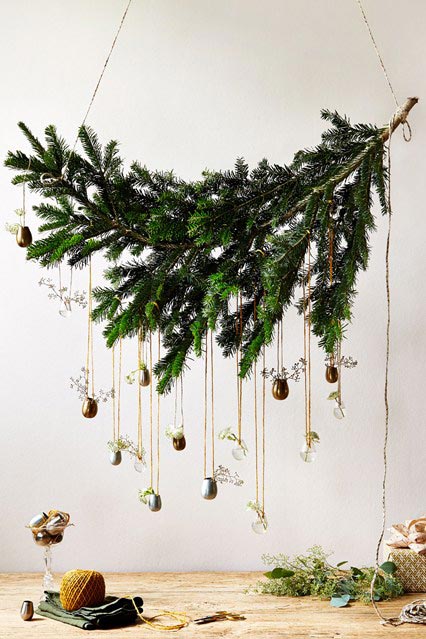 You love the smell of fresh fir but don't have enough space for the entire tree? Or, maybe you're simply a fan of minimalistic solutions? We present you the alternative for a Christmas tree. Just one lush branch, ready to be adorned according to your liking.
For more inspirations, take a peek at Doris Leslie Blau website – we are always at your disposal. And if by any chance you are visiting the capital, step into The Washington Design Center, 1099 14th Street N.W. Washington, D.C. 20005, to see our showroom. You can also give us a call at 202-808-9361.