New year, new me – perhaps for many of you it is also time for a new apartment. If you've never arranged a space before, the challenge may seem quite tough. But worry not – realizing the hardships of new beginnings and considering the latest trends, we've prepared a general guide on what to look for when decorating your first abode in 2019! May you all have a Chic and Happy New Year!
Start with a Wall Paint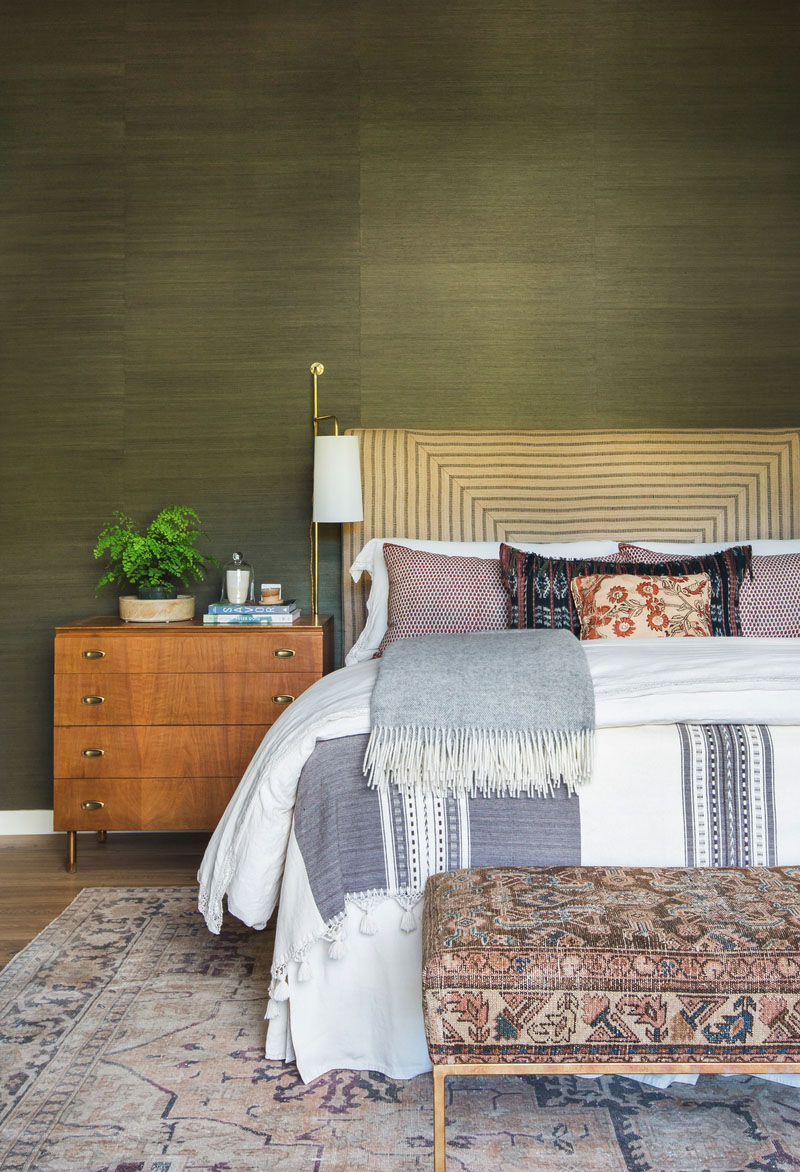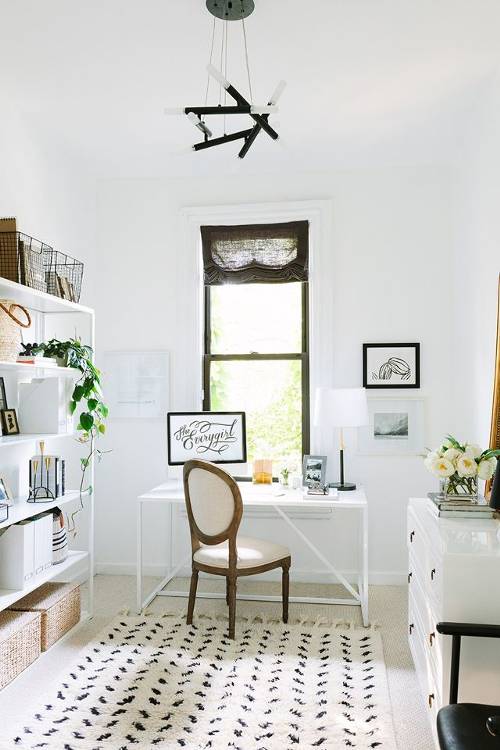 Over the past two years, colorful walls have not ceased to be fashionable. In 2019, the top colors are dimmed blue (Blueprint) and greens (Pewter Green, Night Watch). If you see yourself in an eclectic, artistic interior, give a chance to the latest Pantone shade, Living Coral. Certainly, it all depends on the style in which you will arrange – if you do not have anything specific in your head, put on broken white that will suit every décor.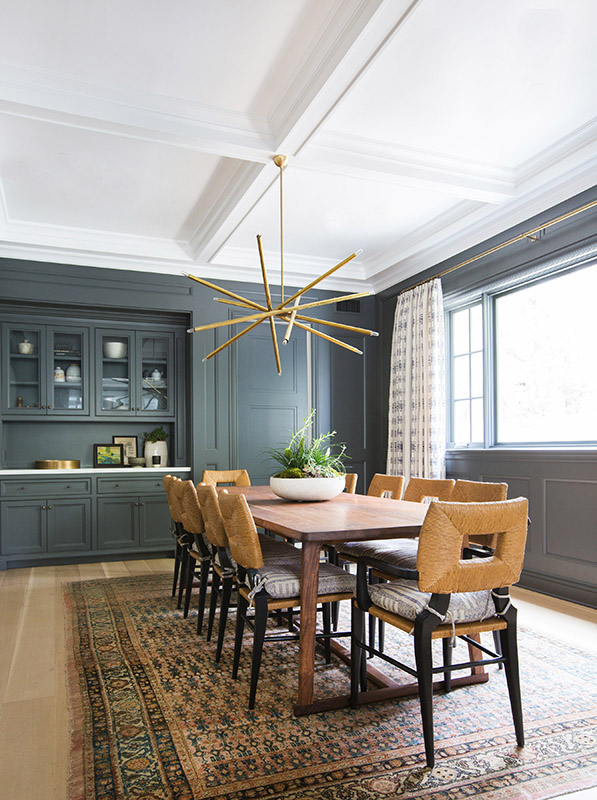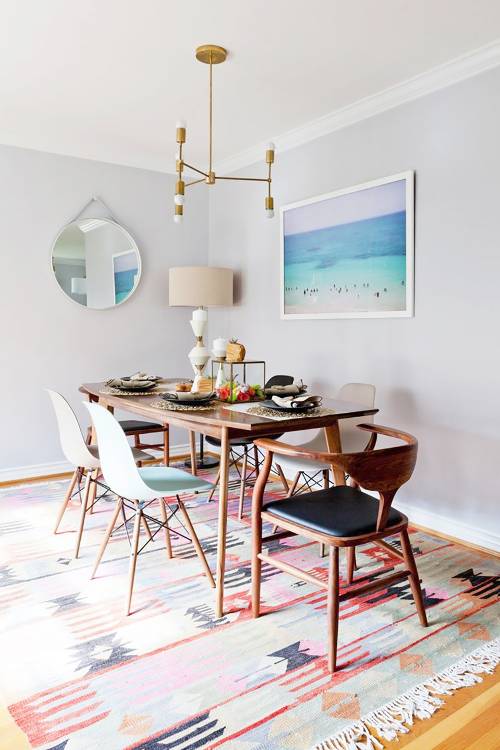 Invest in a Sofa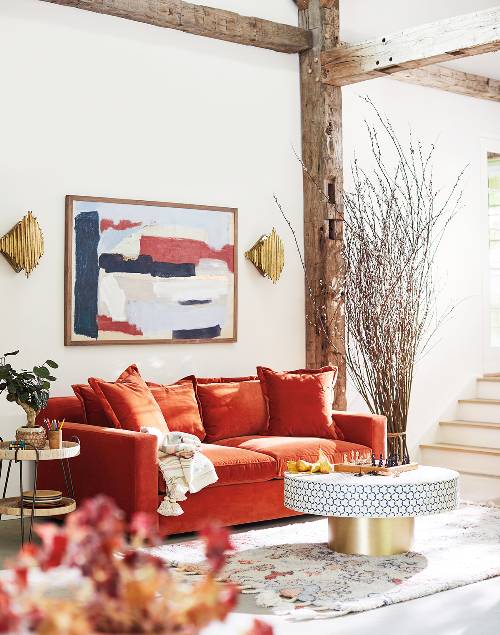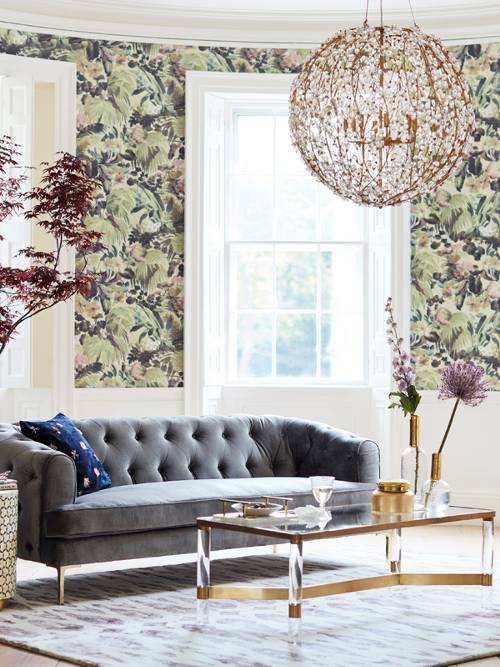 Sofa is the centerpiece of any living room – it must be comfortable and set the tone of the interior. If you want to play safe, pick the earth palette – brown, gray, beige or white. Recently, however (as in the case of wall paints), designers tend to decide on a strong color. Last year, we observed velvet sofas trending in the shades of bottled green, clay or pink, as well as sofas with streamlined shapes. Nonetheless, here we recommend sticking to the classics – a good quality sofa in a neutral hue is an investment for years.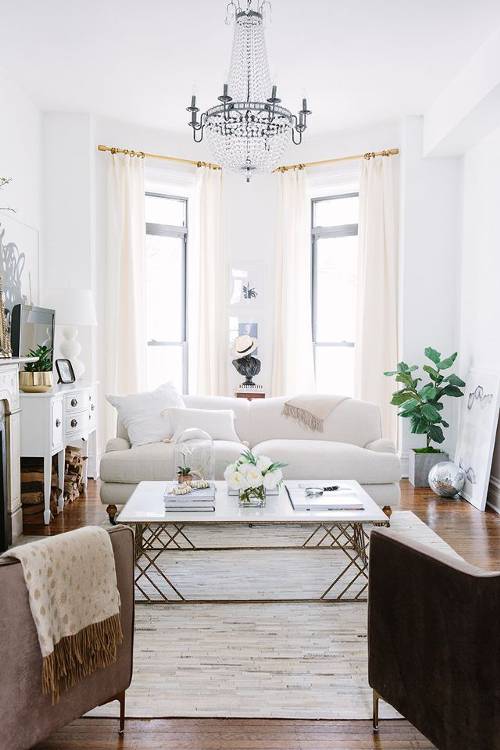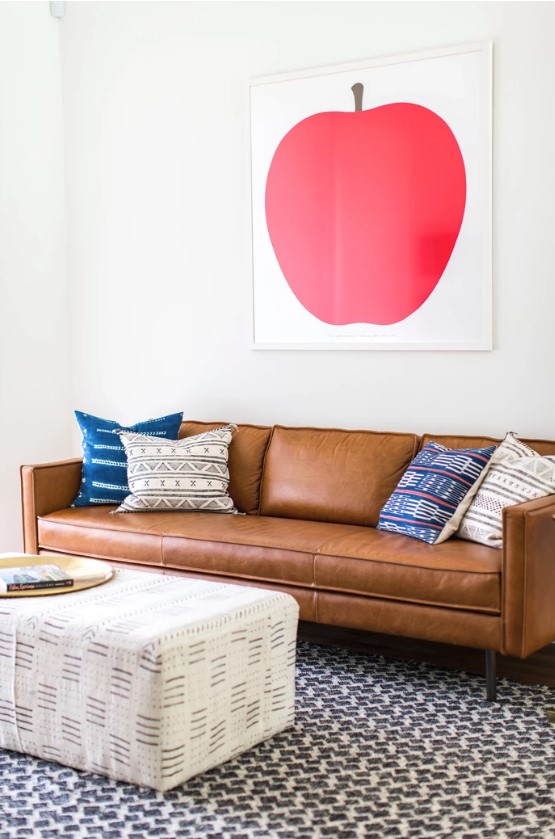 Lay a Rug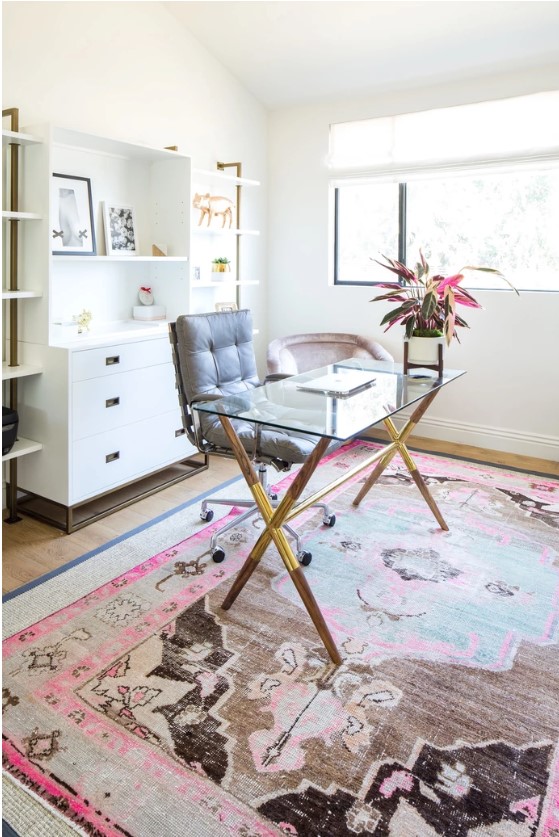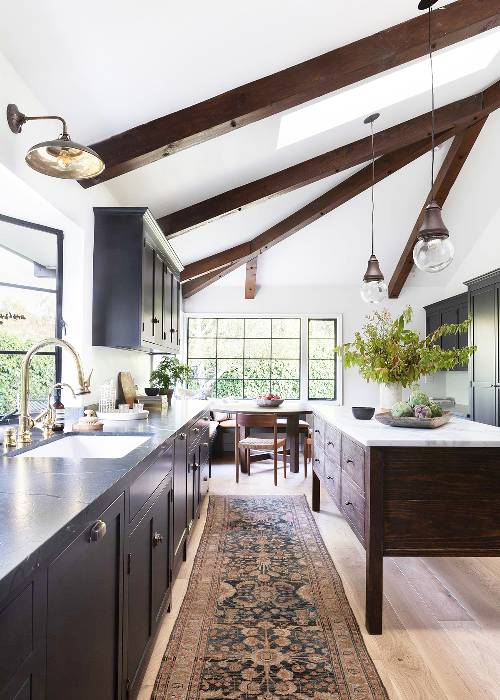 The right floor covering can completely reinvent a room. If at this stage your interior is still subdued, an intriguing carpet can help the whole acquire some character. Oriental rugs (lightly abrashed) in strong colors or patterned Turkish kilims are great options for simple interiors in which you have space to display something special. Vintage carpets look perfect in Boho and Farmhouse styles. However, if you intend to stick to the minimalistic elegance, a Beni Ourain Moroccan rug should be your choice.
Editor's picks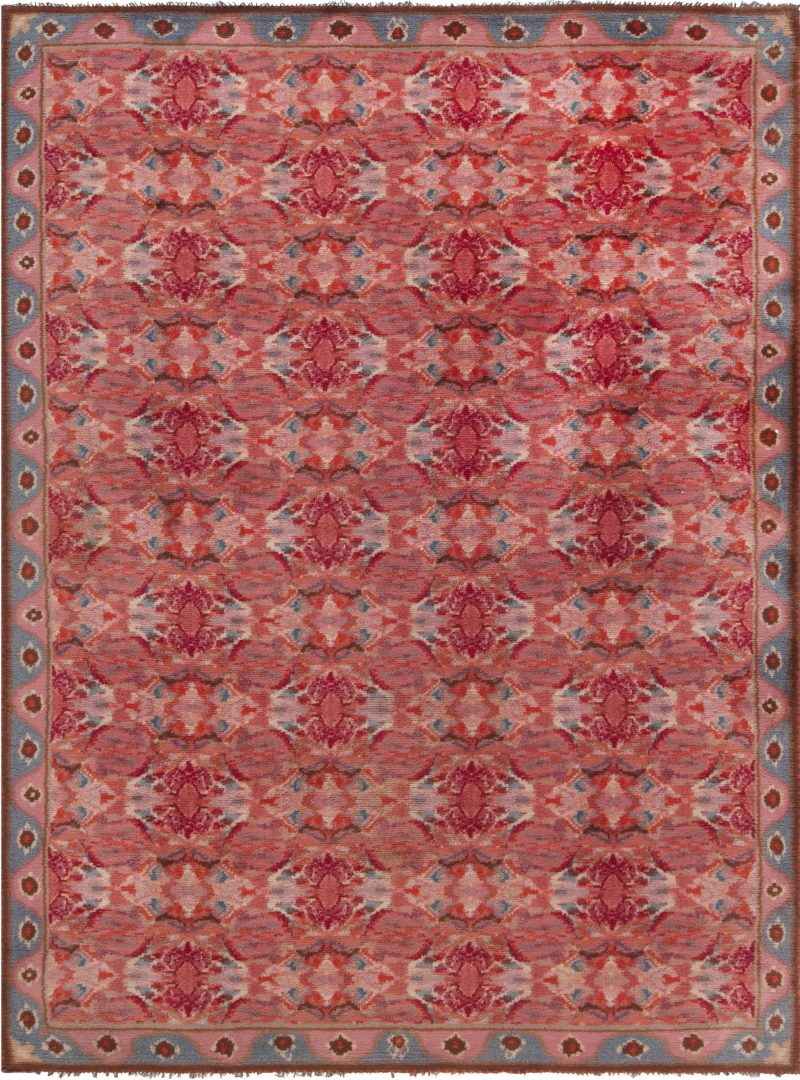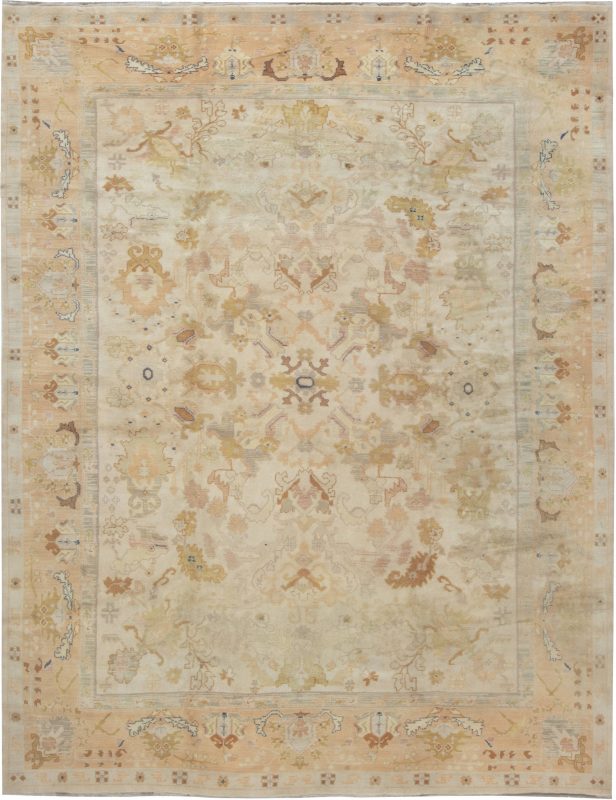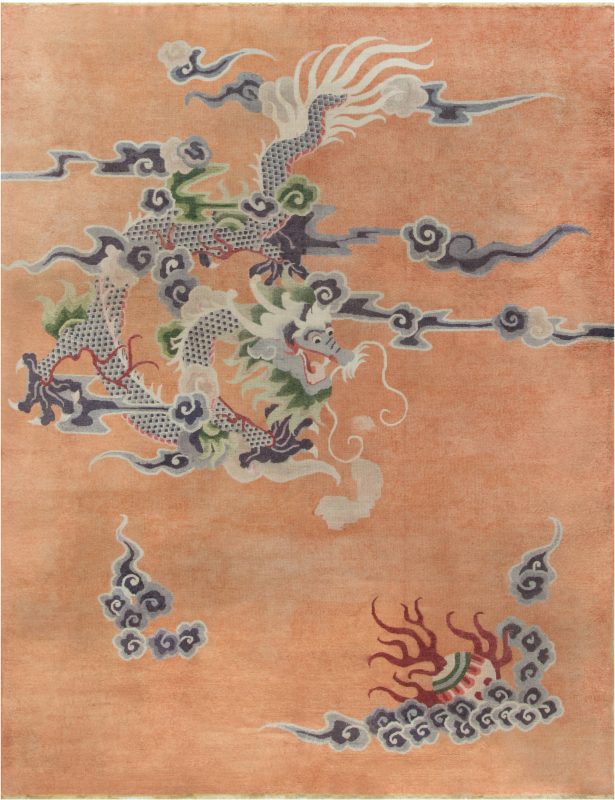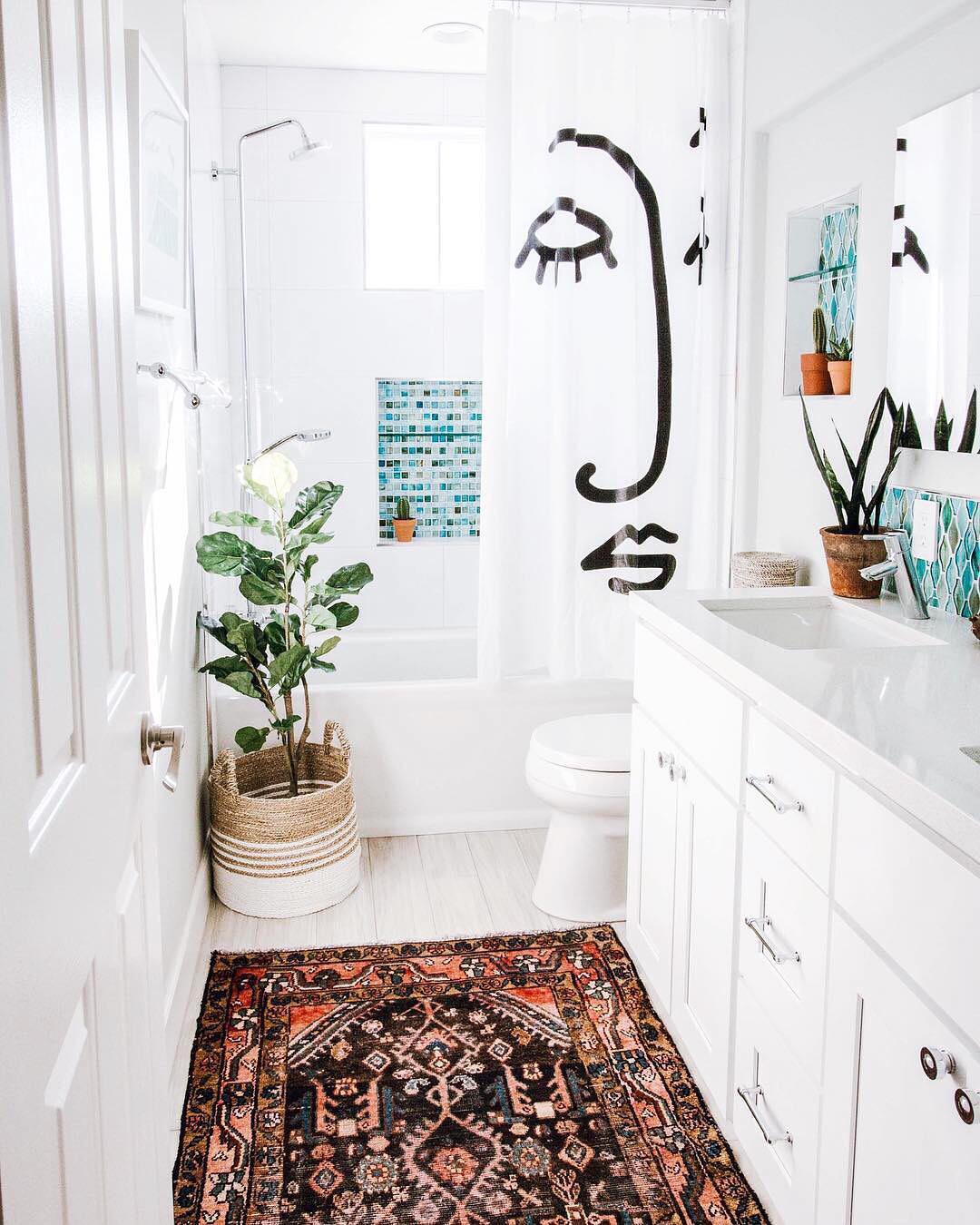 Pick the Lighting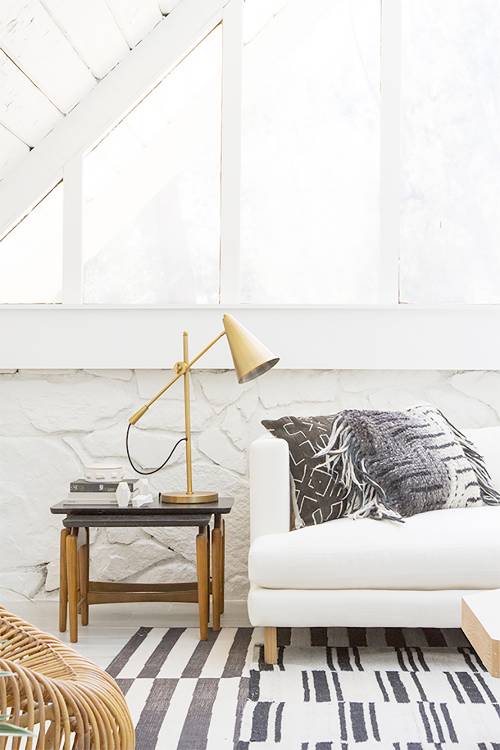 Lighting is an extremely important element that builds the atmosphere and facilitates everyday functioning. The type and temperature of light must be adapted to a specific room (e.g. warm yellow light in the bedroom and more intense, white in the bathroom), and the material used for the lamp itself must match the rest of the furniture.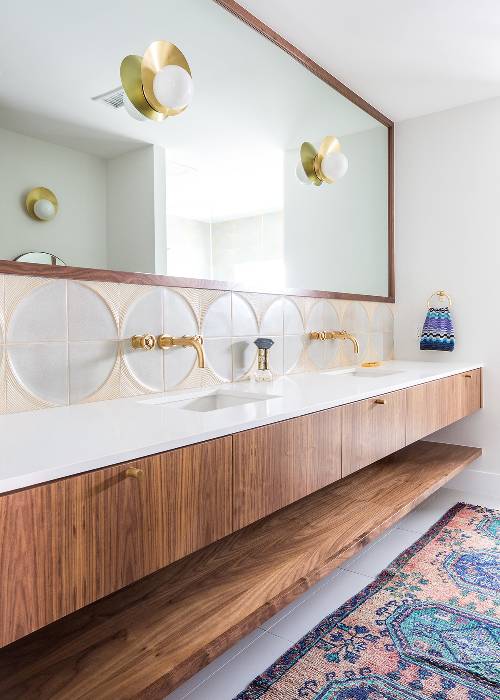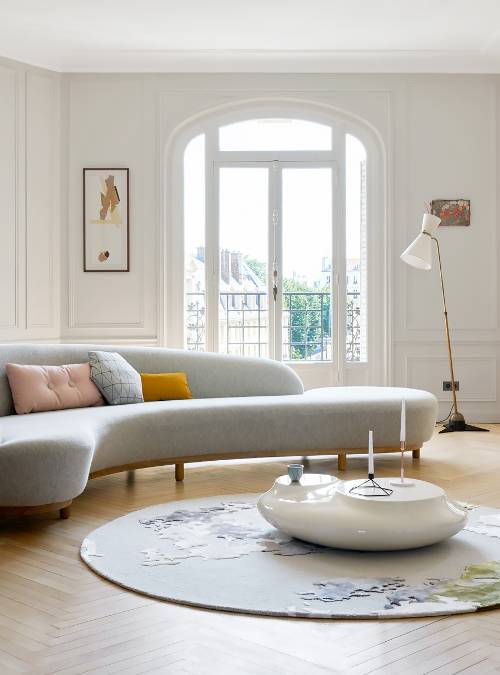 Pay attention to color – if the accessories in your interior are colored gold, do not choose lighting in copper (and vice versa). The range of possibilities is huge – industrial Edison style bulbs, minimalistic Scandinavian (PH type), ornamental Hollywood regency lamps or maybe simply a rice paper lantern? It is theest, the simplest and according to designers, the most fashionable one in 2019! 😉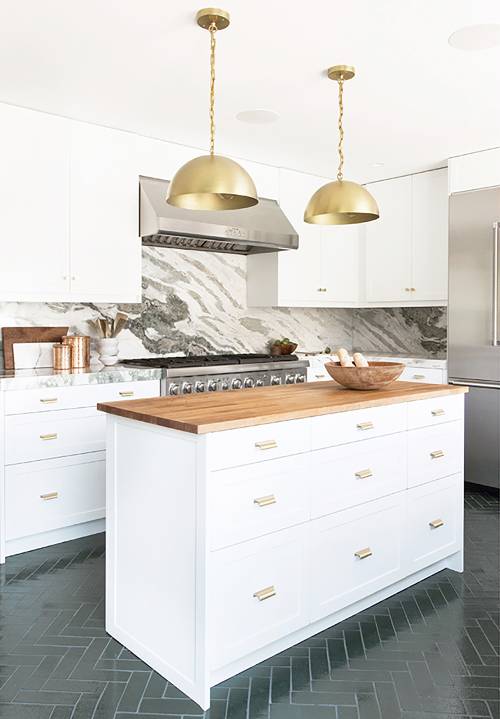 Chose the Floor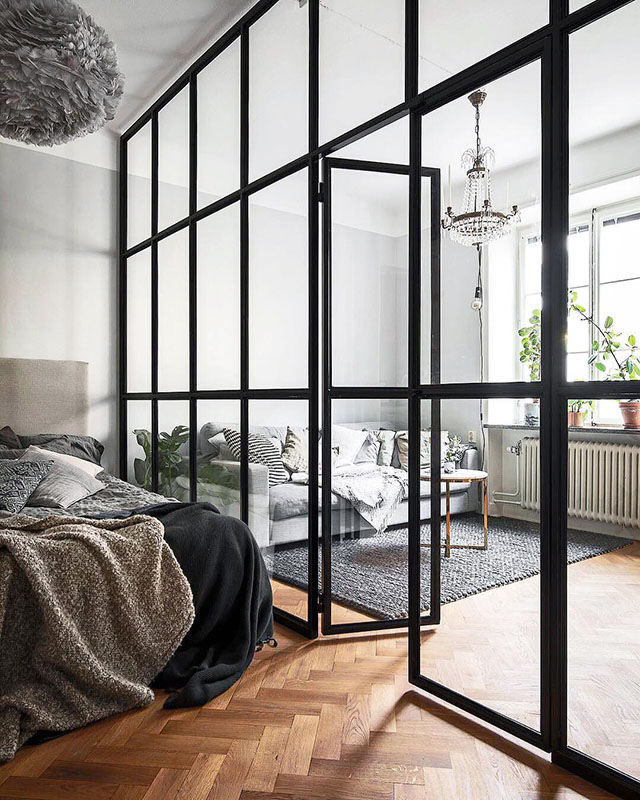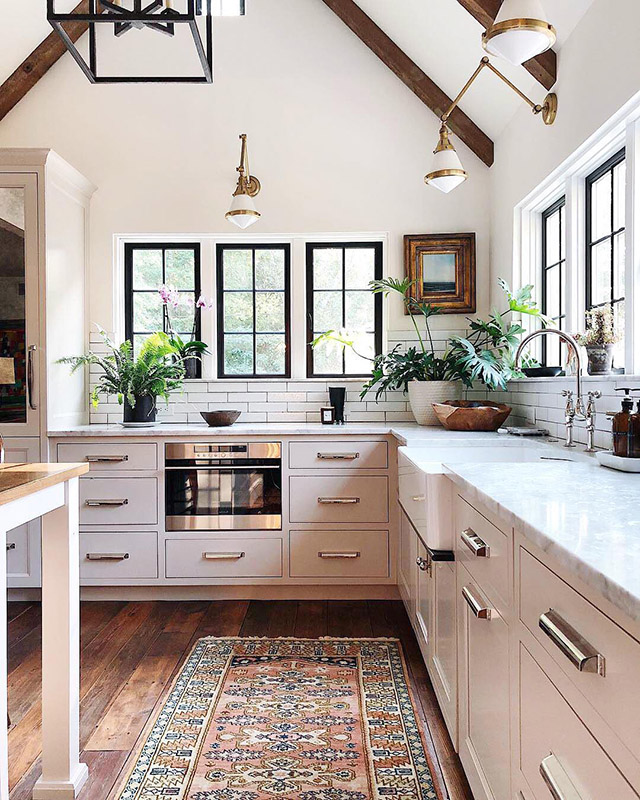 Another important decision – the floor. To take it right, answer yourself how you want to feel at home? Fans of Hygge or Farmhouse vibes will surely appreciate solid wood floors. Those who prefer minimalistic interiors and do not want to bother with conservation of wood, should go for decorative concrete – in the matt version it will resemble marble.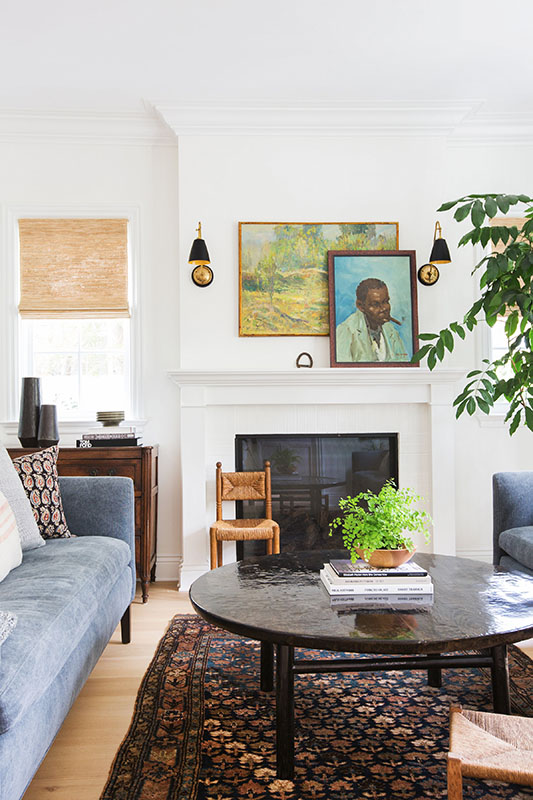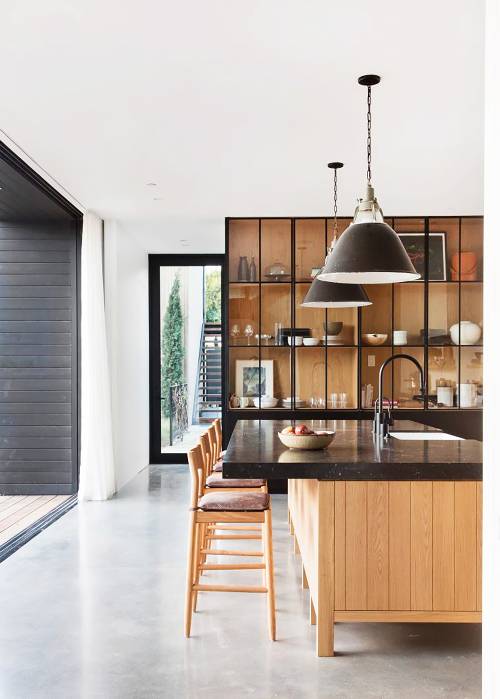 Of course, we also have options for lovers of recent trends – Italian terrazzo or decorative tiles (hex tiles, Moroccan, geometric) will work great on small surfaces (e.g. hallway, bathroom) adding your apartment that special something!
Personalize with Art, Textiles and Souvenirs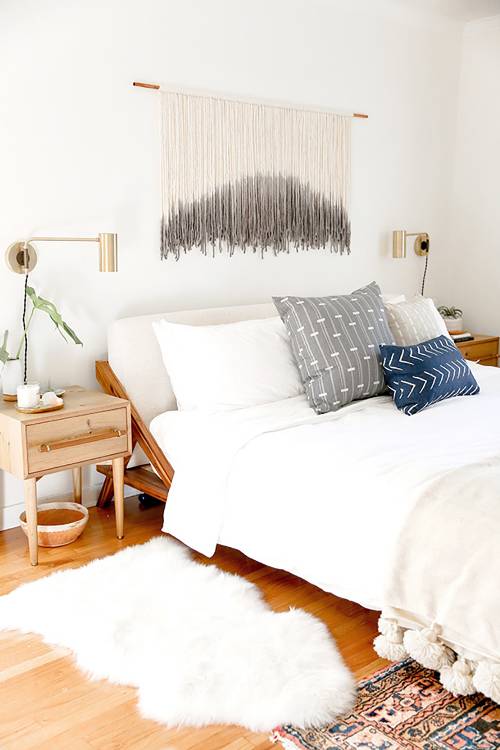 Finally, the personal touch. Accessories bring a great deal of soul to every space and show most precisely who is the person living in the house. On a regular day, nothing brings smile to the face quicker than a glance at a favorite painting, photo of a friend or wooden statuette brought back from Africa that reminds of the dream holiday.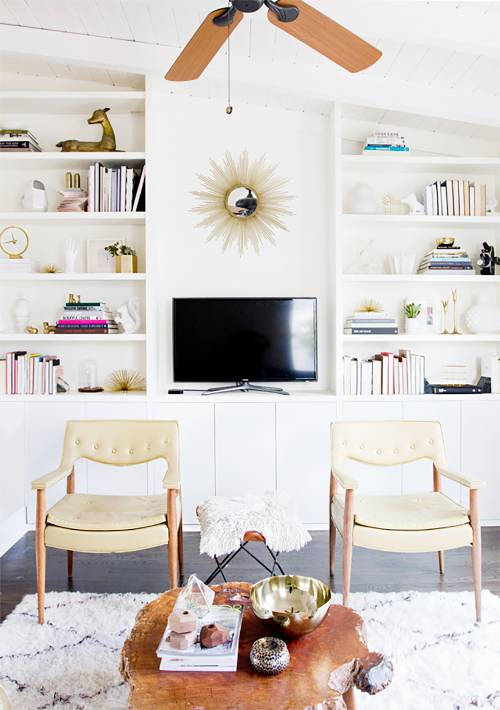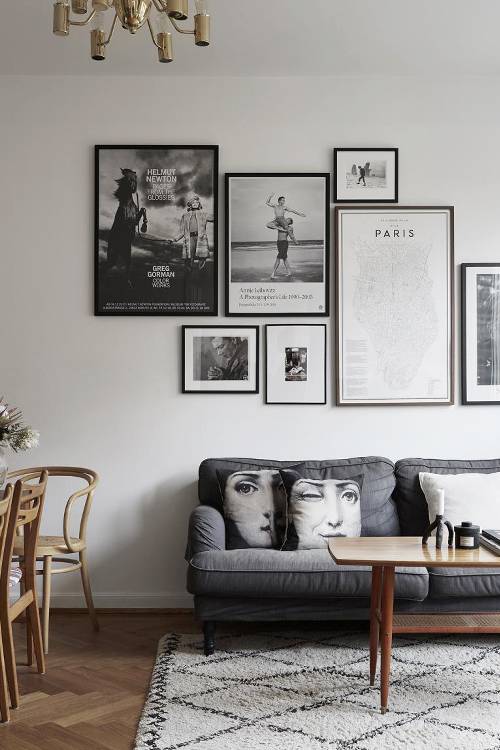 With textiles and accessories you may go wild even in a fresh and still not fully furnished interior because if your vision changes, they may be easily replaced. When it comes to art, it is better to invest in timeless quality pieces, just like with rugs.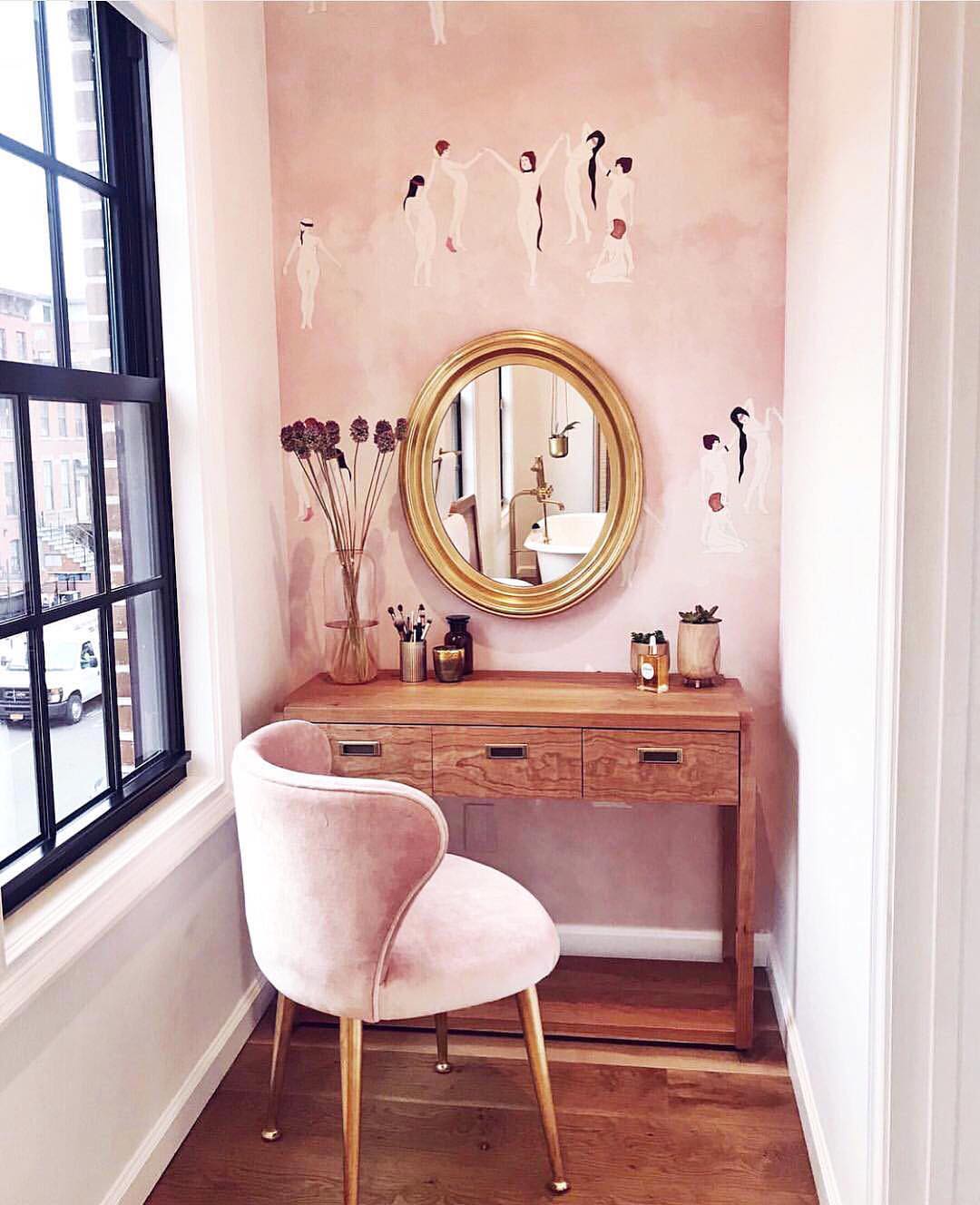 Doris Leslie Blau can help YOU FIND THE RIGHT PERSIAN CARPET OR ORIENTAL RUG. WE HAVE A LARGE SHOWROOM IN NEW YORK CITY PLUS ONLINE CATALOGS AND SUPPLEMENTARY INFORMATION. FOR HELP CHOOSING A PRODUCT FOR YOUR NEEDS, CONTACT US ONLINE OR CALL 212-586-5511.