Despite undisputable charms of other seasons, summer is still the time when the most weddings take place – mostly because the weather allows to make your vows and receive your guests outdoors. Every year, designers, trend-makers, wedding planners and, obviously – husbands and wives to be – try to outdo themselves in coming up with the most creative ideas to make this important day a feast not only for souls and hearts but also eyes. At this point of summer 2019, the Internet is already full of awe-inspiring images showing new concept for a dream wedding. We have gathered six that will make you "feel the love tonight" at first glance.
Blend in with Nature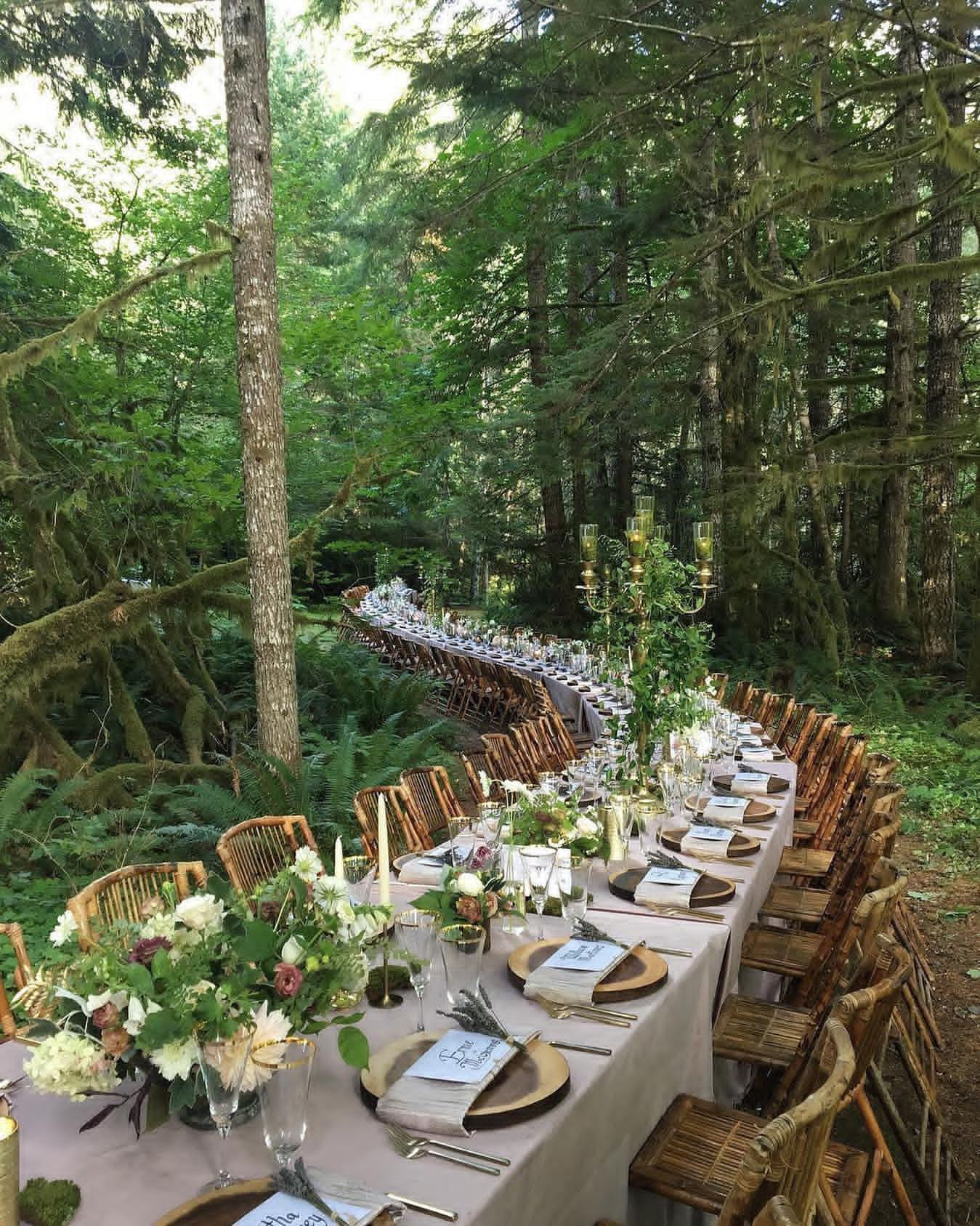 Designed and planned by @wonderstruckeventdesign, the outdoor wedding party was thrown in the forest of Mount Rainier National Park, and quickly conquered social media. The table stretching endlessly along the forest looks like from a fairy tale and delights with natural decorations. We suspect mosquitoes and other insects might have been a nuisance, but there is no doubt the décor itself made up for the inconvenience.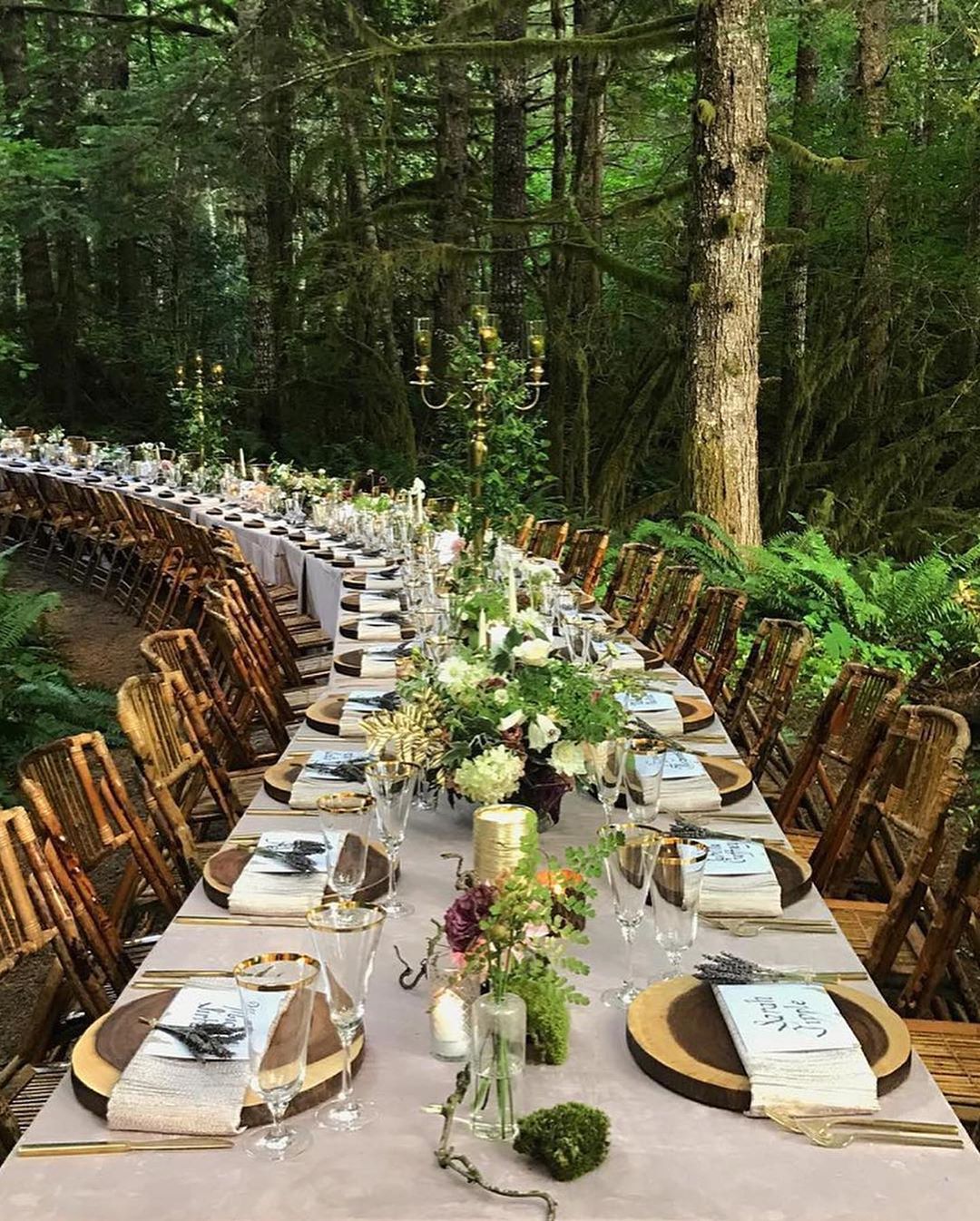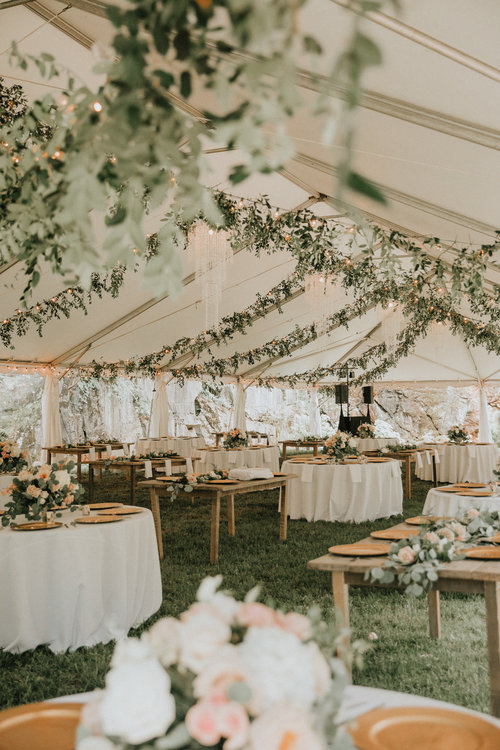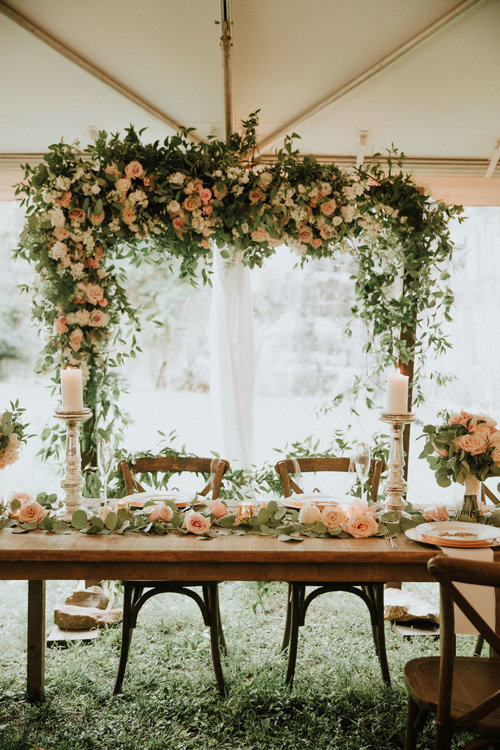 Lights On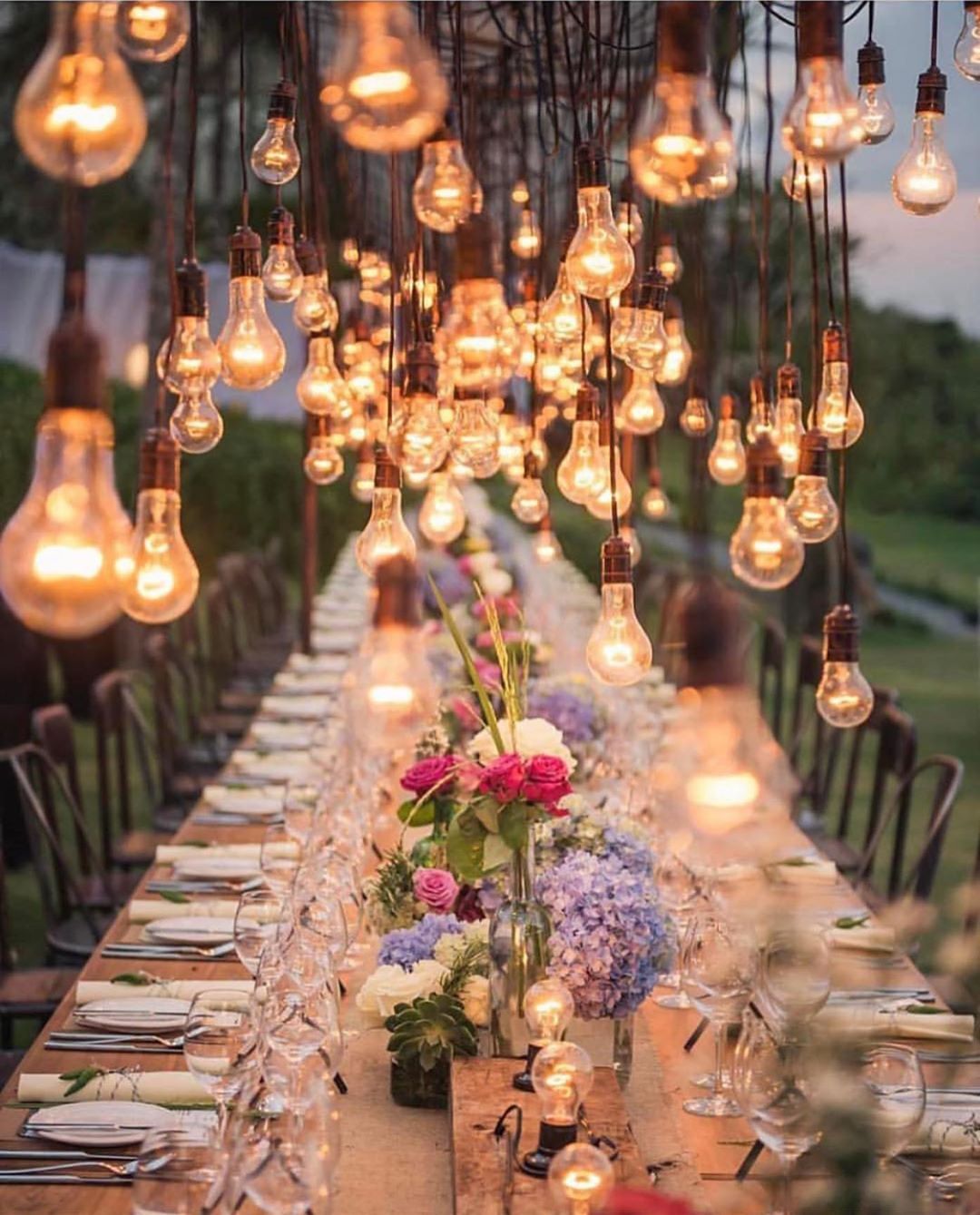 Here is a beautiful wedding organized in Tuscany, Italy, by @palomacruzeventos. A curtain made of hundreds of lights creates a magnificent canopy, illuminating a cloudy day with its glow. The chain of candles put over a living runner made of twigs and branches stretches from the top to the ground, enchanting with effortless elegance and ingeniousness. The lights are probably the most effective (and at the same time affordable) way to create a romantic ambience.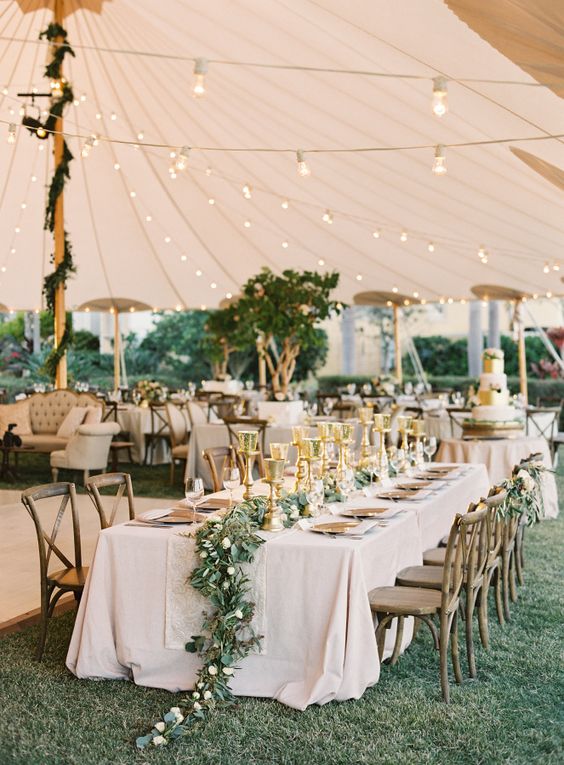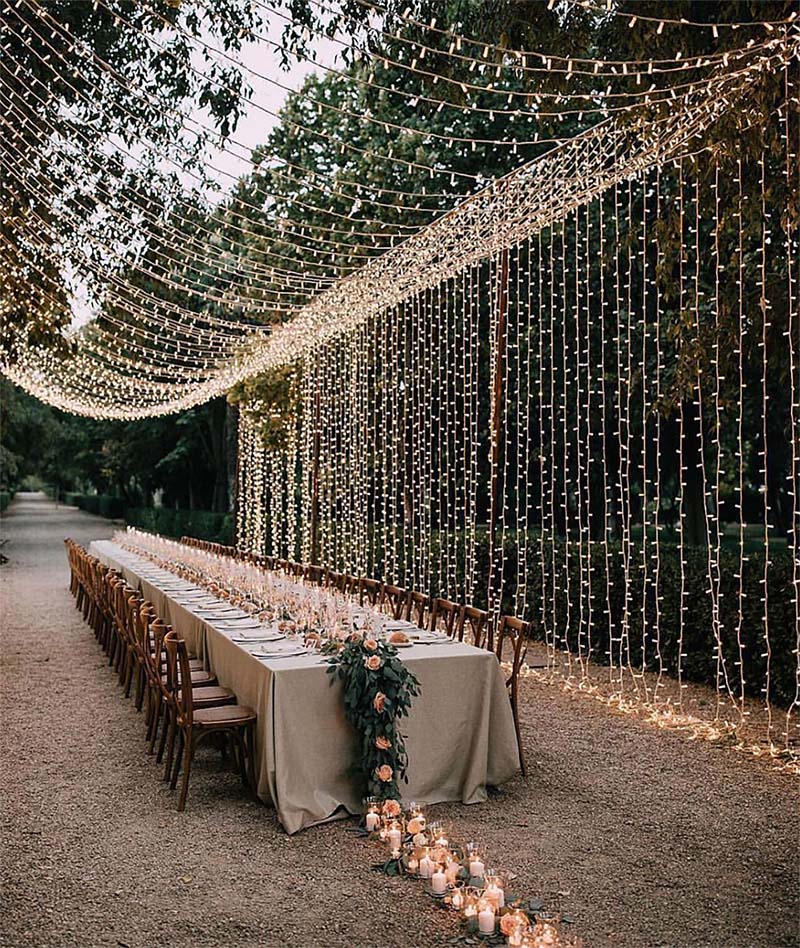 Rug Up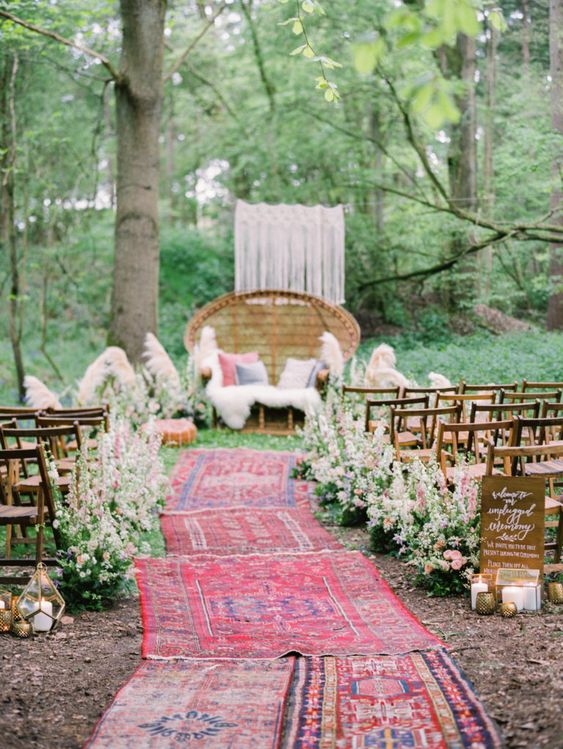 Our list could not lack oriental rugs, which can be a great decoration of both a nature-themed wedding reception and a wedding ceremony itself. Saying 'yes' outdoors with a carpet underfoot is a combination of nature, home comfort, and, at the same time, exquisite design – colorful, patterned oriental rugs beautifully match wedding decorations and introduce a royal touch.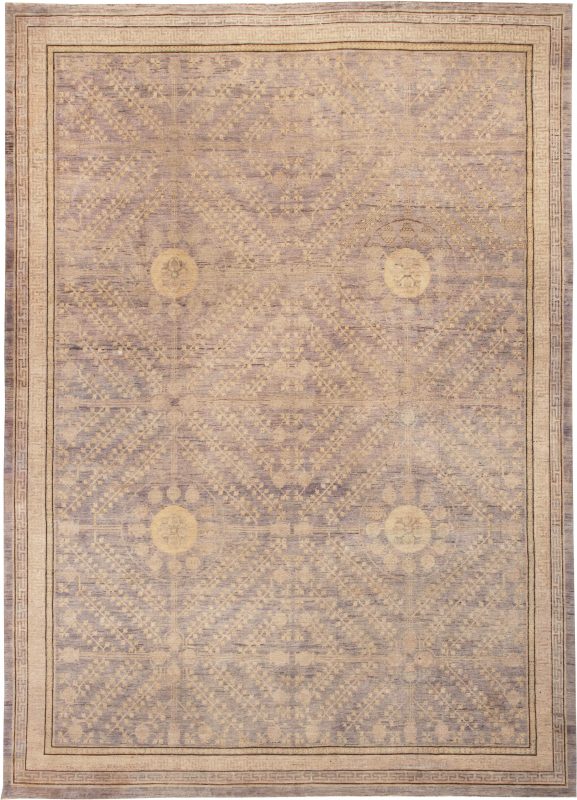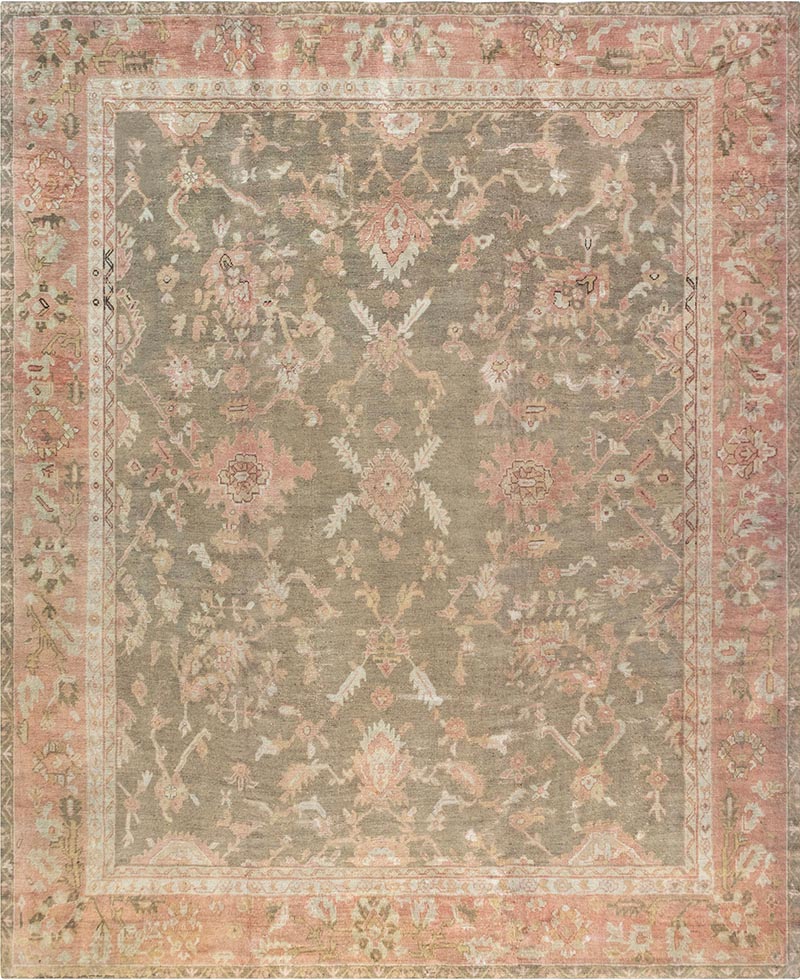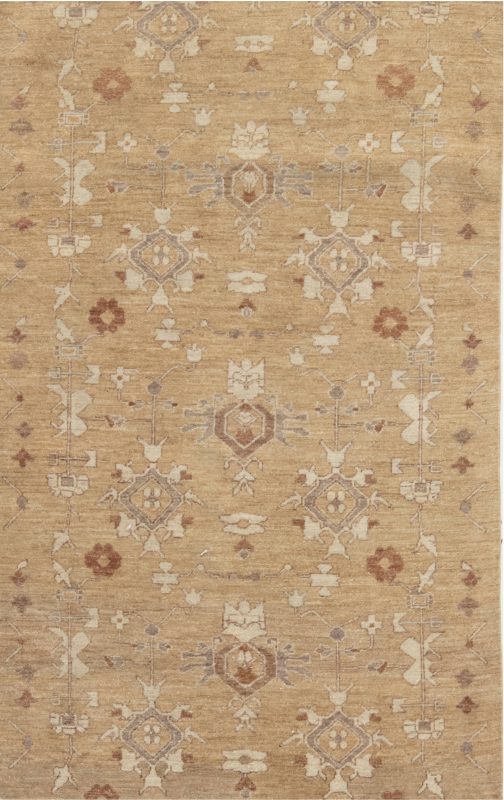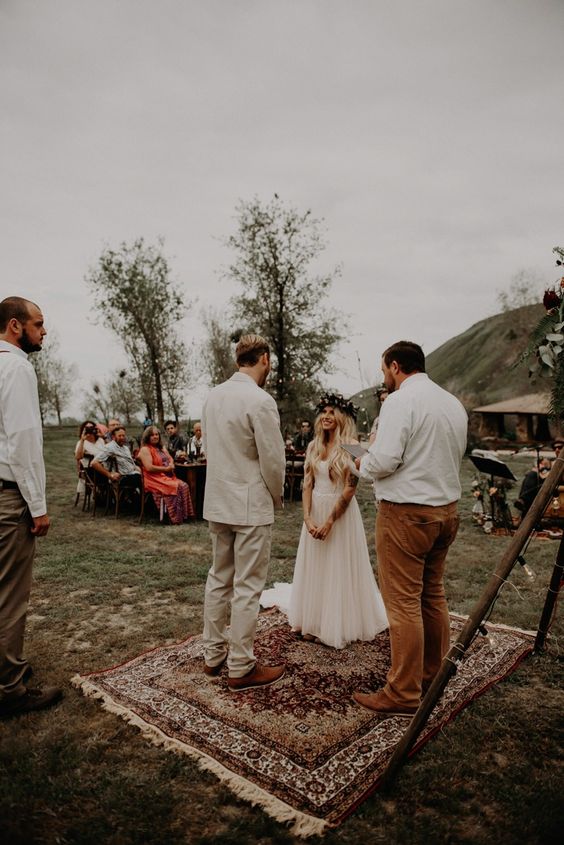 Crystal Chandelier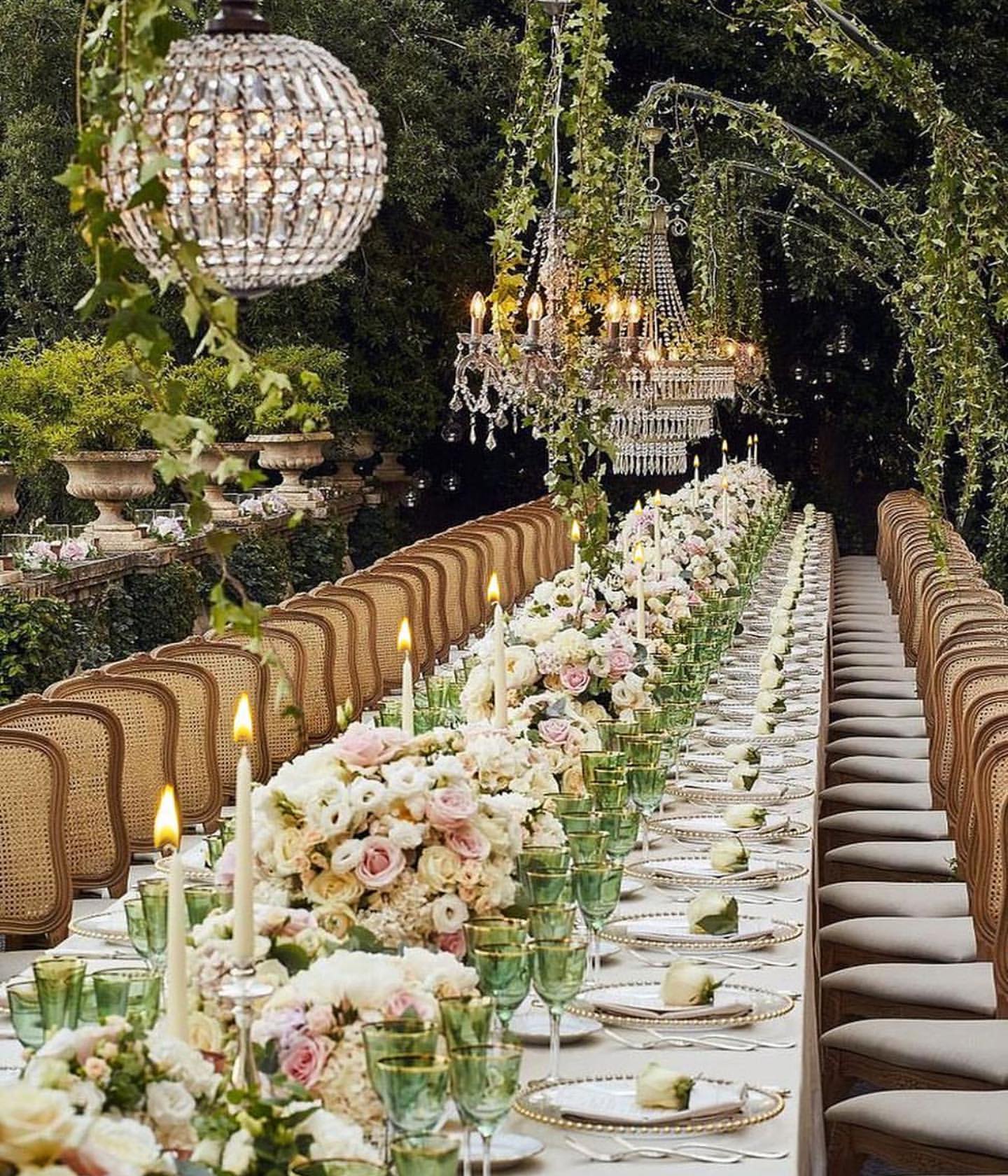 Regardless of whether the wedding takes place in nature or in a barn (barn wedding), a crystal chandelier helps to break rustic aesthetics in an interesting way and adds chic in all circumstances. Suspended on a tree branch, it will make the impression of a forest palace – a great and simple trick to add a bit of glam to the natural look.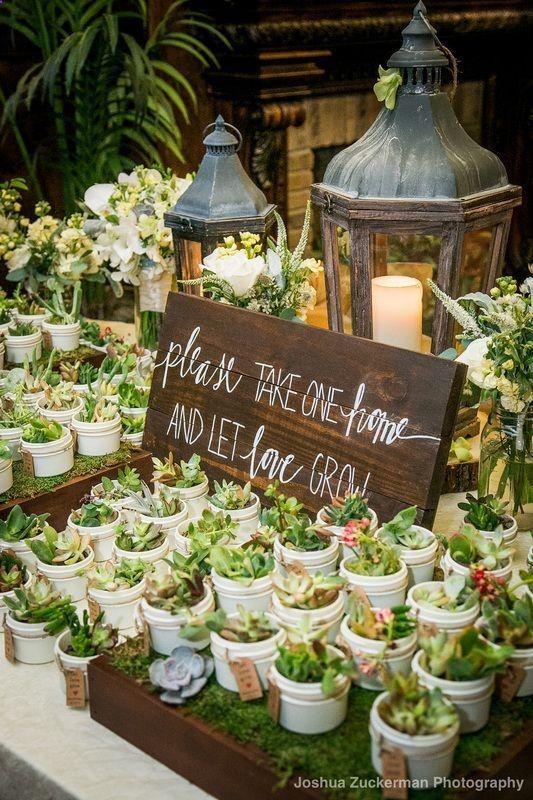 Green Confetti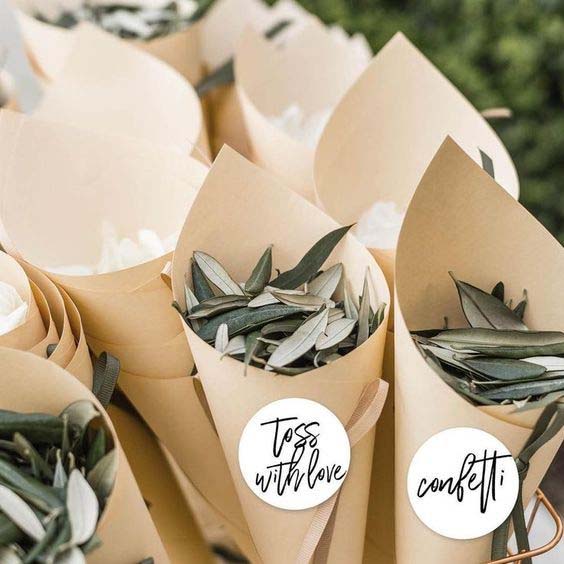 Eco trends are currently the most popular in the world of design, which also applies to weddings. Instead of artificial, plastic confetti, green leaves thrown in the air are an ideal option for nature lovers. Stylish, affordable, in the spirit of zero waste and – what more could you want?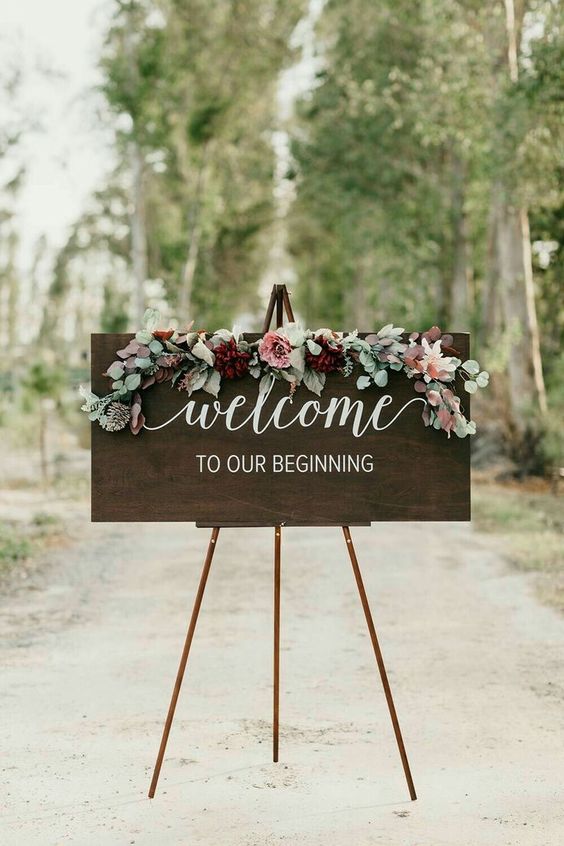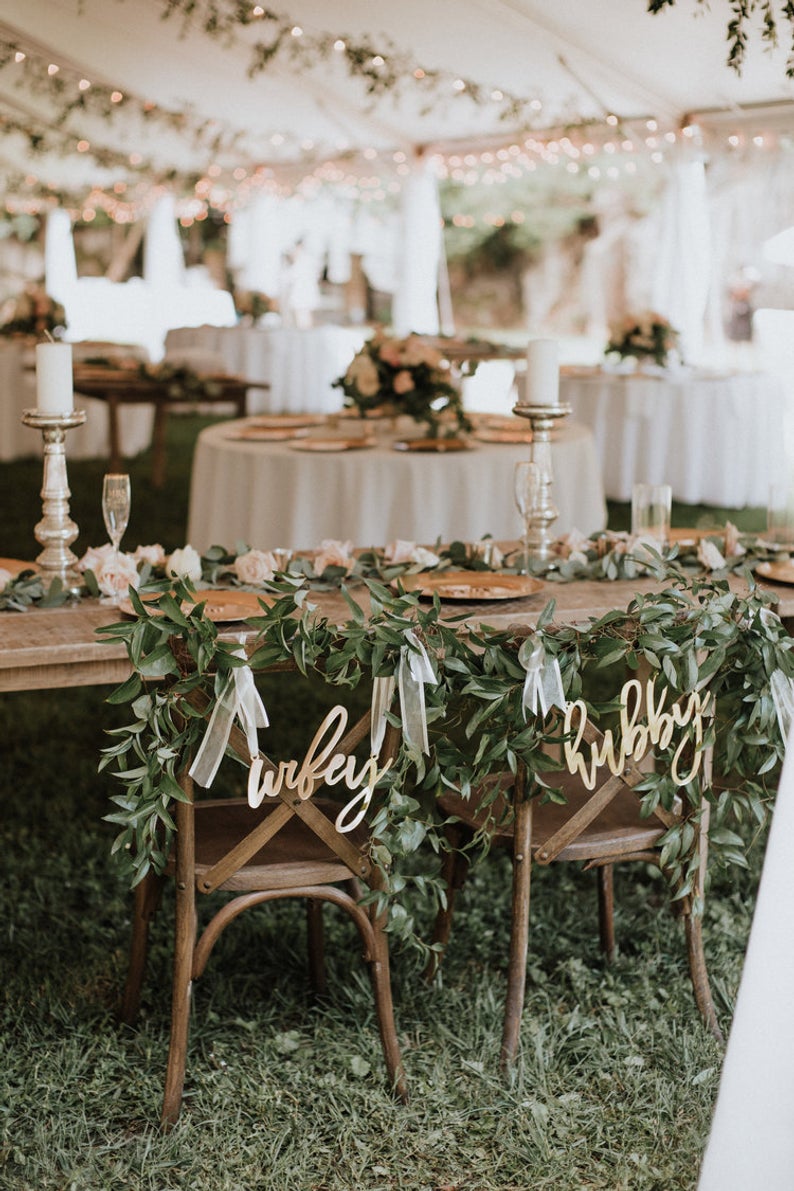 heatherpoppie
Orangery Wedding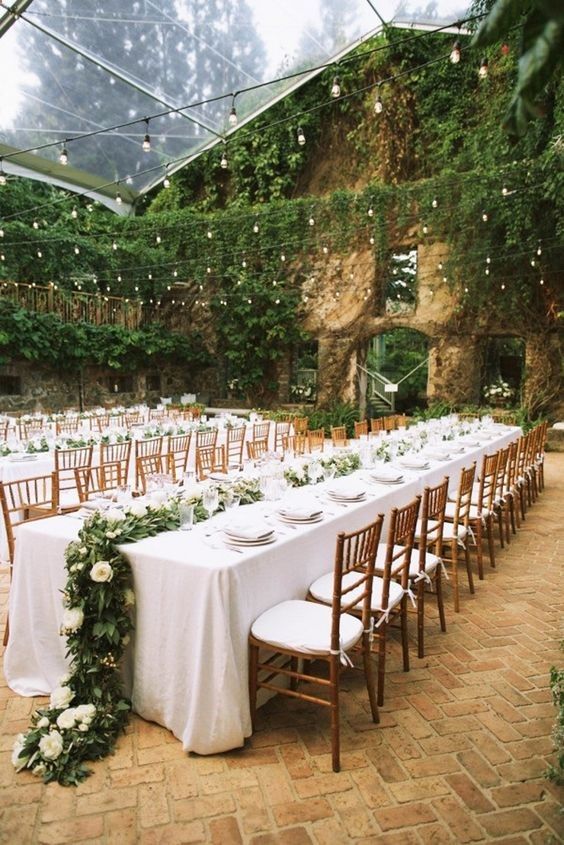 An orangery, filled with green ornaments and a living runner, is a sure way to make your guests go 'wow.' The natural surroundings are already so effective that any decorations apart from the white tablecloth and chains of lamps are basically unnecessary. Moreover, a roof, although see-through, provides excellent protection from rain and allows one to organize a wedding surrounded by nature without worrying about the weather. 10/10.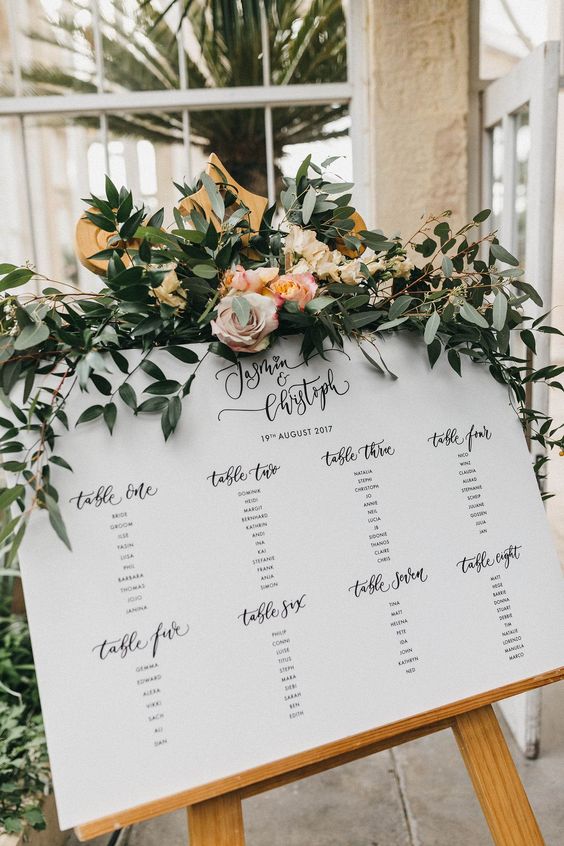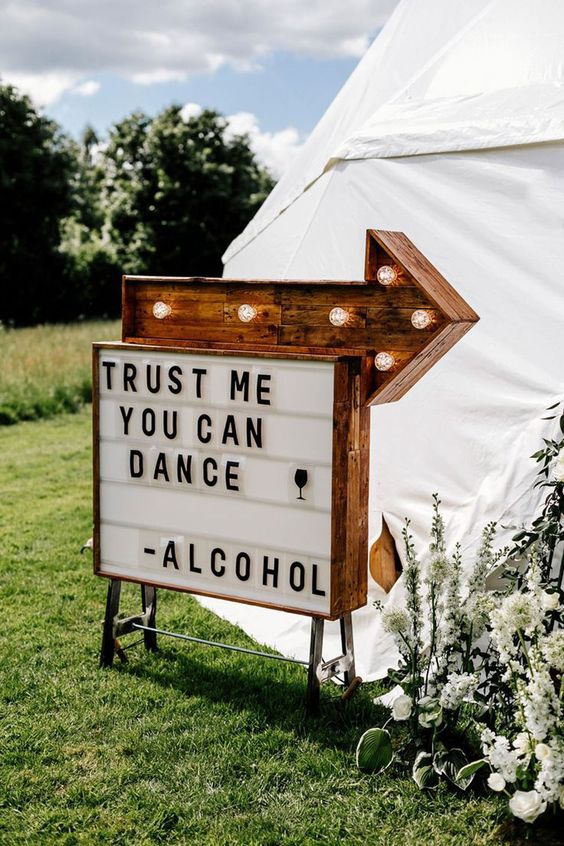 hitched.co.uk
DORIS LESLIE BLAU CAN HELP YOU FIND THE RIGHT PERSIAN CARPET OR ORIENTAL RUG. WE HAVE A LARGE SHOWROOM IN NEW YORK CITY PLUS ONLINE CATALOGS AND SUPPLEMENTARY INFORMATION. FOR HELP CHOOSING A PRODUCT FOR YOUR NEEDS, CONTACT US ONLINE OR CALL 212-586-5511.