Fall is a better painter than Kandinsky and Pollock put together. Seasonal landscapes pamper us with a rich palette ranging from what's left of summer greens through fiery yellows and reds to warm and stately browns. There is no time more ideal to introduce some color to your abode! Speaking of which, we have prepared 5 universal tips to help you with the task 😉 Dig into them and be sure to paint your life just the way you want it!
Neutralize and/or Enlarge With White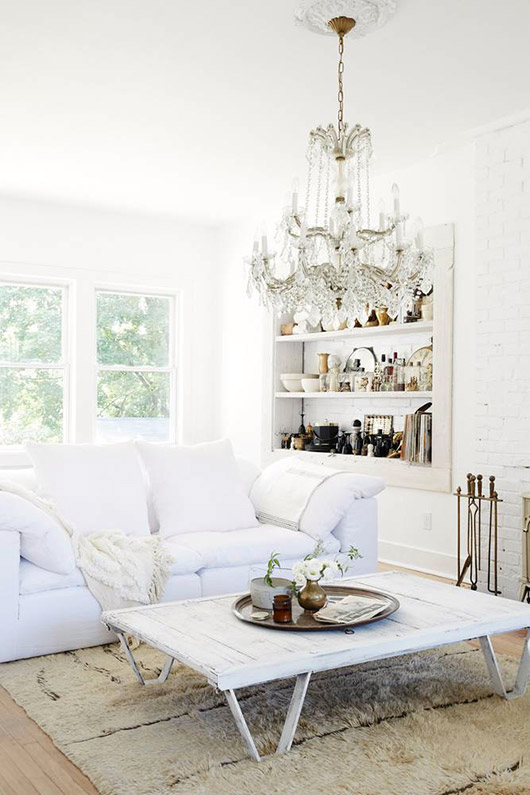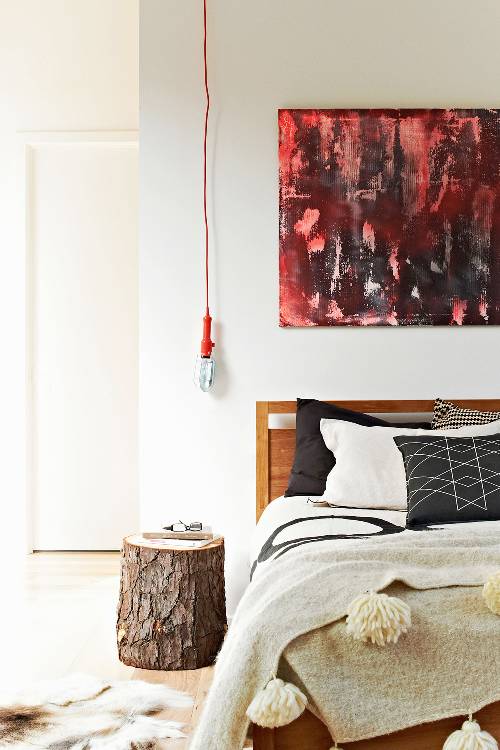 Fashion-wise, this year white was forced to step back while saturated, darker colors have taken the lead. However, we must not forget that apart from being fashionable, colors have first and foremost a role to play. They create optical illusions allowing us to seemingly alter the size of the space around us. A small living room painted in 'jewel tones' will look even smaller.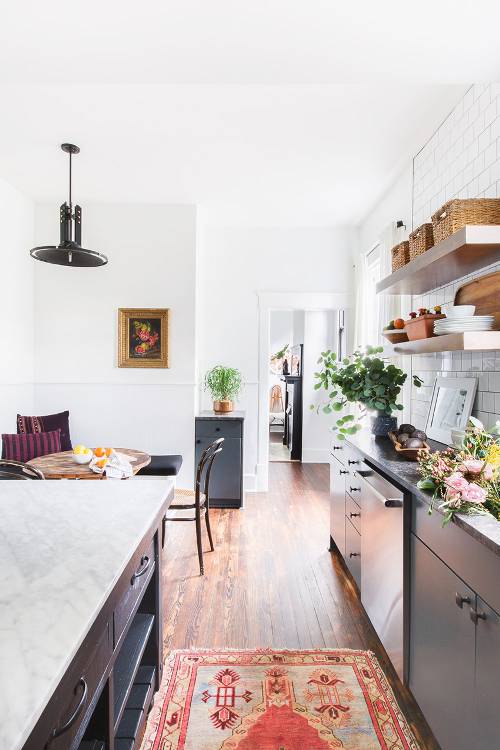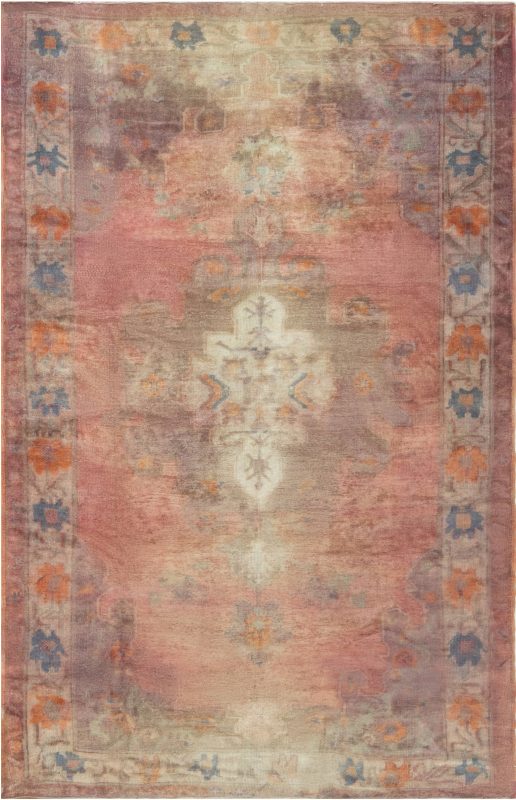 Thus, white is always the perfect choice when we want to enlarge our interior visually. Moreover, white has the finest neutralizing properties – if you don't believe us, ask the Scandinavians. To combine many styles in one interior (including furniture and accessories from different themes), paint the walls white and enjoy the achieved balance.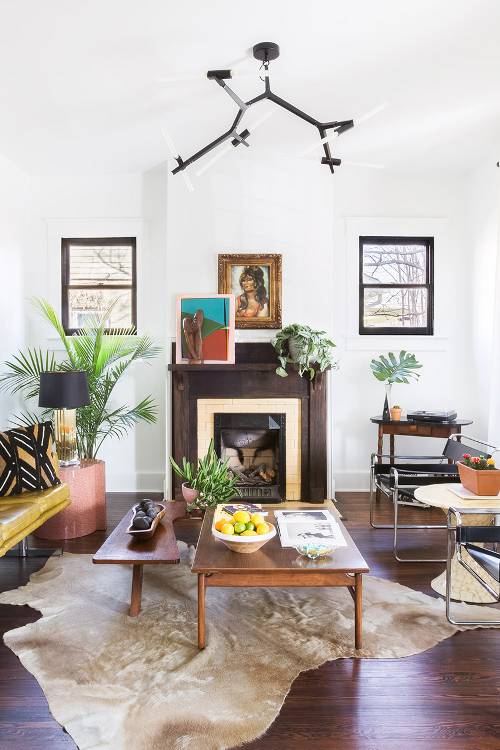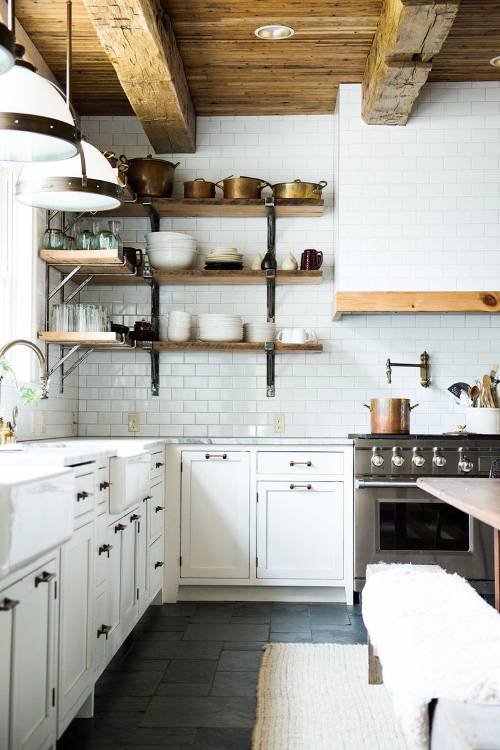 Pair Complementary Colors
Are you a feisty one? Even if pugnacity doesn't lie in you nature, you may show some horns when it comes to color-matching. Complementary colors are those that lie on opposite sides of the color wheel. Best examples are blue and orange or red and green. They create high contrast, sure, but at the same time it's an exceptionally satisfying combination.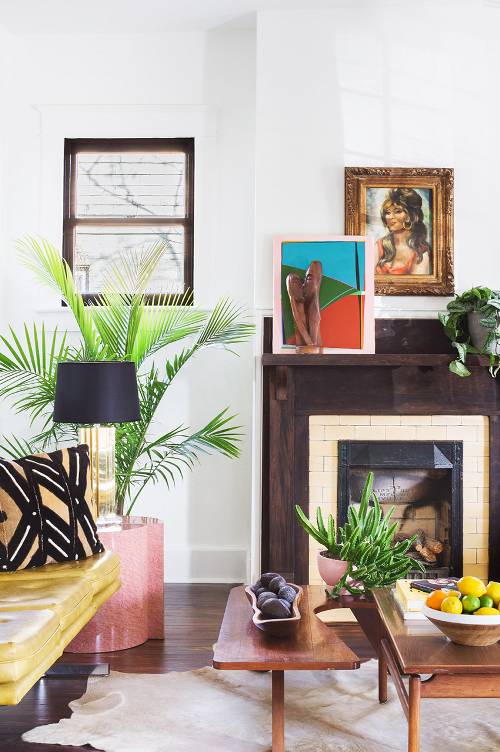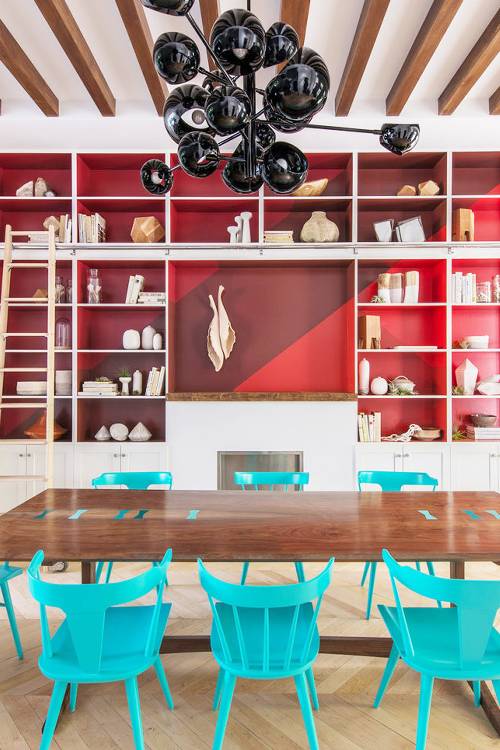 It's worth using this trick if you want something to stand out, like a statement wall. Imagine a super-chic velvet-upholstered emerald-green sofa against a striking burgundy wall. What a match! For more toned combinations, focus on colors that are next to each other on the wheel. Blue and green or yellow and orange always go together well, still showing character.
Match the Color Palette With The Overall Décor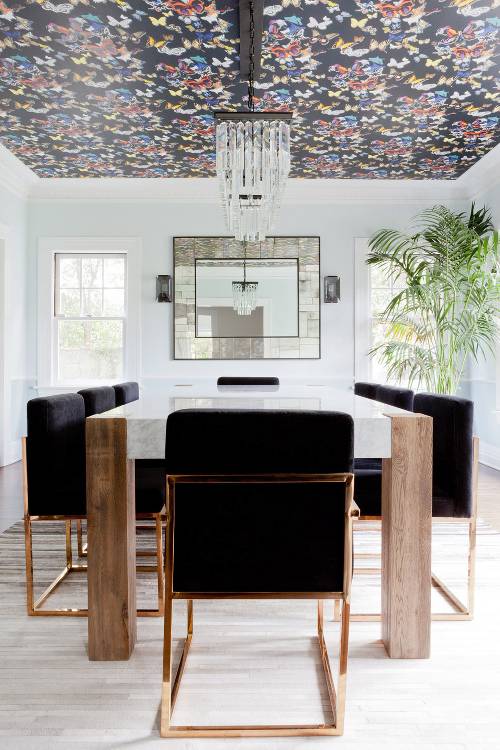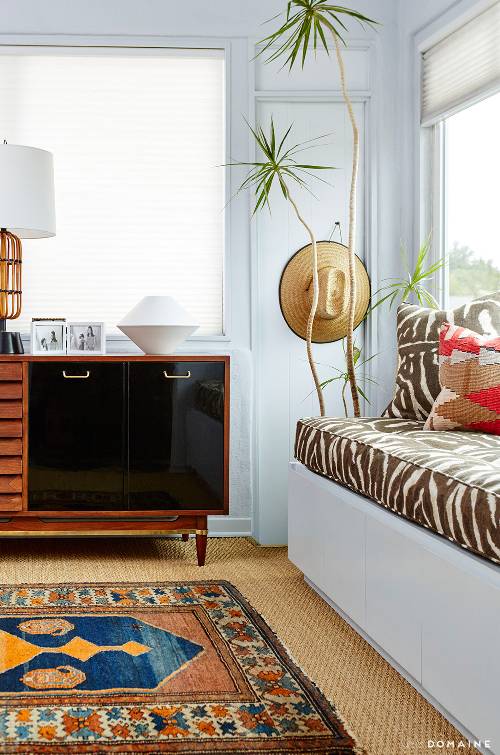 We know that in decorating individualism matters the most. However, every interior style generally has its own assigned color palette. Or at least you can say that specific shades bring to mind specific arrangements. Mid-Century Modern equals warm hues such as oranges and browns, Scandinavian interiors translate to subdued and cool colors (gray, white, blue). In turn, Farmhouse spaces embrace the shades of the Earth like greens and browns. The color palette which is consistent with the architectural and interior style will help to further enhance the final outcome.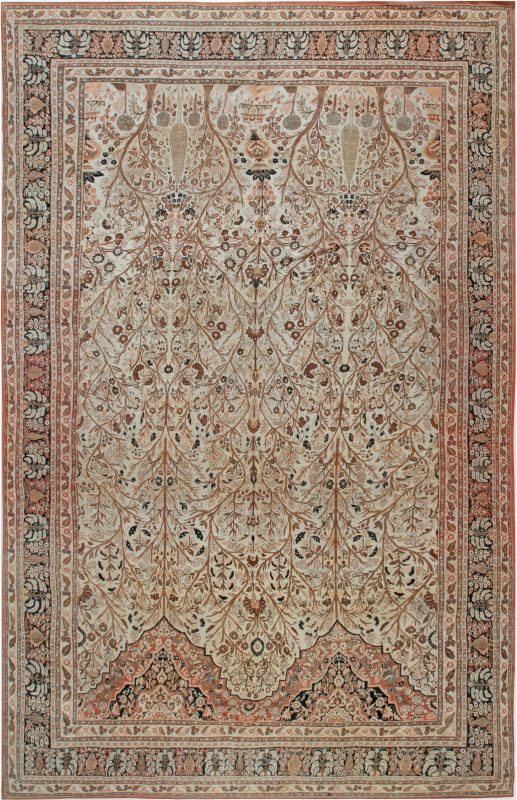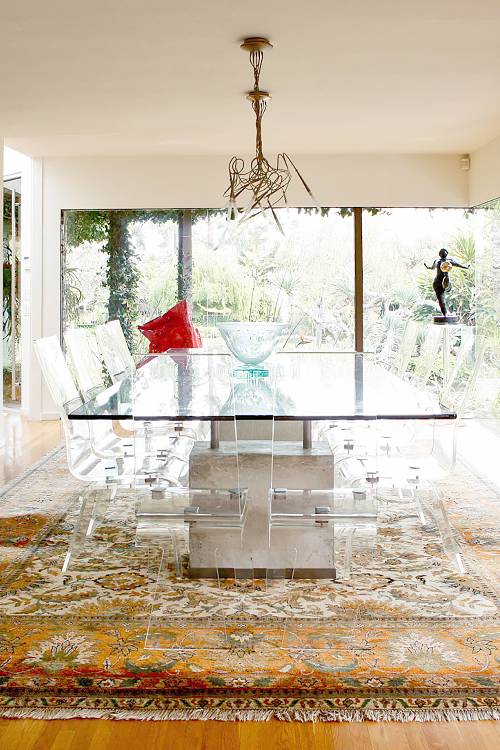 Give Black a Chance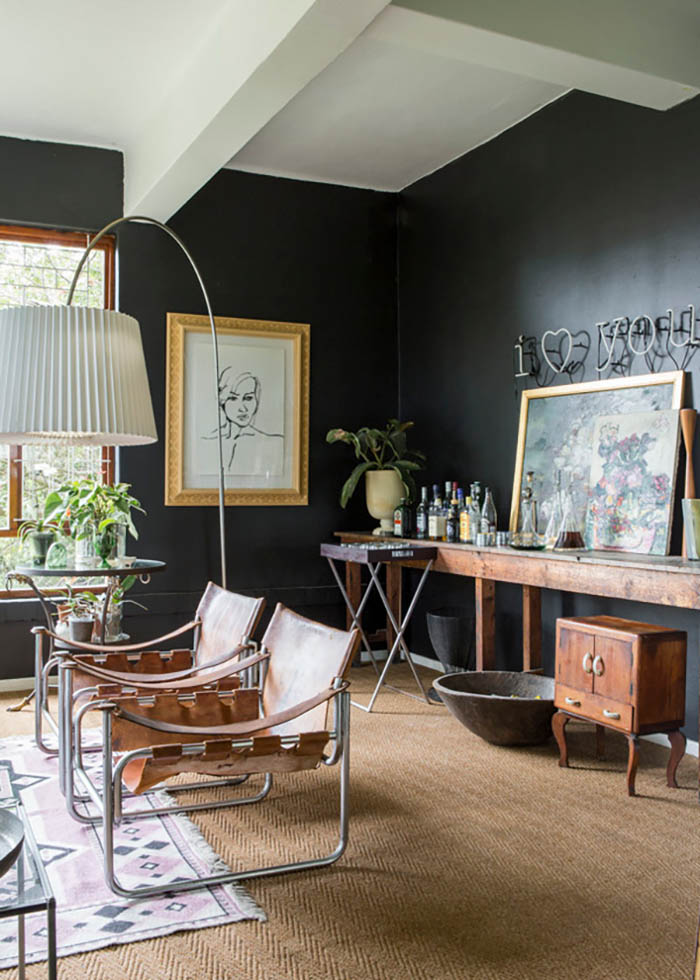 The year 2018, like no other, proves that black is a color right for interiors. When applied on the ceiling it creates a 'statement ceiling', sharpening the style and reducing the height. On the walls, black allows you to display colorful décor elements, adds elegance and even coziness! How is that possible? Shannon Fricke, prominent Australian designer and stylist, was kind enough to share her thoughts on black with MyDomaine.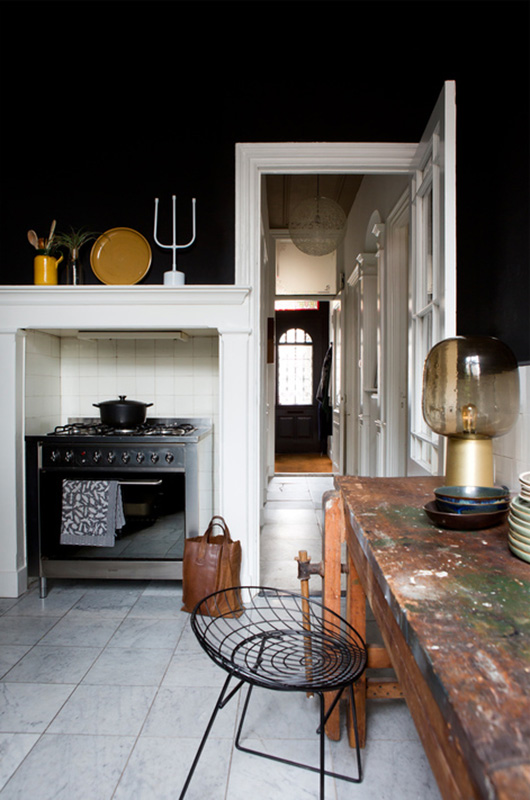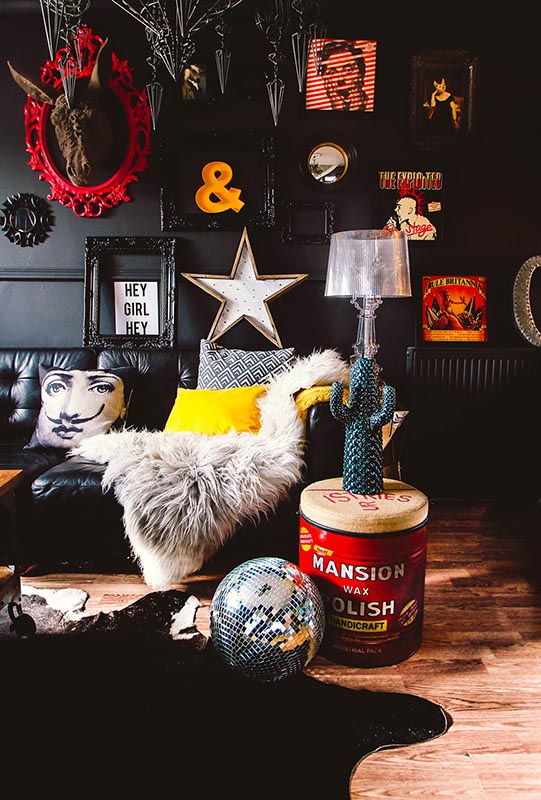 According to her: "The darkness of your color choice, let's say charcoal, works well to cocoon the space, making you feel more supported in the space. Another approach is to use a dark color in a teeny-weeny space, going with the space rather than fighting it. This creates a kind of boudoir effect, and it's seriously cozy, especially if it's a bedroom." Snug up with black? Why not!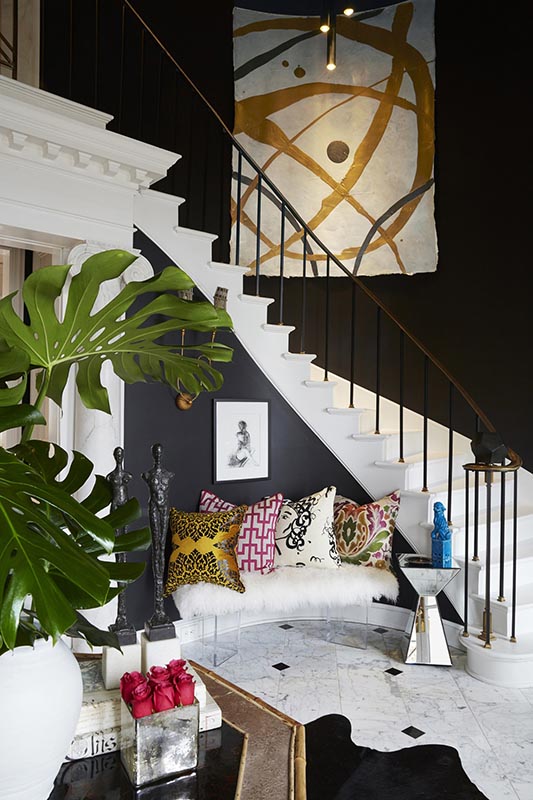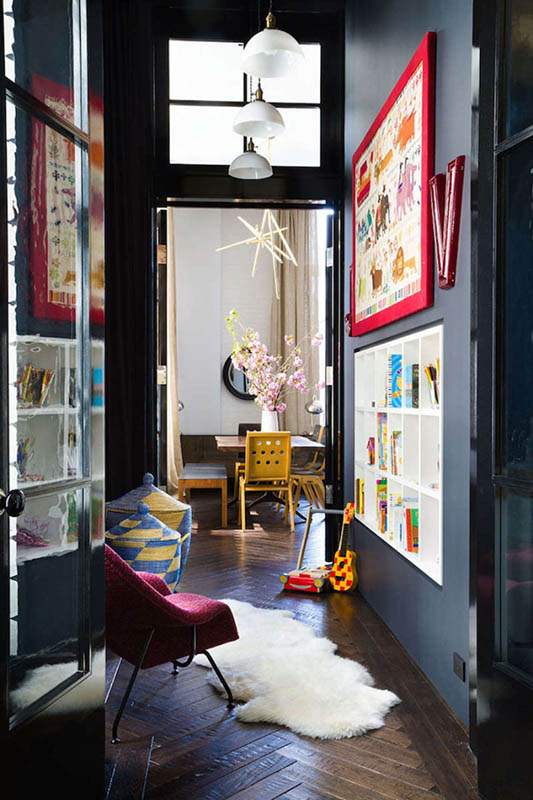 Pay Attention to Color Psychology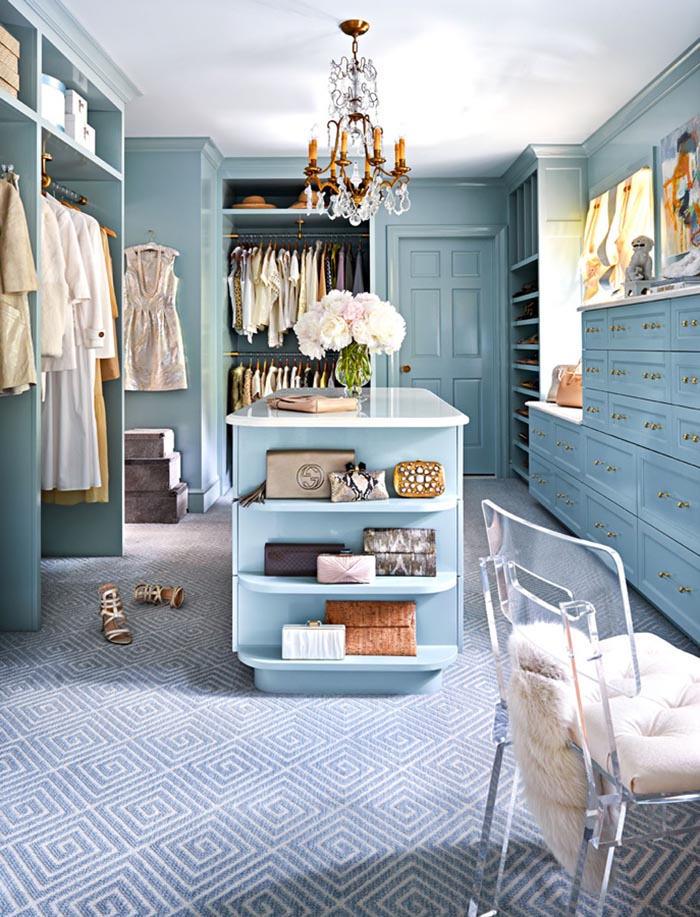 It is scientifically proven that colors affect our psyche. Before reaching for a shade, it is necessary to consider whether the effect it should cause is firstly desired by us, and secondly, if it suits a specific interior. Blues work well in the bedroom because they soothe. Shades of yellow rule in the kitchen – they enliven the space, and, according to scientists, help with digestion.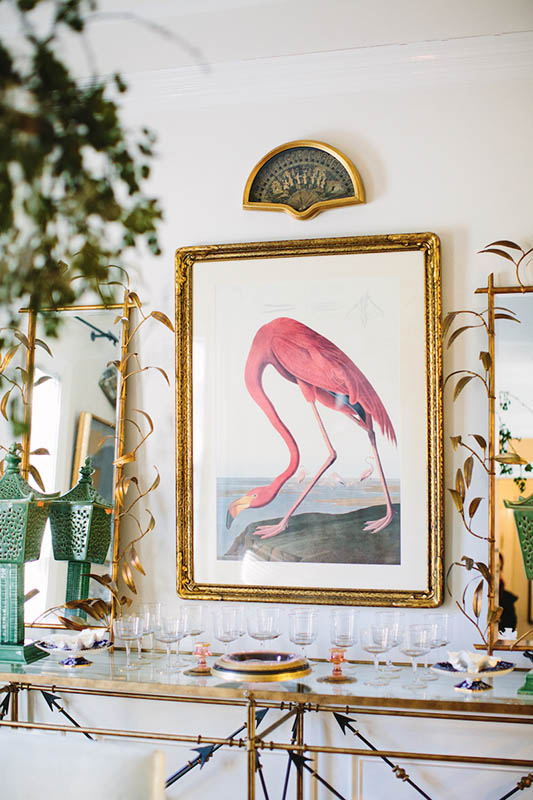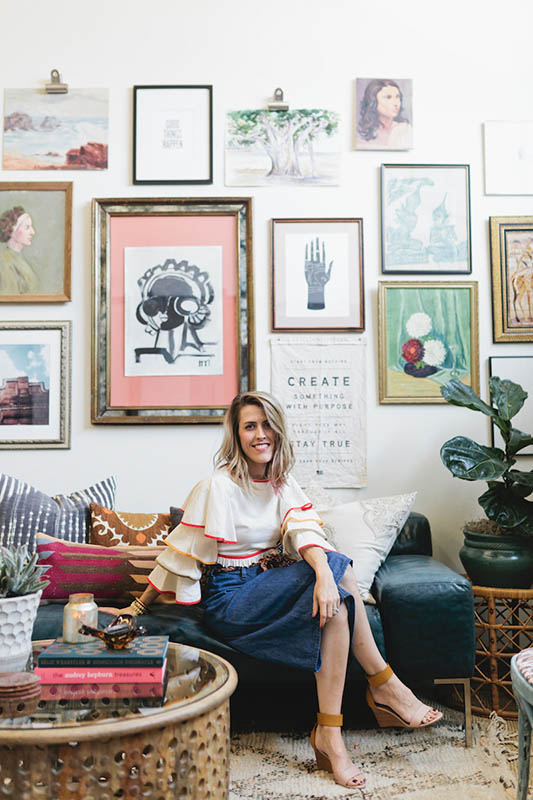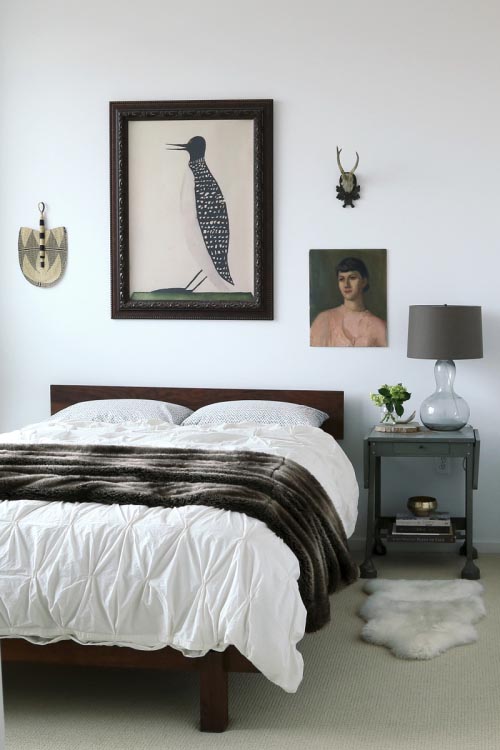 Greens, on the other hand, are great in work rooms – a green palette will aid your concentration abilities. Reds are the hardest to apply –they can energize but also increase aggression. Therefore, think twice before painting the whole room red. Our advice is to be careful with all-over strong color arrangements or channel them in additives instead of the paint.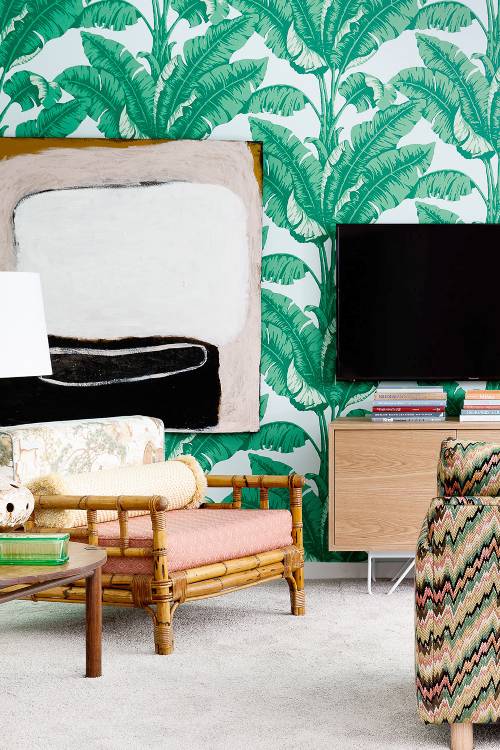 Doris Leslie Blau can help you find the right Persian carpet or oriental rug. We have a large showroom in New York City plus online catalogs and supplementary information. For help choosing a product for your needs, contact us online or call 212-586-5511.