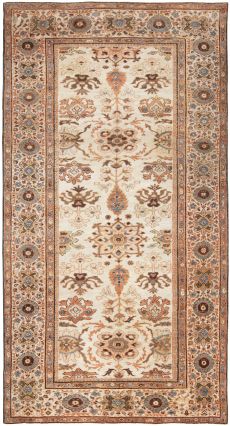 Antique carpets have always been most famous items in all auction houses. There are reasons that date back to as old as the antique carpets themselves. With time, carpets wear out but it is not the age of the carpet that matters; it is actually the look of it, the design, the style and the making that makes it look like it has been plucked straight out of Louis XIV's castle. People who are most touchy about the decor of their homes like to fill their floor spaces with these antique carpets!
Though carpets are bought for style, comfort and warmth; antique carpets are mostly appealing because of their looks. Designs in buildings vary with time but those buildings of the Medieval times still occupied by people have something in them that make the decorators want to style them up with items from the same era, antique carpets being one of them.
Carpet making has been a popular art ever since art became known to people. Some places such as Agra and Persia have been particularly famous for their weavers and designs and rugs from these places are in demand all over the world. They have been so popular that kings and monarchs have had tailor made rugs created for their castles, palaces and rooms.
Antique rugs and carpets are marked by their rich colors and intricate designs. Usually their designs show flowers and other flora woven together with beautiful patterns and leaves. The most precious rugs were woven more than a century ago and many of them have been carefully preserved by caretakers. Rich people have a special knack of collecting these valuable items in order to create an impression on visitors. Some simply take pride in owning something unique and have no interest in what others think.
Modern day weavers have taken up a deep study of antique carpets in terms of design, style and color. As the weaving techniques have been preserved, modern weavers intend to create items of such appeal.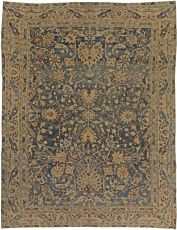 The making of antique rugs has not changed for centuries; the same rudimentary techniques and materials are used from Turkey, China, Persia, India, Morocco, Russia, Europe and the surrounding areas. Each culture ensures the longevity of their design iconography through the making of the carpets. Antique rugs can stand on their own for historical importance and cultural significance. Most high-end carpets were made in sophisticated urban settings in well established cities where value was placed on such fine artistry.The more casual Persian tribal rugs were woven by nomadic tribesmen and women as they had access to coarser material and did not have the advantage of established rug looms such as those used to make refined city rugs. As antique rugs are perishable this leaves us with a very vague evolutionary outline indeed.
Antique carpets can vary in color, size, designs and material. The current trend in buying antique rugs is towards the washed-out neutral colors which can be used in any environment. Although antique oriental rugs come in a plethora of rainbow colors they anchor any room and create an inviting ambiance. It was once said that, "the carpet/rug is the soul of the apartment." Antique rugs were originally made for the western market in countries such as India, Persia and Turkey. As the industrial revolution created a new merchant class, antique rugs were one of their status symbols for wealth and good taste. Watch any period film form the late 19th or early 20th century and you will almost certainly see an oriental rug in one of the interiors.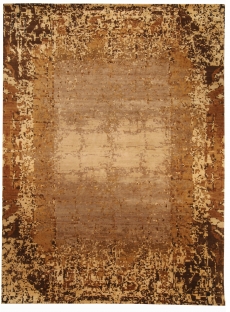 Doris Leslie Blau is one of the leading manufacturers and suppliers antique rugs and carpets carpets in the world. We have been a leader in this category for the last five decades and continue to be the center of attraction in the design community and the primary destination for designer rugs. Our specialty is our contemporary rug designed based on the ancient patterns from Persia, Asia and Turkey.
We have a vast range of colors and designs to choose from which can change the very appearance of a room and lessen the need to add more decorating elements. It's the ideal choice for a modern home to give it both a traditional and antique look.
Our specialization is in providing the best available quality oriental and European contemporary rugs of various colors and designs to interior designers and architects across the globe. We have an unbelievable collection of antique Tabriz rugs as well; which is in great demand in the designer sector. We are the only company which offers customers a wide choice of antique carpets and custom designed rugs to adorn both walls and floors. These types of rugs can be used in a variety of ways. They are pieces of artwork that are both functional and appreciate in value.
Read more: Contemporary Rugs From Doris Leslie Blau, New York
Exceptional rugs for your interior design