Free shipping for any antique or vintage rug
How to Select
an Antique Rug
Nader Bolour, president of Doris Leslie Blau, tells Wall Street Journal Wealth Adviser what you need to know about purchasing an antique or vintage rug.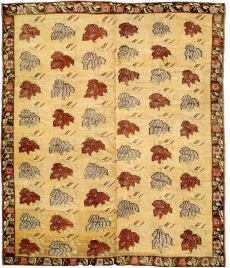 Since the eleventh century, inhabitants of the Caucasus have produced knotted pile rugs. Karabagh, situated in the south of this mountainous land between the Black and Caspian Seas, bordered by Turkey and Iran, has always been a veritable melting pot of religion and culture. Decorative ideas and motifs appropriated from many different societies include those of Persia, Russia, Mongolia, Turkey and Arab origins.
The most unusual of antique Karabagh carpets are rose patterned, clearly created in response to Western taste, utilizing geometric pink and red flowers, bouquets arranged in garlands with swags, on grounds of dark blue or black. These ebullient and theatrical antique Karabagh rugs are frequently formatted as long narrow kellehs, gallery carpets or wide runners. Charming Armenian inscriptions, indicating both the weaver and date of completion of the piece, are often displayed in antique Karabagh rugs, carpets and kellehs (wide runners).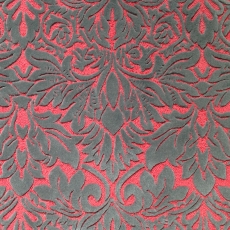 In recognising that Rugs can be the focal point in any style of interior design and also the starting point for most interior designers and decorators, it makes sense to make absolutely sure that the rugs are perfectly suited for the interior that they exist within. And although there is a wealth of choice in styles, colors and periods to be found in the galleries of Doris Leslie Blau, the perfectionist designer or home owner may choose to have the ideal rug commissioned especially for them. Custom rug designs are made possible through the support and complete determination of the talented and experienced team at Doris Leslie Blau to assist our clients through this process. Bespoke rugs and carpets are created as one of a kind rugs hand knotted in Nepal, India, China , Egypt or Afghanistan depending on the type of weave desired.
Exceptional rugs for your interior design