Nader Bolour, president of Doris Leslie Blau carpet gallery, shares his wisdom with Barron's Penta.
By Jura Koncius, The Washington Post, November 11, 2014
The Washington Design Center is open for business at its new location at 1099 14th St. NW. The 21 elegantly appointed showrooms are freshly stocked with rock crystal chandeliers, hand-knotted Tibetan rugs, sleek sectional sofas and Moorish jacquard fabrics.
This week's ribbon-cutting marks the transformation of three floors of Franklin Court into a regional trade marketplace of high-end home furnishings where interior designers and architects shop. The majority of the design showrooms are refugees from the center's Southwest Washington location, a former warehouse with a shimmering glass addition that opened in 1983 with about 100 wholesale furniture and accessory showrooms. That building is being turned into the Museum of the Bible, scheduled to open in 2017.
The 14th Street center is a new mix of luxury furnishings purveyors. When the Southwest building was sold, the number of showrooms had dwindled, victims of the economy and mergers in the industry. The bulk of the remaining showrooms searched for a new location and chose Franklin Court with its many windows and proximity to the stylish 14th Street neighborhood of bistros and shops becoming known as the D.C. Design District. When the time came to sign leases, some showrooms combined forces and a few went out of business.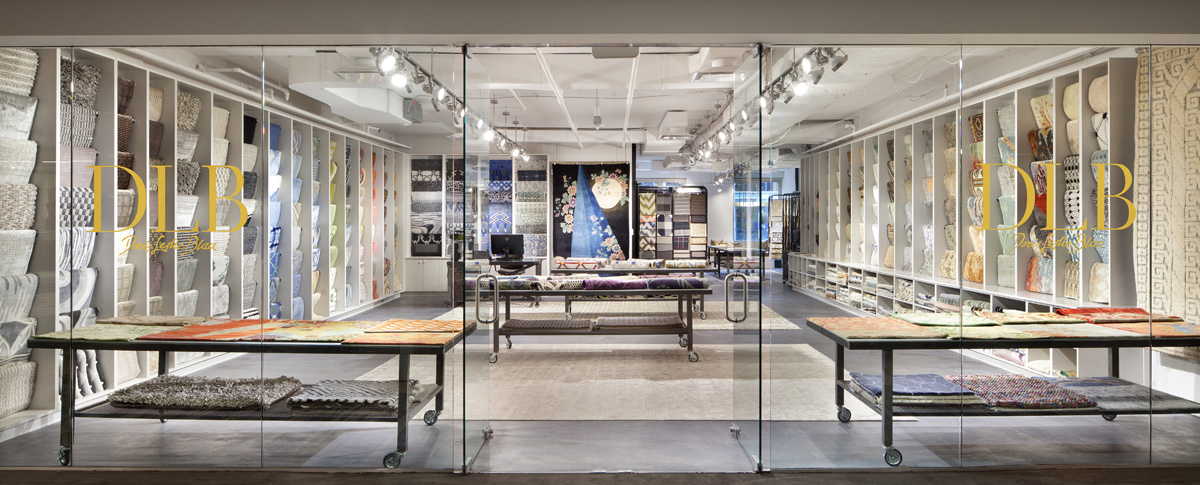 Angelo Donghia moved to Cady's Alley in Georgetown. Several new showrooms — Doris Leslie Blau (antique carpets and custom-designed rugs) and Romo (fabrics and wallcoverings) — joined the group.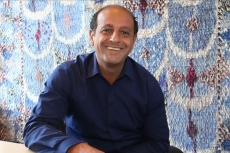 Reprinted from Go Design Go Magazine, October 30, 2014
In this rapid fire Q&A series, Go Design Go is quizzing design leaders on everything from their idea of happiness to their greatest achievement in design. In this interview, Doris Leslie Blau CEO Nader Bolour shares some interesting facts, including what historical design period he would most like to visit and his favorite furniture designer:
Your chief characteristic? Workaholic
Your favorite design motto? Recreate the past
What makes a house a home? Love
What is your most treasured possession? My soul
If not yourself, who would you be? Sean Connery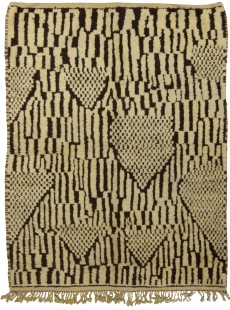 Cotton, which grows in tropical and subtropical areas, comes from the family of Malva plants. Today, the word cotton pertains to cotton hair itself. (The hairy covering of the seeds of the cotton plant) The plant is mostly grown in countries that manufacture carpets. Cotton is used in the construction of a wide variety of rugs. These categories include and are not limited to flat-weave, hand-knotted, and Moroccan style rugs. A popular technique, known as mercerizing, is used in the preparation of cotton to make it shinier, thus embodying the quality of silk. Most cotton rugs have a pile made of mercerized cotton which make them look like they are made entirely of silk because of the silk-like structure and elegance that they exhibit.
Carpets made of cotton originate from various parts of the world, the most popular of which are those that are manufactured in India and Morocco. Indian cotton rugs come in all shapes and sizes but are generally of the same pattern design, the only difference being the color. Most of these rugs are characterized by a combination of blue and white stripes or red and white stripes, although some of them are also designed to be monotone or of a lighter or darker shade. Most of these rugs also feature floral and leaf designs, which captures the exuberance of Indian culture.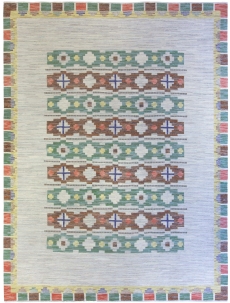 Scandinavia has long been associated with rug weaving. The region is known for the quality of rugs produced there. They are definitely on par with Chinese and Persian rugs. For centuries Scandinavian rugs have been hand crafted by weavers in Norway, Denmark, Sweden and Finland. In the present rug market, contemporary Scandinavian rugs are very popular. These types of carpets are favorites among area rug enthusiasts. Swedish rugs deserve special mention as they are attributed for their versatile designs contributed by professionals like Marta Maas-Fjetterstrom.
The History of Scandinavian Rugs
The history of rug weaving in Scandinavia is not as simple as other parts of the world. Rug making is more correlated to the cultural spread rather than being an art form in the region. The weavers here were highly influenced by the Asia Minor and Anatolia rug makers like their European counterparts. The increase in the demand for Scandinavian rugs in the Byazntine Empire paved the path for the manufacturing of very fine rugs.
Read more: The Scandinavian Rugs - what they are and why they are so popular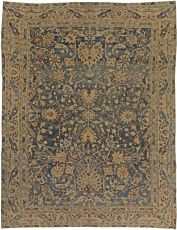 The making of antique rugs has not changed for centuries; the same rudimentary techniques and materials are used from Turkey, China, Persia, India, Morocco, Russia, Europe and the surrounding areas. Each culture ensures the longevity of their design iconography through the making of the carpets. Antique rugs can stand on their own for historical importance and cultural significance. Most high-end carpets were made in sophisticated urban settings in well established cities where value was placed on such fine artistry.The more casual Persian tribal rugs were woven by nomadic tribesmen and women as they had access to coarser material and did not have the advantage of established rug looms such as those used to make refined city rugs. As antique rugs are perishable this leaves us with a very vague evolutionary outline indeed.
Antique carpets can vary in color, size, designs and material. The current trend in buying antique rugs is towards the washed-out neutral colors which can be used in any environment. Although antique oriental rugs come in a plethora of rainbow colors they anchor any room and create an inviting ambiance. It was once said that, "the carpet/rug is the soul of the apartment." Antique rugs were originally made for the western market in countries such as India, Persia and Turkey. As the industrial revolution created a new merchant class, antique rugs were one of their status symbols for wealth and good taste. Watch any period film form the late 19th or early 20th century and you will almost certainly see an oriental rug in one of the interiors.
Exceptional rugs for your interior design