The Old... The New... The Future! - Second Edition
You can see our new book online, or if you're a designer and would like a hardcopy, give us a call or email Nader@DLBrugs.com and we'll happily send one your way.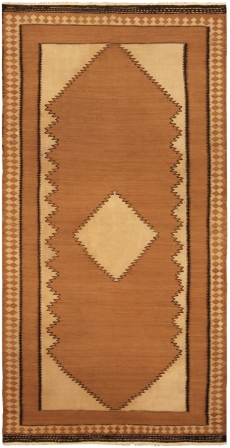 As the name suggests, Tribal rugs are produced by the tribes of a region. They were primarily produced for domestic use but later, due to the popularity of these rugs, commercial production started. There are no standard designs or dimensions for these rugs. Such parameters depend solely on the weaver's community. However, being woven in different locations, most of these rugs make use of natural dyes with simple designs.
Tribal rugs and their variety
These rugs have a strong following due to their natural beauty and aesthetics. Some of the famous tribal rugs are Kurdish Rugs, Turkmen Rugs, Turkish Rugs, and Persian Rugs. All these tribal rugs have their indigenous traits and design motifs. Kurdish tribes frequently use geometrical design motifs in their rugs which are woven using coarse knots. Turkish rugs, on the other hand, have more in common with their Persian counterparts with their floral designs and finer weaving.
The authentic design and simplicity of motif in the tribal rugs increases the interest
They are in high demand in international markets and are exported to all parts of the world, mainly from the Far and Middle East. Tribal rugs are now available in a range of varieties and sizes although most often you will find tribal rugs in small and medium sizes because of the difficulty for tribes in carrying large looms.
According to experts, tribal rugs played crucial role in spreading the art of carpet weaving to other parts of the world. These rugs also played a vital role in preserving the cultural and traditional motifs of many tribes and allowing them to be shared with people all over the globe.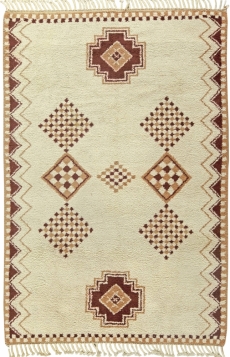 When buying carpets online or in local stores, it helps if you know carpet or rug terminology. It will also be easier for you to find what you want based on the product description of the rugs available. Describing what you seek to the store clerk will also be simpler if you can learn some of the key phrases and terms.
The Field?
The term field in carpets and rugs refers to the design of the main or central part of the carpet. It is the background color of the rug inside the borders. Sometimes, there is a medallion in the center of the field, which is usually round, polygonal or oval in shape.
You will notice that different rugs use different patterns for the field. Nowadays, when people buy carpets, they only consider the aesthetic appeal of the rug or carpet. But know that the symbols and motifs used in these rugs are not just chosen by the weavers randomly. The patterns and symbols used in ancient rugs have meaning or tell stories. This local practices have persisted for centuries and so help define a particular style of carpet. One can also distinguish the country of origin based on the motif used. Colors have meaning too. In Persian rugs for instance, orange represents humility and piety, while red represents beauty, wealth, luck, faith, joy, and courage.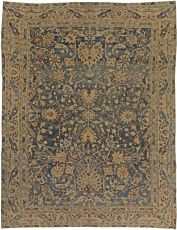 Antique Rugs and vintage rugs add a dimension of style and history to a room that no other floor covering can match. Varying in style, based on local tradition, these rugs have been used for thousands of years as a beautiful and practical foundation on which to build a room. With offerings of antique Persian rugs, antique Oriental rugs, antique Karastan rugs, antique area rugs, vintage rugs, and Moroccan rugs, no matter your preference for color, texture, style or vintage, Doris Leslie Blau offers the widest selection of antique carpets and vintage carpets for sale to fulfill your dreams.
While some of the technology may have evolved, the basic art of making rugs has not changed for centuries; the same basic techniques and materials are used whether the antique carpet is from Turkey, China, Persia, India, Morocco, or Russia.
Most high-end carpets were made in sophisticated urban settings, in well-established cities where value was placed on fine artistry and the stability of a permanent worksite allowed for use of larger and more sophisticated looms. The more casual tribal rugs were woven by nomadic tribesmen and women whose access was limited to coarser material and smaller, more basic, easily portable looms as opposed to the permanent looms used to make the more refined city rugs.
Exceptional rugs for your interior design