This style in decor has turned out to be just as resilient as Grandma herself. Unlike nostalgic trends of the past, it's defined by a knowing blend of the frilly and old fashioned with lighthearted, eccentric detail. Striking the right balance isn't easy, with the Scylla of clutter on one side and the Charybdis of sugary kitsch on the other, so choosing the right furnishings is critical. From hand-knotted to hooked, our inventory offers many antique and vintage pieces perfect for the chic granny who's anything but antiquated.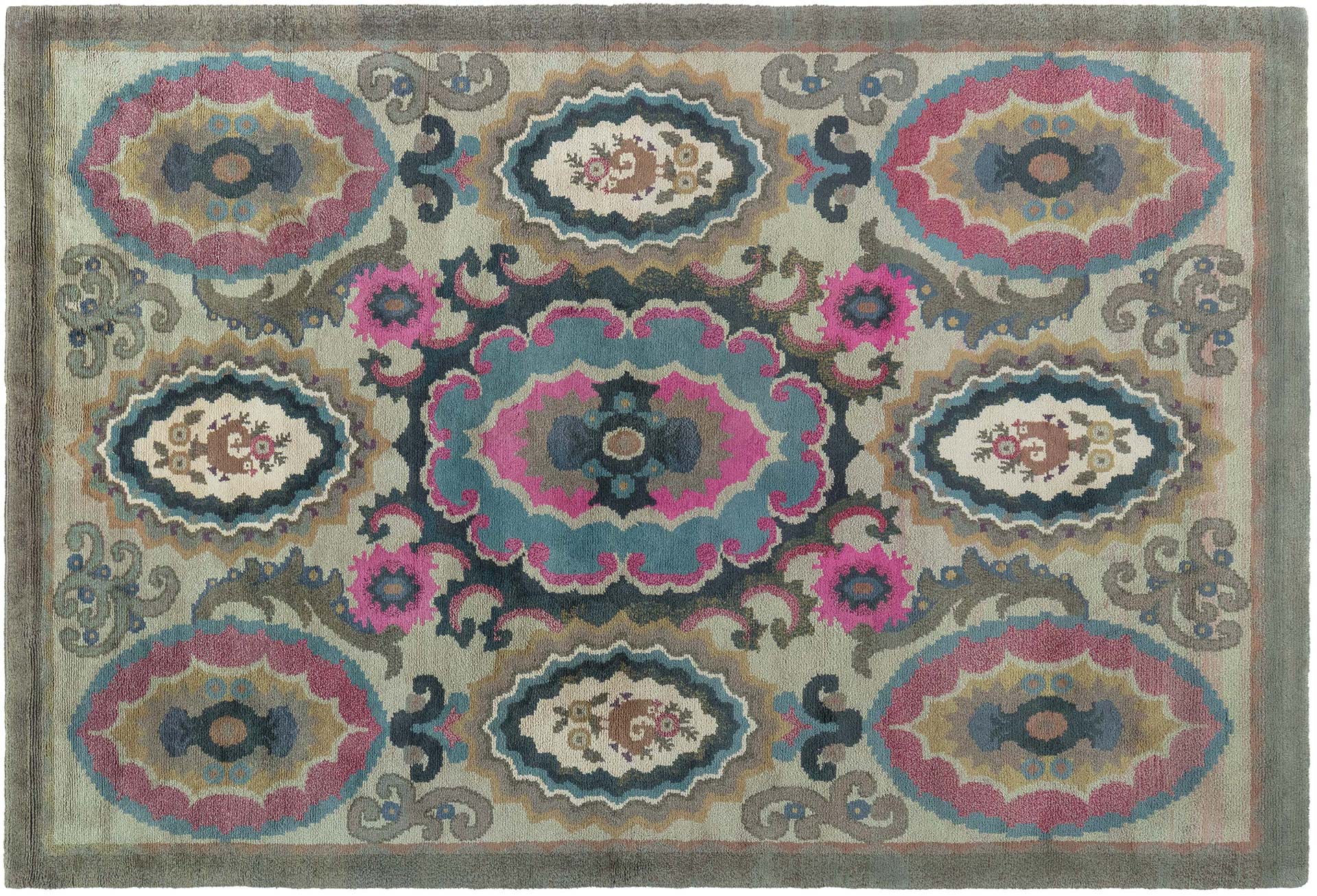 This vintage Swedish rug with its fanciful, simplified botanical forms and gracious scalloped medallions is as springy and whimsical as it is spectacular. Soft pile construction adds that critical comfort factor. The colors alternate between bright and soft to charming effect.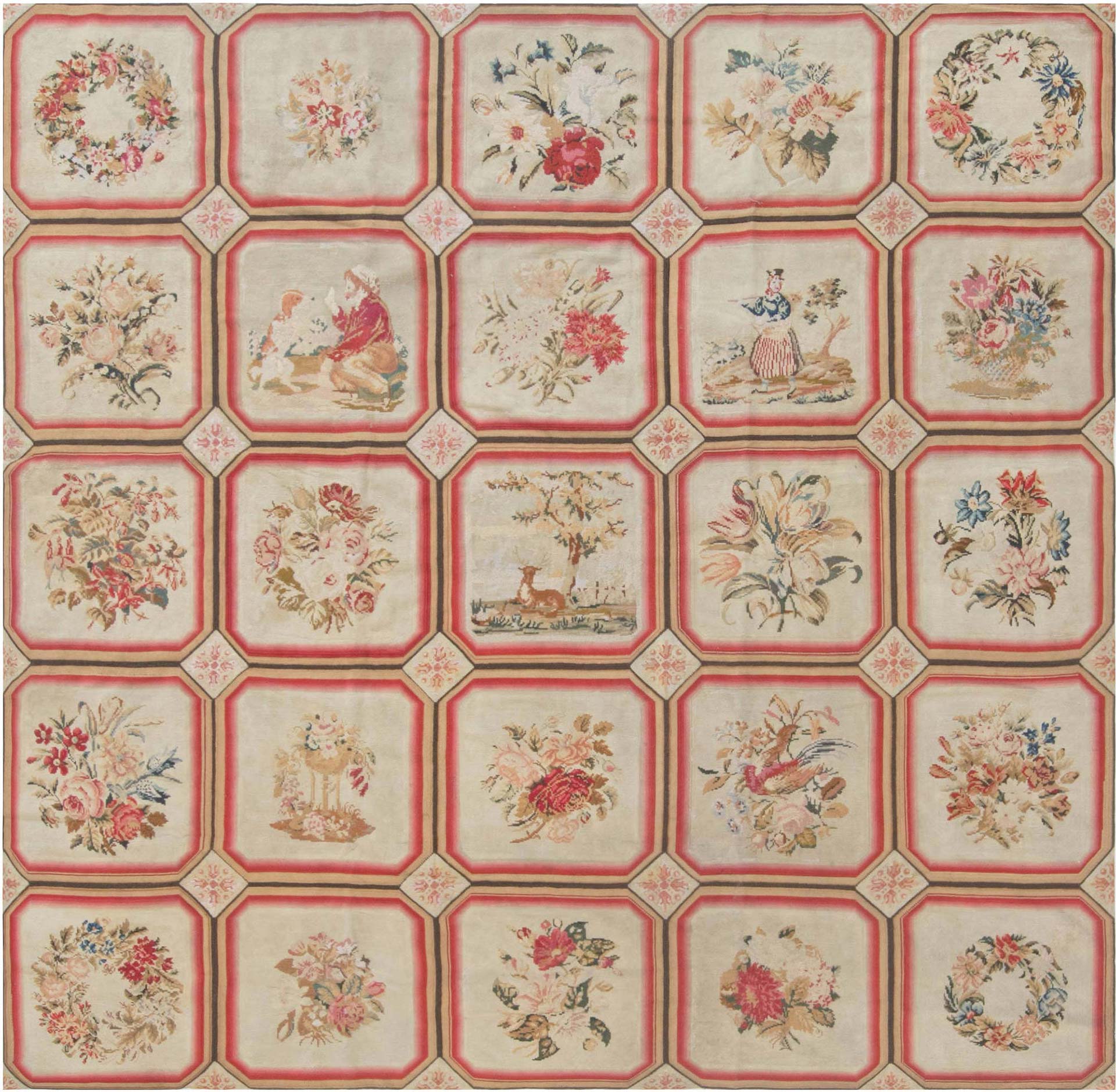 Handicrafts such as crochet, quilting and embroidery are indispensable to obtaining this look. Our hand stitched English needlepoint rug offers no repeats among its heartwarming rustic scenes, exotic birds and dainty floral motifs in pinks, beiges, greens and blues.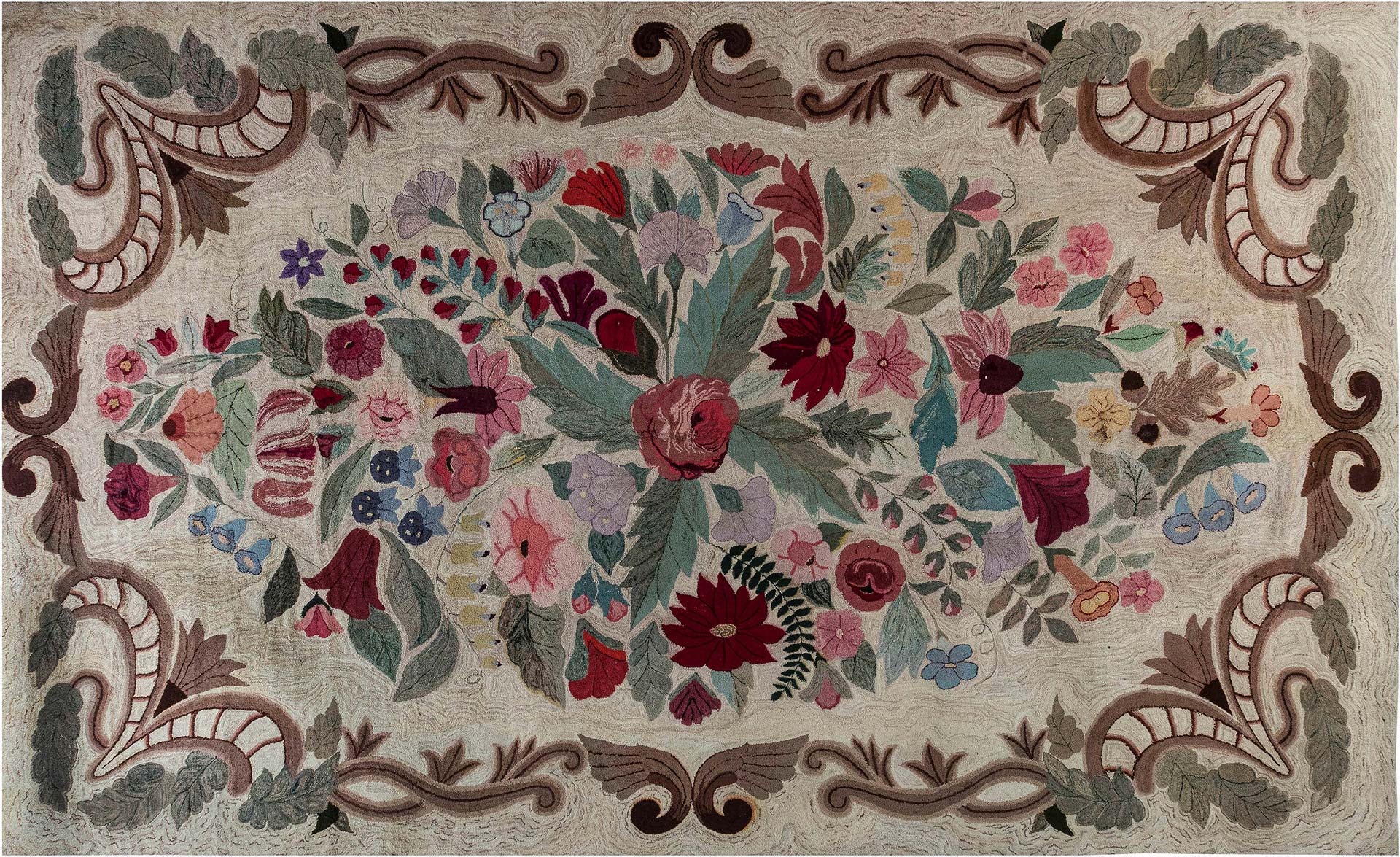 Hooked rugs are often folksy and informal. And small. This exuberant, delightfully species-conscious early 20th Century piece is crafty but cultured and a showstopper at 13×22′. The abrashed treatment of the cream ground reminiscent of wood grain adds depth and visual texture.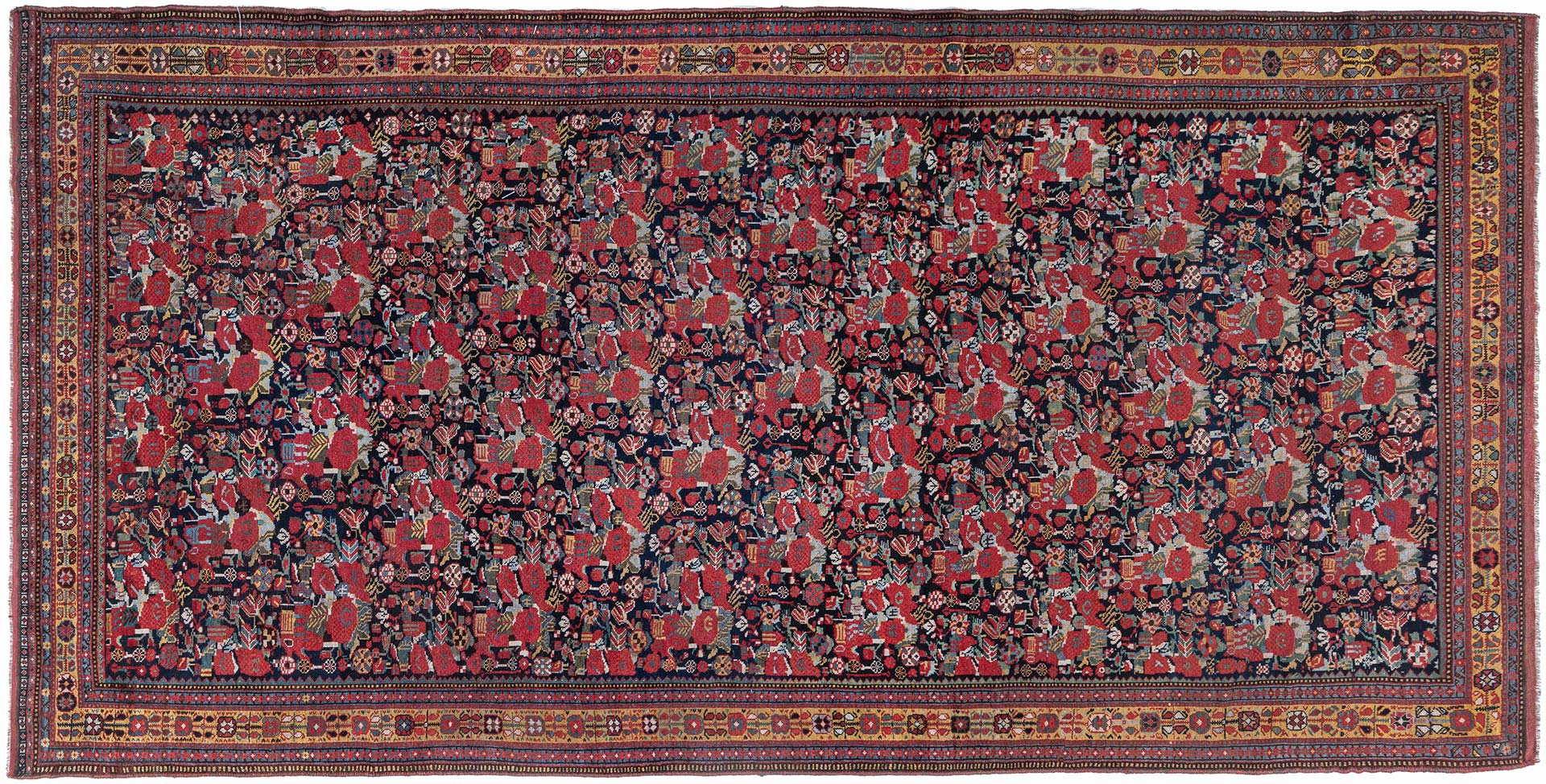 This style does not exist without laying down heavy pattern and the more the better, especially if we're talking florals and color. Here we have an exquisite Persian Afshar corridor carpet from the early 20th Century that's tribal yet timeless with its field of scintillating stylized flowers dominated by red poppies.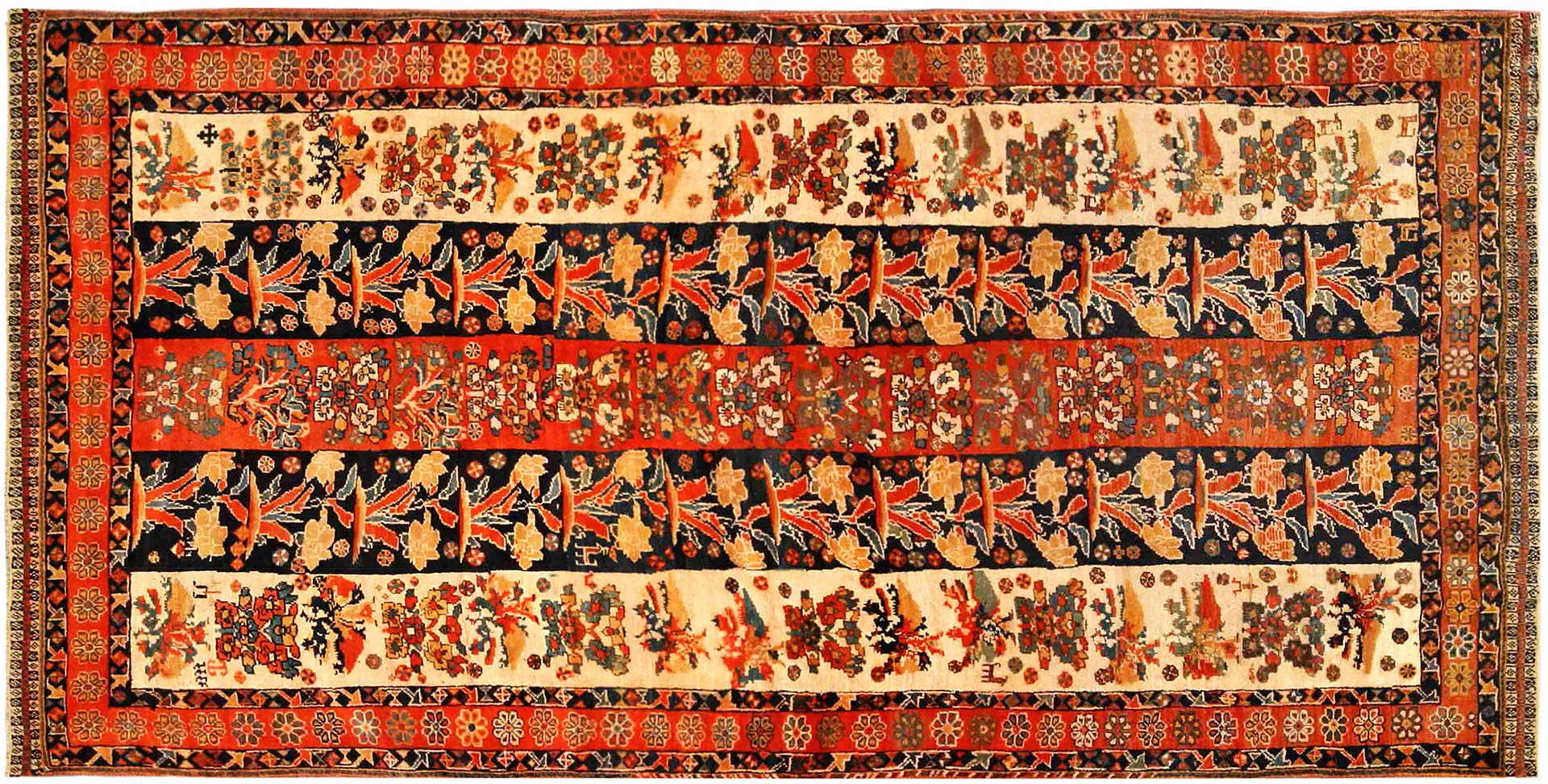 Another one for a corridor or small gallery and with abundant color appeal is a vivid antique Persian Shiraz that draws you along with its rhythmic not-exactly repeats, each motif different from the others to one degree or another. Such idiosyncrasies are a prized feature of tribal weaving.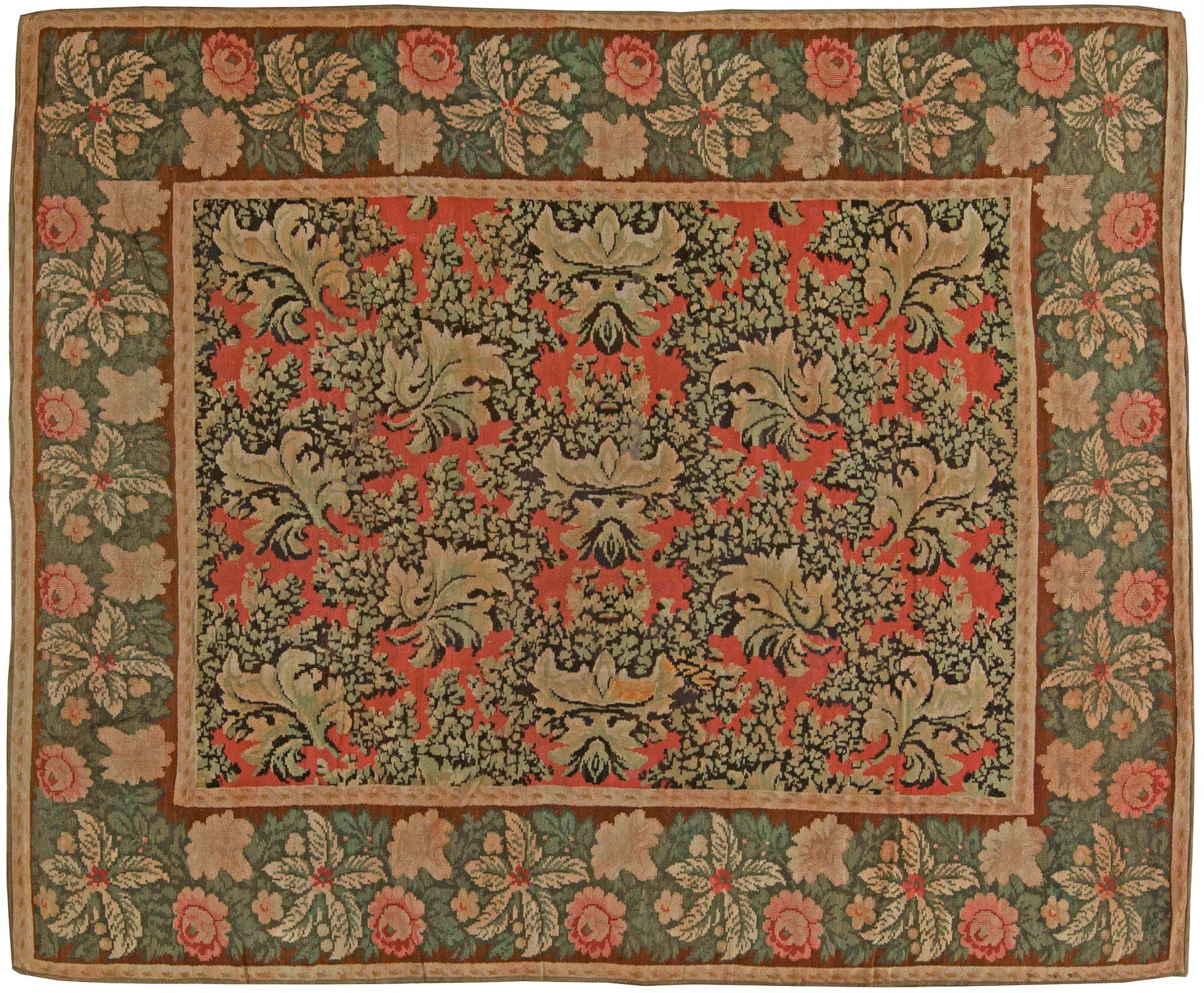 Bessarabian rugs from the eastern edge of Europe do bring the florals but keep them unfussy and unregimented. These rugs were created by rural weavers for urban markets which results in a look that's rustic but refined. The earthy colors of this late Victorian piece make it ideal for those who prefer fall to spring.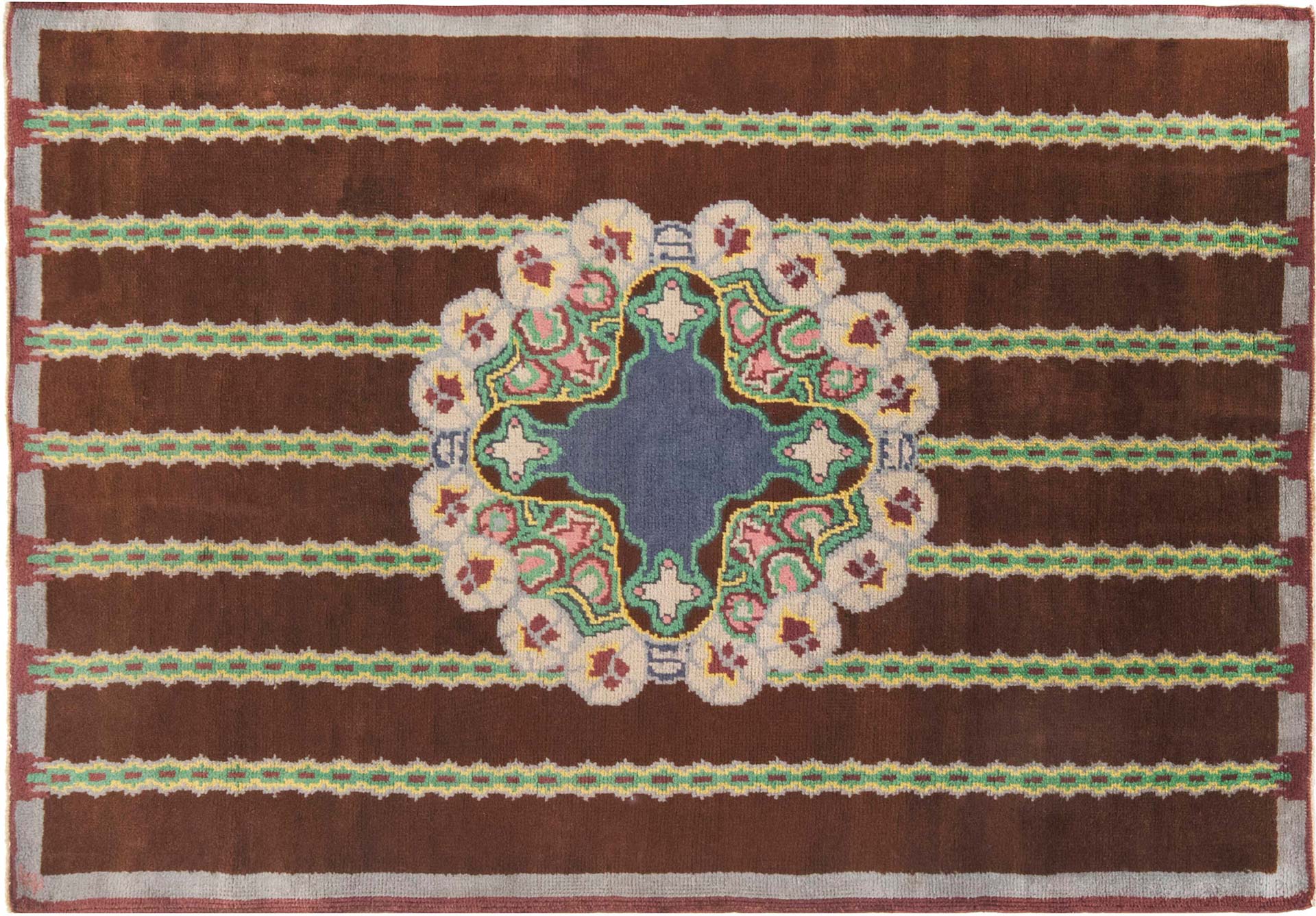 Art Deco design is usually associated with gleaming surfaces and machine age glamour. This vintage French rug from the early 20th Century keeps the look homey and accessible with its fanciful stripes, floral medallion and country-flavored palette.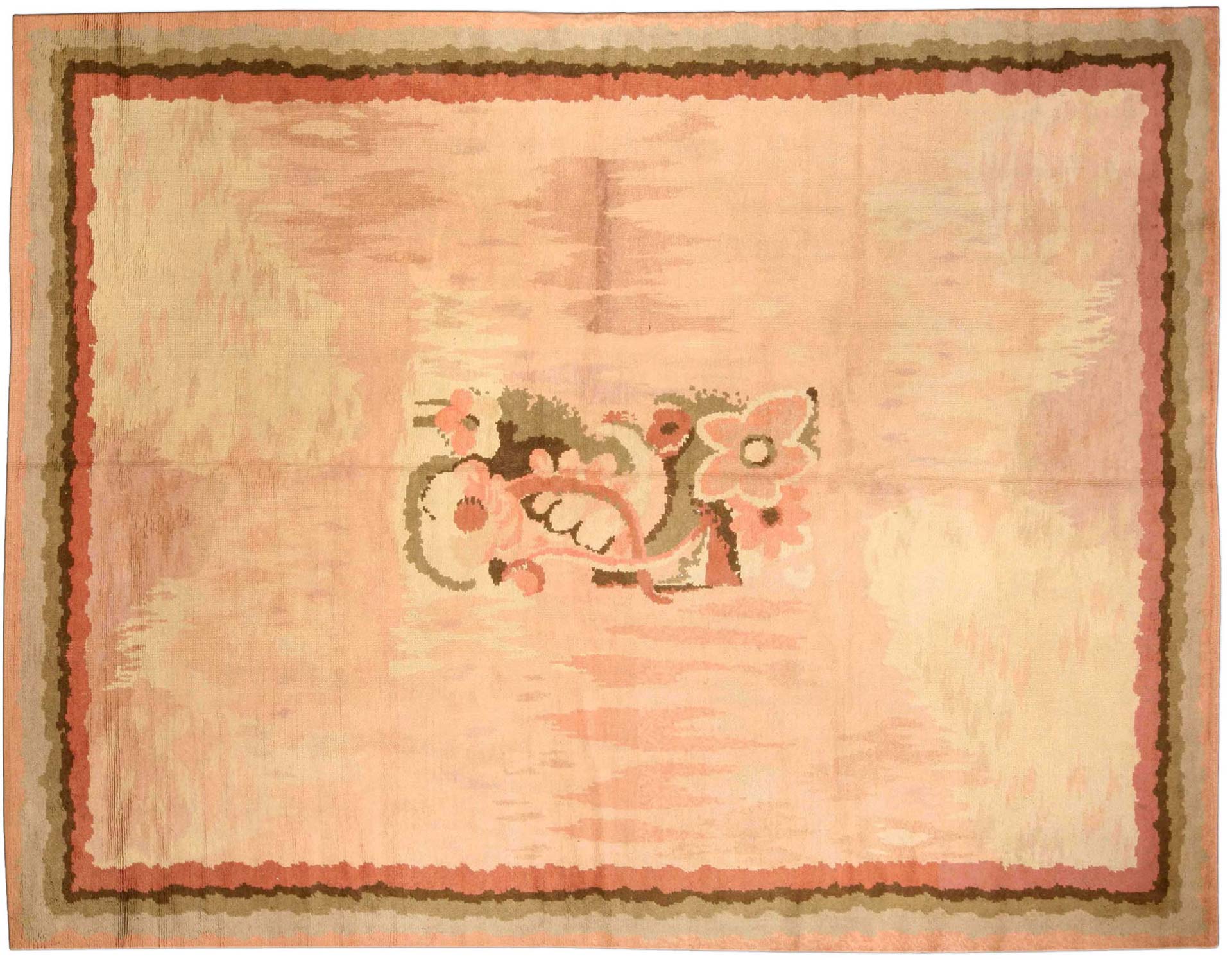 A painterly vintage French rug suggests the 1930s corseted lady of yesteryear's feminine boudoir ideal. That touch of irony gives you a pass to indulge in dreamy pink flowers without being accused of unenlightened attitudes.
There's a lot more to Granny Chic than ruffled chintz and quaint tchotchkes. The style calls for wit and (perhaps counterintuitively), restraint. Laying down a secretly sophisticated rug like one featured above is a disarmingly canny move.