Although the end of December is fast approaching, there is still some time before we welcome the New Year and all that comes with it. Fortunately, because, to be honest, we are not quite yet finished with predicting the hottest trends of 2018. This time we dug a bit deeper to excavate yet another portion of fresh decorating ideas and décor tricks which will give you a head start on the next year's refurnishing. Enjoy!
1. Statement Doors
Source: jacqui small lpp, sfgirlbybay by victoria smith
In 2018 not only kitchen cabinets will be colorful! The trend for bold colors and breaking away from the palette of whites, beiges and browns will also be visible on entrance doors.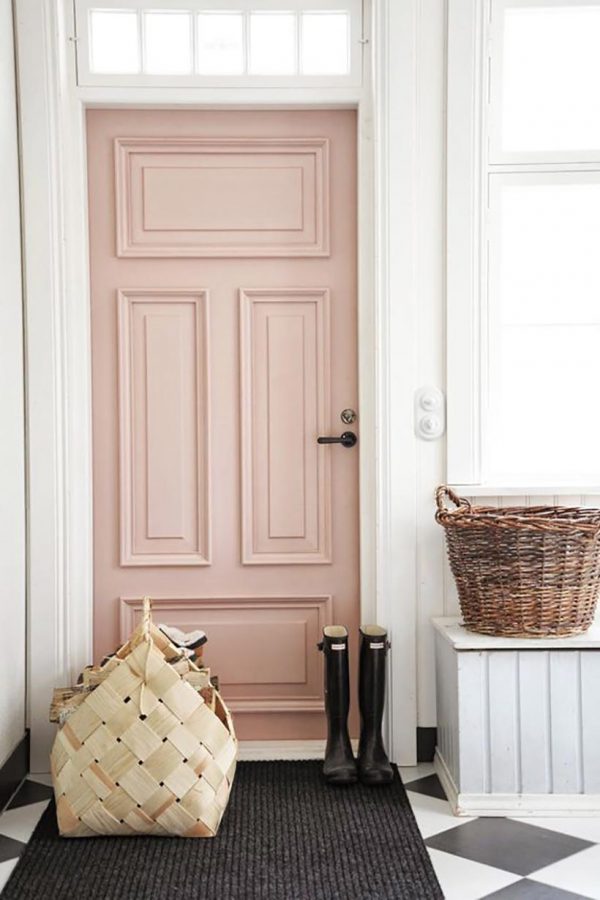 It is also a great spot to expose the "just out" colors of 2018 – the Oceanside blue or Ultra Violet, depending which hue appeals to you more. A 'statement door', as it is unofficially called in the decorating world, allows you to jazz up the outer face of your home, and requires less maintenance than an entrance kept in lighter, neutral shades.
Source: sugarandcloth.com, mydomaine, dudes modernos
2. Patterned Plants
Source: homeinteriordesign.today, feedly.com
After the whole year with Greenery as a flagship color, we are not able to part with it so easily! Thankfully, we do not have to, as verdure will always be in vogue, only each time in a slightly different edition.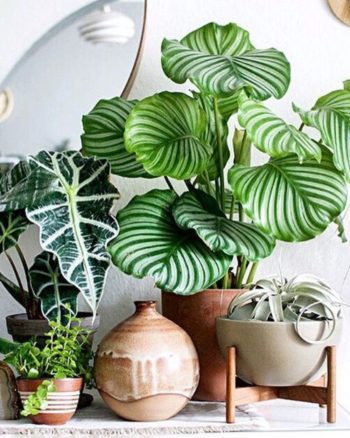 The proposal for the new year are potted plants with naturally patterned leaves and color variations. Houseplants, like the popular prayer plant or calathea orbifolia, go beyond green with vibrant, patterned foliage and flashes of color. See how beautiful they look and enjoy the positive effects they have on your life and house décor.
Source: thejungalow.com, photos by Caroline and Jayden Lee via designsponge
3. Large-Format Wall Art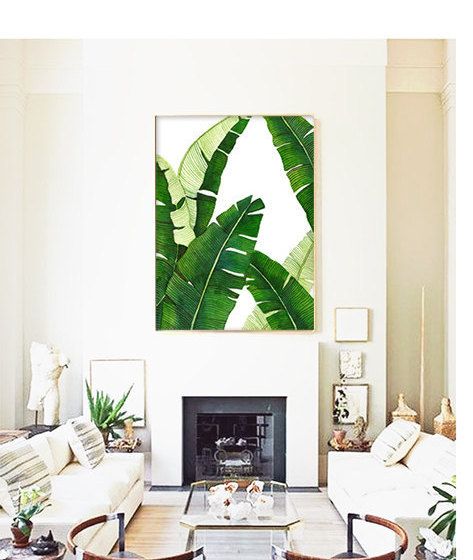 Say bye to blank space! Large posters, works of art and photography prints are blowing up. It is an interesting alternative to wall galleries, which usually consist of many small paintings or framed photos – always a decent option, however 2018 calls for something entirely fresh.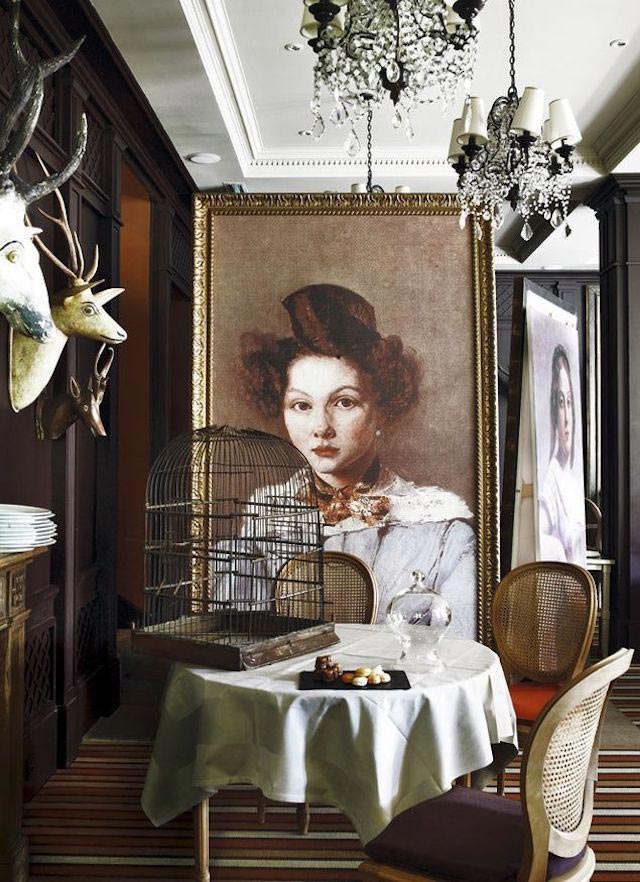 Source: tonymott, The Marion House Book, Urban Outfitters
Decorating the wall with a large-format painting, graphics or a poster, will allow the interior to acquire an artistic dimension. Being in your own living room, you can feel like in a private art gallery!
 Source: Contemporist, Lisbett Wedendahl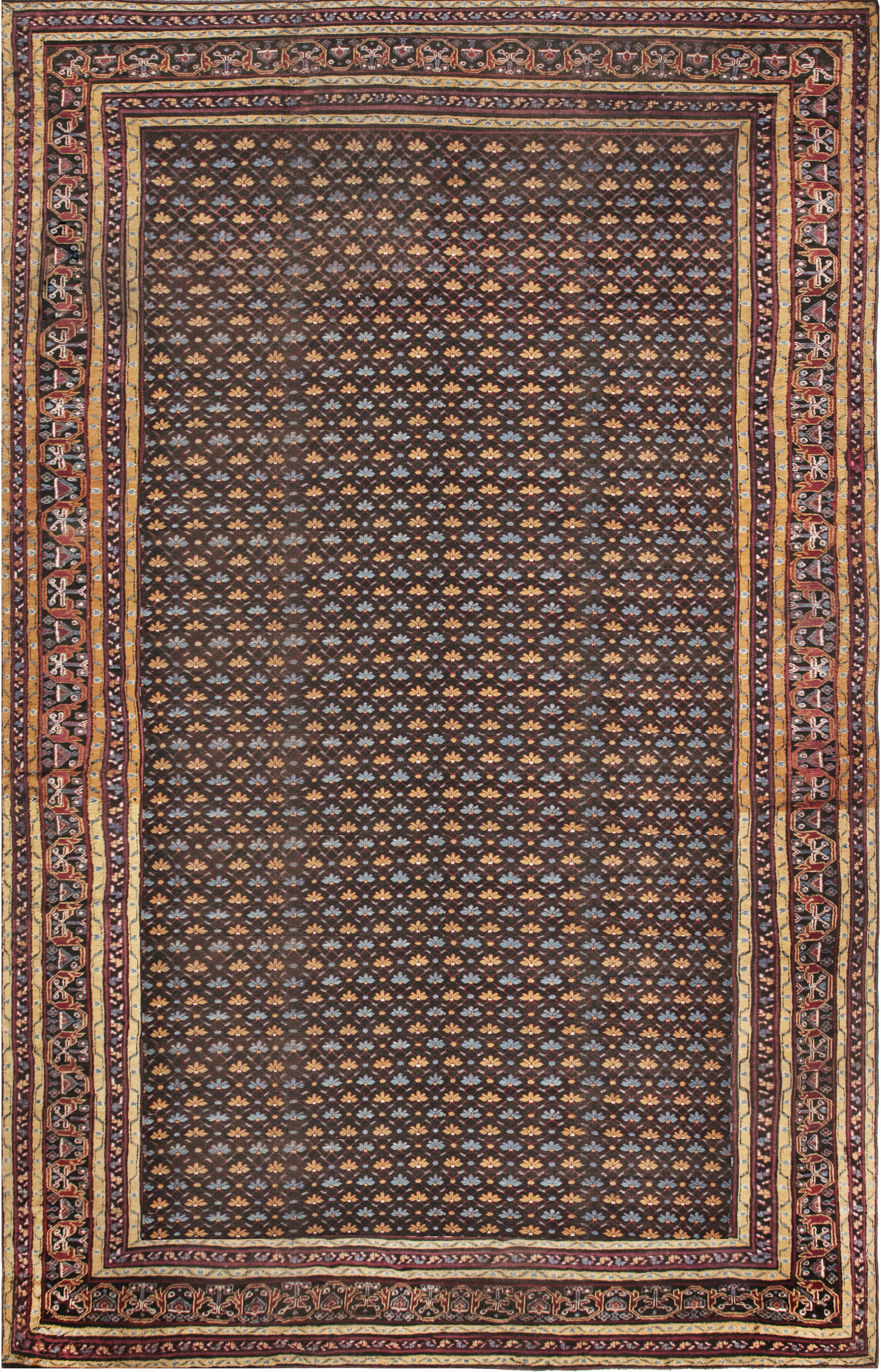 4. Statement Ceilings
Source: My Domaine, Leon Garbacauskas
You probably guess what we have in mind by the very title – we've talked about statement doors yet it appears ceilings also want to be painted in the upcoming year! It's the end of looking up and seeing white – the time for the fifth wall in the room has officially come!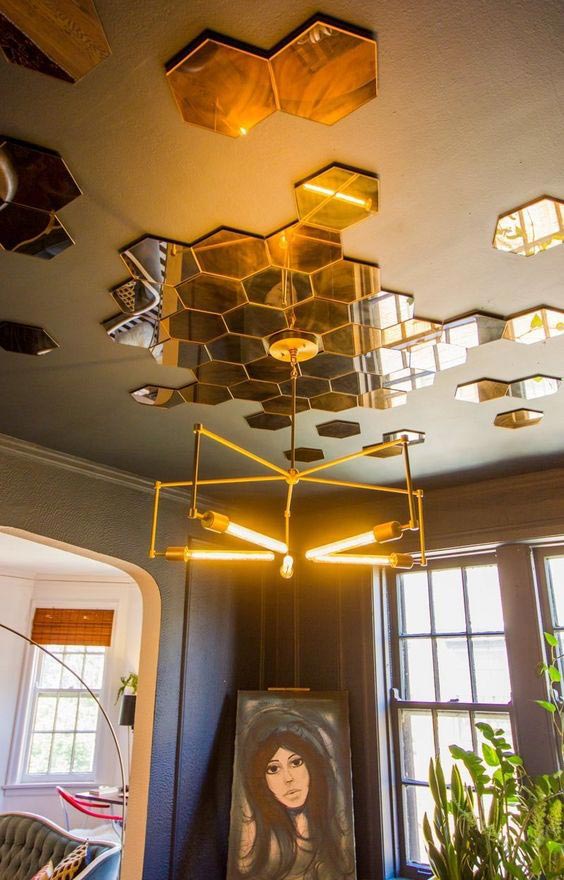 Source: Black Lacquer Design, Domino Magazine, Black Lacquer Design
So far neglected, ceilings in 2018 will be maximally exposed. A statement ceiling can transform a room from the top down with bold paint, striking wallpaper or intricate texture.
Source: Inside Closet, MALCOLMDUFFIN.CO.UK
Beams in the Farmhouse style, graphics, tiles, black paint – you can basically experiment with whatever comes to your mind. The only limit is your imagination.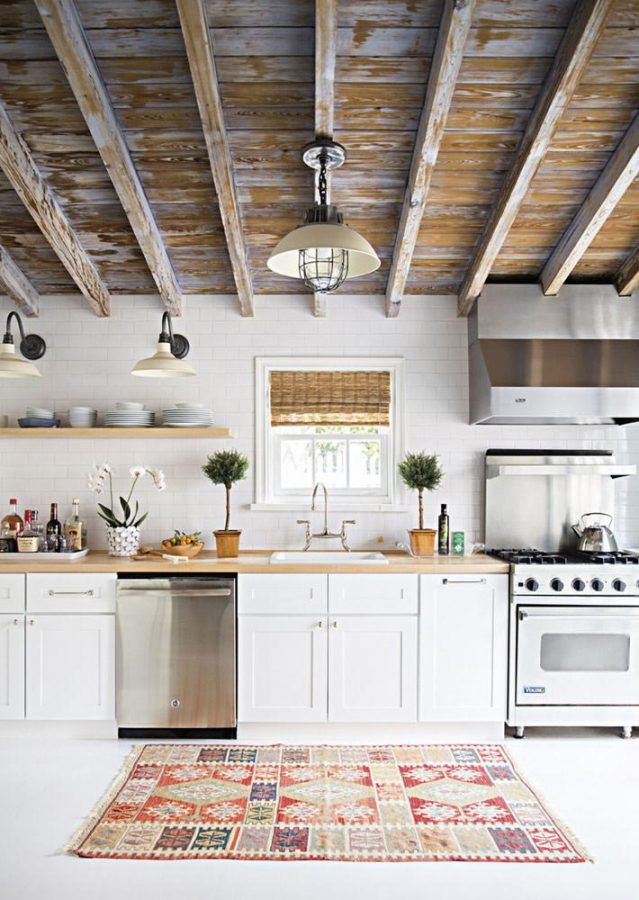 Source: philadesigns.com, Photography by Nikko DeTranquilli, Magenta and Lime
5. Mixed Metals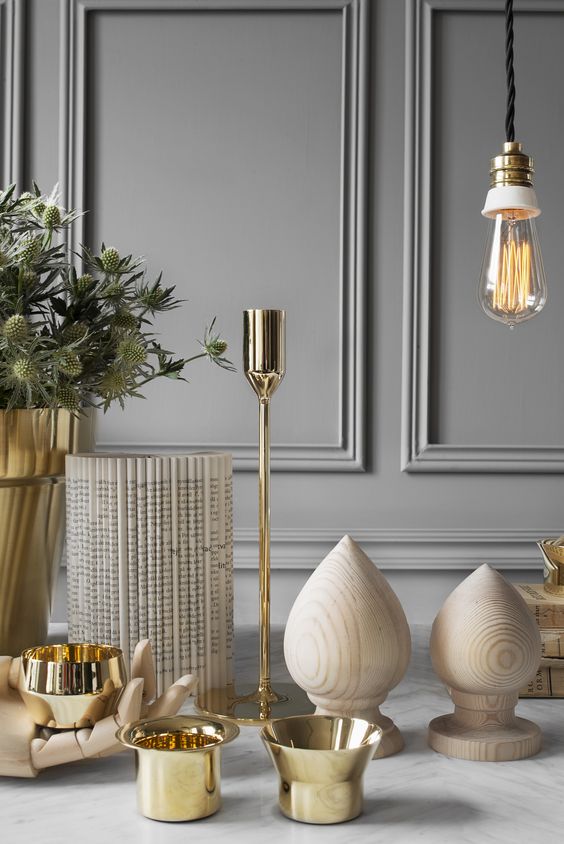 In 2018 we should focus on surprising contrasts. Metals mesh with any color palette, but to really amp up a space, mix different finishes together.
Source: The Room Edit, bhg.com
The combination of matte wood with shiny metal or marble is an extremely successful union that will bring a breath of freshness to such rooms as the kitchen or bathroom. Last year's farmhouse style is transformed into a modern farmhouse where we combine rustic wood with modern materials.
Source: photo by Artichoke – Mydomaine, Jean-Louis Deniot
As long as the color palette is consistent, we guarantee that the "marriage" will succeed.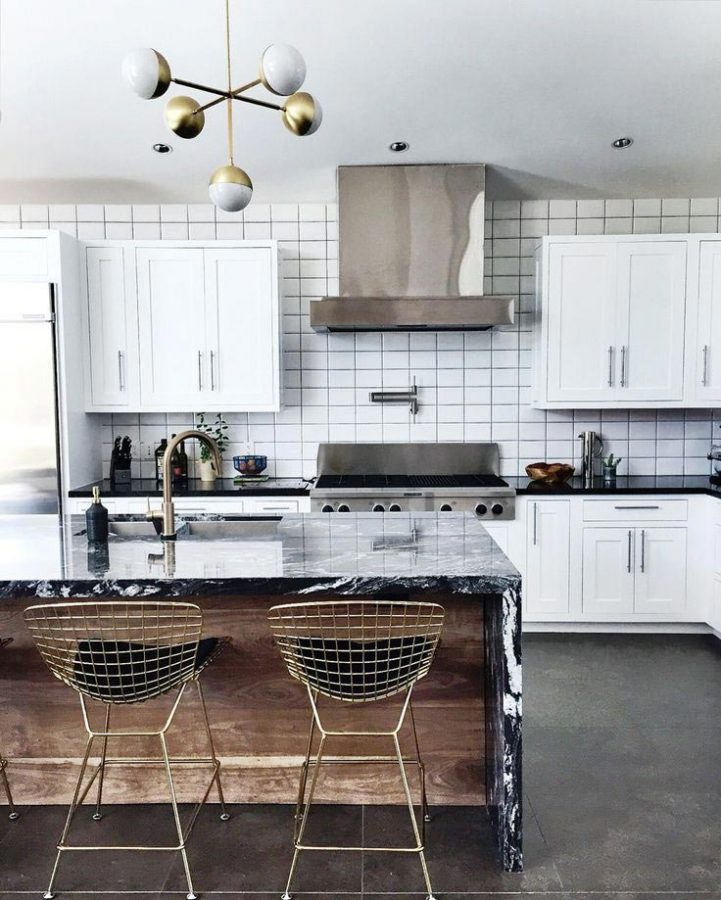 6. Terrazzo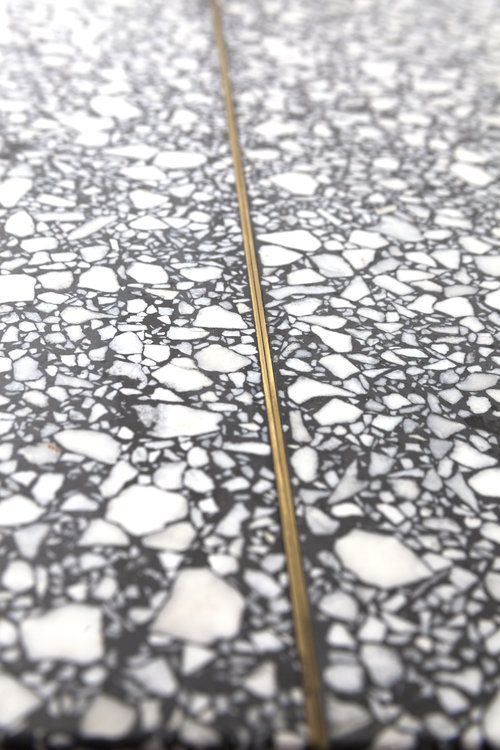 Do you remember terrazzo? The forgotten flooring of the '70s is coming back big time! Actually, the composite material was already known in the Neolithic period and widely used in antiquity. In fact, it is one of the oldest known floorings preserved to this day!
Source: Anthropologie, The Socialite Family
In 2018, terrazzo reappears yet again to brighten up ceilings, entryways and everything in between. Today's technology allows us to change the slightly grim, traditional look, and, by adding synthetic pigments, imbue terrazzo with any colors that come to our mind.
Source: dzekdzekdzek.com, Massimo Adario Architetto
Don't miss the opportunity to relive the 70's nostalgia, remastered in 2018!
Source: Papermint, Bettina Tomasone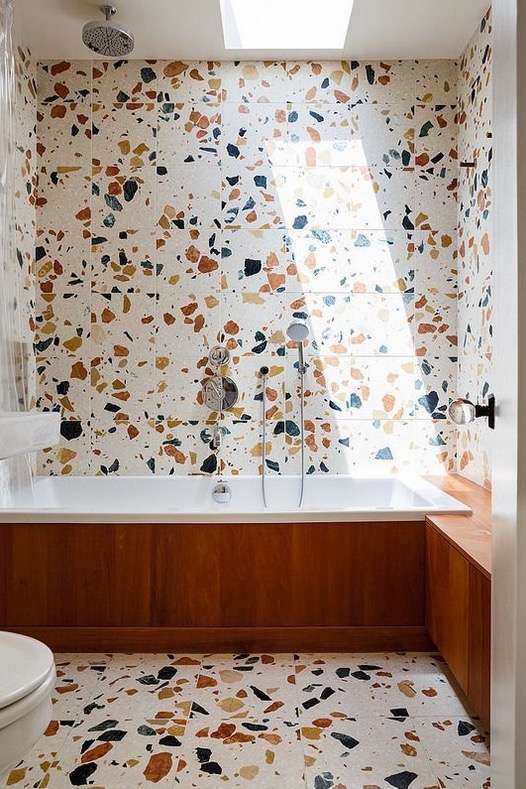 7. Antique Persian Rugs Now and Ever
The company of luxurious colors, raw materials, including concrete and rattan, and elegant fabrics, like velvet, perfectly combines with genuine Persian rugs. These wonders of the Orient are going to clasp all the 2018 trends like a buckle and complement them with the timeless dimension of the centuries-old, yet surprisingly up-to-date designs and impeccable execution. Although an antique Persian rug is something that never goes out of fashion, we believe that it will fit exceptionally well into the 2018 interior arrangements.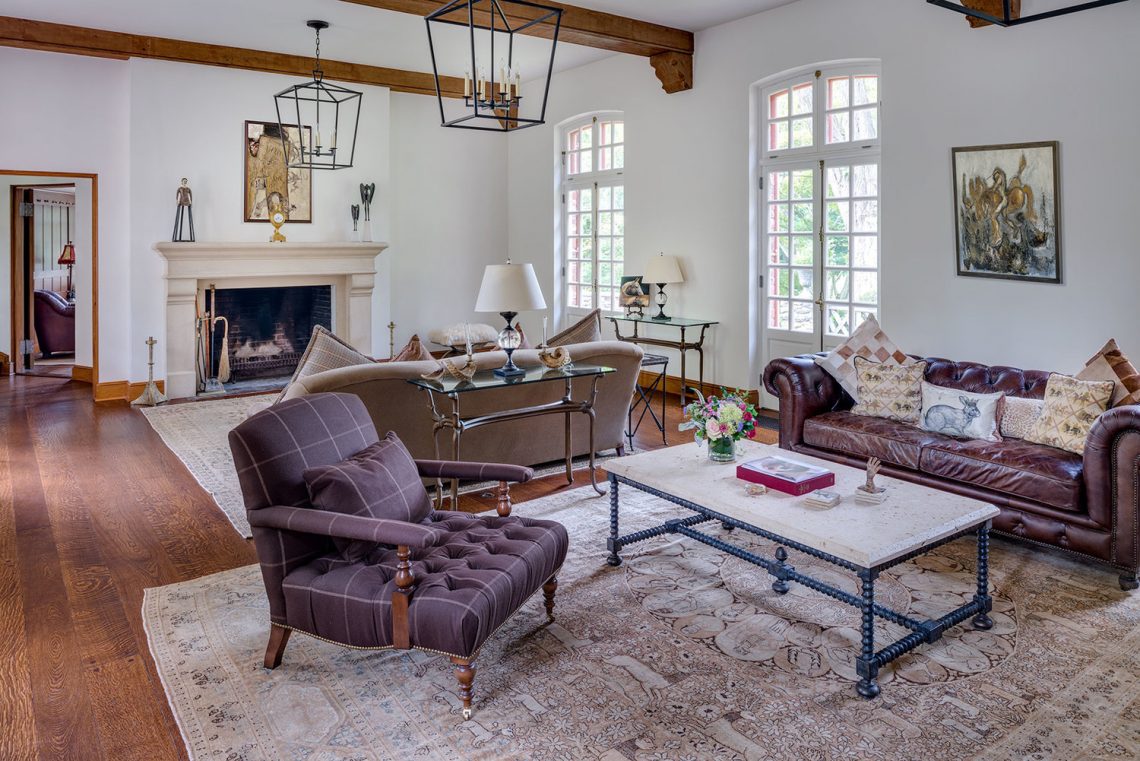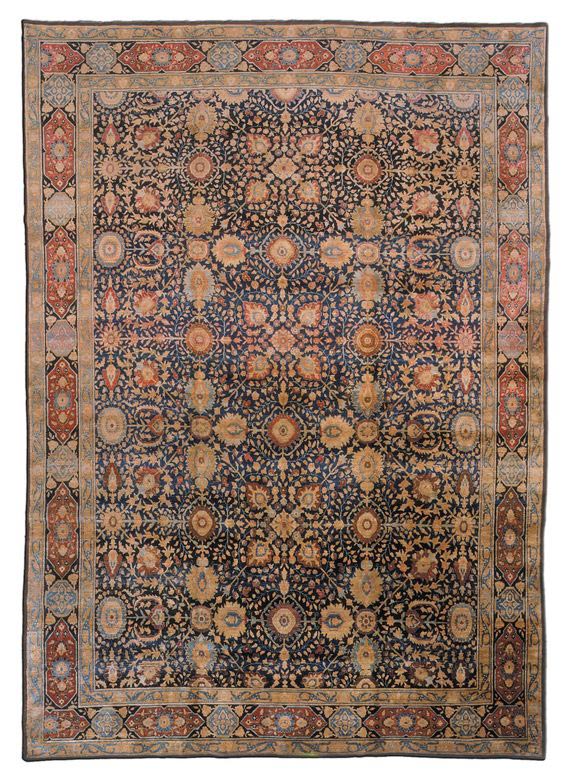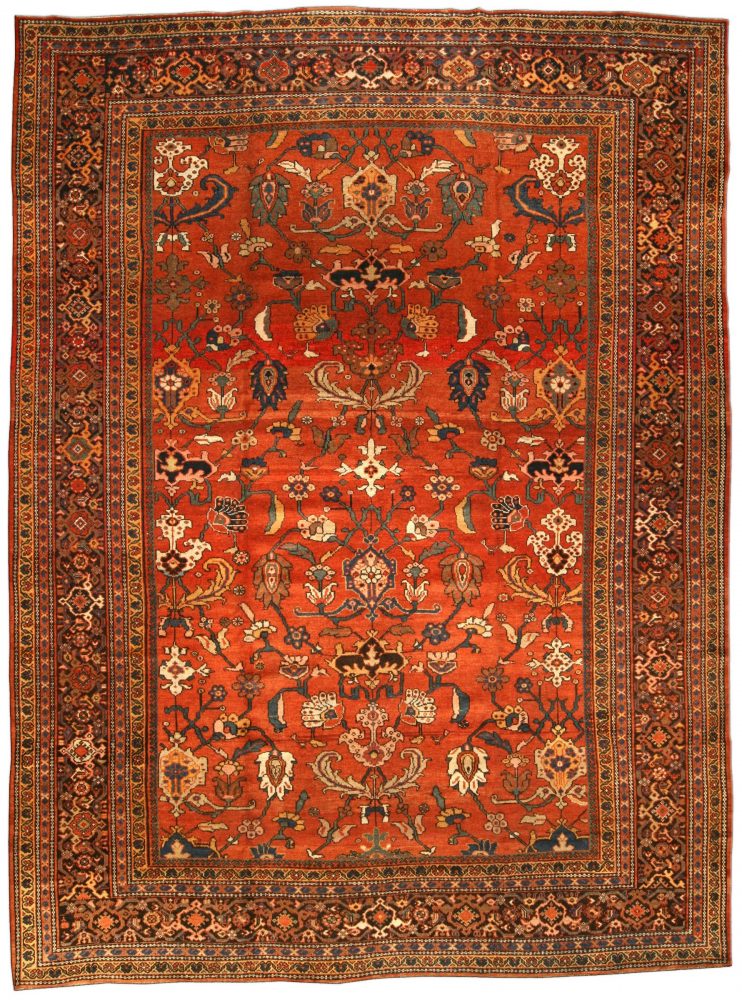 Courtesy-of-Alyssa-Rosenheck, Doris Leslie Blau Antique Rug
For more inspirations, take a peek at Doris Leslie Blau website – we are always at your disposal. And if by any chance you are visiting the capital, step into The Washington Design Center, 1099 14th Street N.W. Washington, D.C. 20005, to see our showroom. You can also give us a call at 202-808-9361.