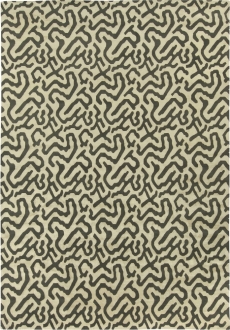 Rugs have been there ever since man thought he should have something beneath the feet even when slippers are not; contemporary rugs came in when stilettos replaced slippers! These rugs have their designs derived from modern forms of art such as graphical patterns and three D.
With antique carpets, a rug that fits in with the decor is hard to find but contemporary rugs make it easy to develop a harmony between the floor and the decor without much modification. Their styles vary just like designs in any fashion and ornamental items do. There are complex and intricate patterns on these contemporary rugs on one hand while on the other they can be as simple as squares and rectangles entangled in a mesh of vibrant threads weaved together by experts.
These kinds of rugs are becoming increasingly popular because of the way they add freshness to a plain and bland room. Simple enameled walls with wooden floorings and a small to medium sized rug in vibrant colors; just imagine! For a teenager's rooms these rugs are available with celebrity pictures and movie scenes woven together by machines. For kids' rooms these rugs have been seen with pictures of cartoons and cars. Whoever the end consumer is, the rugs fulfill their purpose. They are truly a floor item!
With an increasing trend of renovating homes and doing rooms the accessibility to such items without having to leave homes is adding to their popularity. Items can be booked online. Some websites are so interactive that they allow users to look into how the rug would look once placed on the floor. This is done through interior designing software and interactive user interface. If somebody is an animal lover, they can visit these sites and look into various designs and sizes of rugs with animal prints. Animal rights people would be happier if synthetic rugs serve the purpose and zebras don't have to be killed if somebody wants a black striped rug. So contemporary rugs are saving the environment, in a way at least (*wink*)!
Some people place rugs on the walls making the area look truly what is intended of it. A room with tribal masks and souvenirs as decor items would look all the more creative if a tribal printed rug is placed on the wall on handsome rods with pretty plugs at the ends. So, it is easier to give rooms a theme with a wide range of contemporary rugs available