No matter if you mostly eat out or cook at home – kitchen is usually the busiest room in the house. The vicinity of snacks and drinks definitely contributes to that. Moreover, its non-formal atmosphere favors deep, honest convos –it is a work and relax space in one. In 2019 you want your kitchen functional but not boring. See what's coming and put the kitchen decor on the front burner!
'Maximalism'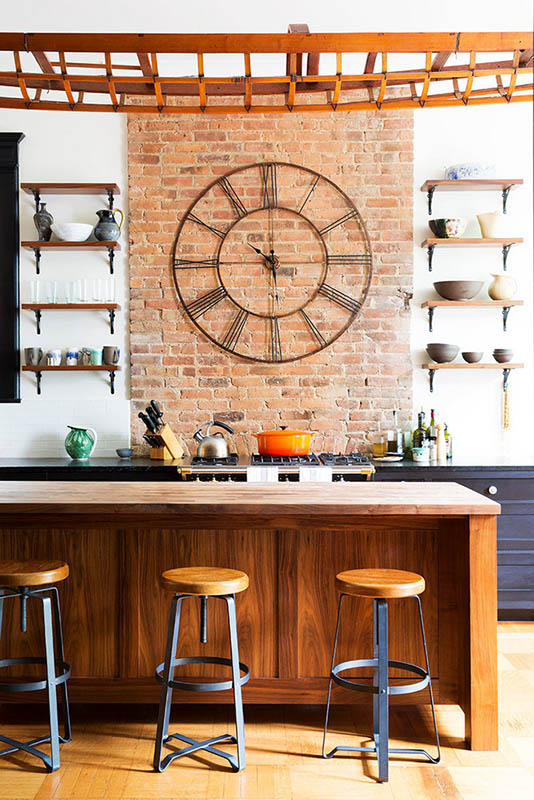 After many years of cool minimalism and Scandinavian style, we finally get to go wild. First, the trend was to promote strong colors (jewel tones), then decorations (statement walls, statement ceilings). Now it's time for 'maximalism' in the kitchen. Gabrielle Savoie of MyDomaine predicts that we are to experience "a raise in glass-paneled shelving, curated bookcases, and kitchens filled with personal items like vintage rugs, artwork, stoneware pottery, and other collected items."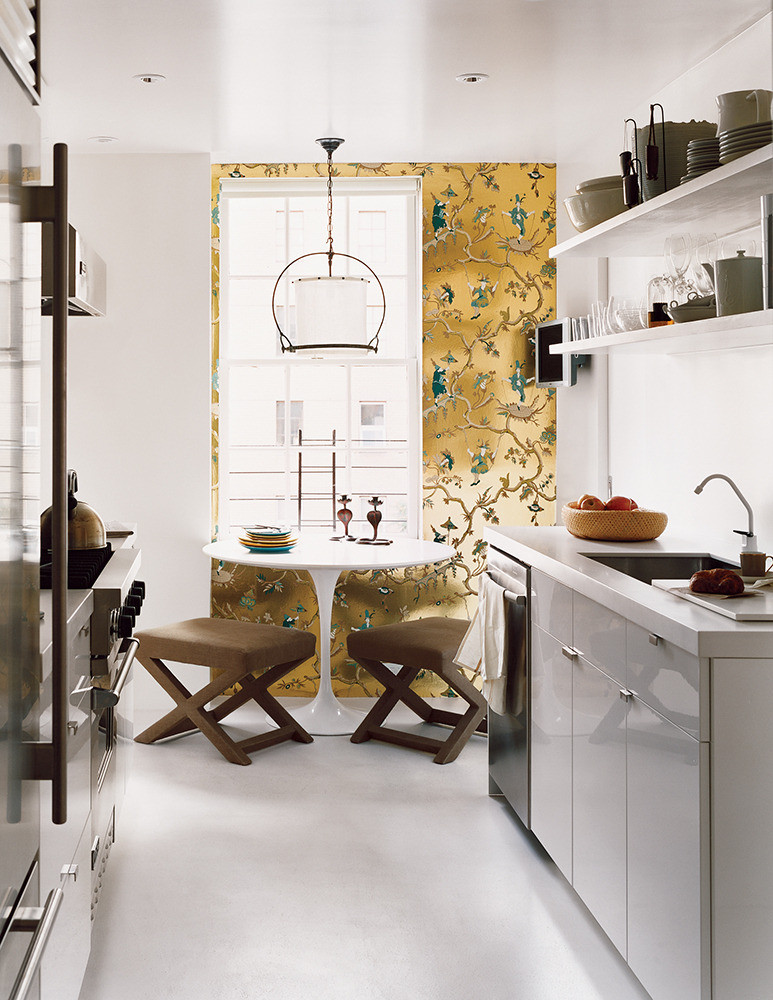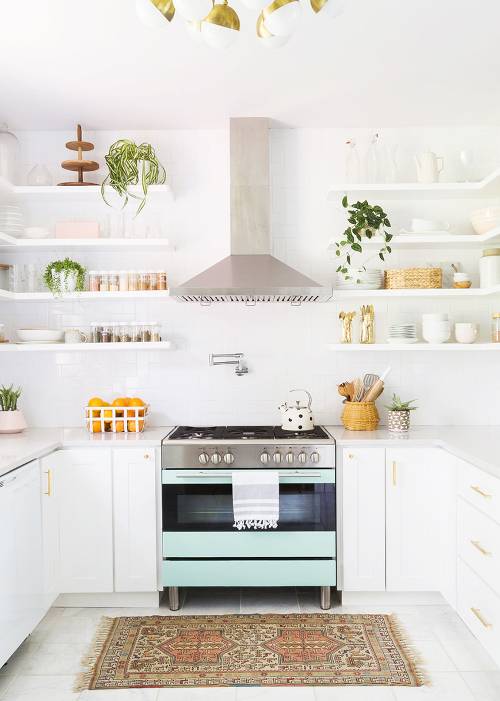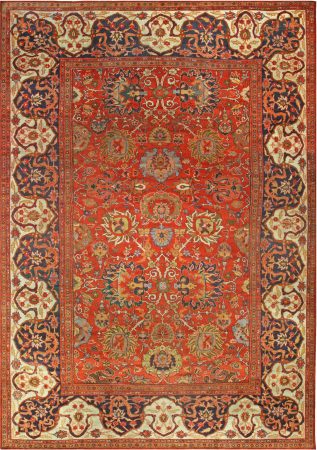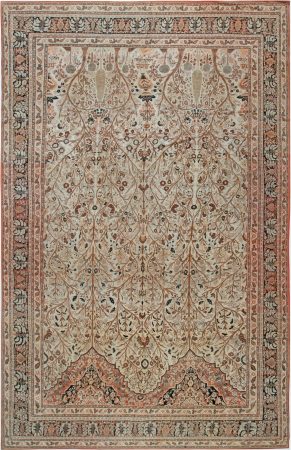 In the kitchen, a vintage rug is a perfect mix of practicality and style. Why? Well, it's vivid design will help you conceal any crumbs that may fall on the ground while nibbling. Its texture will bring warmth and pleasant sensation underfoot. Finally, its very presence will nicely define the space and complement it. Don't shy away from an oriental – it's a year to go crazy.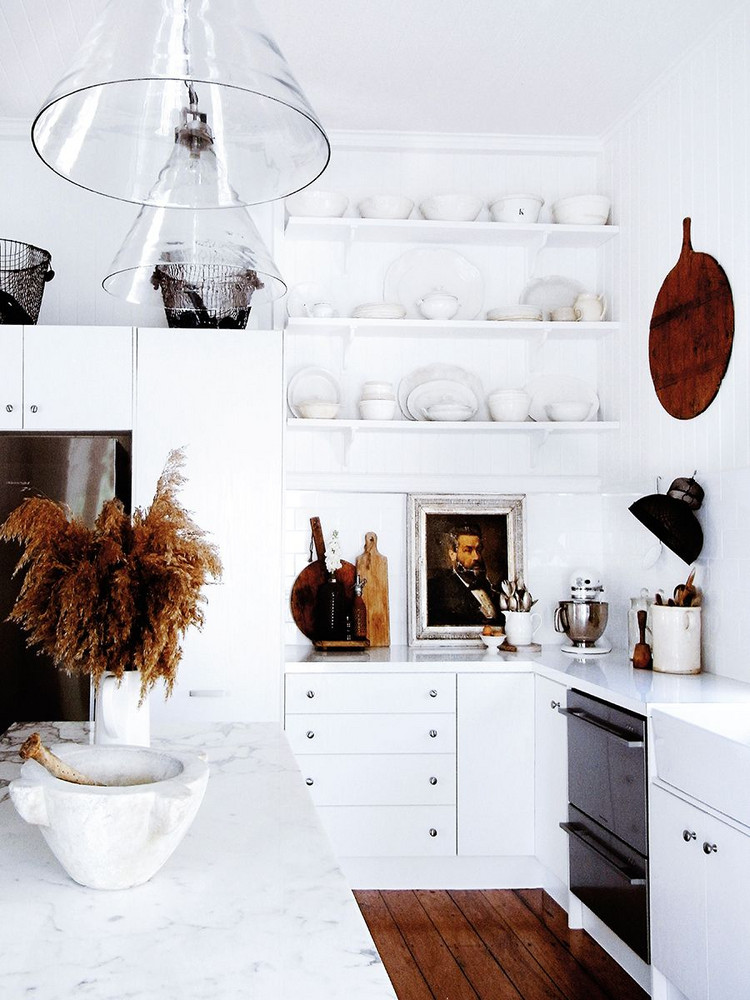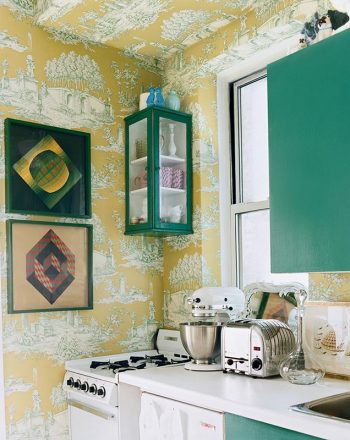 Storage Walls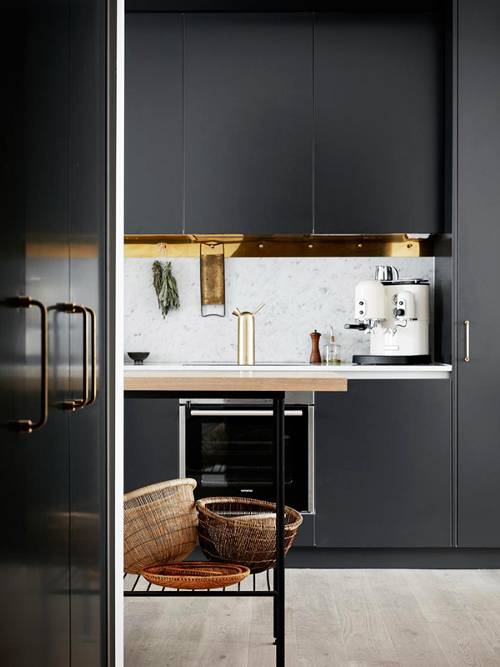 If we are to be stylish, why not to go from the floor up to the ceiling? In today's smaller apartments, a well-thought-out storage space is important. Storage walls are in accordance with the trend for wall paneling. Made in dark wood with shiny finish, they will exude an equally elegant vibe.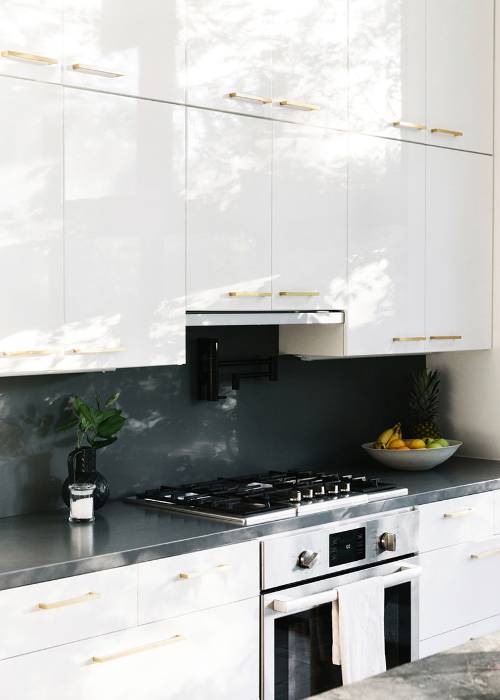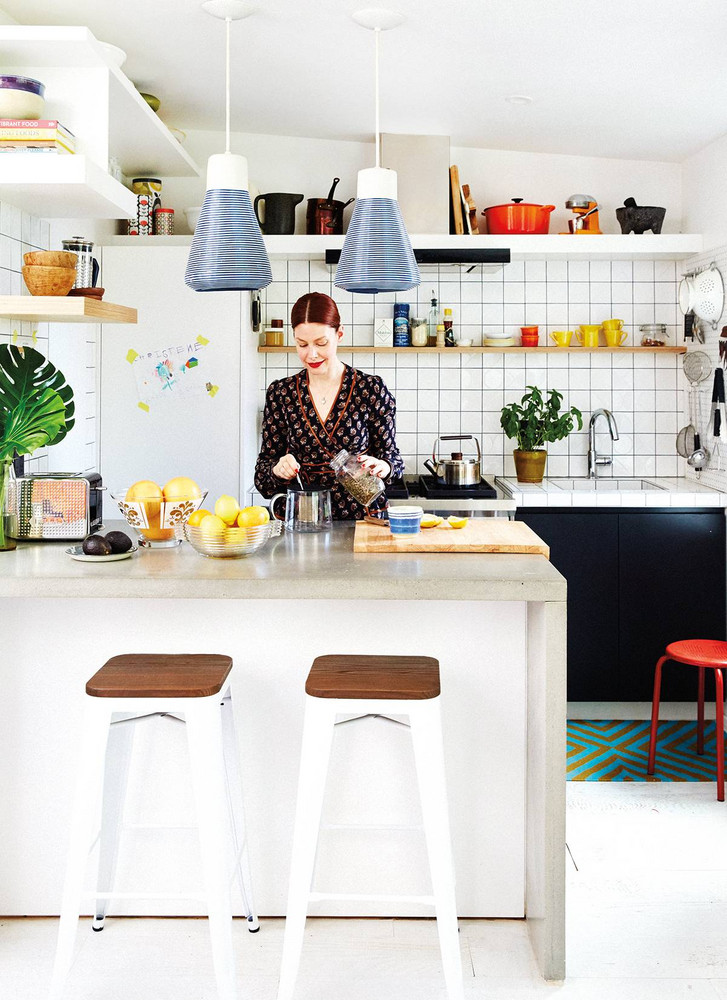 "The new kitchens of 2019 will feature one wall of lower cabinets and countertops, a larger island, and floor-to-ceiling storage in the rest of the space," says Savoie. We can already feel that chic heating us up but we are def not leaving the kitchen!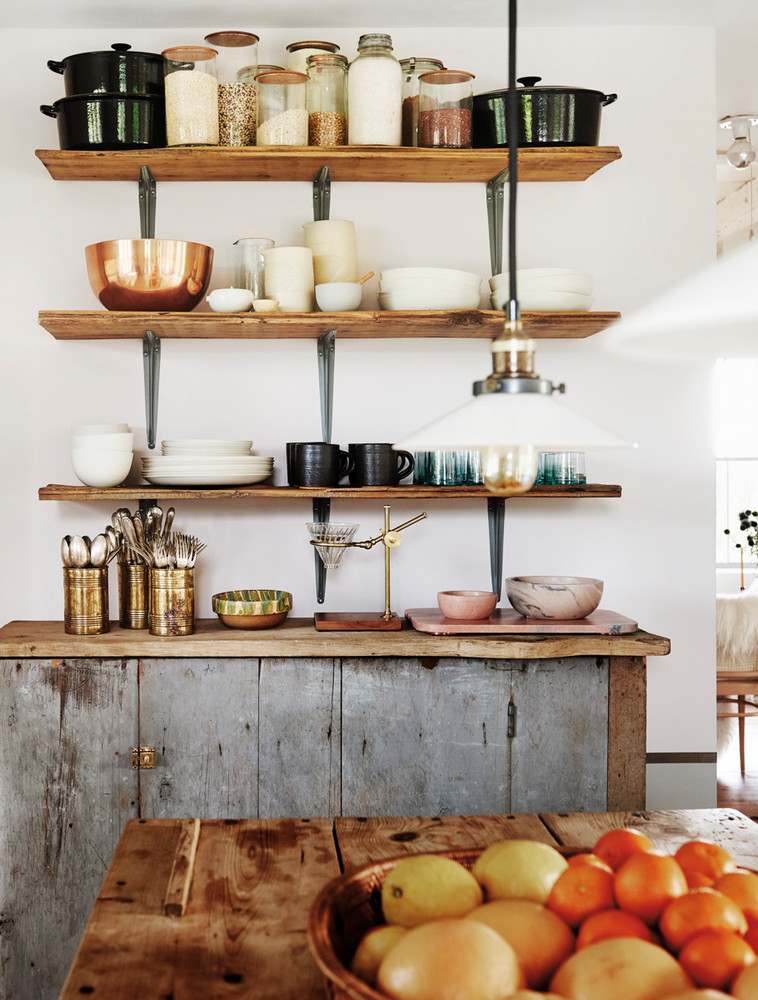 Statement Backsplash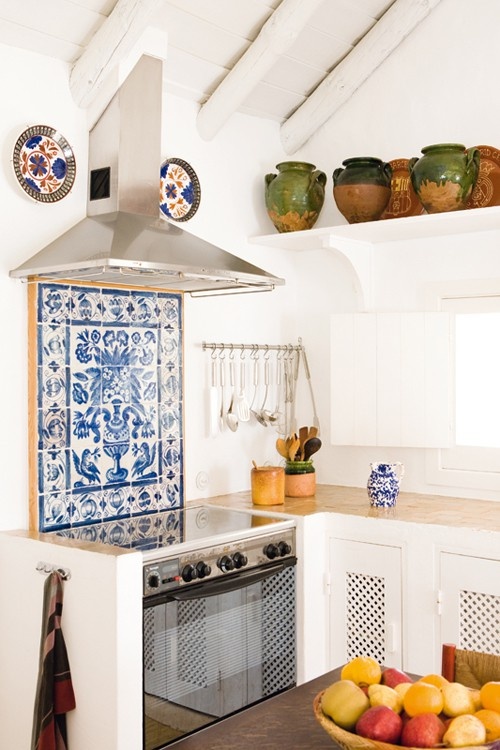 A trend that has been growing in strength since the fashion for Moroccan tiles. Backsplash is an inconspicuous spot, which has great potential. Of course, it has a practical and decorative function at the same time. Colored marble, hexagons, oriental tiles, copper, mirror or maybe Wabi-Sabi style?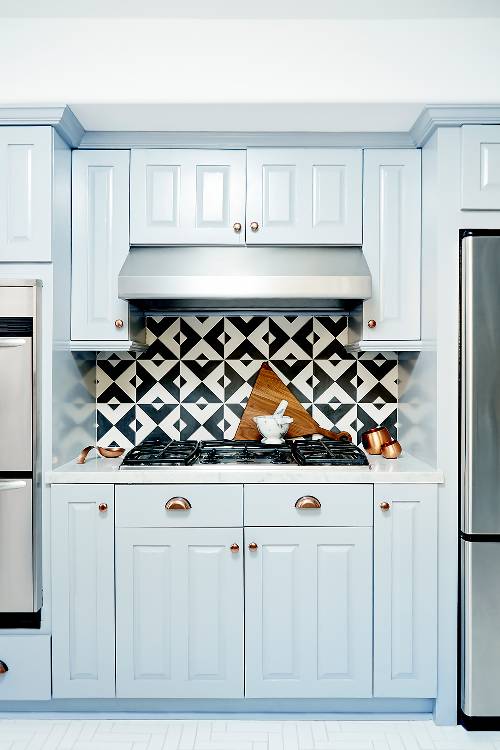 The choice is huge! MyDomaine sees the future in stone: "As we're seeing fewer kitchens with traditional upper cabinets, statement backsplashes are on the rise. Specifically, stone backsplashes with a narrow ledge or shelf are having a moment—and will only continue to grow in popularity in 2019." Clean, solid and modern with the mid-century undertones. Something for years, beyond any doubt.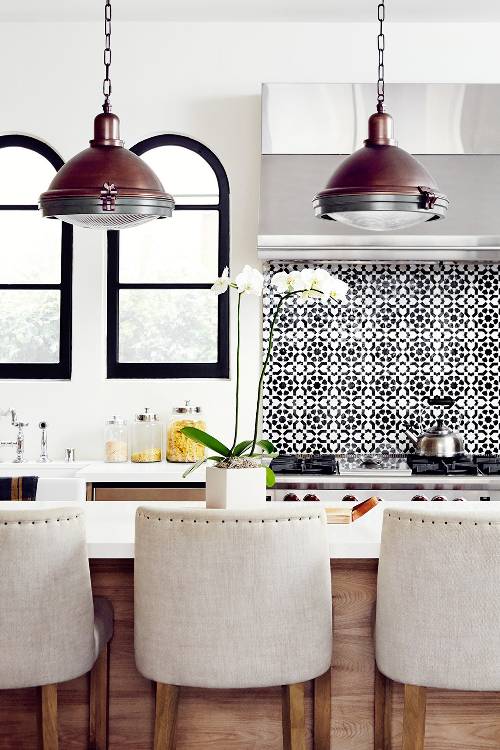 Timeless Materials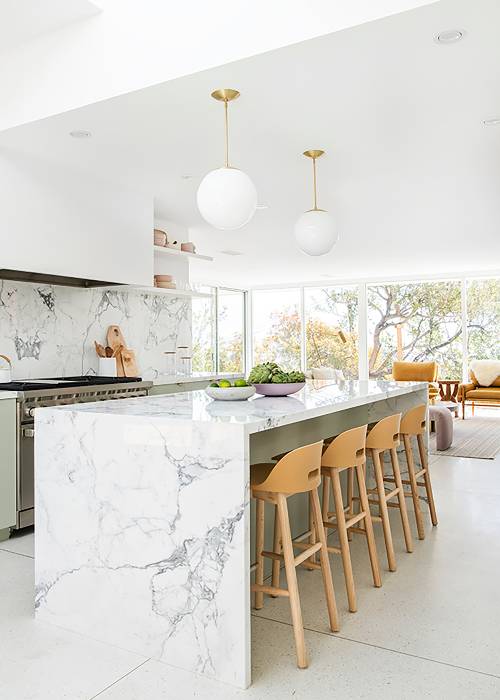 Kitchen is a place where reorganization requires a certain investment. It is not like we introduce changes there every year, right? Therefore, the choice of decor must be ageless, and this is closely related to the quality of the materials. The ever-stronger ecological trend makes us more and more aware that poor, materials are a bad idea.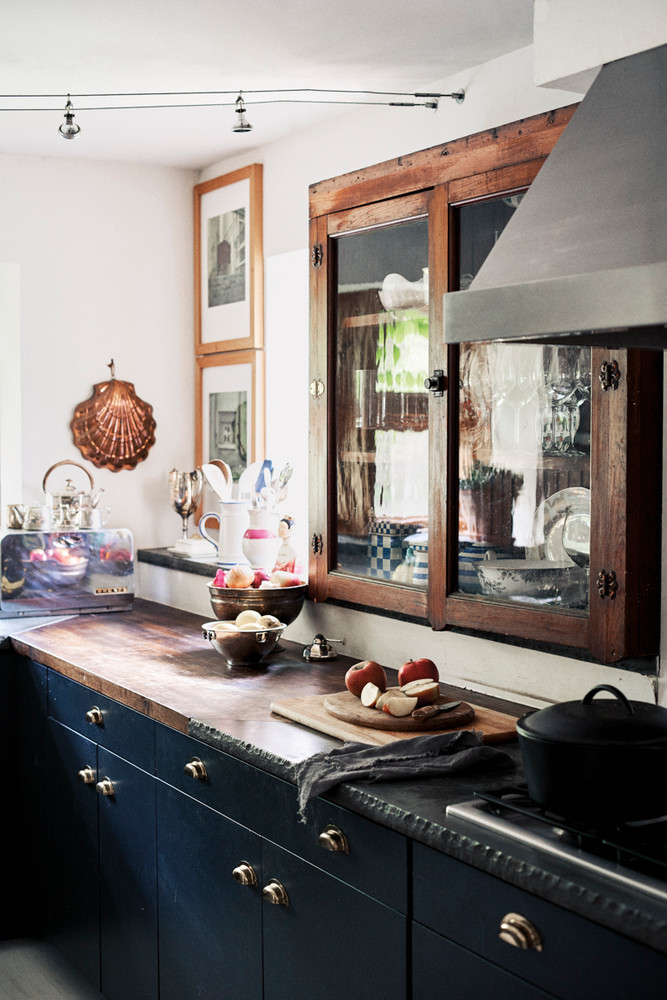 Especially when we decorate the kitchen. For the sake of the environment (and design), it is worth investing in finishing that will serve us for decades and will never become passé. Wood, marble, granite, brass and copper are our top 5.
Shiny Metallics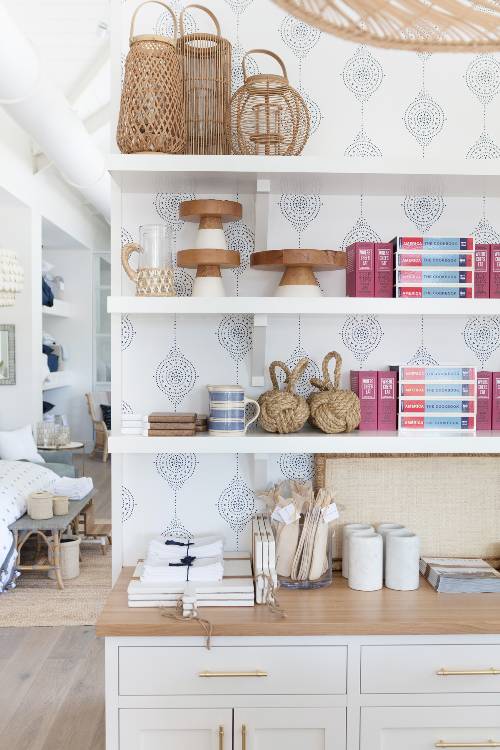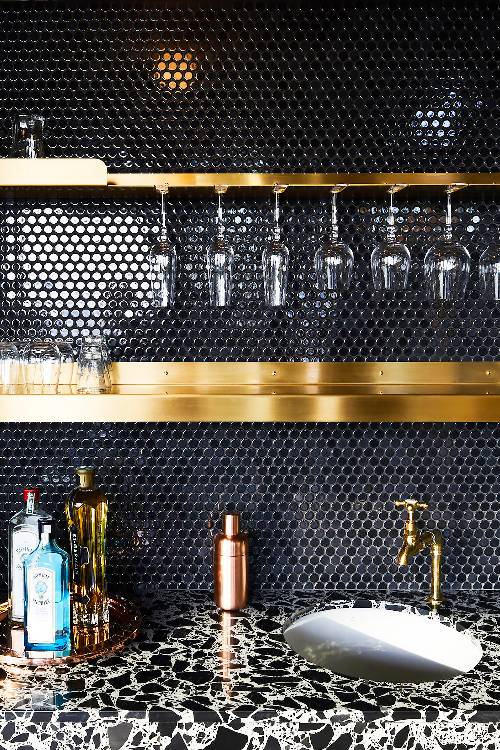 Have we already said that you may go a little crazy in all this "timelessness"? Prepare for statement… sinks! Luster and gold is a direction to follow, trust us on that. You may decide on a classy patina effect or go all the way glamour. Just make sure the tone of your sink is in line with the rest of the decor. Considering storage walls, hammered finishes would add a nice panache. Bright metallics, warm shades and intricate details are a guarantee of good ambience. It's a perfect time to call a blacksmith.
Doris Leslie Blau can help you find the right Persian carpet or oriental rug. We have a large showroom in New York City plus online catalogs and supplementary information. For help choosing a product for your needs, contact us online or call 212-586-5511.