Reprinted from The Wall Street Journal, January 2016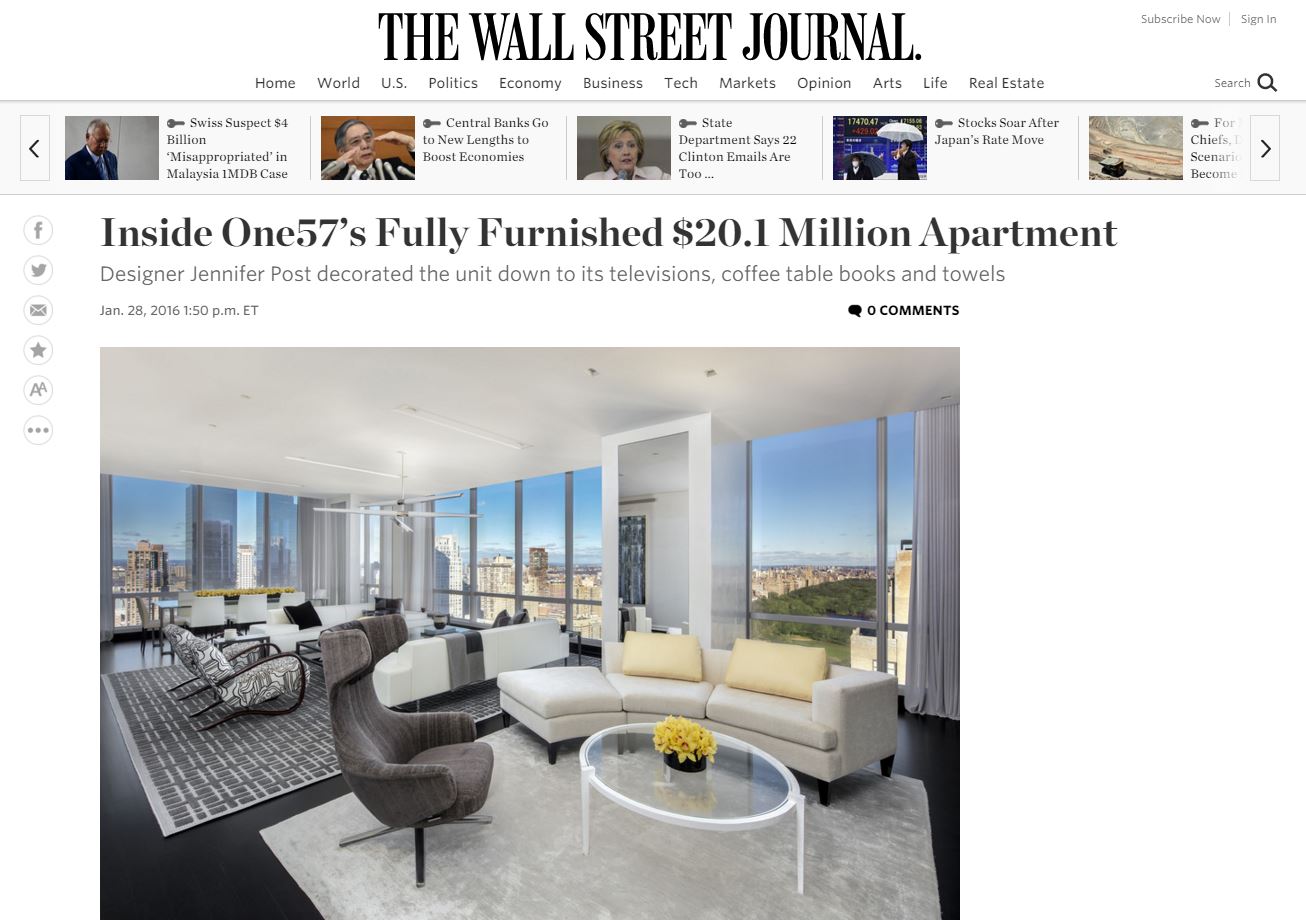 Reprinted from The Wall Street Journal, January 2016
To Spur Sales, Extell Development Offers One57 Condo Decorated Down to the Bath Towels
The developer of the luxury tower enlisted designer Jennifer Post to decorate the unit down to the bathroom towels; it will list for $20.1 million
By CANDACE TAYLOR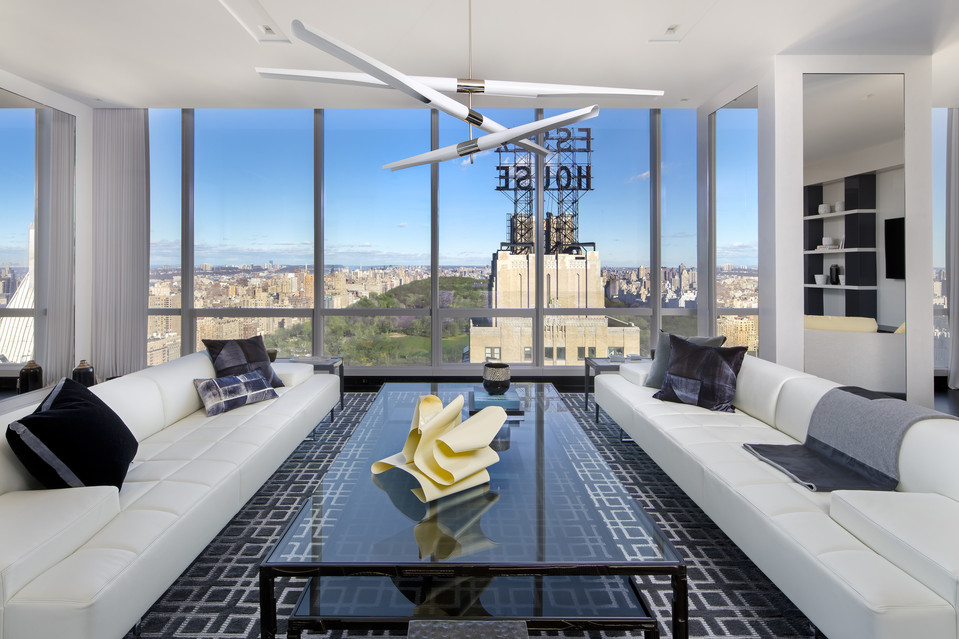 With the high-end Manhattan real-estate market slowing, Extell Development decided to pay a designer to fully furnish a $20.1 million apartment at its new construction condominium One57, down to the coffee table books and bathroom towels.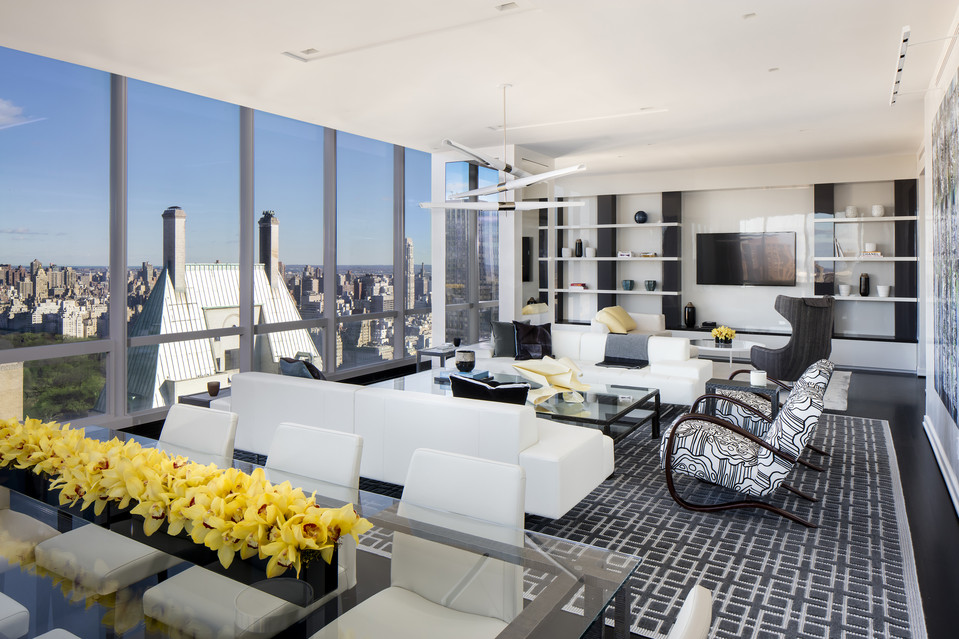 Designer Jennifer Post spent about eight months decorating the three-bedroom, 3,228-square-foot apartment on the 45th floor, according to Extell's Graham R. Spearman, who is handling sales in the building. Ms. Post's work was "at least a $1 million renovation," said Extell founder Gary Barnett. "But that's what it costs to do something really nice."
Ms. Post, who recently designed another unit in the building with a similar layout, installed recessed lighting and Venetian plaster in the apartment and commissioned custom-made furniture. The televisions are already installed and wired, the drapes are in place, and there are soap and towels in the bathrooms. All of the décor is included in the price; the art is available for sale at an additional cost.
The high-end real-estate market in New York City has softened in recent months amid a glut of new construction luxury condos, and buyers are taking longer to commit, Mr. Barnett said. One57, which has 94 units, is now about 80% sold after starting sales at the end of 2011, Mr. Spearman said, although this unit hadn't been released until now.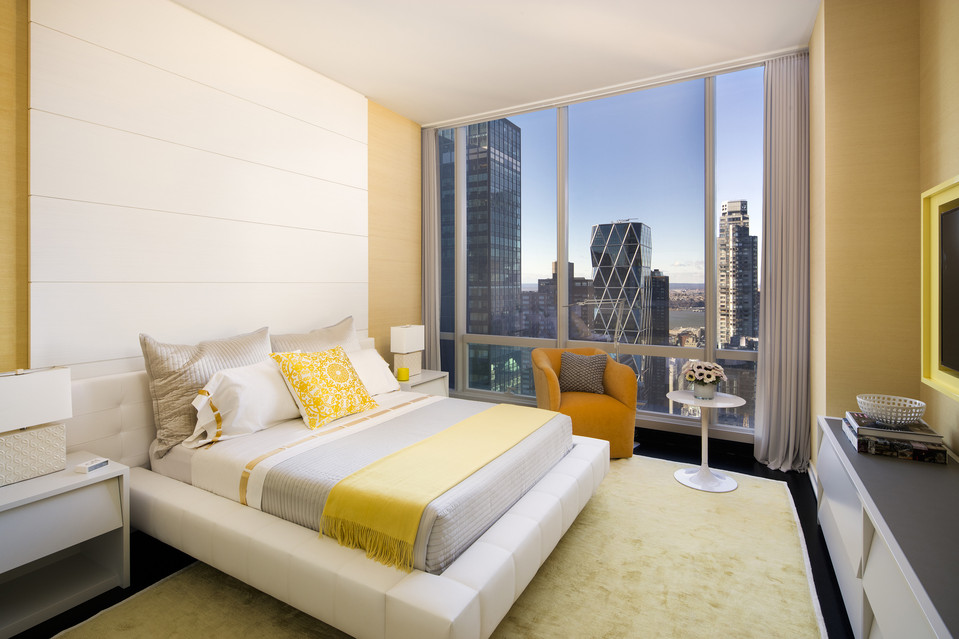 Mr. Barnett said most of the units in the building with "perfect views" have already sold; many of the remaining units have partial views. In this apartment, the view of Central Park is partially obscured by the "Essex House" lettering atop the nearby hotel.
He said he plans to try out the same technique with other units in the building in the next few months. "We think this is really going to spur sales," he said.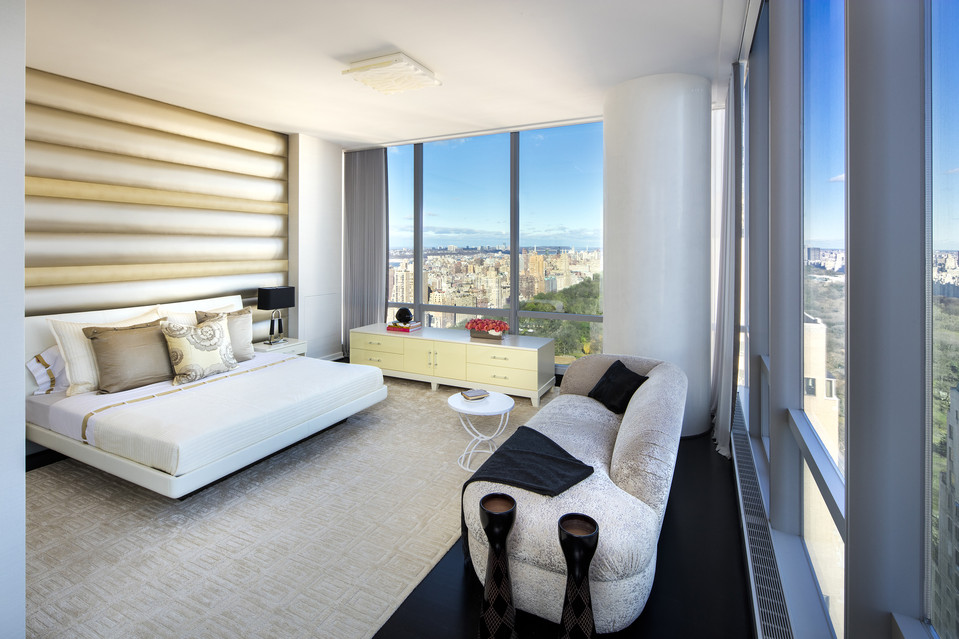 Reprinted from WSJ, January 28, 2016