Reprinted from Architectural Digest May 2017
When choosing a carpet, it seems there are infinite possibilities, from handwoven Persian silk varieties to flatweave dhurries—a range that can make selection quite overwhelming. Such a dazzling variety is on full display at one gallery on New York's Upper East Side this week. Walking into a windowed pop-up gallery in the Interior Design Building, I'm immediately greeted by more than a hundred vibrant carpets hanging from walls, sprawled across floors, and laid underfoot.
Nader Bolour, owner of venerated carpet gallery Doris Leslie Blau, has curated this diverse assortment of dazzling rugs for Wright's 20th Century Carpets auction, which will take place on April 20. And since 20th-century styles are supremely varied, from Art Deco to Swedish midcentury to Arts and Crafts, Bolour offers to give AD a personal tour of the space and a crash course in all things carpet.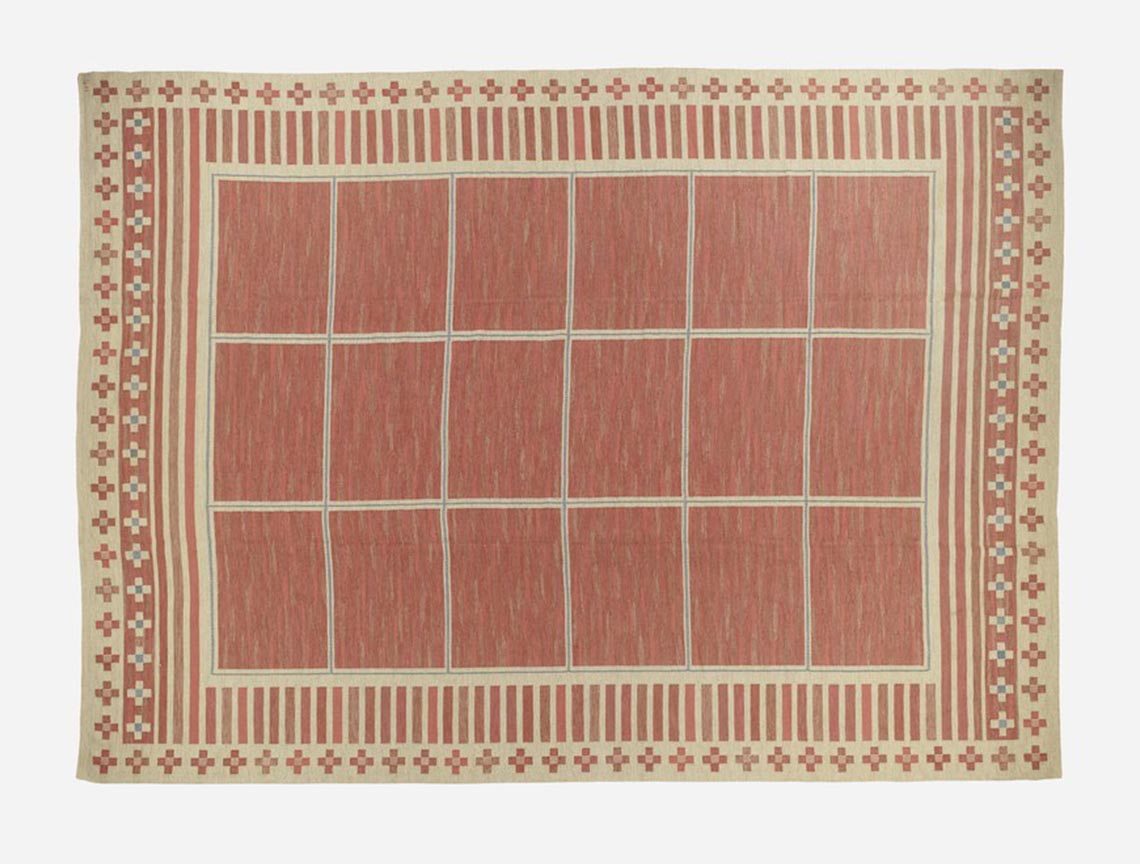 Swedish Midcentury Styles
"This was made in the 1940s or '50s, and it's in fantastic condition," Bolour offers by way of description, gesturing to one wall bearing an enormous Edna Martin flatweave carpet comprising dusty red-orange squares bordered with geometric stripes and crosses. "One of the biggest draws to Swedish midcentury rugs is their simplicity yet freshness and vigor." He points to the center of the rug, noting that the style's clean lines are characteristic of Swedish rugs: "It doesn't take over the pattern like many Persian and Oriental rugs do," meaning they can work well in a myriad of interiors without distracting from a space. The versatility of the Swedish midcentury rugs make them consistently popular among Bolour's clients.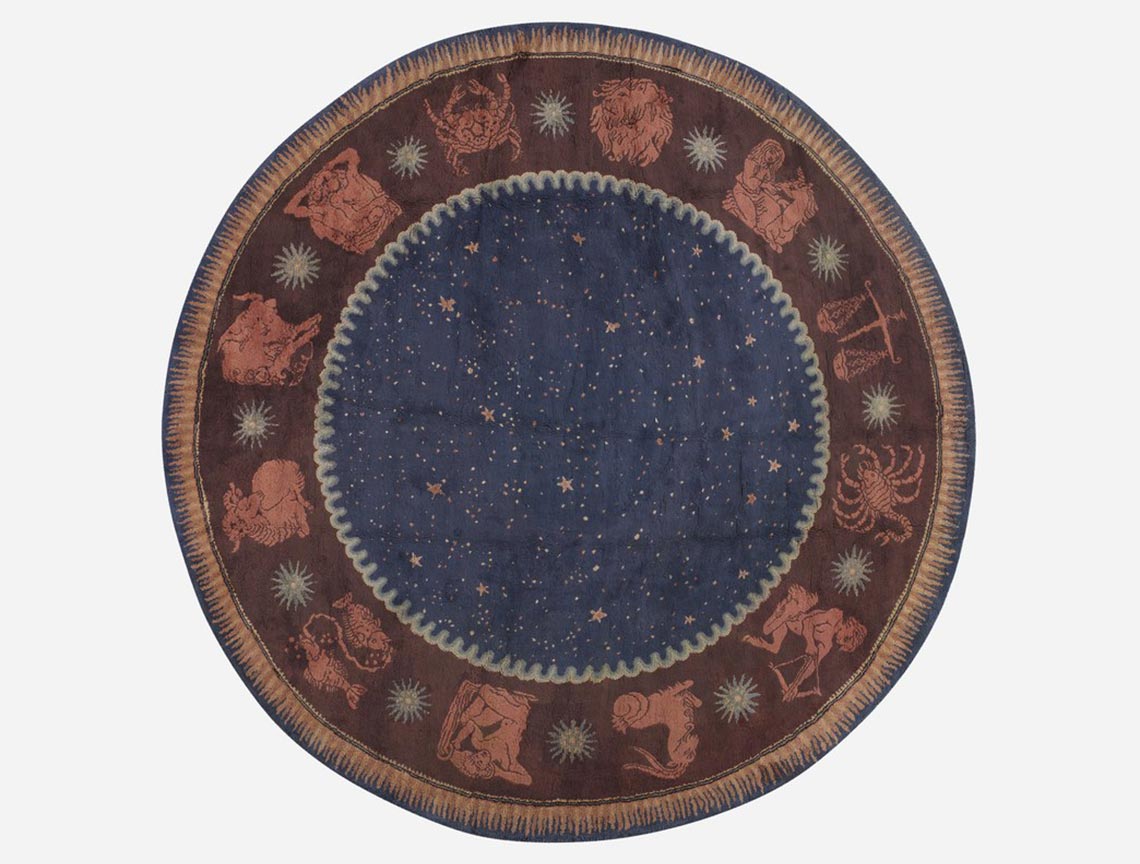 Art Deco Styles
A large circular rug bordered with zodiac symbols and punctuated with a deep-blue constellation pattern is one of the most striking pieces in the room; it's impossible to ignore. Bolour explains that this Art Deco–style piece was designed by artist Paul Follot in the 1920s.
Art Deco carpets are often more art works in their own right, requiring the proper interior to let them shine. "Art Deco is a lot more specific so it's harder to use them in different settings," Bolour says. In order to accommodate an exceptional style like this Follot, Bolour suggests a modern or minimalist backdrop; "This one could look beautiful in a very modern room, a glass home with not that much going on, or even a classic Deco house," he says.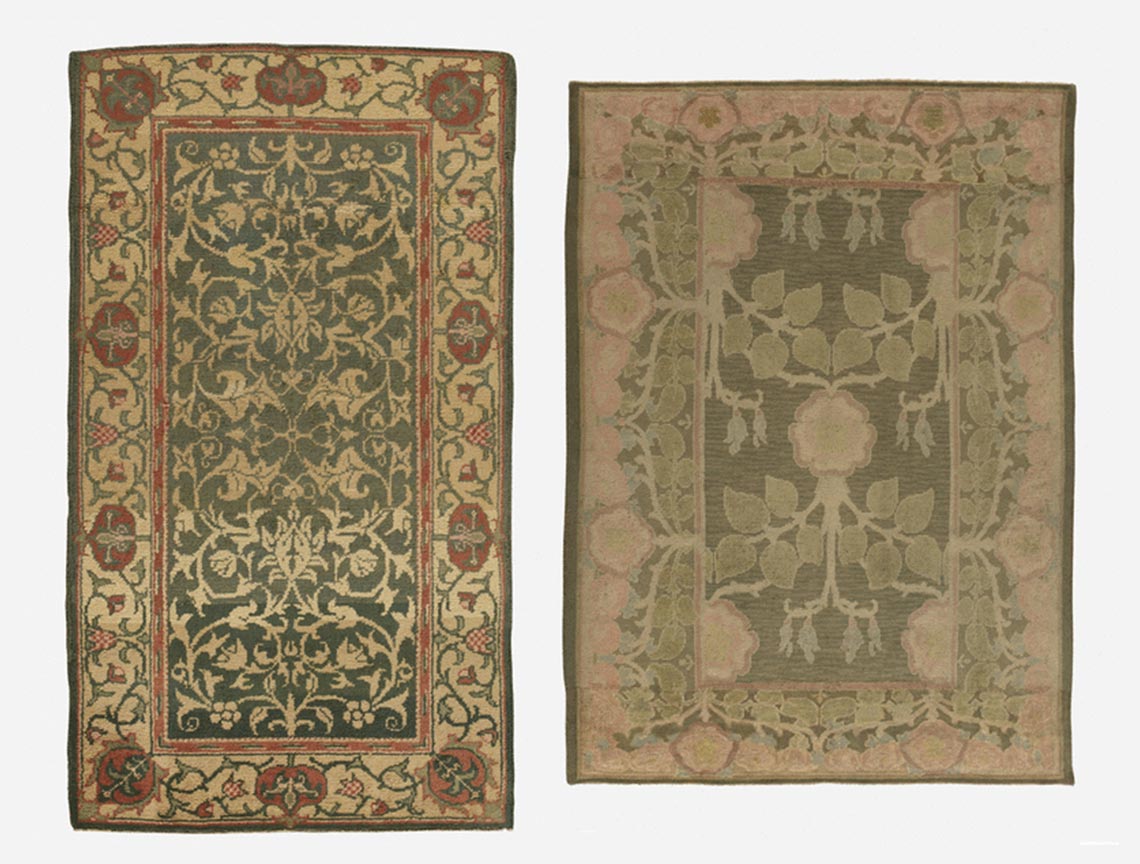 Arts and Crafts Styles
From a style conceived by William Morris in the late 19th century, Arts and Crafts carpets are characterized by their floral patterns, earth-toned palettes, and whimsical symmetry. The work of two notable designers of the period will be up for auction. Displayed alongside a Hammersmith pile rug made by Morris himself is another Arts and Crafts example by notable architect and textile designer C.F.A. Voysey. "Green is a common color in these styles," says Bolour, in line with their motifs of nature.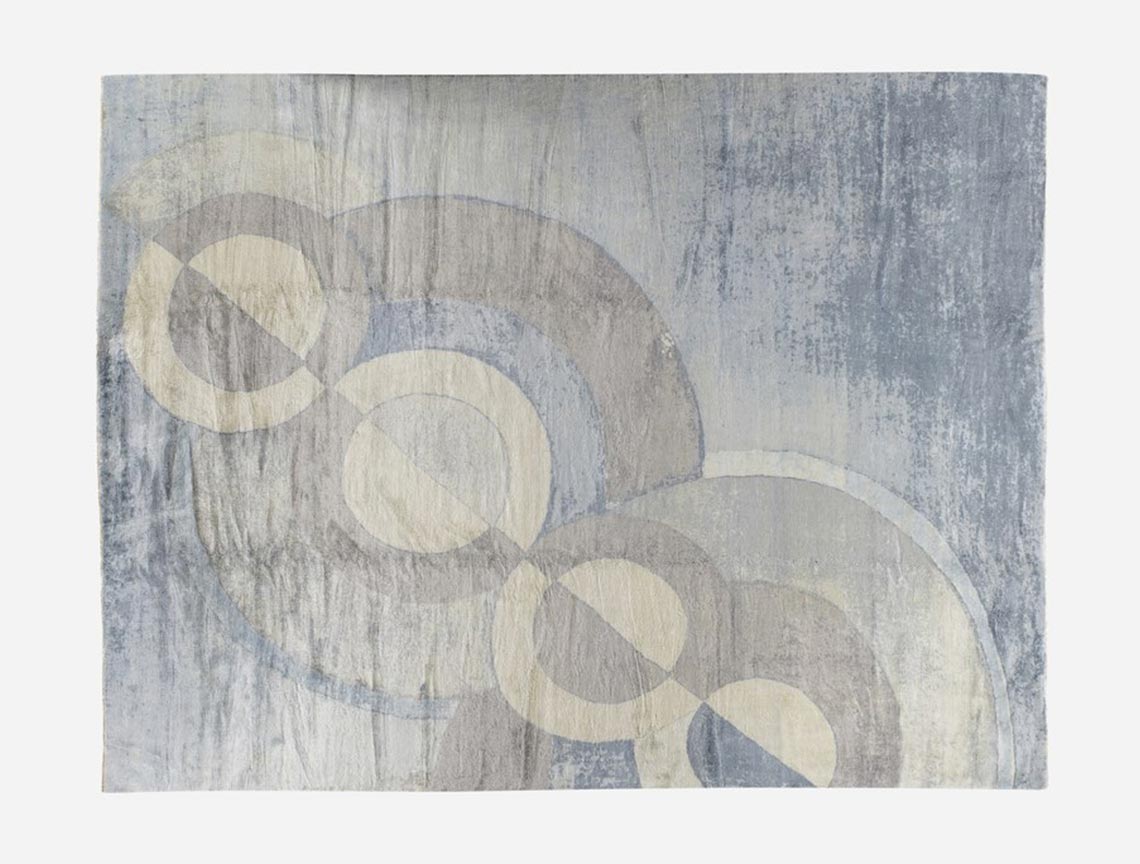 Contemporary Styles
Diverging from the theme, a few contemporary carpets created exclusively for Doris Leslie Blau (which Bolour helped design) will also be up for bidding.Bolour points to a soft-blue rug that takes up significant floor space, explaining that it was inspired by a piece of glass. He encourages me to bend down and pet the carpet, and though I hesitate at first, I'm immediately glad I did. The hand-knotted mohair is thick and cashmere-soft. "We used these dreamy sky and powder blues, with just a touch of electric blue," Bolour says. Choosing a rug with a variety of different tones prevents it from looking dull and flat, and Bolour notes that a good rug should never look "brand new."
Light blue is a surprisingly versatile carpet color, explains Bolour. "Today, light blue is picked out by a lot of designers when decorating. It can work well with soft grays and even work with white—and we have a black floor here, and it even works beautifully with that," he says.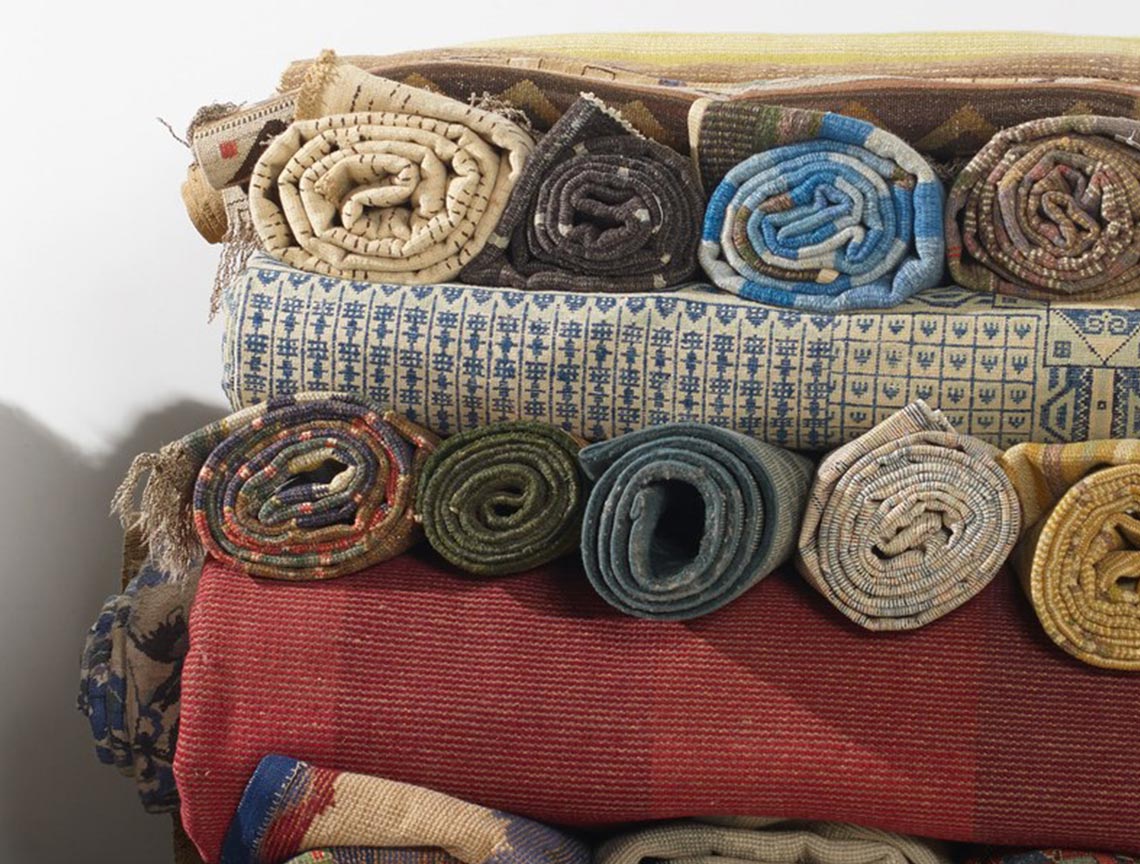 A Minimal Collection
Despite being immersed in the carpet world since his teenage years, Bolour himself owns only one rug. Picked up at the Bermondsey Market—a noted antiques market south of London—27 years ago, the unique carpet has no famous names attached, and still little is known about its history. "The market used to be open only on Fridays from 4 A.M. until about 8:30 A.M.," Bolour says, "and people would have to pay cash and pick up whatever they bought."
Bolour was quickly drawn to its unusual look. "I found this silk rug, probably mid-19th century, with all kinds of different wild animals on it," he explains, "and that's the only rug in my collection." Bolour credits his lack of a personal collection to his desire to share the exquisite rugs he finds, "But I wasn't such a sharer for that one," he says with a laugh.
Reprinted from Architectural Digest May 2017