The heart of China's antique market is in Beijing, which is a clearing-house for items from all parts of China. Old textiles and carpets are brought in from the countryside and cleaned and repaired by local dealers, who then sell them on to visitors and locals.
Chris Buckley, reports on the carpet and textile trade in Beijing and Shanghai, where he is proprietor of Torana Gallery and Torana House respectively. Meanwhile Diana Collins takes a guided tour around Hong Kong's Hollywood Road and the surrounding area. The road has been known for decades as the city's prime locale for antiques, selling an overflow of ancient treasures superfluous to a modernising China.
One word of warning, however – the weekend market is notorious for fakes and copies, particularly amongst 'hot' collectables such as kesi (silk tapestry) and Imperial rank badges. Rug collectors visiting Beijing should venture a little further afield and visit some of the specialist dealers in town, such as the Qian Men Carpet Company, Zang Han Zhai and Xu's Antique Carpets. These dealers stock carpets from all regions of China, with a wider range than Curio City. Their stock includes large carpets from the oasis towns of Khotan and Kashgar in Xinjiang, as well as carpets from Tibet, Qinghai, Gansu and Ningxia Provinces. Good carpets from 'classic' collecting areas such as Khotan and Ningxia are expensive, but good deals can be found in some of the lesser-known types such as Kirghiz rugs from the northern part of Xinjiang. From time to time a few Caucasian carpets turn up with these dealers, who are mostly located having been woven by unmarried girls as dowry items. Ethnic textile collectors should also be sure to visit the weekend market at Pan Jia Yuan. This consists of several hundred small dealers in all kinds of antiques. Ethnic textile dealers are grouped under the southwest canopy. New and old pieces can be found, so it helps to have a good eye for modern workmanship and dyes. Pan Jia Yuan is also a good place to search for antique Han Chinese needlework, such as embroidered sleeve panels, cloud-collars and opera costumes.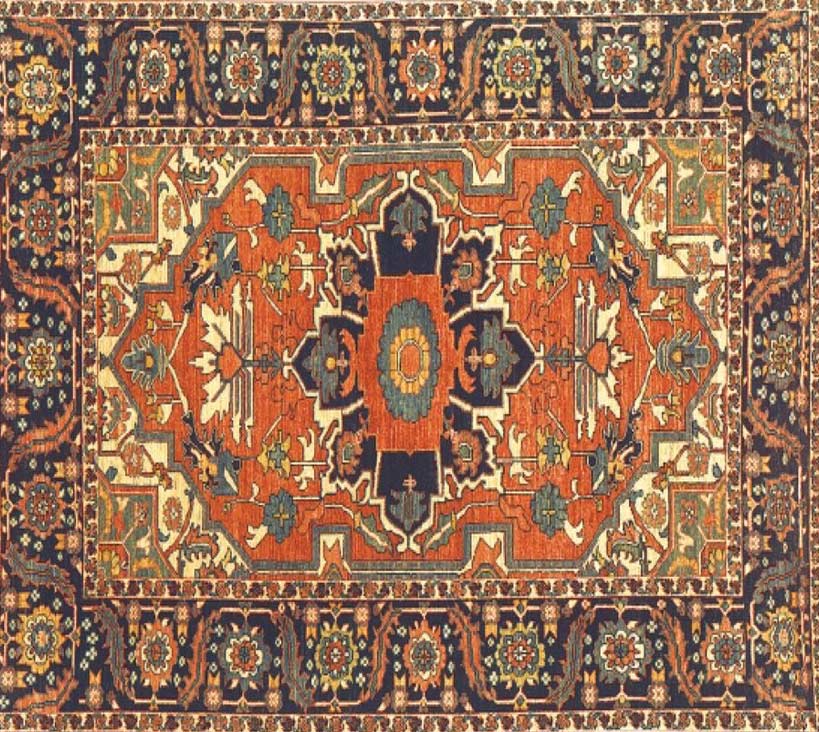 Visiting China's major cities today, one might be forgiven for wondering whether old China has disappeared entirely. Both Beijing and Shanghai are modern Asian cities, where the indigo Mao suits and Flying Pigeon bicycles of the 1980s have been replaced by designer labels and honking taxis. Nevertheless, China is an important destination for textile collectors and dealers since, like Hong Kong, it is still a primary market, where most of the material on sale has arrived recently from its original owners, rather than being recycled from old collections. These markets offer the visitor fresh material and the thrill of the chase.

First time visitors to Beijing should start at the Curio City, since there are many dealers under one roof and it is possible to get an overview of the entire antique market. Most of the textile and carpet dealers are on the third floor, with carpets from Inner Mongolia, Ningxia, Gansu, Beijing and Shanxi Province. Several stores at the Curio City also specialise in old silk items. The Curio City is also home to several interesting dealers in ethnic textiles, mainly from the southwestern provinces of Guizhou and Guanxi. China's minority groups, including the Miao, Ge Jia, Dong and Zhuang, traditionally made exquisite embroidered and indigo-dyed textiles, some of the finest pieces.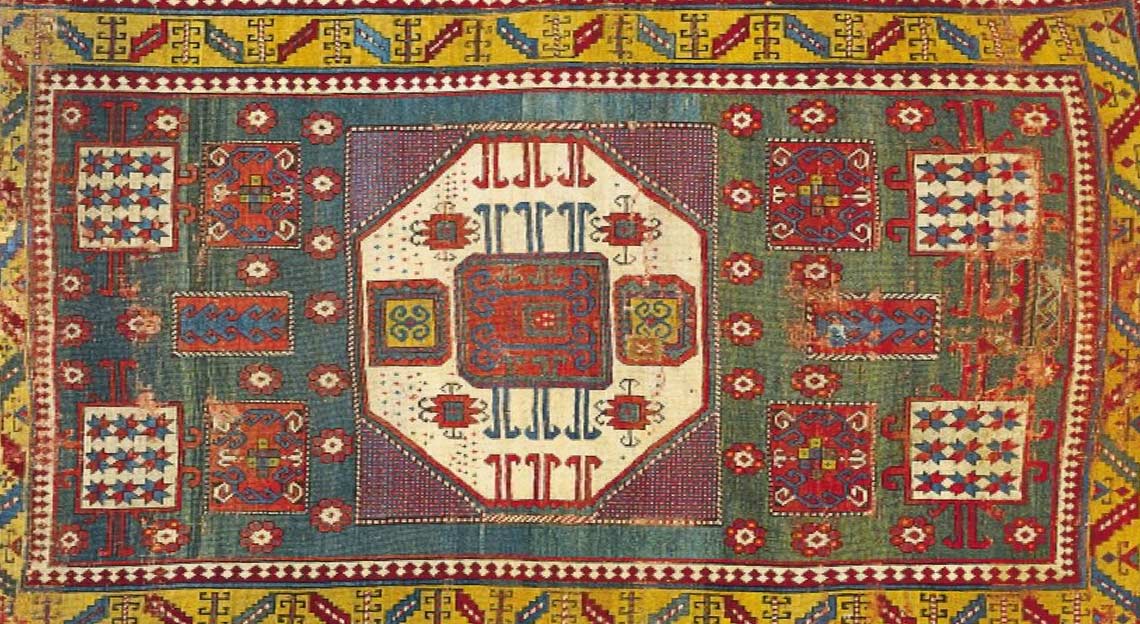 Time and patience are needed. The carpet market in China is still largely dominated by visiting dealers and collectors who, according to local dealers. buy around 80 per cent of the items on sale. There are the beginnings of interest amongst local buyers for decorative antique carpets for home furnishing, but the best collector's items still go overseas. Dealers and collectors who know their carpets well will find much to interest them at the dealers in Beijing, but it is as well to bear in mind that 'China rules' apply, especially at the old-style dealers. Ages are routinely exaggerated, and new and old items are often intermingled in the same piles. It is up to the buyer to assess each item, look for repairs and work out whether the price being asked is reasonable or not. The ability to recognise early synthetic colors is an invaluable skill, since these provide a good guide to dating many Chinese carpets. The antique market in Shanghai is different in character. There are fewer old-style dealers, but several modern galleries offer.

Road amalgamate and it is around Hollywood Road is situated on this merging that a sprinkling of what residents call the Island side excellent antique enterprises to differentiate it from the Kowherald the way to a fulfilling loon side. As an indicator of how excursion. the Hong Kong government would A shrewd place to set the like it to continue to be known, scene for a day's 'antiquing' is tourist signs leading to Hollywood Teresa Coleman Fine Arts. Road read "Antique Street". Consider a visit to this establishOld time devotees of this ment to be at least a serious study famed shopping street should be experience. With an alarming warned that antique trading has number of reproductions on the suffered considerable downsizing market, it cannot be emphasised due to the economic difficulties strongly enough that it is essenof recent years. Bars, restaurants, tial to be familiar with good big name coffee outlets, and quality authentic merchandise lifestyle boutiques have edged from a reliable dealer before in where antique shops have embarking on a journey into the been forced to close. perils of a world overflowing with Despite losing a number of expertly forged counterfeits. establishments of late, the good Specialising in embroidered news is that most of the best textiles, largely from the Qing outlets still exist and a few new Dynasty (1644-1911) but also ones have sprung up; it seems carrying earlier pieces, Coleman that business is starting to boom has earned a reputation as Hong again. Ironically it is not foreignKong's most recognisable and ers who are the current big spenreliable name in the antique ders, but buyers from across the Chinese textile business.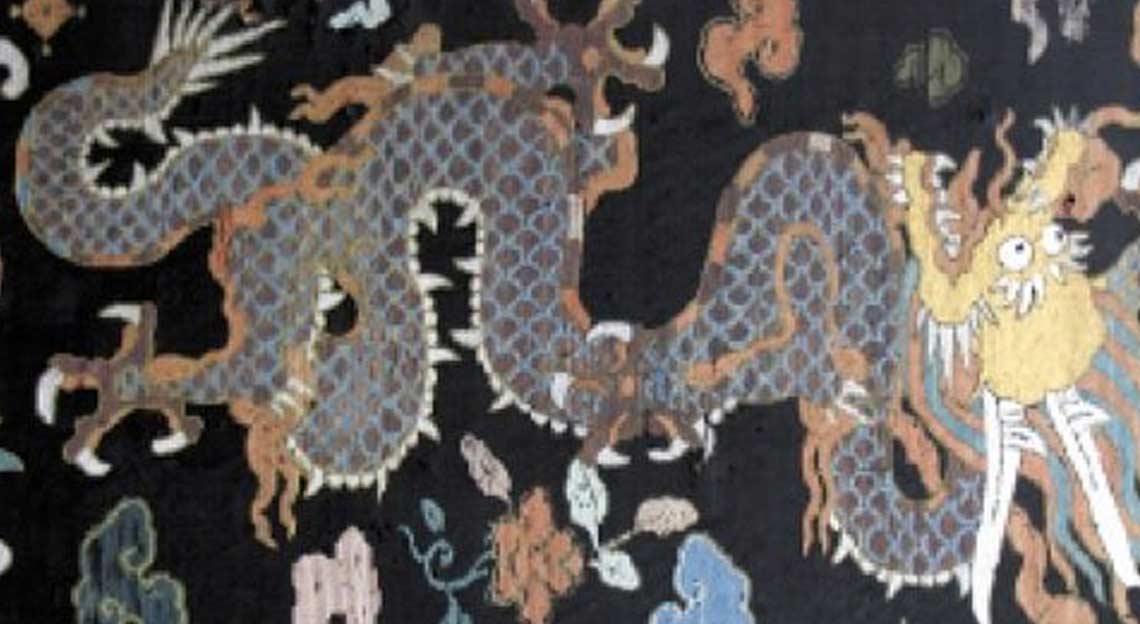 As interest blossoms in mulating a significant textile collecting Chinese antiques in collection since 1982, she has a 8 China, mainland dealers are large selection of costume and making their way to Hong Kong where they know some of the is Mir Oriental Carpets. best quality stock is still available. Established in Hong Kong for Slowly, some of the newly valued more than three decades, Mir artefacts are beginning to trickle offers a variety of oriental rugs. back over the border to be appreHighlights of the collection are ciated by a country that is rapidly their Persian town weavings, with reawakening to its rich cultural many old examples as well as fine heritage. Without doubt, the Esfahan, Kashan and Kerman trickle will continue in both from the 19th and 20th centuries. directions for a good time to While in the area, drop into come and Hong Kong will remain Shaun Kelly's Zee Stone Gallery, a prime destination for foreign who have expanded their showinterest in the Chinese art and room space in recent years. antiques market. They have a good selection Equipped with a tourist map, of contemporary works of art water bottle and shod in sensible from China, Vietnam and Burma shoes to navigate the dangerously as well as an assortment of irregular pavement, the Hollywood Tibetan rugs.