A specialist, antique oriental rugs dealer in oriental and western rugs and carpets, Doris Leslie Blau's impressive collection of antique rugs in Seattle include rare Turkish, Persian and Indian masterpieces, many of which date back to the Medieval Age. Some of these rugs are so rare that no more than a few exist in the entire world.
Doris Leslie Blau has always tried to bring the charm enclosed in antique, Persian rugs closer to people, closer to you. We opened our galleries in multiple locations in order to let you experience the sheer beauty of antique, vintage Persian, oriental rugs for sale with your own eyes and hands.
Exclusive collection of antique, vintage rugs including our famous collection of large area rugs by Doris Leslie Blau. Nader Bolour the owner of Doris Leslie Blau's rugs and carpets gallery is the largest rugs dealer in the world. We invite you to view the largest collection of antique carpets and rugs for sale.
Nicknamed the Emerald City, Seattle is a seaport on the west coast of the United States. Known for its astonishing musical history, the city was a birthplace of not only Jimmy Hendrix, but also Nirvana, Pearl Jam, Soundgarden, Alice in Chains as well as the grunge genre. Seattle is surrounded by water, mountains and forests, making it a great spot for those who look for some natural beauty.
As Washington State's largest city, it's home to a large tech industry. Here at Doris Leslie Blau we are proud to supply residents of Seattle with high quality antique carpets and contemporary large area rugs. City as huge as Seattle is bound to be changeable, so in order to keep up with newest trends, we work closely with local designers and artists.
What matters the most for us is your satisfaction with our antique rugs
Our New York City based gallery is home to some of the world's most astonishing and beautiful antique rugs.Ever since our inception in 1965, DLB's mission is to deliver best quality antique carpets and vintage Persian rugs wherever they are needed. We take a great pride in our craft, always doing our best to set the standards of an outstanding service for our clients, many of whom are among Architectural Digest's "Top 100 Designers". We are also a leading source of fine new and custom rugs based on patterns by many well-known contemporary designers, including Alberto Pinto and Jed Johnson Associates.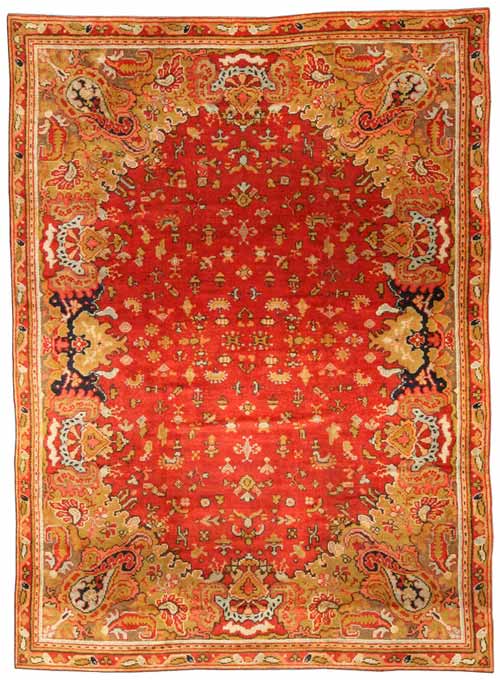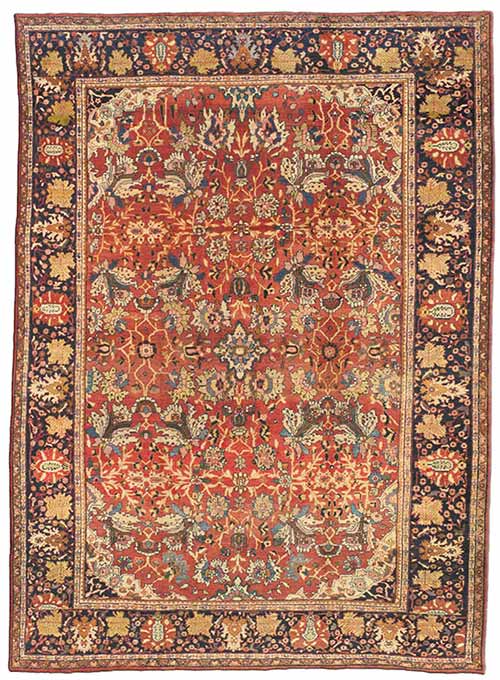 Our service and offer
In order to deliver you best antique and vintage carpets, we offer fast and inexpensive (sometimes even free!) shipping all over the world, straight from our New York City based gallery, permeated with the magic of antique, vintage and modern contemporary rugs. As always, we care about your satisfaction the most, so do not hesitate to contact us if you have any questions about our fabulous rug collection and shipping process. Doris Leslie Blau's webpage offers you the ultimate shopping experience, allowing to filter through every carpet in our possession using categories such as size, color, origins and age. Moreover, if you desire something original, we also offer a possibility of ordering a custom rug, made just for your liking!
Seattle's history
A settlement, which would later become the foundations of Seattle, was founded in 1851. Few years earlier in 1792, a group of travelers was charting the Pacific Northwest in George Vancouver's expedition that lasted from1791 to 1795 and are estimated to be the first Europeans to visit the area. In 1851, a party led by Luther Collins arrived at Denny Party after a difficult winter and claimed land a at the site of present-day Pioneer Square. The new settlement was named Duwamps and later on re-named as Seattle after Chief Sealth, leader of Duwamish and Suquamish tribes. Seattle was incorporated on January 14, 1865 but was disincorporated in 1867, becoming precinct of King County. The city was re-incorporated December 2, 1869. Ever since then, Seattle continuously experienced a boom-and-bust cycle, when it would rise to greatness just to go into decline few years later. Still, it manage to accumulate a considerable amount of wealth, so that when the Great Seattle Fire of 1889 destroyed the central business district, the new and better one was build in its place. The Klondike Gold Rush, which ended the depression brought Seattle a great, but short-lived prosperity. A shipbuilding boom in the 20th made Seattle an industrial city, but led to the Seattle General Strike of 1919, the first general strike in the United States of America.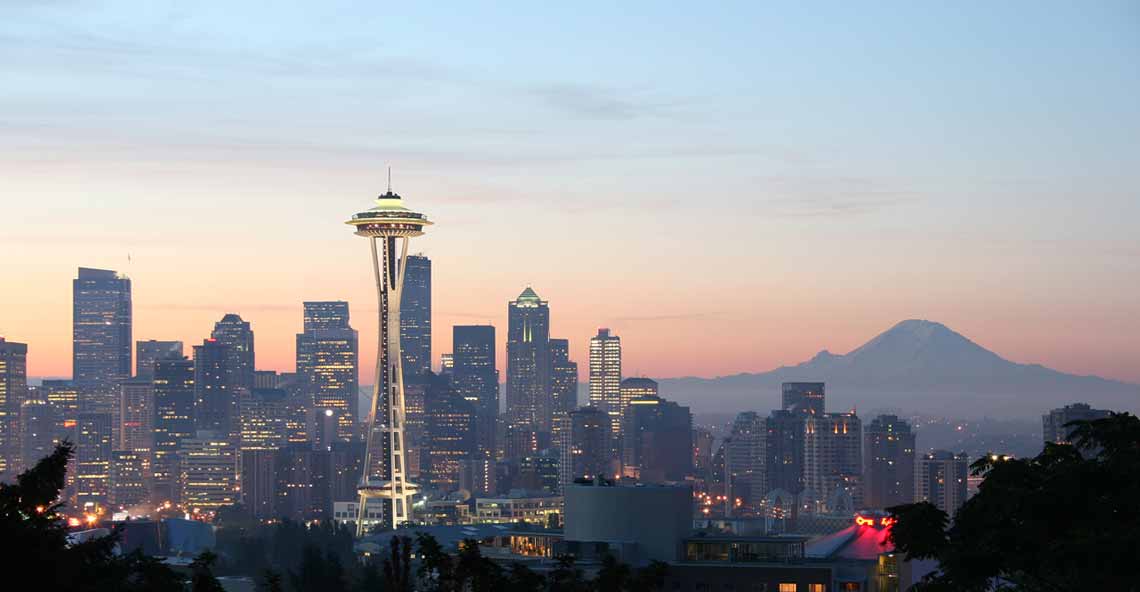 Doris Leslie Blau's owner – Nader Bolour
Doris Leslie Blau Gallery's owner, Nader Bolour, made a name for himself as an ingenious businessman. His family established the Bolour&Sons enterprise in the 1920's in Iran and quickly gained recognition as one of the most distinguished rug dealers worldwide. The Bolours created Y&B Bolour in 1978, after moving their business to London, where Nader Bolour had his first meeting with Doris Leslie Blau, a great connoisseur of antique Oriental rugs. Few years later, when the two of them met again, they formed a partnership, which resulted in Nader becoming gallery's owner i 1997. Nader has also established himself as a talented designer, thanks to his unique taste. His designs contain hints of modernism yet are classical in the best meaning of this word. Whether you seek a rug from Nader or you desire his original design, you can rest assured that he is prepared to deliver a bit of soul to your home.
Culure and entertainment in Seattle
Over the years Seattle developed multiple nicknames. It was known as the "Queen City" until 1982, and its current official nickname is the "Emerald City", referencing the lush evergreen forests of the area. Informally, Seattle is referred to as the "Gateway to Alaska", "Rain City" for its rainy weather, and "Jet City" from the local influence of Boeing. The city is commonly considered as the birthplace of grunge, but was also home to the prominent musicians of different genres, such as Bill Frisell, Sir Mix-a-Lot, Macklemore, Kenny G and alternative rock bands such as Foo Fighters and Harvey Danger. Moreover, the Seattle-based Sub Pop record company is one of the world's best-known independent/alternative music labels. Seattle hosts a number of annual fairs and festivals, such as the 24-day Seattle International Film Festival and city's two separate Independence Day celebrations. All events are estimated to be visited by roughly 100,000 people. The first public art museum in Washington, Henry Art Gallery opened in 1927 in Seattle and soon was followed by other institutions, for an example The Seattle Art Museum opened in 1933.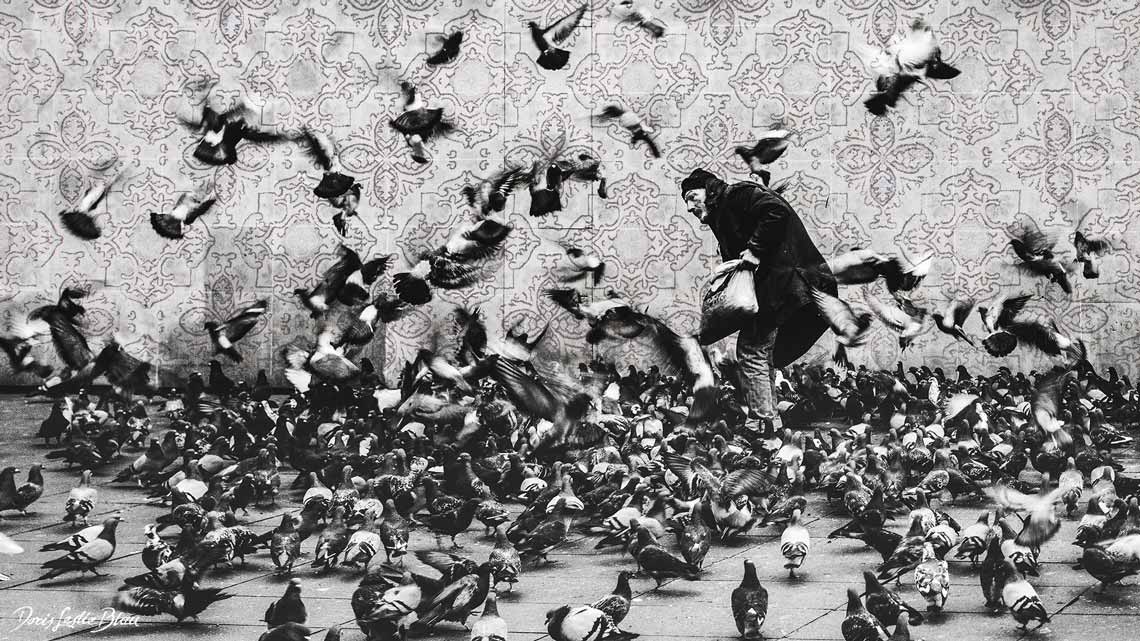 Doris Leslie Blau on Seattle
Seattle's beauty lies not only in its natural landscape and diverse architecture, but also in rich culture. Despite numerous hardships, the city managed to stay on top and today is considered to be America's pride. Its involvement in the country's musical scene was not forgotten, as it is often mentioned in songs. If you happen to be interested in what Doris Leslie Blau has to offer, be sure to take a look at our website, where we displayed our grand collection in all of its glory. ! All of our rugs are of highest quality, made of best materials available! . Wherever you need an antique rug or maybe something more contemporary, Doris Leslie Blau is m happy to serve you with our expertise and excellent service.