Jeddah is a Saudi Arabian port city located on the Red Sea. A gateway to two of Islam's most holy cities, Mecca and Medina, it is one of Saudi Arabia's most popular tourist destinations. Jeddah's culture is profoundly influenced by its long history and proximity of the Red Sea. Doris Leslie Blau has always tried to bring the charm enclosed in antique, Persian rugs closer to people, closer to you. We opened our galleries in multiple locations in order to let you experience the sheer beauty of antique rugs and vintage Persian rugs and carpets with your own eyes and hands.
Exclusive collection of antique, vintage, Persian rugs for sale including our famous collection of large area rugs by Doris Leslie Blau. Nader Bolour the owner of Doris Leslie Blau's rugs and carpets gallery is the largest rugs dealer in the world. Local cuisine is dominated by dishes made of fish and seafood, making it unique comparing to other Saudi Arabian cities. Doris Leslie Blau is proud to carter to the needs of the residents of Jeddah, who came to love our exquisite antique rugs, contemporary carpets and vintage area rugs.
Our service and offer
In order to deliver you best antique and vintage carpets, we offer fast and inexpensive (sometimes even free!) shipping all over the world, straight from our New York City based gallery, permeated with the magic of antique, vintage and modern rugs. As always, we care about your satisfaction the most, so do not hesitate to contact us if you have any questions about our fabulous rug collection and shipping process. Doris Leslie Blau's webpage offers you the ultimate shopping experience, allowing to filter through every carpet in our possession using categories such as size, color, origins and age. Moreover, if you desire something original, we also offer a possibility of ordering a custom rug, made just for your liking!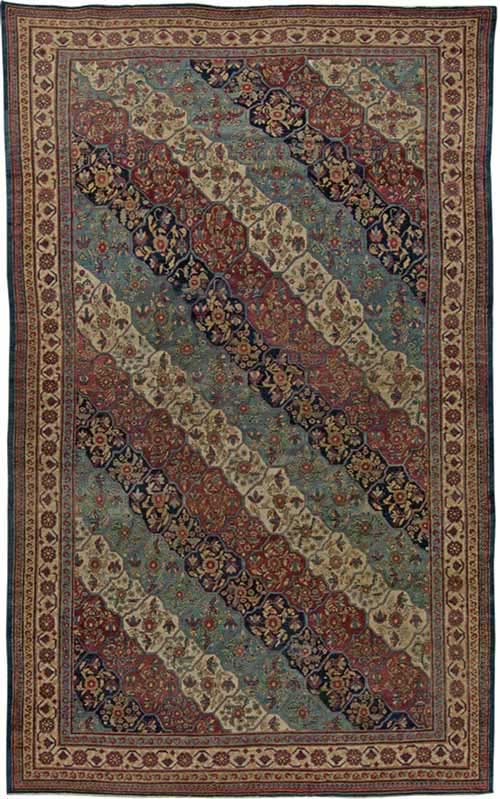 What we care about the most is your satisfaction with our antique rugs
DLB's mission is to deliver our clients best quality antique carpets and vintage rugs. In our New York City based gallery you can find some of the most spectacular rugs of every origin imaginable such as Oriental, European and Persian carpet. Our rugs frequently appear in the interiors of world's best designers and many of our clients are among Architectural Digest's "Top 100 Designers" . We take a great pride in our craft, always doing our best to set the standards of an outstanding service. Doris Leslie Blau has also established itself as a leading source of fine new and custom rugs based on patterns by many well-known contemporary designers, including Jed Johnson Associates and Mariette Himes Gomez.
Jeddah's history
Archeological findings suggest that the city was founded around 522 BC as a fishing village by Quda'a tribe. Jeddah became better known in AD 647, when it was turned into a port and then briefly occupied by pirates in AD 703. Its prominence earned Jeddah a role of the main city of the historic Hijaz province. In the 969 AD, Algerian Fatimids took control in Egypt and expanded their empire to the surrounding territories, which included Jeddah. As their trade and diplomatic ties extended all the way to China, Fatmids helped to establish reliable trade routes on the Red Sea, helping the city to develop further. When Portuguese explorer Vasco da Gama arrived in the area, his ships attacked vessels carrying good and Muslim pilgrims from India. In order to avoid his attacks, Jeddah was soon fortified with a stone wall, parts of which were preserved, protecting it and the Red Sea from Portuguese. In the 16th century Jeddah was under control of Ottoman Empire, which rebuild city's walls. In the wake of World War I, region of Hejaz became an independent kingdom, although it was later conquered by Ibn Saud and his clan. In 1925 Jeddah became the property of the Al-Saud dynasty and lost its historical role in peninsular politics.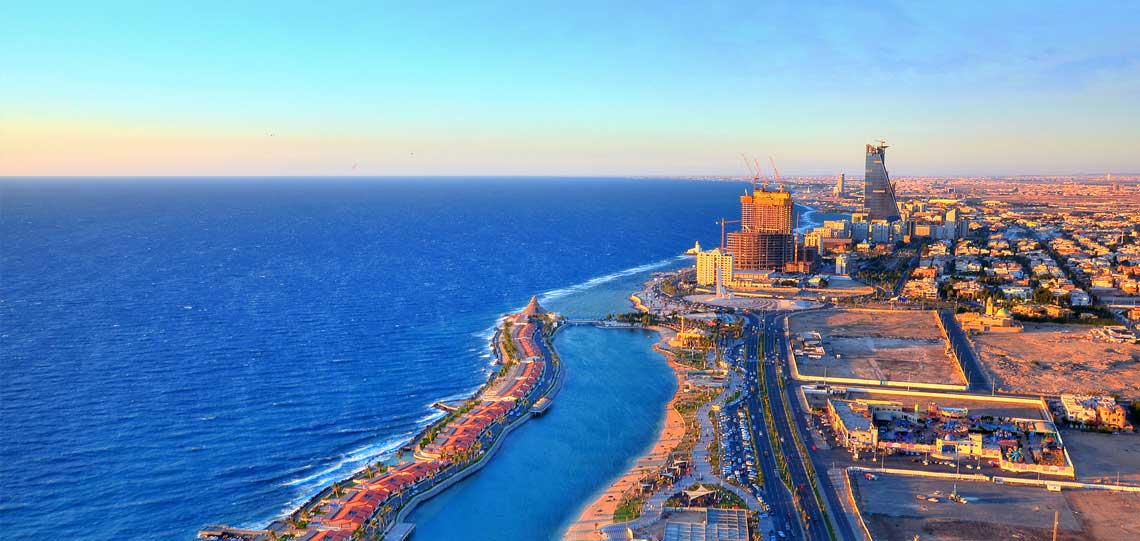 Doris Leslie Blau's Owner – Nader Bolour
Doris Leslie Blau Gallery's owner, Nader Bolour, is widely known as a talented designer and ingenious businessman. His family established the Bolour&Sons enterprise in the 1920's in Iran and quickly gained recognition as one of the most distinguished rug dealers worldwide. After Bolours moved their business to London, Nader Bolour had his first meeting with Doris Leslie Blau, a great connoisseur of antique Oriental rugs. Few years later, when the two of them met again, they formed a partnership. Nader purchased Doris Leslie Blau Gallery in 1997. Apart from being an exquisite dealer of rugs, Nader Bolour is a designer himself, which can be easily seen in gallery's broad range of custom carpets, made from best materials available for its demanding clientele.
Culture and entertainment in Jeddah
As one of the major cities of Saudi Arabia, Jeddah has a lot to offer in terms of entertainment. The city has around 12 museums and collections, such as the famous Jeddah Regional Museum of Archaeology and Ethnography, the Jeddah Municipal Museum, Nasseef House, a museum and cultural center and Humane Heritage Museum. There is also a considerable number of private museums located in Jeddah. City's most popular tourist destination is definitely its Old City, called also Al-Balad, which preserves traditional buildings and contributes to Saudi cultural identity. Al Balad was accepted as UNESCO World Heritage Site in 2014. King Fahd's fountain is another major landmark in the city and can be seen from a great distance. According to the Guinness World Records, it is the highest water jet in the world . The fountain was donated to the City of Jeddah by King Fahd bin Abdul Aziz and named after him. One of the most recent additions to the city, The Mecca Gate, also called the "Quran Gate", is located on a road leading from Jeddah to Mecca. The gate signifies the boundary of the haram area of the city of Mecca, where only Muslims can enter.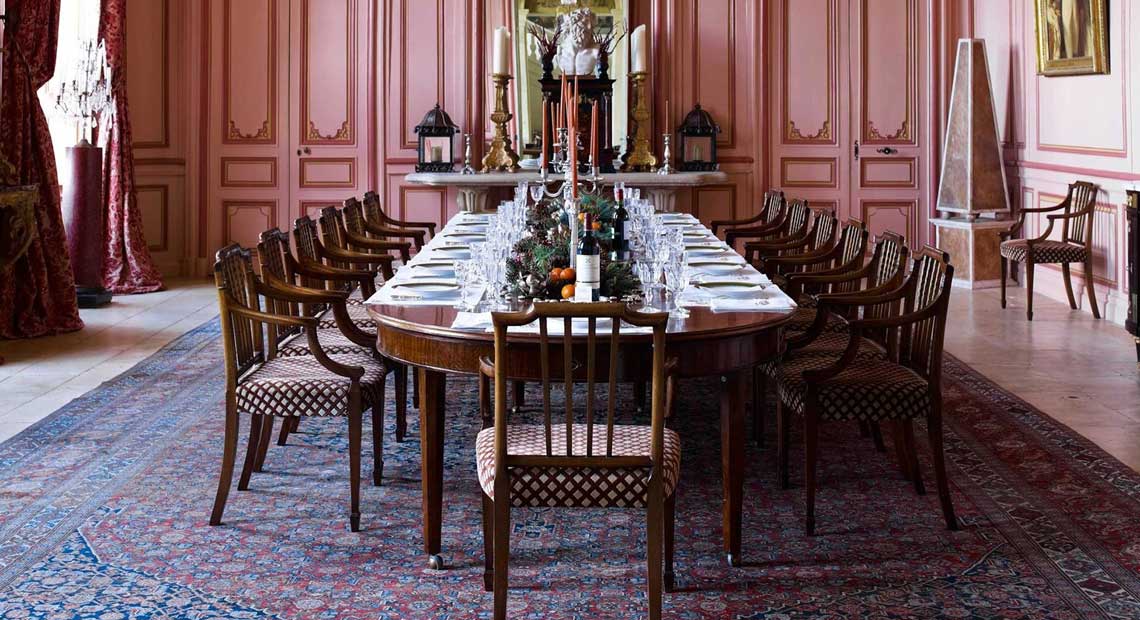 Doris Leslie Blau on Jeddah
Jeddah's oriental beauty is a great inspiration to us all. The city's elegant mix of ultramodern and its love for past create an unique mix, which influences the atmosphere. Jeddah could be compared to a stunning antique Oriental rug – at first it captivates you with elaborate pattern and array of colors, but keeps you with its history. Here at Doris Leslie Blau we would like to encourage you to browse through our website and indulge in the most relaxing carpet shopping experience. Our carefully designed tools and filters will help you to find the rug of your dreams and the diversity of our offer will satisfy even the most demanding connoisseurs and designers. Our employees are happy to serve you with their knowledge and expertise, so do not hesitate to ask them questions if any occur!