Imagine you are having a dream about a serene and beautiful place. You wake up, open your eyes and there you are! "Am I still dreaming?", you ask yourself. The answer is no, this is just your own personal bedroom. But it is perfect. How does this vision sound? If you feel at least a little bit tempted, keep reading to discover simple décor tips that we have prepared to help you achieve harmony and chic in your private chambers. Let the dream last!
An Art Piece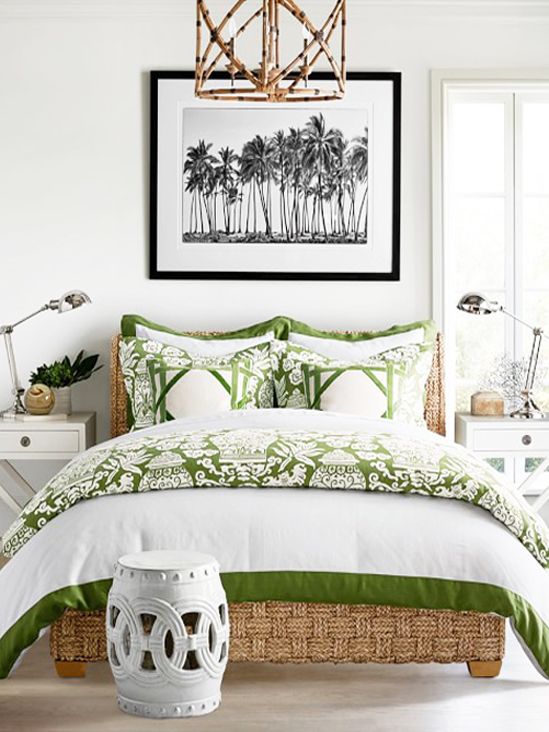 An interesting decoration on the wall always adds character to the interior. Moreover, in a way it tells the story of a person who lives there. Yes, the first of our décor tips will encourage you to surround yourself with art. However, we definitely mean something of a personalized rather than manufactured kind.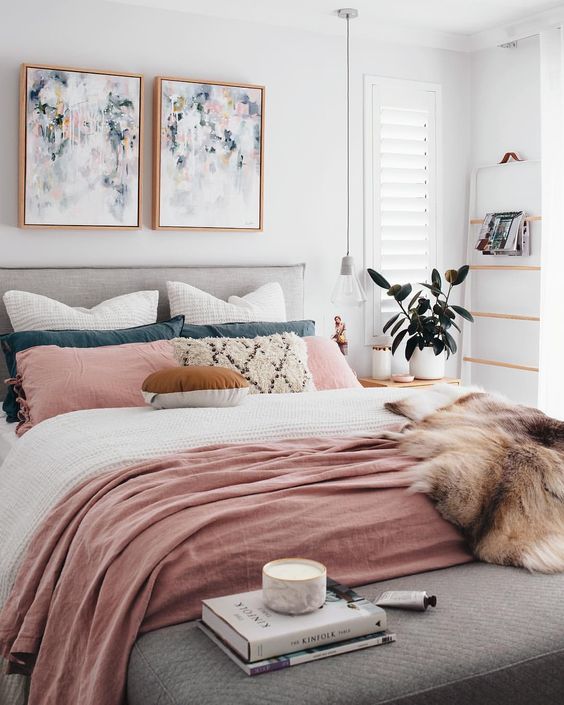 A place over the bed is ideal to display an original piece – it can be a neon with a quote, an abstract painting, dried flowers in round frames (a nod to the Farmhouse style) or simply a photo gallery. The more "you" it appears, the better. At the end of the day, bedroom is the temple of… yourself.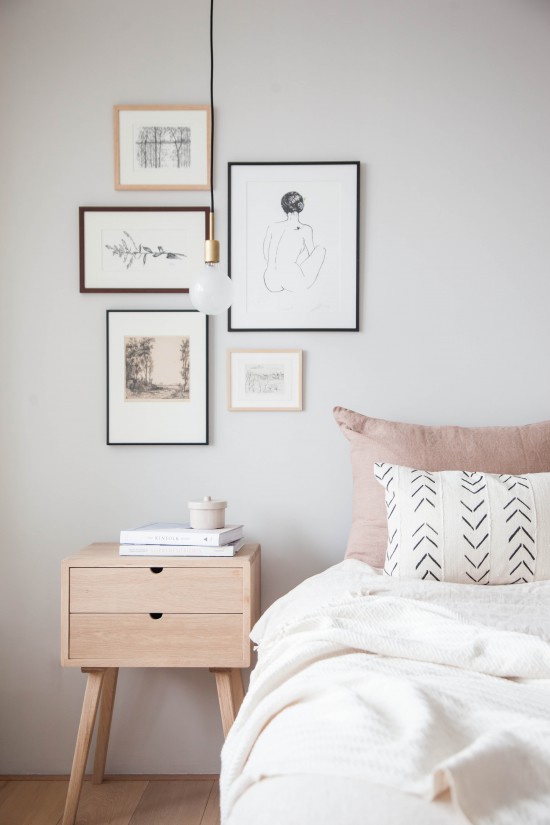 A Comfy Rug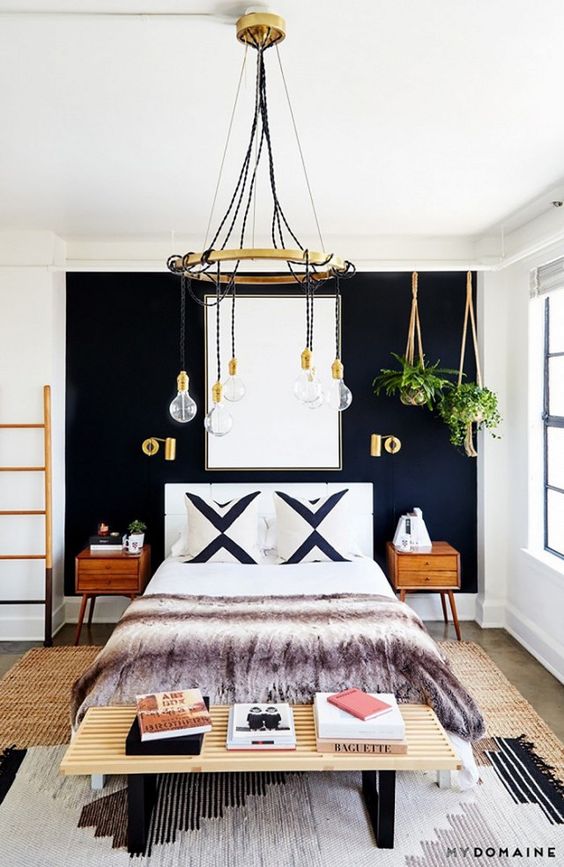 Nothing increases comfort like a soft, shaggy carpet. And comfort is after all the most desirable aspect of every bedroom. Therefore, in this case we especially recommend Moroccan rugs of Beni Ourain type whose delicate geometric patterns and a dichromatic color palette will never be in conflict with the overall décor.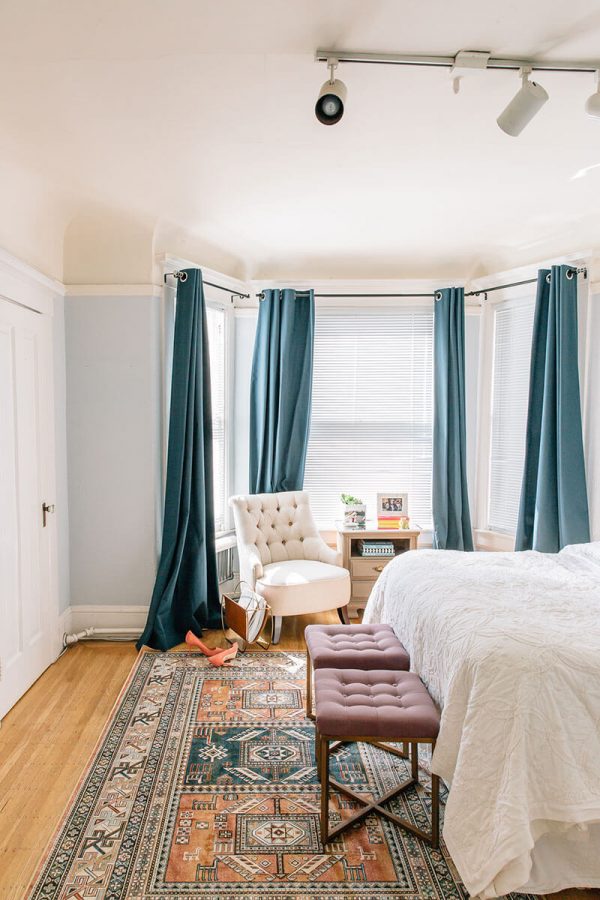 Editor's choice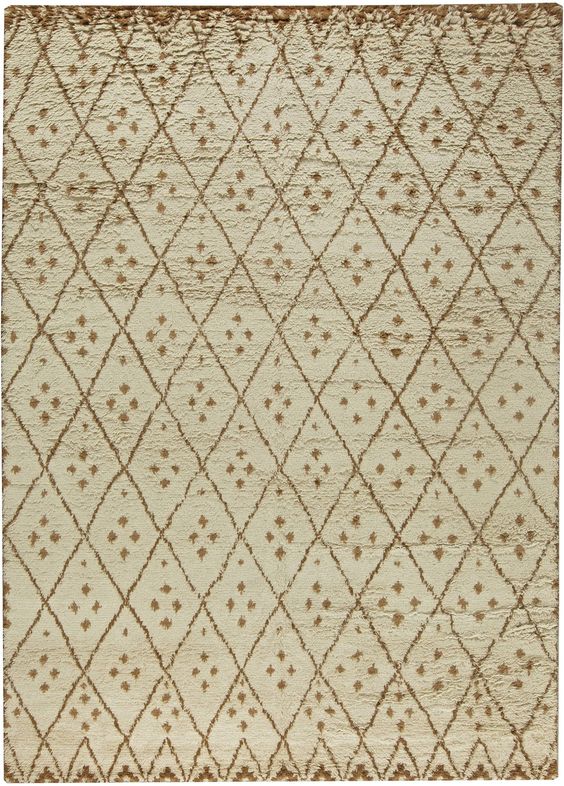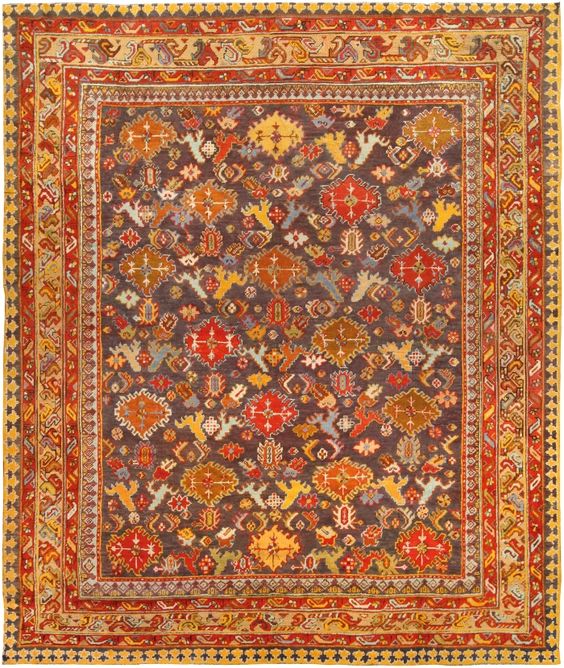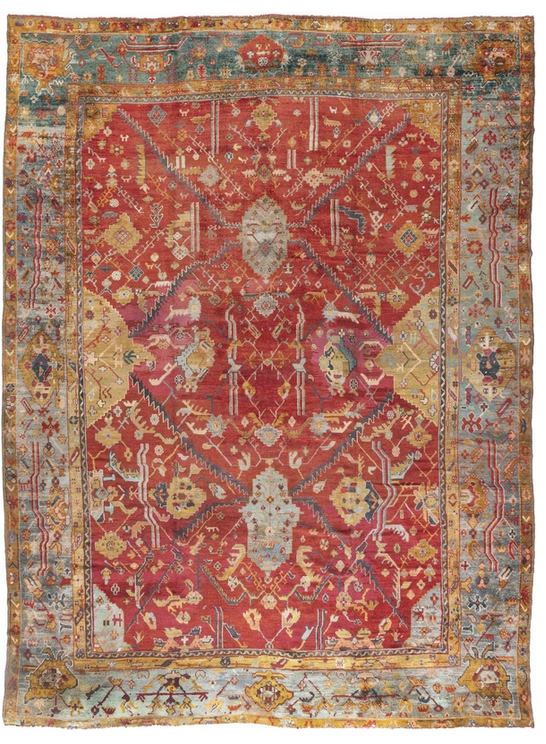 What is more, their fluffy texture will provide a sensation to die for. If you don't care so much for the fluffy carpet, decide on something oriental. An antique Persian rug is, according to Pinterest, the most stylish choice for the bedroom (especially when combined with white walls and a wooden floor).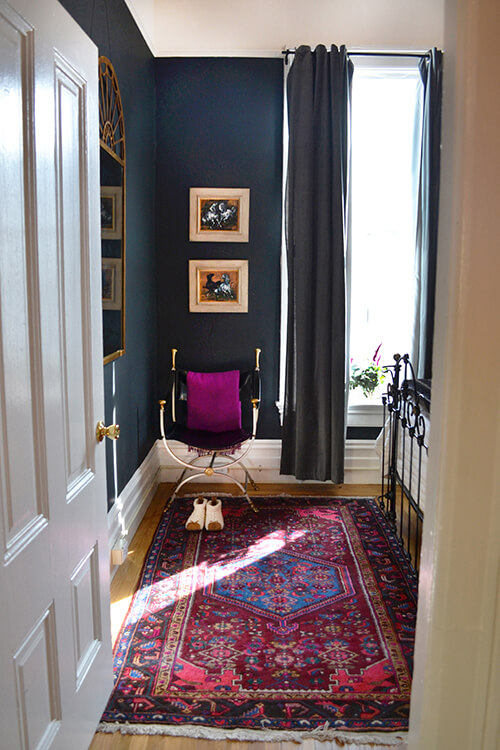 A Calming Color Palette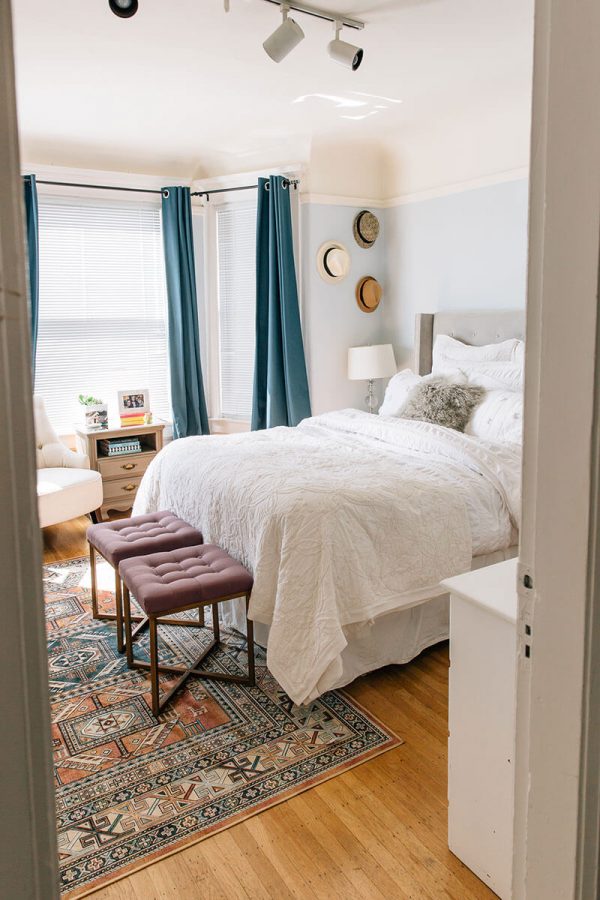 Although currently the so-called 'jewel tones' are in the lead, bedroom is a place that should remain delicate and neutral in character. If you read any other décor tips suggesting that ultraviolet or emerald is good for your major retreat, think twice. It is scientifically proven that color can affect our mood and emotions.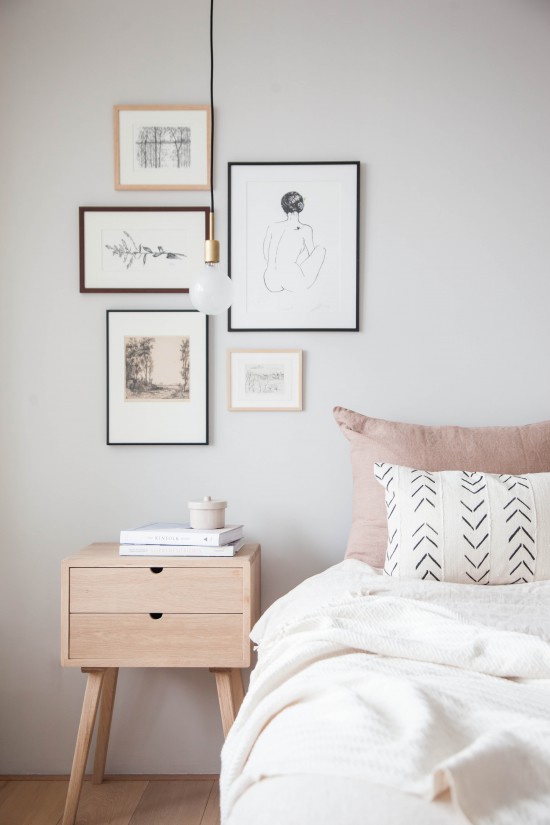 Therefore, in case of the bedroom, the choice should be driven by reason, not fads. Shades of beige, gray, extinguished blue and dirty pink are not only classy and timeless but also wonderfully soothing. Get inspired by the Scandinavian coloring – the northerners know their stuff!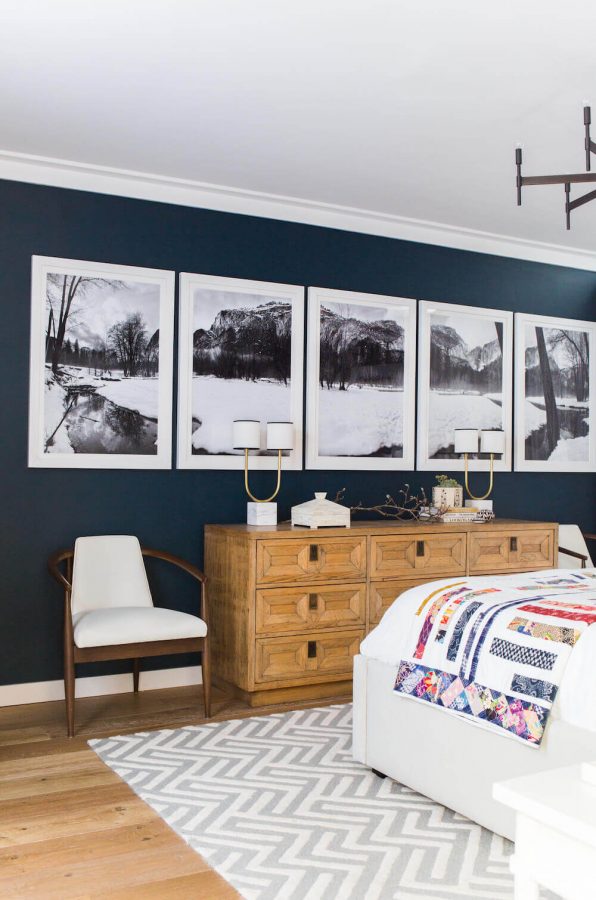 The Right Lightning
There is nothing worse than a single source of light. Trust us, a top-mounted chandelier is a true good-vibe killer. What is the alternative? Oh, possibilities are endless. A lamp at the night stand will help to decorate the bedroom and its soft glimmer is just perfect for reading books.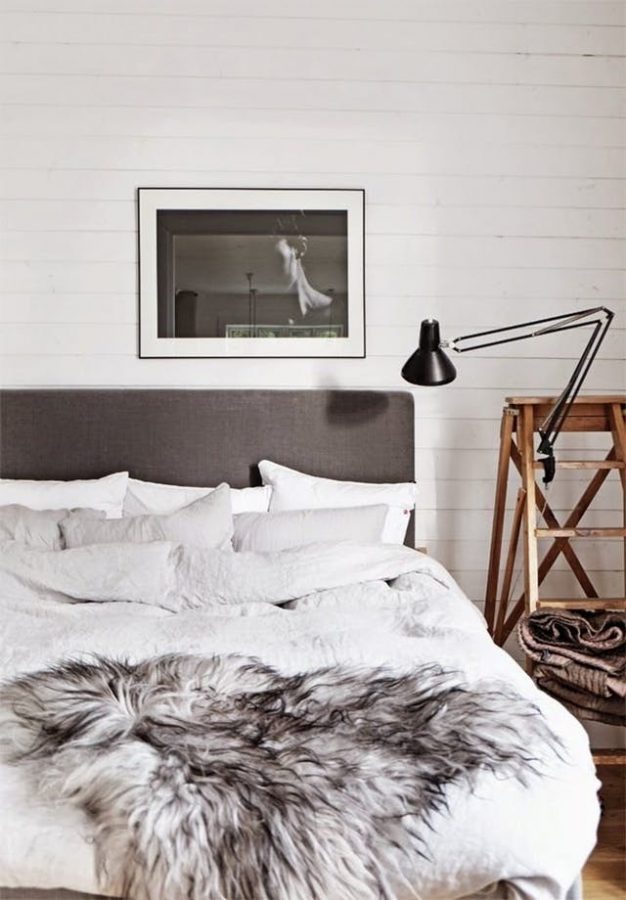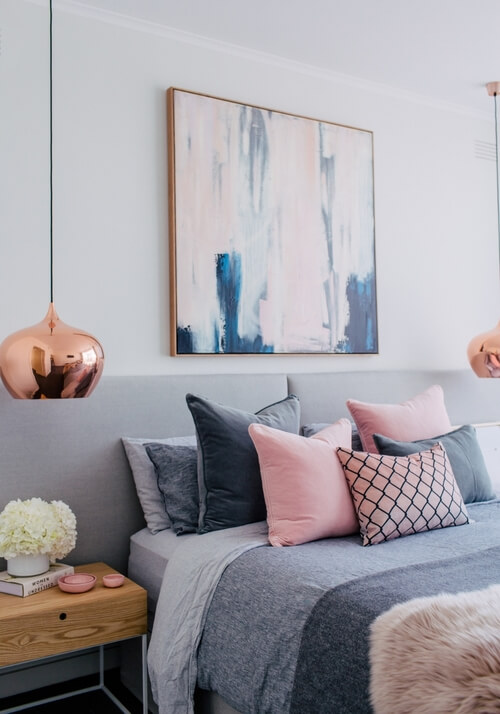 In modern interiors, Edison light bulbs hung on the cable will do the job. An unconventional additional source of light can also be, of course, the aforementioned neon or a string of lights. This one of décor tips is really worth taking as light affects the way we feel to a humongous extent. Do not underestimate its power on the décor.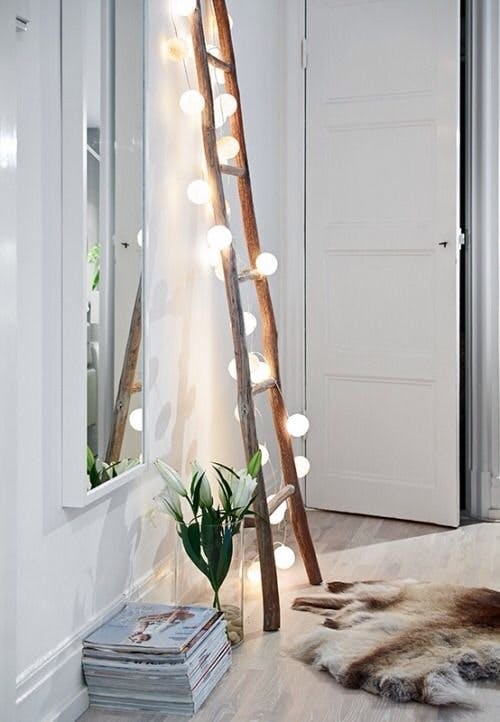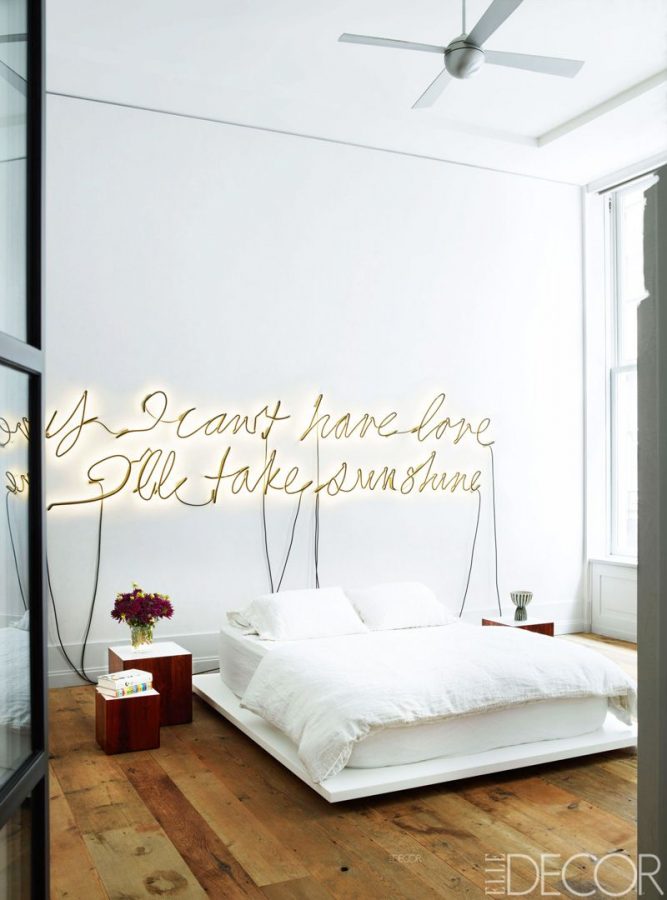 An Extra Piece of Furniture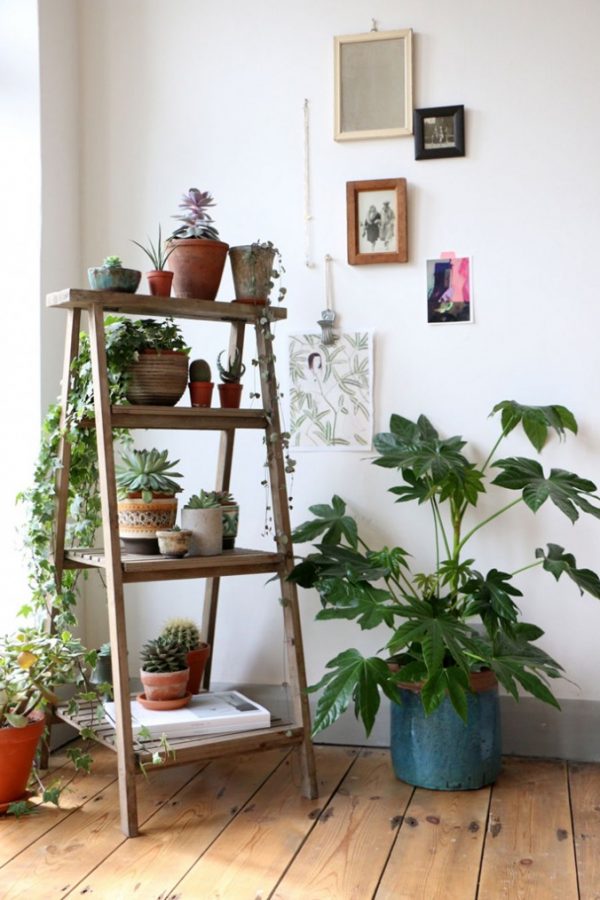 Who doesn't have a "chairdrobe"? Probably every person has used that way of storing clothes, at least at some point in life. An additional piece of furniture in the bedroom can always prove useful. A crafted wooden bench at the bed or a creative DIY cabinet made of a ladder will look particularly jazzy. Another hit of this summer is a hammock. This stylish boho accessory suspended from the ceiling is going to save the day when your guests decide to stay overnight 😉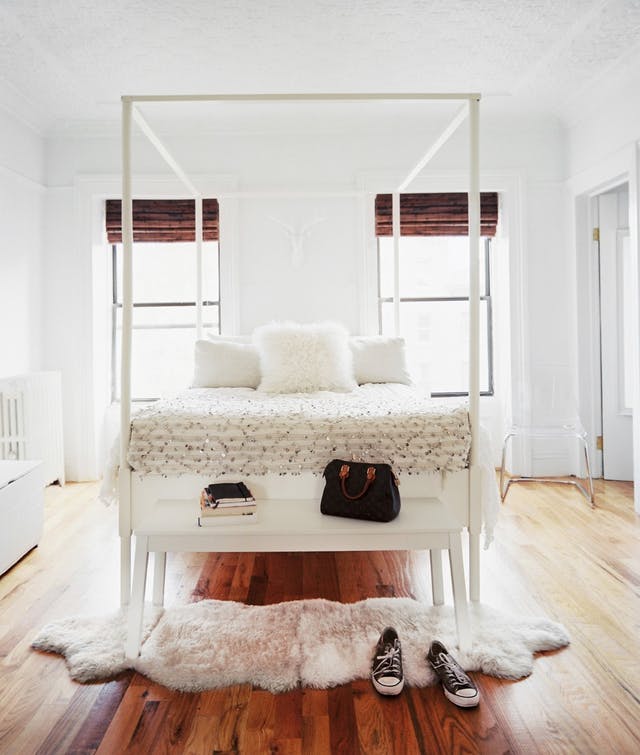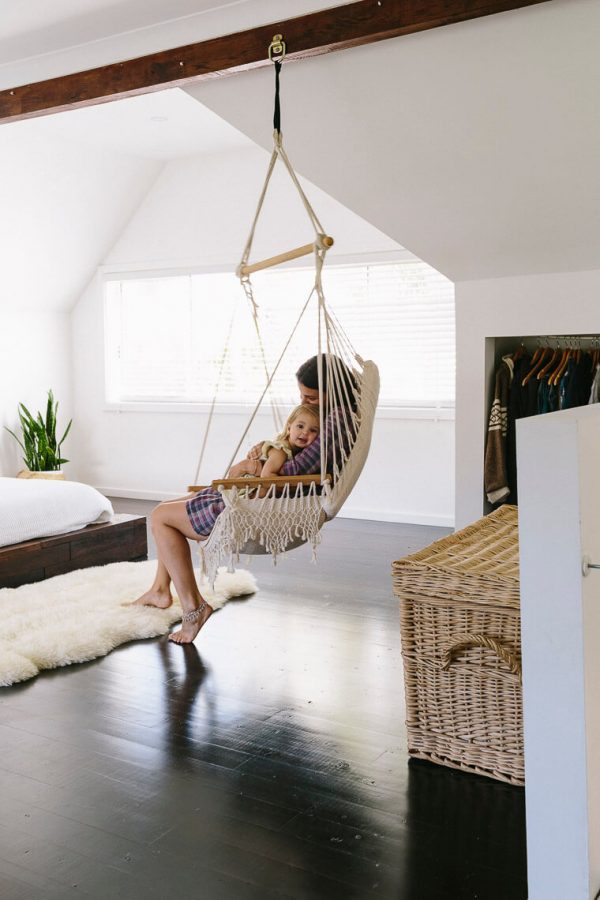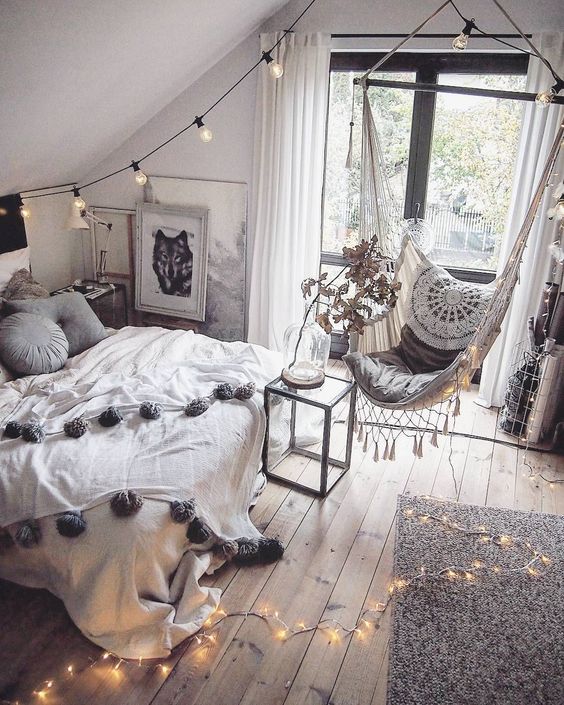 Air-Cleansing Plants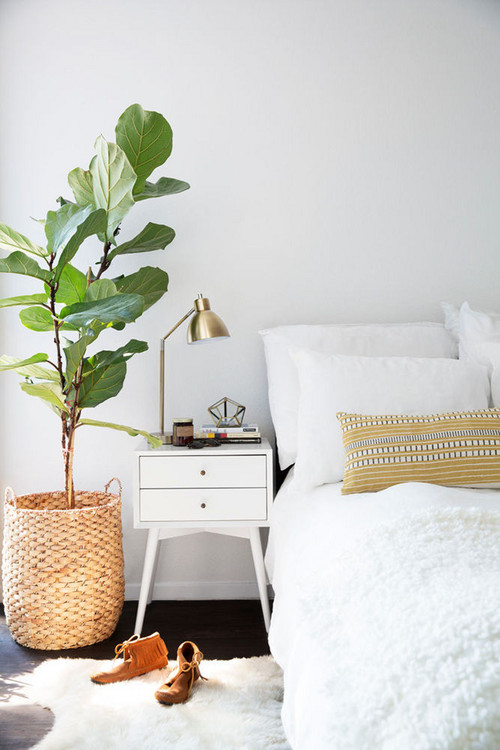 Finally, the last but definitely not the least of the décor tips. Many types of pot plants can perfectly clean the air of toxins and thus, aid our good sleep. Check out species such as a coral palm, dracaena or ficus benjamina. In addition to bringing in a breath of nature and looking absolutely fantastic, they will work as an air filter. Comfort, health and beauty – everything you need to make your dream of the perfect bedroom come true.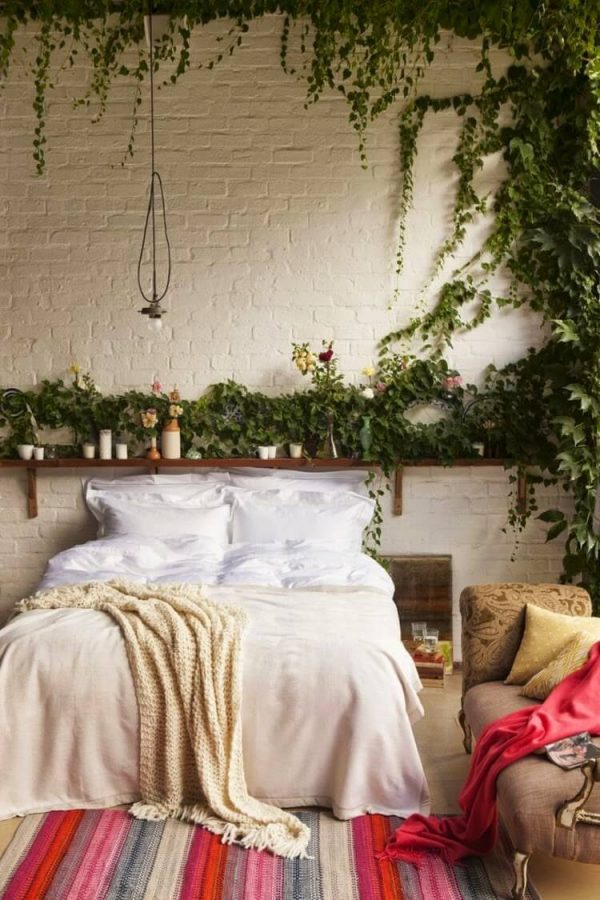 Doris Leslie Blau can help you find the right Persian carpet or oriental rug. We have a large showroom in New York City plus online catalogs and supplementary information. For help choosing a product for your needs, contact us online or call 212-586-5511.