The Danish "hygge", which etymologically derives from the Norwegian word for wellbeing, has evolved and now leads its own life. It is an untranslatable concept that can simultaneously convey a feeling, an impression, an emotion as well as a specific atmosphere of intimacy and warmth.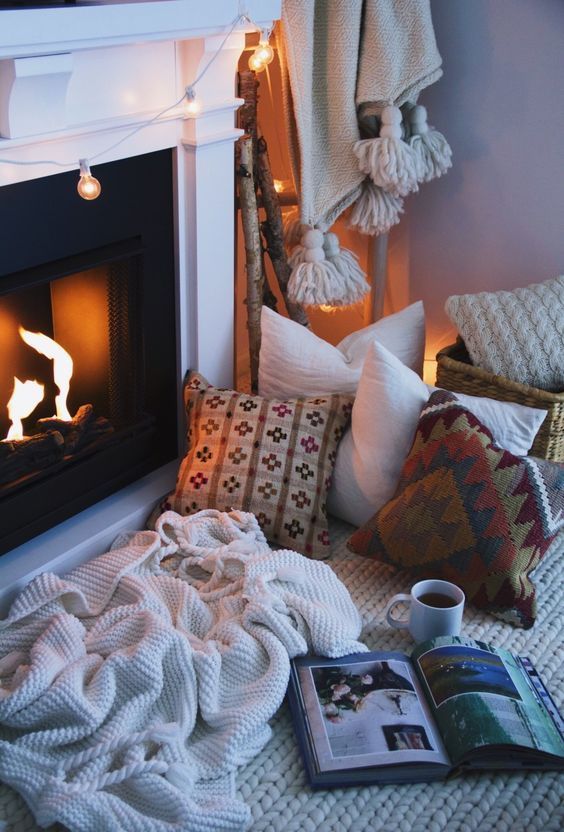 via elleuk.com
Trust in Natural Lighting
Did you know that Danes burn the most candles in the world? No wonder, considering their famous philosophy of life! Warm, yellow lighting is a crucial part of the distinct hygge atmosphere. It soothes the nerves, increases concentration, prevents eye fatigue and is definitely less aggressive than white light. Instead of one centralized overhead lighting, go for smaller and scattered sources. While arranging a hygge abode, say yes to all sorts of candles.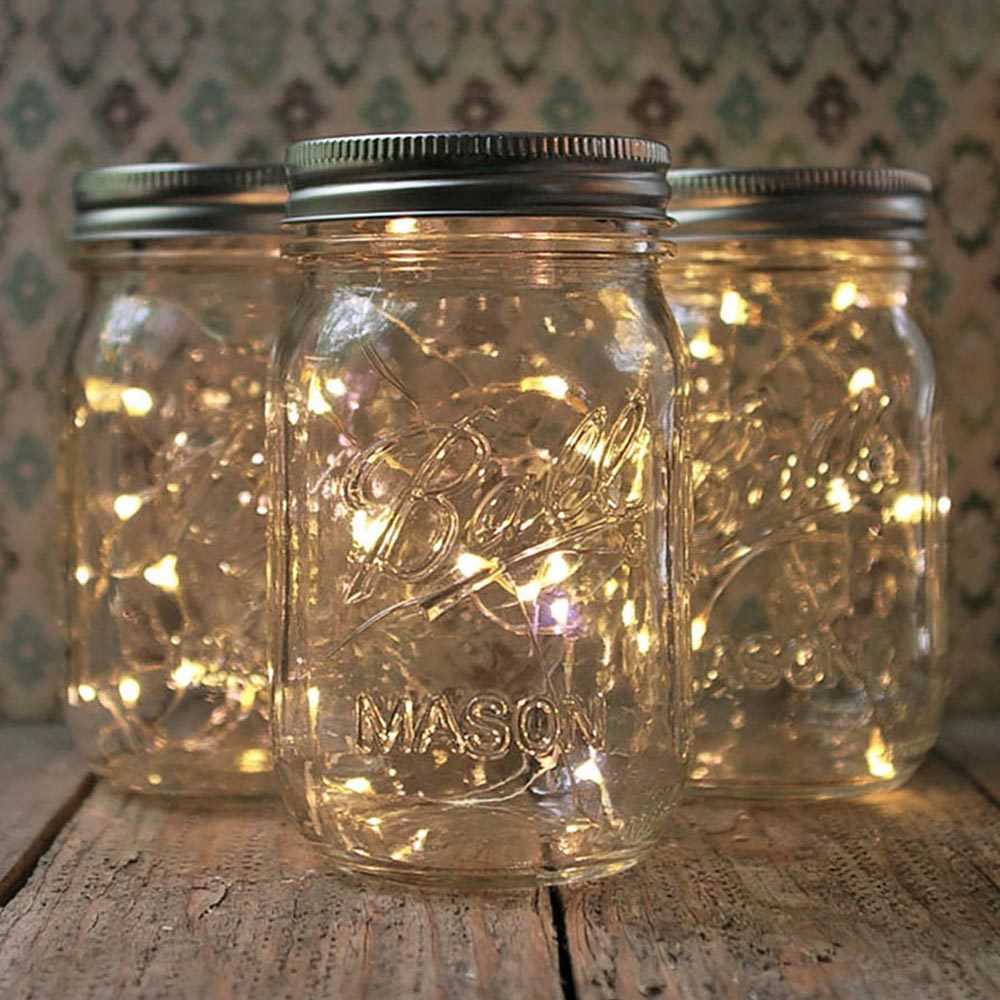 Put them in every room in the house, including places like kitchen, bedroom or bathroom. To upgrade the look and prevent some unwanted open fire accidents, think about the proper candle holders. Minimalistic and geometric lanterns or jars constitute a marvelous framing for natural light and ensure the safety of your home without losing the vibe. Yellow electric lights are also hygge. When placed in mason jars, they remind of fairy-tale lamps filled with fireflies. Simply magical!
Source: Domino, lindevegen.no
Fall for Soft Textiles
Hygge means comfort, and what better way to provide snugness than surrounding oneself with tender, embracing textiles? Fluffy blankets, covers and cushions are indispensible companions of the Danish-inspired décor. Just like candles, blankets should be waiting to be used in every corner of the house. The best choice are fabulous merino wool products. Nature itself created merino wool as a protective layer for sheep against the scorching summers and freezing winters of the New Zealand Southern Alps.
Source: thegracehouseinteriors.com, poorlittleitgirl.com
 It combines all the advantages of traditional wool, synthetic materials and cotton. Not only is merino soft and non-itchy but also it stays warm in winter, cool in summer, breathes, prevents damp viscosity, and does not attract odors. It's a win-win in the aspect of style and practicality. The same can be said about original
vintage rugs
.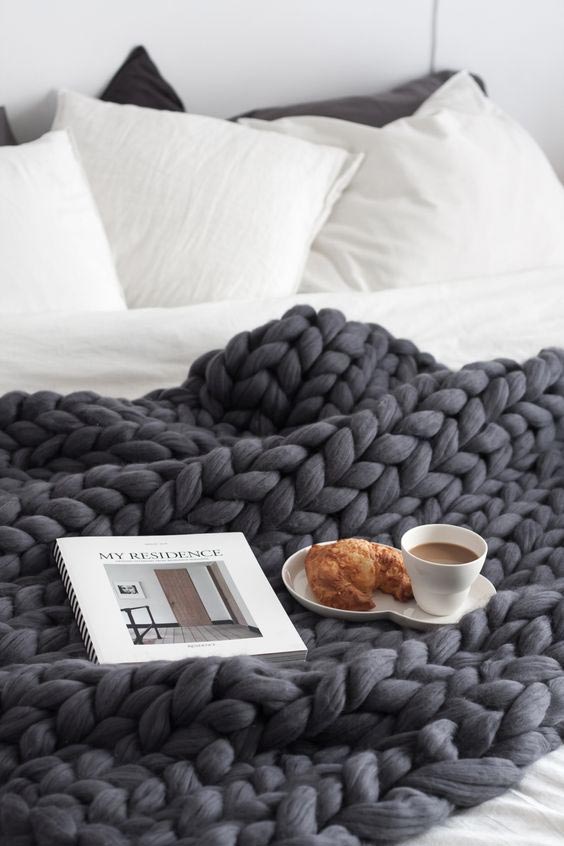 For hygge the best are those with shaggy piles and pleasant, neutral colors, like vintage Scandinavian Rya rugs or Moroccan Beni Ourain carpets. These cushy floor coverings will bring in the unique atmosphere of homeliness – just what the hygge interior needs most.
Doris Leslie Blau Moroccan Rugs: 1, 2
Organize a Cozy Nook
There is no hygge without a comfy place where one can lay back and indulge in his or hers favorite activities. The Swedish call it 'myshörna' which in free translation means a "cozy corner". How to do it? The name speaks for itself – it has to be arranged in at least a slightly secluded spot and filled with everything related to calm relaxation.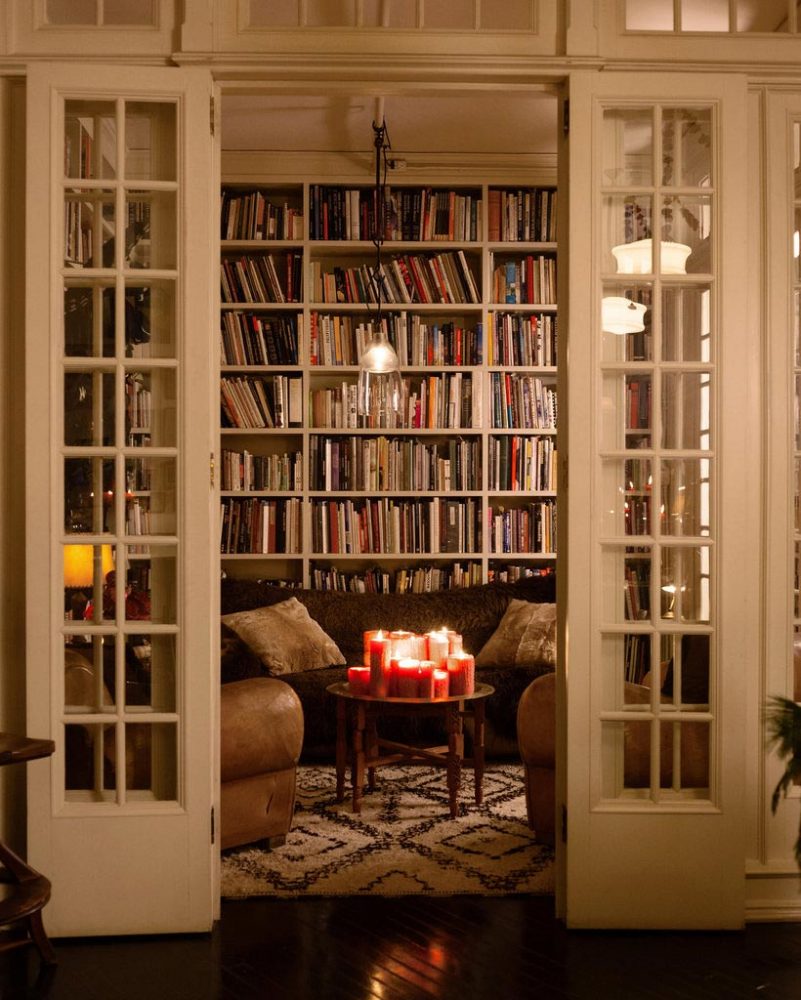 The 'myshörna' will become your favorite place in the house to read a book, paint, play an instrument or watch a movie. Such home sanctuary is definitely going to help you lead a truly hygge life.
Source: spelldesigns.com, lonny.com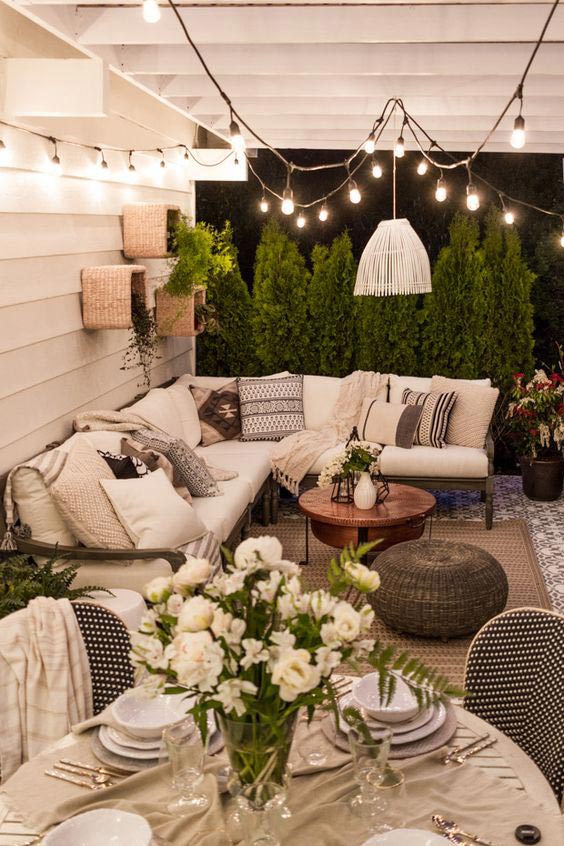 Pinterest
Create a Welcoming Effect
In a hygge abode, it's a good thing to make everyone feel welcome. The outdoor decorations should invite to come inside, whereas the indoor ones shall encourage your dear guests to stay a while longer It can be achieved by quite obvious measures, like a sign or a doormat with an inviting inscription, but that's just for starters. It is the general atmosphere of your hygge dwelling that is going to lure everybody in and make them feel at home.
Source: Pinterest
Get creative and have fun with some autumn DIY. The gorgeous smell of vanilla candles may be enhanced by putting some coffee beans inside. Painting of pumpkins, glittering of acorns or making an installation made of colorful leaves is definitely something to occupy yourself with during gloomy fall evenings. Such subtle, hand-made details are pure hygge – next to bringing enjoyment, beauty and satisfaction, they bring people together.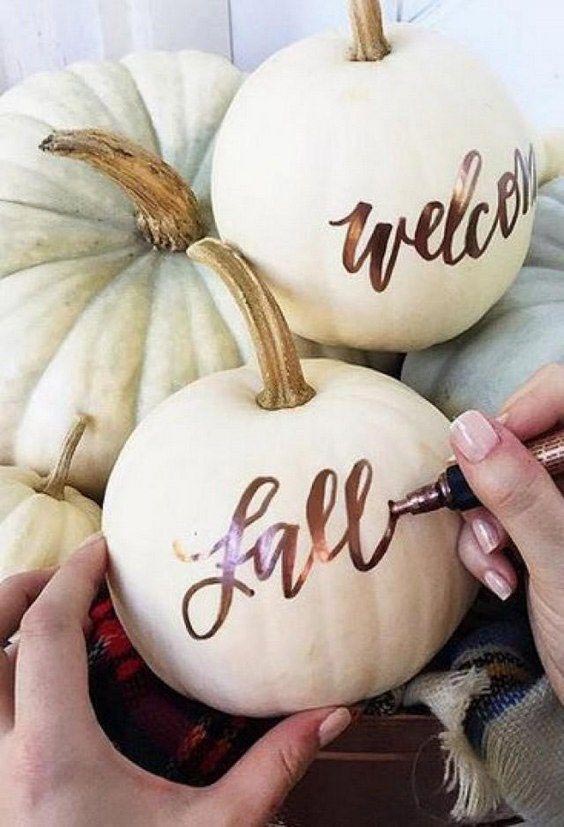 Source: knotandnestdesigns, happinessishomemade.net
Treat Yourself
As mentioned at the beginning of this post, hygge is a very broad concept. It refers to all aspects of life and its purpose is to make you feel happy on daily basis by appreciating the little things. After all, aren't those the only ones that matter?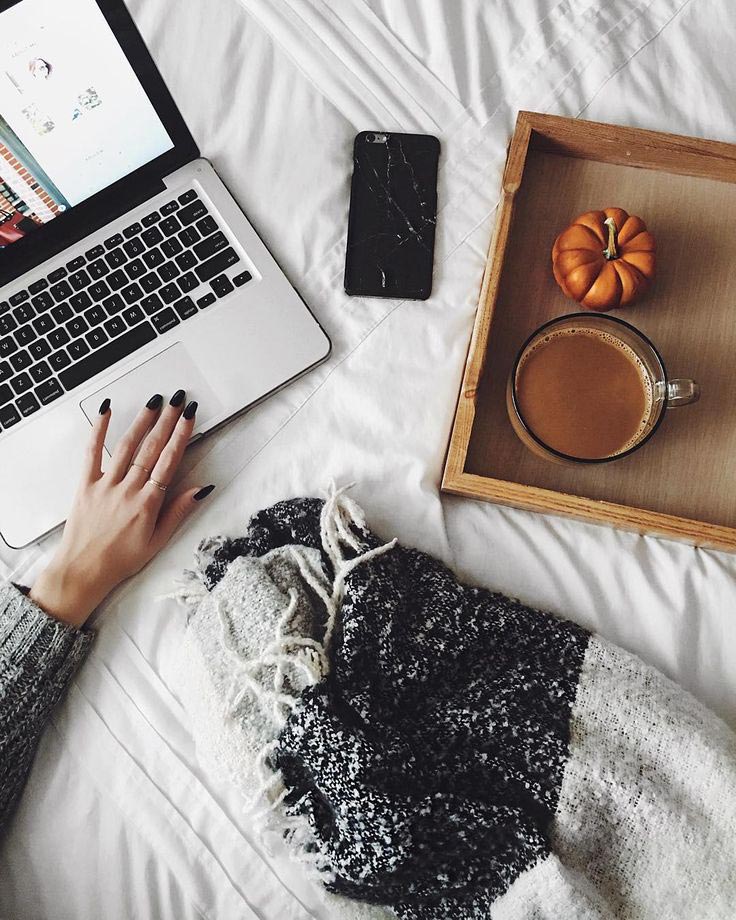 Following this philosophy, make sure you always have something delicious and charming to lift yourself up – like caramel apples covered in crushed nuts or tiny marshmallows to put them in your steaming cup of cocoa. Kitchen accessories in a warm copper shade go extremely well with fall décor. A tea adorned with anise stars, carnations, orange slices and cinnamon sticks in a copper mug will not only look but also taste ten times better.
Credit: Lindsay letters, intheplayroom.co.uk
For more inspirations, take a peek at Doris Leslie Blau website – we are always at your disposal. And if by any chance you are visiting the capital, step into The Washington Design Center, 1099 14th Street N.W. Washington, D.C. 20005, to see our showroom. You can also give us a call at 202-808-9361.