With temperatures rising and a fresh energy brought with spring, we are ready to embrace changes in our lives, closets and homes. At this time of the year we like to take inspiration from nature to bring in spring into our dwellings. And the quickest way to welcome spring home is to let it through our windows. Take a peek at the spaces that are getting even prettier with nature waking up. Their windows take a focal point that holds the space together. It is time to take curtains down!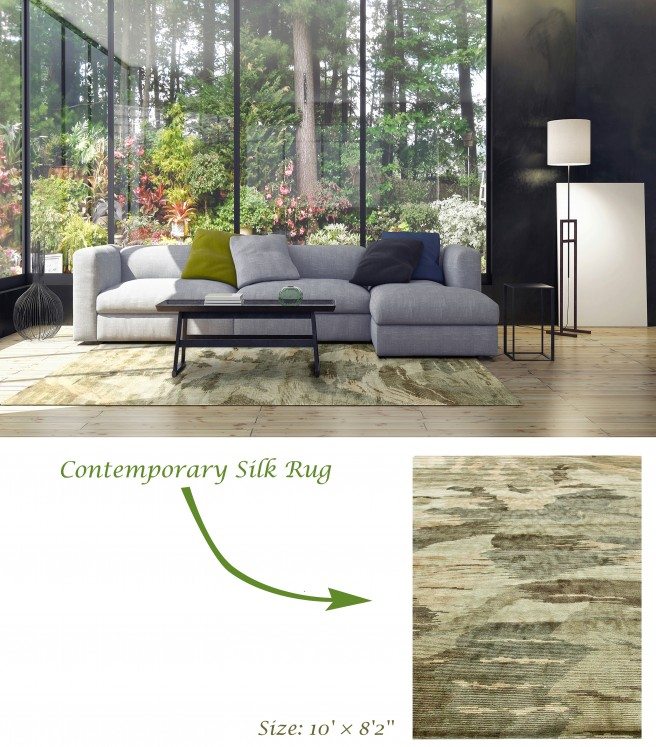 Natural light is free; it brightens up our homes and makes us feel better! Having glass walls is a must especially if your house is surrounded by nature. The woods behind a window have been a prime source of inspiration for the choice of this Contemporary Silk Rug, whose shades of green and beige are a great match for the trees outside and the wooden floor inside.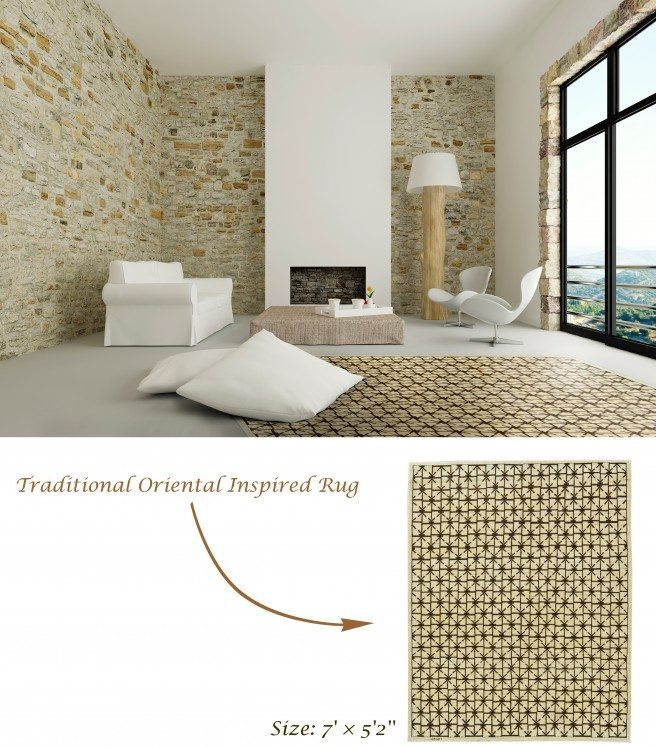 The natural and organic appeal of this space is palpable. Bricks left in its natural state, the tree trunk lamp and large window accentuated by stone surrounding create a subtle yet impactful effect. Traditional Oriental Inspired Rug beautifully completes the look of the room.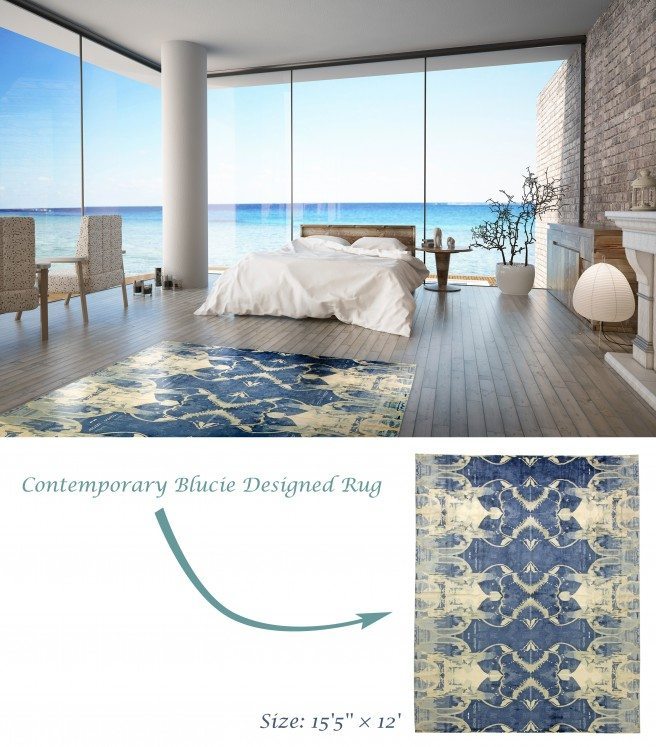 This spectacular bedroom was designed with nature in mind. Glass walls let in refreshing blues of water and the sky. The space feels even more relaxed with other hints of nature, like bricked wall, twigs arrangement and a natural fiber rug.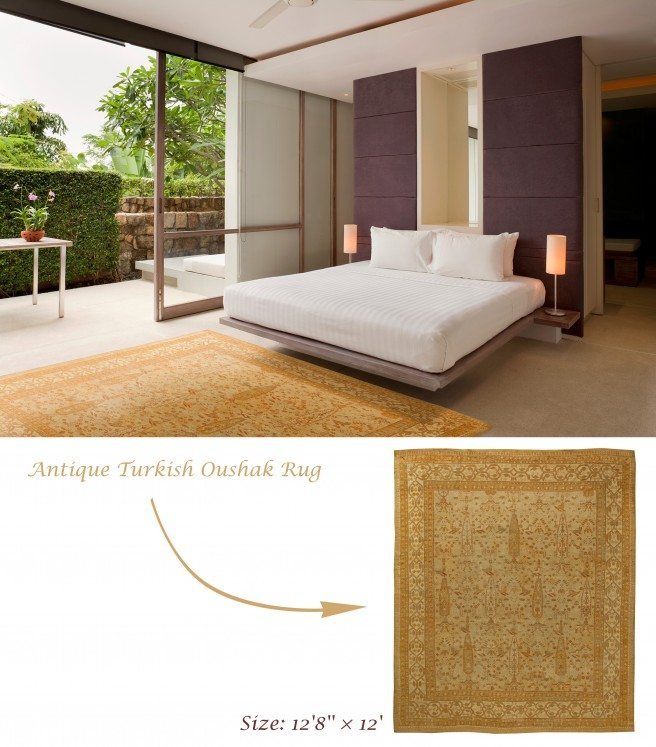 Glass sliding doors blend indoors with outdoors and allow a huge amount of natural light. Waking up in a room with the view of your green garden must be easier and more pleasant. And if you step on the silky antique rug the feeling will be enhanced.