Since founding Marshall Watson Interiors in New York City in 1985, Mr. Watson has developed a well-deserved reputation as one of America's most respected design industry leaders, garnering accolades from both his peers and clients as well as from many nationally known design publications. His firm has executed projects throughout the U.S. as well as in London, Mexico, Sweden, and Tokyo.
We are thrilled to announce the debut of Marshall's exclusive collection of couture, all-weather carpets with Doris Leslie Blau, ELEGANCE OUTDOORS.
Outdoor Rugs by Marshall Watson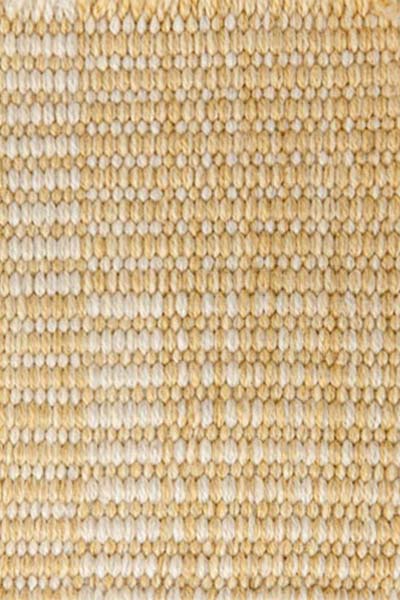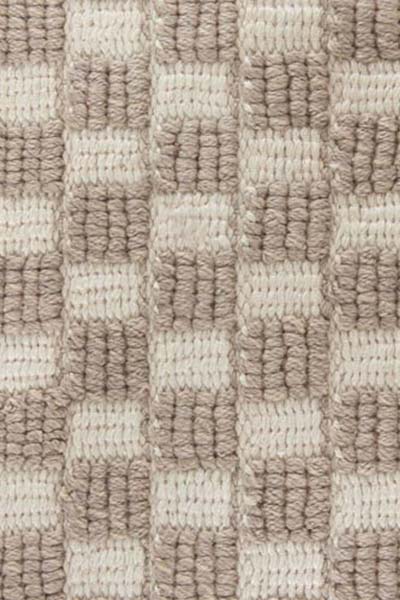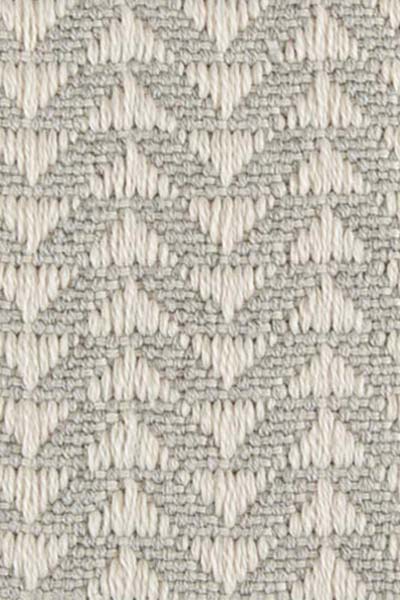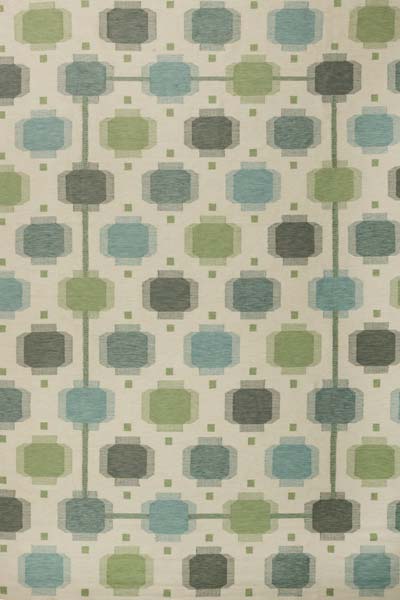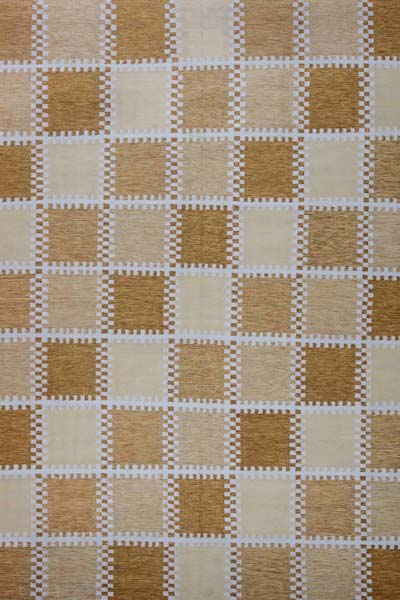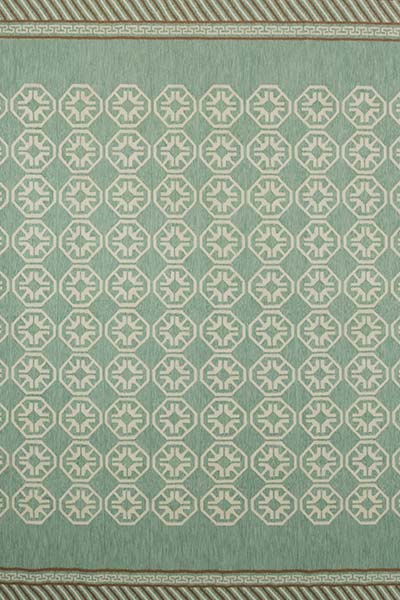 A native of Kansas City, Marshall Watson was favored by Midwestern hospitality, generosity and humor. His family's appreciation for architecture, design, art, music, history, civic service and sportsmanship, steered his path.
Time spent as a student living in Denmark fostered in him an international perspective, and an appreciation for the Scandinavian sensibility, which encompasses a forthright simplicity and a sense of lightness.
Watson received his Bachelor of Arts from Stanford University. There, he was taught to leave no moment unexplored, nor unchallenged as he focused on the interpretive art of design. While pursuing a master's degree in theater design at Brandeis, Watson designed sets, costumes and lighting. There, he acquired a passion for historical research and analysis of the human condition demanded by the script, be it Simon, Chekhov, or Shakespeare; skills which would prove invaluable in evaluating a future interior design client's dreams and aspirations.
Referred to as a "master of interpreting the lives of his clients," Watson credits this attribute to the next segment of his life in the theater, this time in front of the footlights. Receiving his master's degree in acting from the American Conservatory Theatre, he performed major roles in all the classics, as well as starring in musicals, notably Brigadoon, for which he received a Drama Logue award for Best Supporting Actor. While appearing as a major contract player on the daytime drama As the World Turns, he also acted on and off Broadway as well as at the Public Theatre and numerous regional theatres.
Watson's career evolved from theater into his true passion, interior design with the founding of Marshall Watson Interiors in 1986. Watson's robust awareness of periods and styles enables him the flexibility to immerse himself in a range of projects. A subtle blend of transatlantic and American design philosophies suffuses his work. Classic is his hallmark. Though richly layered and often romantic and elegant, his work always showcases a touch of the unexpected and is noted for its "calm and lightness of being." As his client base has grown globally, his passion for researching and delving into each culture has only expanded his ability to be site specific and locally attuned. Hence the broad geographic range of his work always feels grounded in its environment.
Strong walls with sheen, subtly polished natural floors, comfortable, well-proportioned furniture, attention to the ceiling plane, remarkable lighting fixtures, and textural fabrics with a fashion context are all scrupulously orchestrated. This careful orchestration has led the media to hail his "flawless eye for detail," "spirited elegance," "gracious sense of proportion," and "unerring sense of color." The media has also referred to him as, "an emphatic romantic, whose sophisticated blend of European influences, ease, and practical comfort has created a unique American design style."
Receiving Traditional Home's "Designer of the Year" award; Luxe Interior + Design Gold List; and Manhattan Files "New York's Rising Star" award, Watson has also exhibited his ability as a designer/draftsman to enhance each home's architectural shell.
Throughout Watson's career, his work has graced the covers of and been frequently featured in many shelter publications, notably Architectural Digest, Veranda, House Beautiful, Luxe, House and Garden, Traditional Homes, Hamptons Cottages and Gardens and the New York Times. He has also been featured in New York Spaces, Metropolitan Home, The Chicago Tribune, as well as being a regular design columnist for the Southampton Press and the East Hampton Press.
Since 1997, Edward Ferrell + Lewis Mittman has commissioned three furniture collections from Marshall Watson (by far their most successful designer collections.) These signature collections have been featured in Architectural Digest, Veranda, House Beautiful, Traditional Home, Interior Design and New York Spaces, and referred to as, "timeless," "fresh," "keenly detailed," and "well-proportioned and deeply comfortable."
Current projects include a compound in Kukio, Kona Hawaii, a residence in London's Thurloe Square, a townhouse in Boston's Beacon Hill, an East Hampton estate, apartments in New York and Kansas City, and projects in St. Louis, Missouri, Harbor Springs, Michigan, and Rancho Santa Fe, California. Along with a his fourth furniture line for Edward Ferrell + Lewis Mittman, Watson recently launched an outdoor rug collection with Doris Leslie Blau.
Marshall currently resides on Manhattan's Upper West Side. He looks forward to weekends spent at his retreat in East Hampton, where he pursues his avocation, gardening, and is deeply involved as a board member of the Isabel O'Neill Foundation, a Fellow of the Garden Conservancy, a Patron for the City Center's Fall for Dance, and a board member for ARF. Marshall has participated in many designer showhouses including Hampton Holiday House, Southampton Showhouse and Mansion in May, and sponsors apprenticeships for the City-as-School program for the New School and New York School of Interior Design.