Reprinted from Go Design Go, August 2015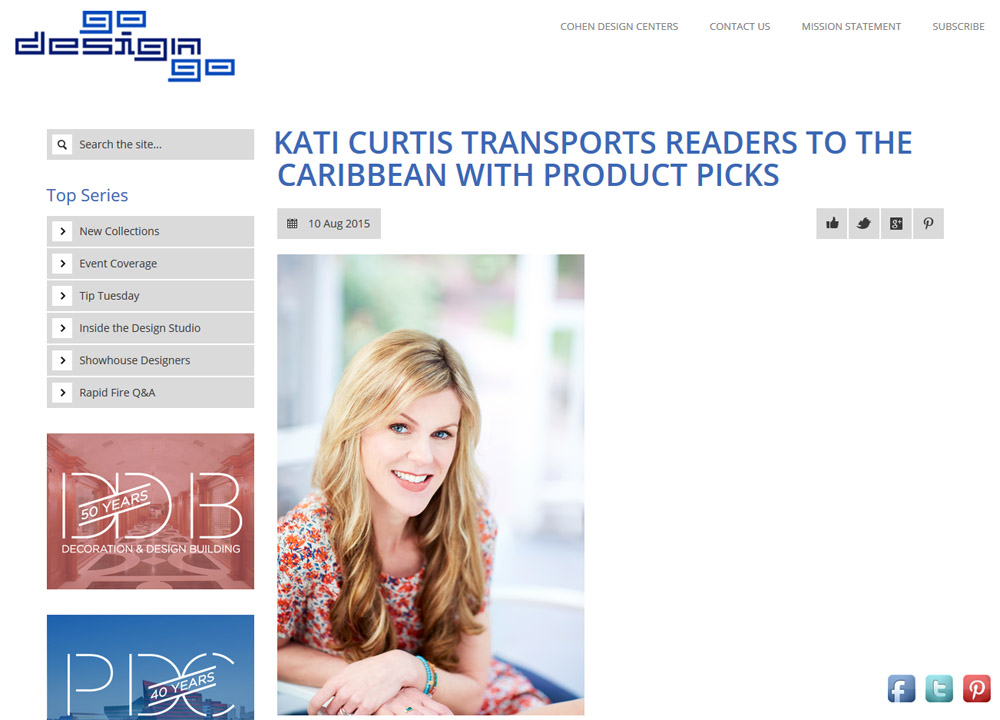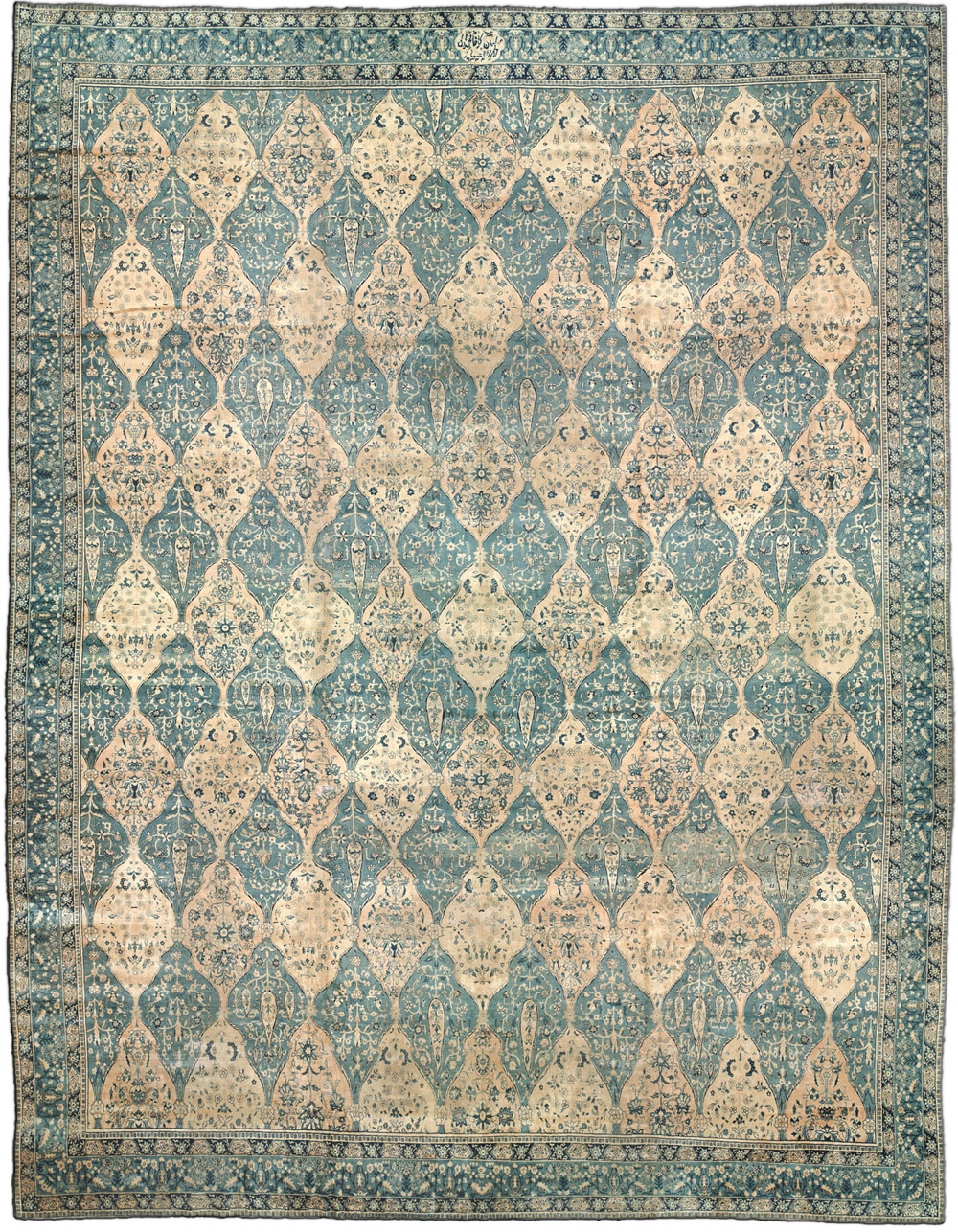 Reprinted from Go Design Go, August 2015
Interiors often transport the mind to another place. With this Caribbean blue palette, interior designer Kati Curtis takes us to a tropical, refreshing place. Read on for an overview of her favorite products in the room.
Inspired by the Turkish sea, this Osborne and Little wallpaper reminds me of Japanese woodcut paintings.
Perhaps it's my recent trip to India, but I've always had a thing for hand-blocked linens. Kamala sea grass handprinted linen from John Robshaw is both cooling and soft to the touch. The pattern is simple and breezy—just how summer should be.
The name says it all, but I think this could quite possibly be the perfect aqua blue.
​If you can't get to the beach, you can certainly fantasize that you're there. Nothing against the Hamptons, but I prefer the clear aqua waters of the Caribbean any day.
Again, I have India on my mind, but this incredible antique rug from Doris Leslie Blau would be the perfect foundation for any room. ​​An heirloom to hand down for generations, this rug would work just as well in a contemporary or traditional setting.
Summer—well, life in general to me—is all about fantasy, and nothing transports me to a more beautiful place than Gracie's handpainted panoramic scenic wallpapers.