This article originally appeared in the February 2013 issue of Dezignlicious Blog
I'm a sucker for a beautiful area rug. Now add to that an area rug that has a bit of zing and pizzazz and tons of that powerful ingredient zsazs and we are talking perfection in the world of interior design.
What is wonderful and interesting at the same time is that there are so many fabulous sources for rugs in New York City. I am definitely little bit spoiled by this immense variety all being so easily available to me as a designer…but New York does that to you in many ways and that is just how it is. The funniest thing, however, is that just when you think you've seen it all, there is yet another fantastic place to take your clients to when you are on the prowl for the perfect rug to complete a room.
My latest and greatest find for just that perfect formula in rug design is the new bold and funky collections to be found at Doris Leslie Blau. The labels "bold & funky" are great adjectives to describe the company's historical bent toward what is new and super fresh out there in the market.
The gallery was founded in 1965 by Doris Blau who became a legend in the world of design with her outstanding collection of avant-garde and incomparable pieces, which were always made the gallery a bit offbeat. It was with great conviction that she turned the gallery over in 1998 to Nader Bolour who has continued to utilize the same criteria that put Doris on the map.
One of my favorite new collections at Doris Leslie Blau is called Eskayel, and the rugs are designs from the talented Shanan Campanaro of Eskayel. Eskayel is a accomplished designer of everything from wallpaper, wall hangings, prints, pillows, fabric and then some…and now these handsome rugs. The patterns are interpretations of classic contemporary designs used by Eskayel in her other mediums and are produced in anything from luxurious wool to the ultimate 250 knot count Chinese silk.
Recently I purchased the one of her "Kusafari" pattern rugs in the Chinese silk. It was simply too beautiful. AND it was the delicious prize at the end of a very long search for just the right rug for my client's living room.
The better than good news is that the Eskayel Collection isn't your cup of tea, there are innumerable other marvelous rugs with edgy and out-there in their description to chose from. But check these out first, as they just have a refinement of design that I believe is exceptionally chic and sophisticated.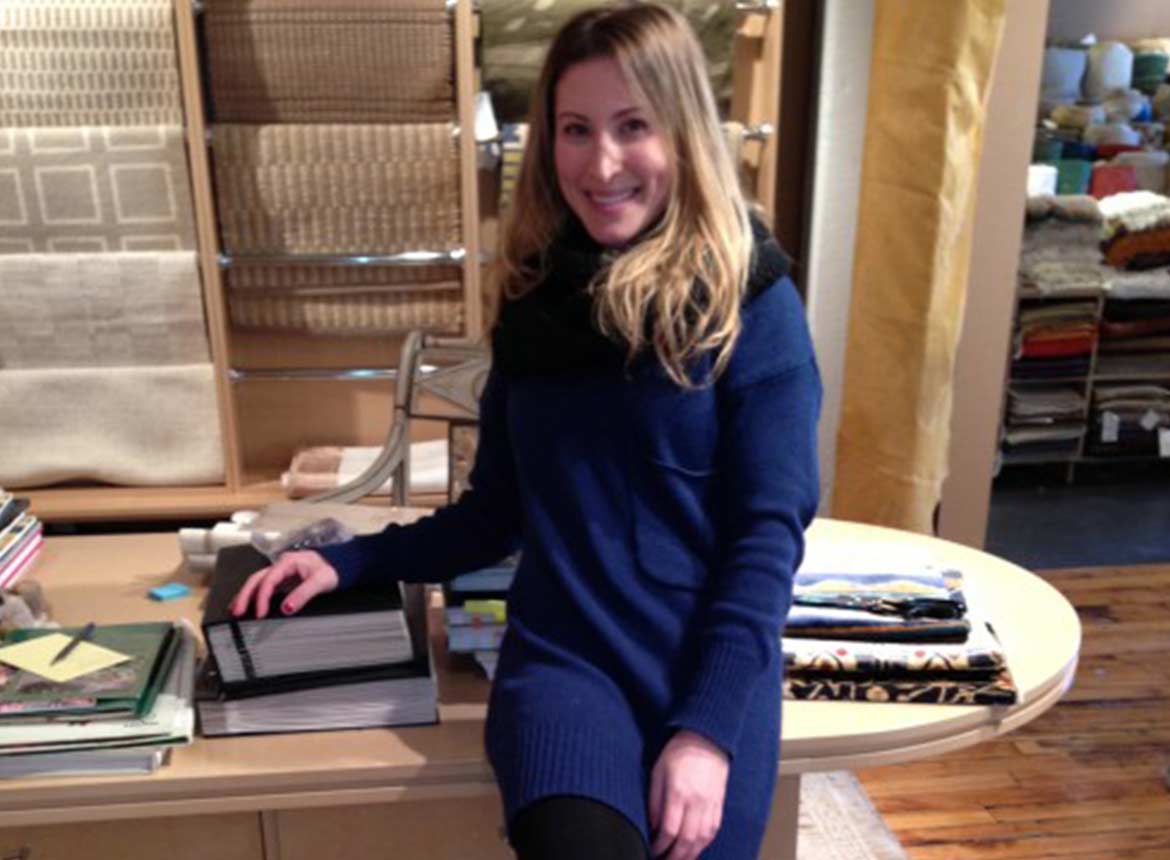 You do best by simply picking yourself up and going over to the showroom…and if you are looking for someone to help you out when you get there, please ask for Dorian Bernstein…for she is the gal that opened my eyes to all of these rug delights!
This article originally appeared in the February 2013 issue of Dezignlicious Blog.