At Doris Leslie Blau, sparks of inspiration and creative currents constantly fill up the showroom, from our assortment of exquisite rugs to something more unexpected.
The rising temperatures and spring  painting the streets of New York with its color palette, put us in a mood to create a refreshing, delicious cocktail.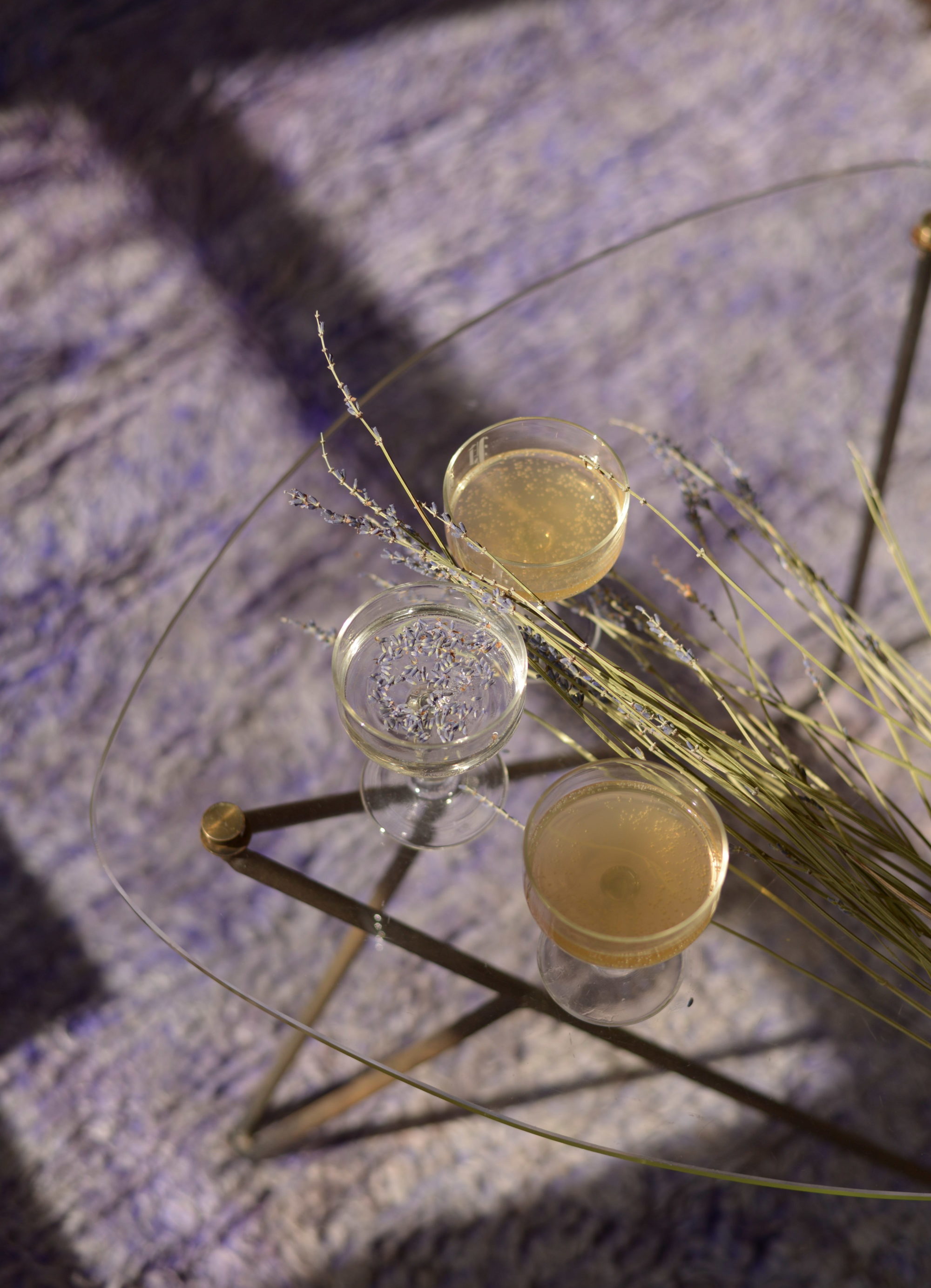 Blau's Bloom – Contemporary Elegant
Blau's Bloom was inspired by timeless flavors fused to create a modern, au courant recipe. The combination of robust, floral notes of Elderflower Liqueur and bubbly, herbaceous Lavender Kombucha create a truly refreshing, complex Ingredients:
Instructions
1 oz Elderflower Liqueur
6 oz Lavender Kombucha (we prefer Alpine Lavender by Rowdy Mermaid)
0.5 oz Simple Syrup
Lavender Flowers for garnish
Pour all the ingredients over ice. Gently shake or stir to combine. Serve in a coupe and garnish with lavender buds.
Enjoy!