Art Deco emerged in France in 1920. It is an eclectic style that involves the use of mostly expensive and elaborate elements. Art Deco is a quintessence of bold geometric shapes, lavish embellishments and plenty of rich colors. We showcase 5 eccentric Art Deco living rooms and rugs that could inspire you.
Art Deco Living Rooms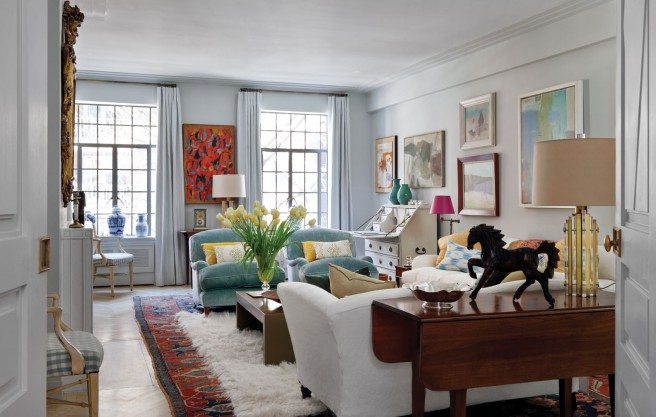 With its eclectic mix of soft and yet defined appearance this room nods to the Art Deco style. It presents a chic and modern statement and a bold artistic touch.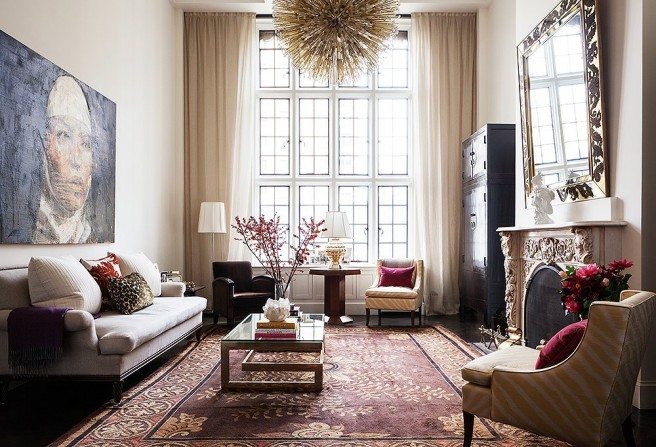 Deco style is angular and highly ornamental, just like the distinctive elements in this exquisite room, especially a decorative mirror and this bold and rare rug.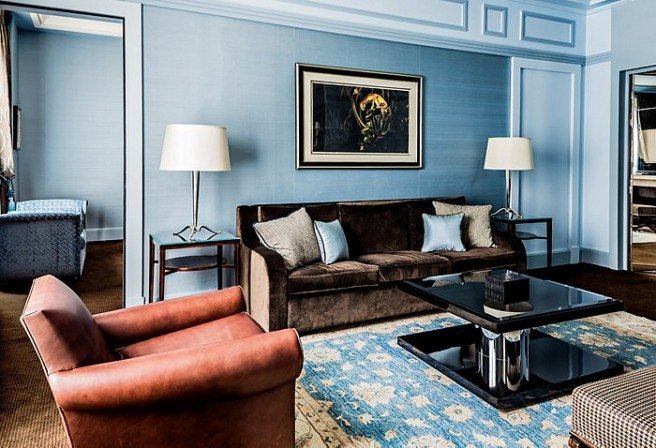 Strong geometric lines and dramatic juxtapositions of reflective surfaces with luxurious textures are another characteristics of Art Deco in this charming living room.
The strongly graphic painting defines the center of the room and a striking and impactful color scheme creates a truly opulent and sumptuous Art Deco living room.
Art Deco Rugs
Luxurious Art Deco rugs from our collection are guaranteed to bring a bit of 1920s glamour to your home. Here are just a few examples: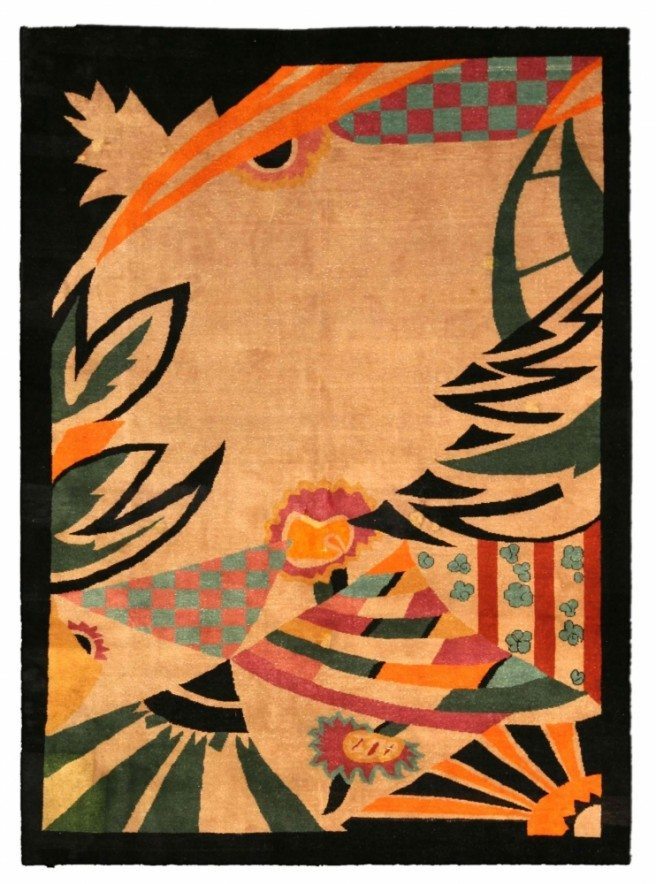 With its striking mix of asymmetrical patterns, vibrant colors, and traditional motifs, this Chinese Art Deco rug  will surely produce a buzz.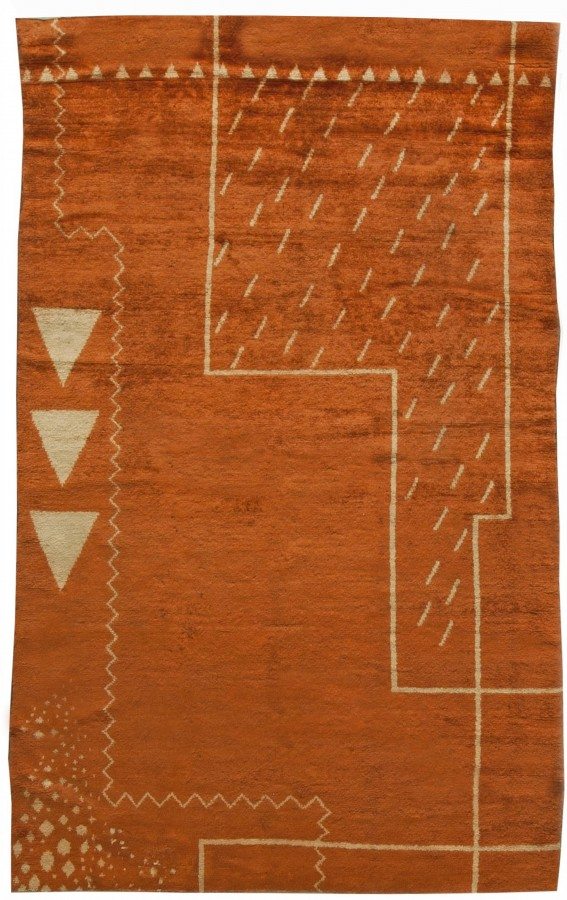 This abstract rug features geometric lines that Art Deco design is known for. The mix of shapes on a bold orange background doesn't overwhelm the rug's design, but instead enhances it.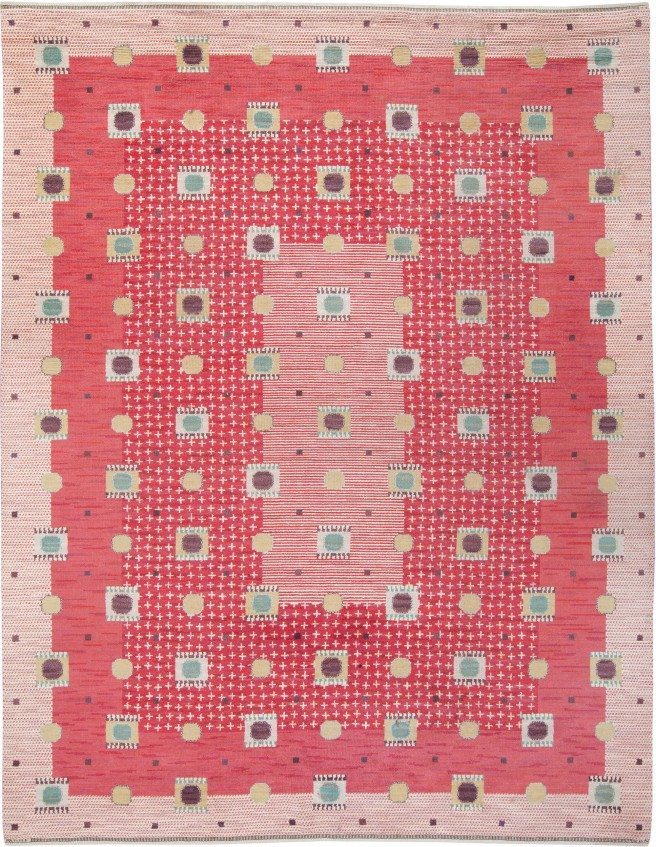 The geometric motifs on this Swedish rug are a strong showcase of Art Deco design.  The bold colors and graphic lines stand out in the vibrant rug design.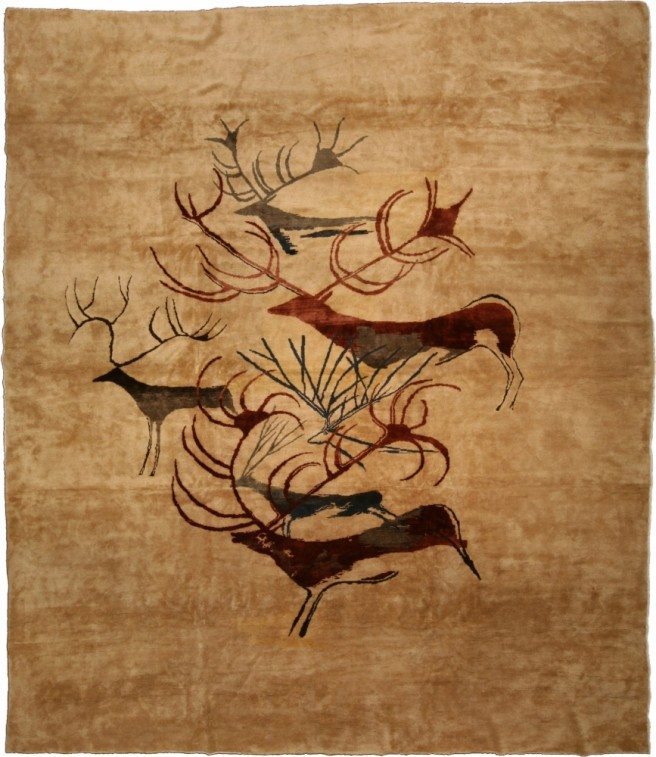 This French Deco rug  with its naturalistic design of brown and red silhouetted reindeers on an open beige field is just a perfect choice for the coming season.
Explore the beauty of Art Deco style by taking a look at the Art Deco rug collection at Doris Leslie Blau.