When you see Lauren Conrad, you immediately want to be friends with her. When you look at her gorgeous abodes, you instantly feel the urge to redecorate your entire house. Thankfully, Lauren is always willing to give some advice on how to live chic, so let's take it!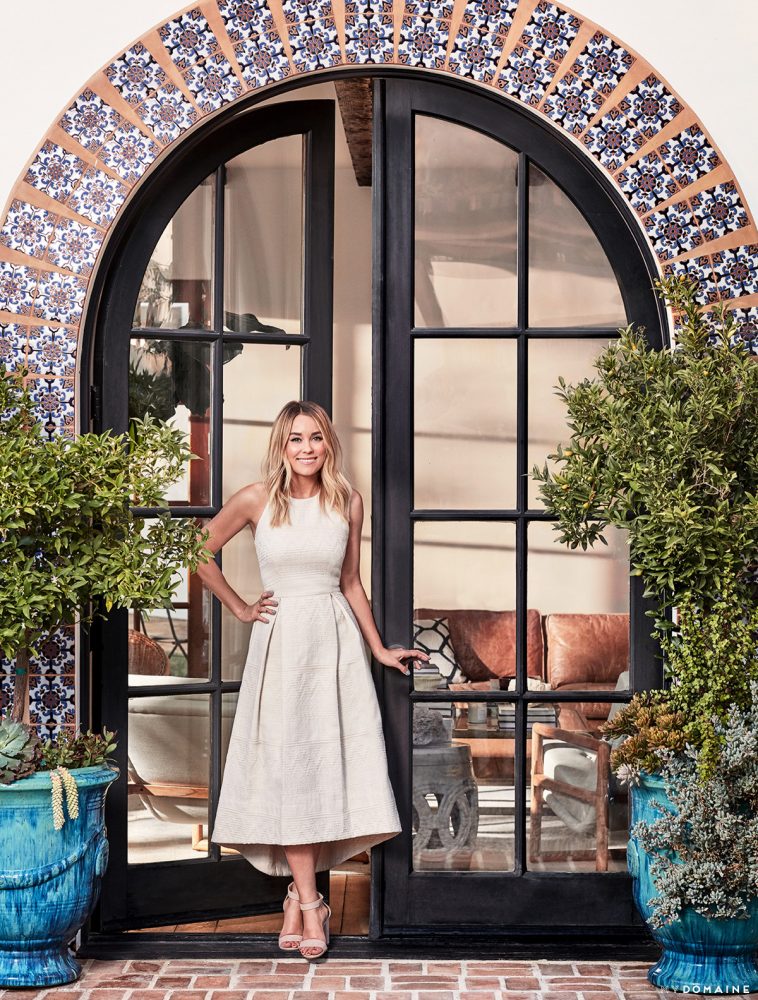 Invest in Neutrals, Bargain for Fun Pieces
The reality-star-turned-entrepreneur really knows how to manage resources. Her reasonable way of thinking shows in her approach to clothing, work strategy and furnishing in equal measure.
"My style as far as décor is pretty similar to my style when I'm dressing myself or designing for the lines. I definitely like neutrals."— reveals Conrad and adds – "If I'm going to invest in a couch, I want a neutral couch, if I'm going to invest in a nice blazer or an expensive top, I tend to go more neutral."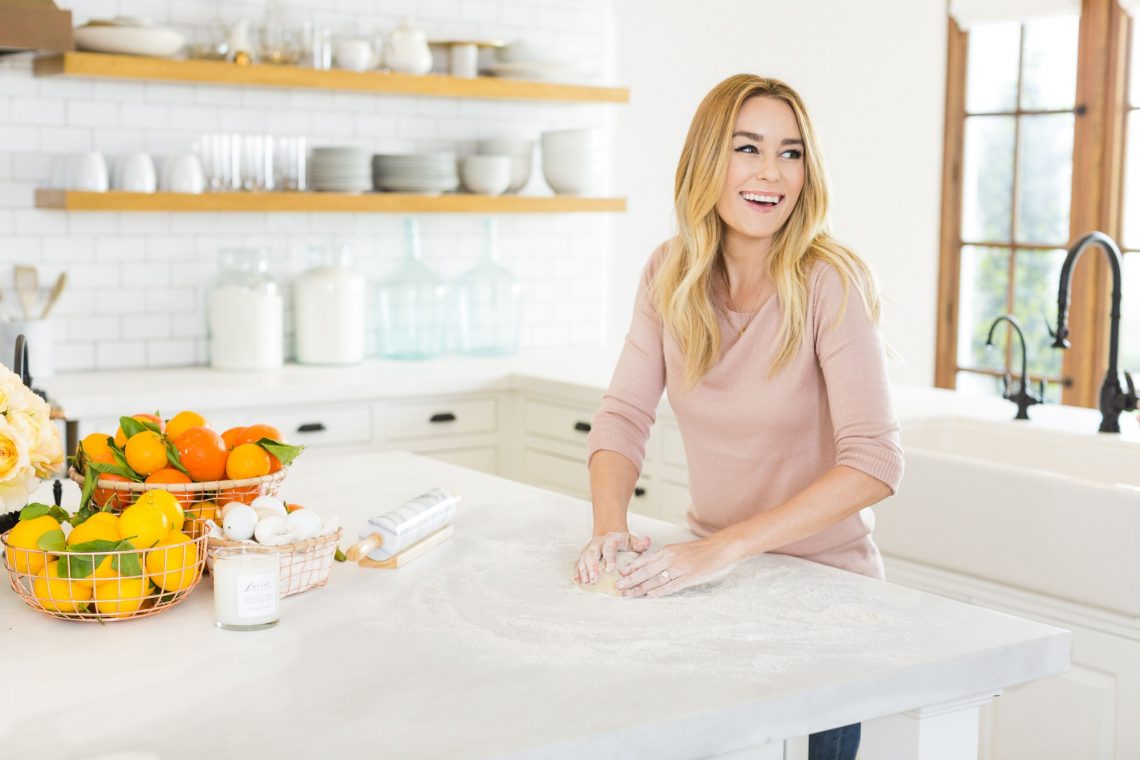 A simple tip which may save you a lot of money and give you the satisfaction lasting for years. No matter which decorating fads are currently celebrated, beige, cream, off-white or taupe basic furniture will always be in vogue. Moreover, when you are not so concerned about whether or not the wardrobe looks too bold for your apartment, you may concentrate on the quality, texture or shape of the thing. So what about vibrant colors and crazy patterns? Best look for a bargain! With neutral basics you may safely experiment with flashier additives.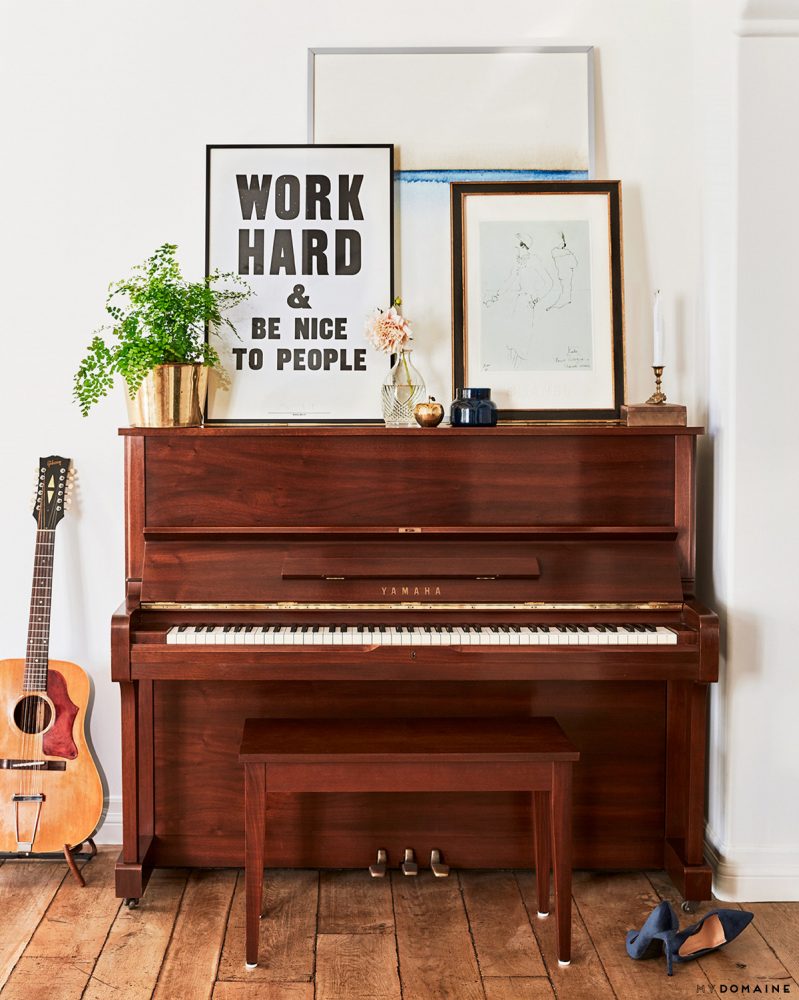 Bring Out Your Feminine Side
Lauren is a strong woman mostly because she's well aware of her femininity.
"I always gravitate toward feminine details," said Conrad. "On a garment it's a bow; on a sofa it's tufting."
Follow her lead and don't be scared of adding a woman's touch to the house. Once you invest in a neutral couch, so recommended by divine Lauren, don't forget to match it with patterned pillows, preferably in pink and gold shades, and quilted armchairs at the sides.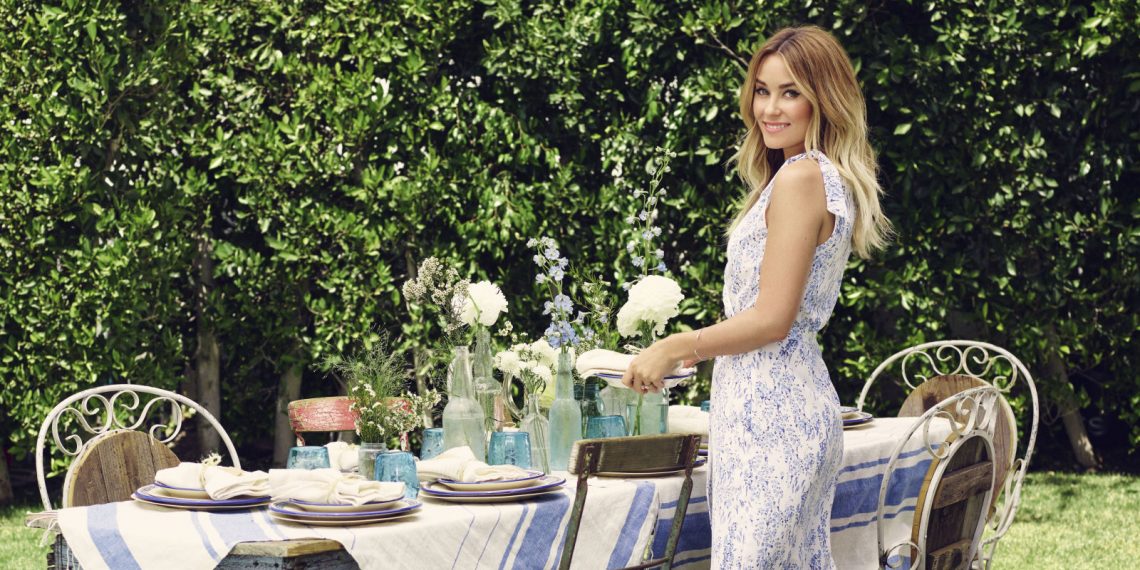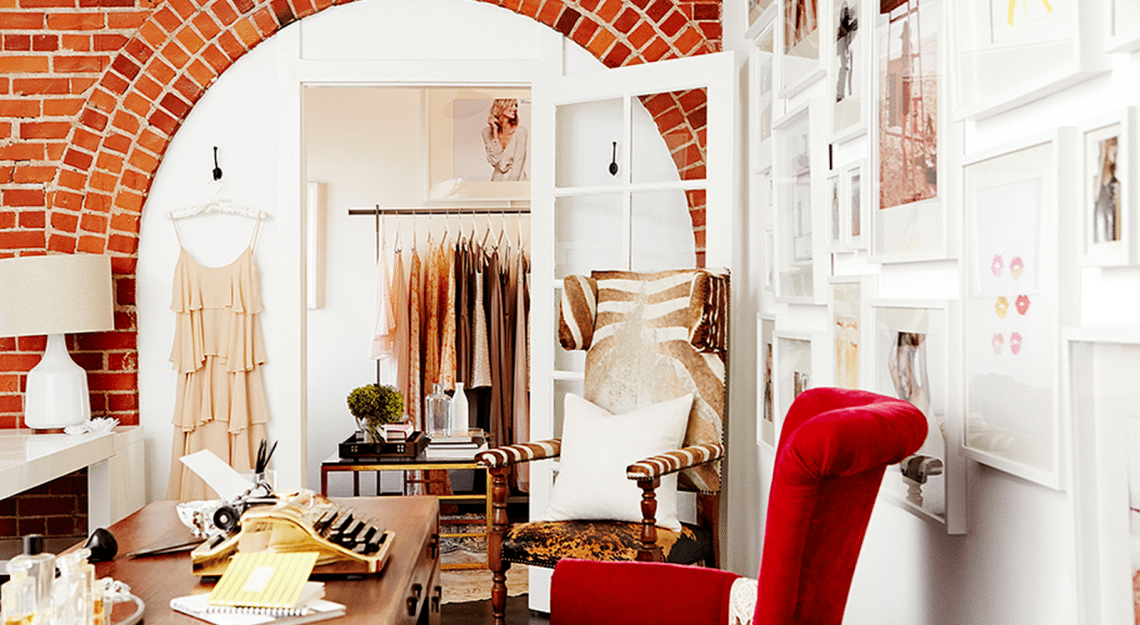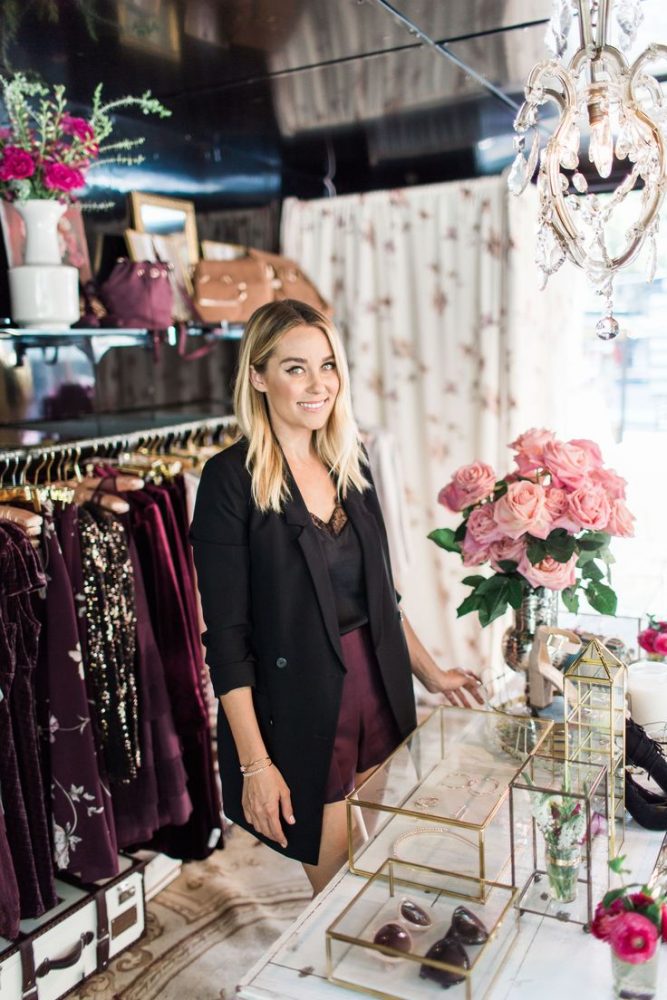 Adding decoration to your fireplace's mantel creates a cozier environment – why not to use this spot for some lovely trinkets? And remember – any room is good for fresh flowers. Lauren simply adores them and puts them in all imaginable places, including the bathroom. Her advice is, however, to keep it simple and stick to one kind of flowers in one vase. Being also the queen of DIY, Conrad encourages to make a chic vase out of something you already have, like a bowl or a recycled bottle. After all, who's better at making something out of nothing than women 😉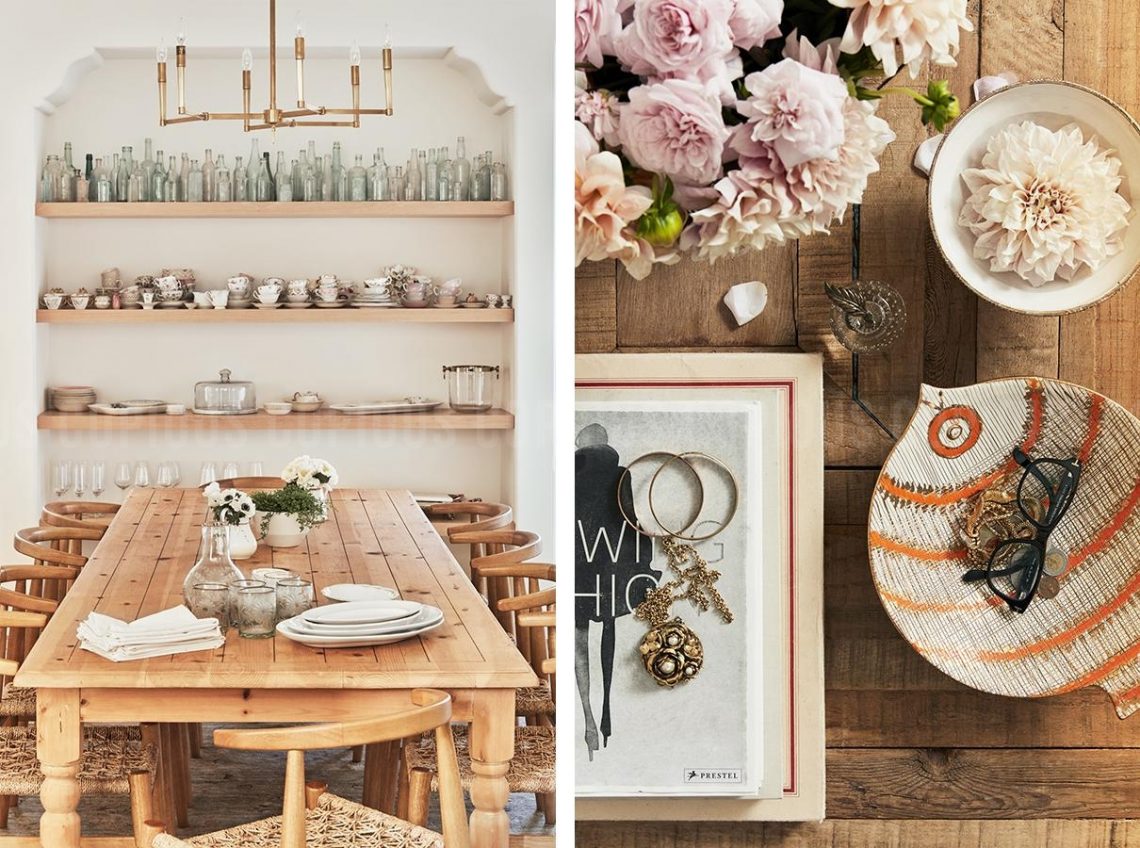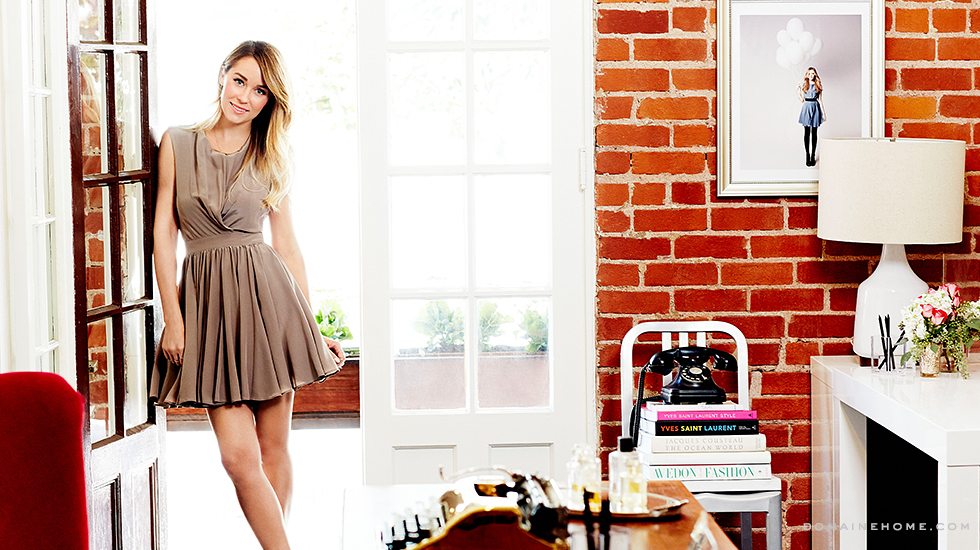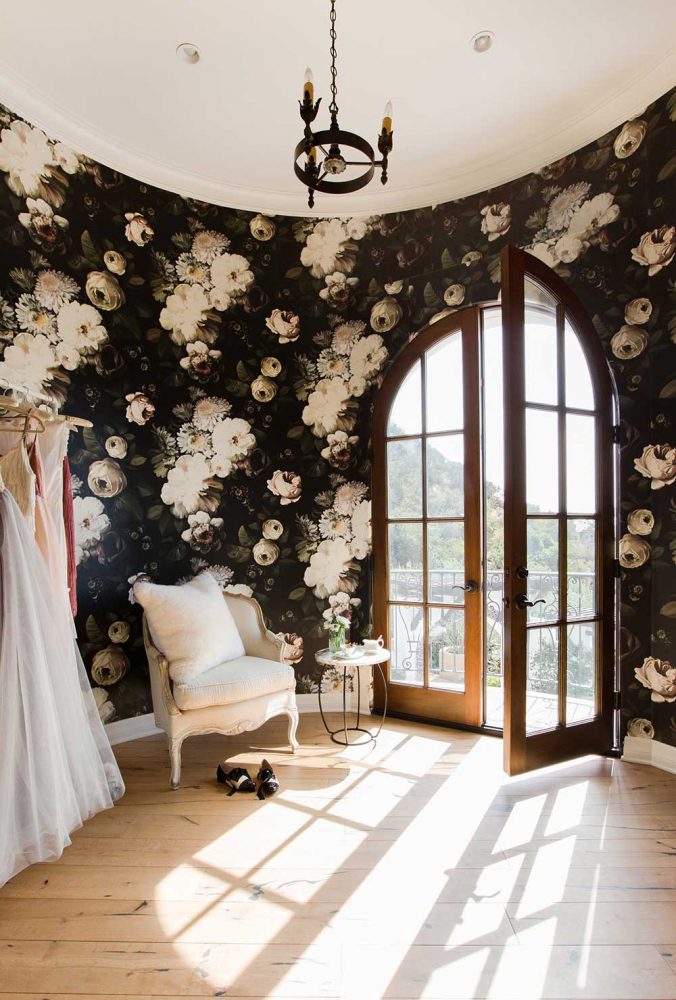 Let the Rugs Pamper You
Another decorative item adored by Lauren are rugs. It's merely a surprise. Someone who at home seeks sanctuary from quite a public life must value comfort above all. From the living room, through the closet, to the home office – rugs are omnipresent in Lauren's seclusion. To carpets she applies her golden rule (or should we rather call it "neutral") about investing in calm, versatile pieces and going wild with a bit less valuable ones. In her home office she put together a vibrant pink rug made of recycled saris with an upholstered couch in a complementary punchy shade.
Doris Leslie Blau Contemporary Rug
Editor's pick
Doris Leslie Blau Contemporary Rugs: 1, 2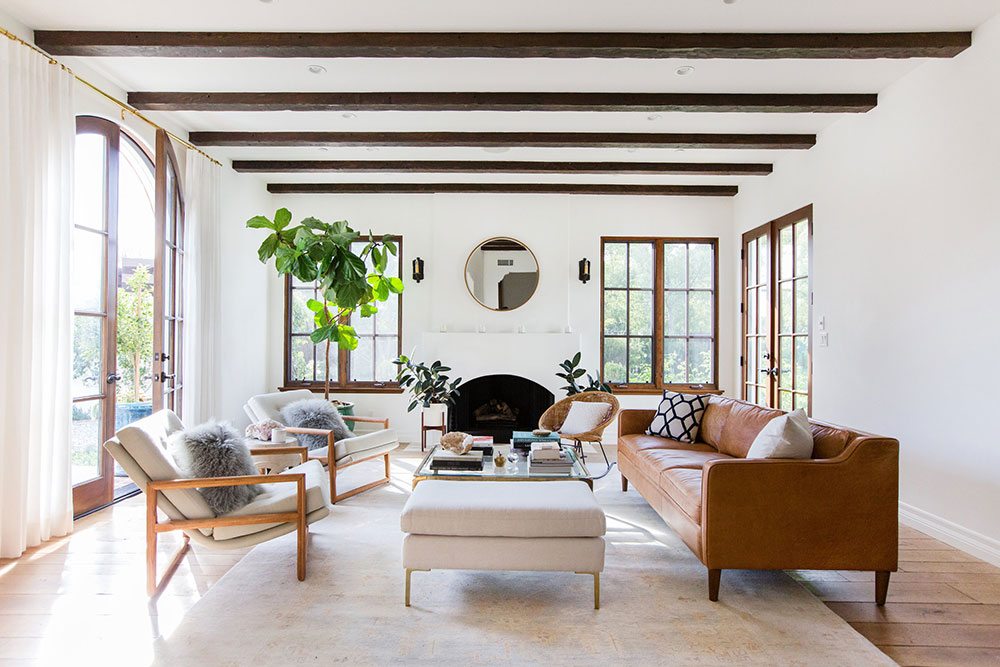 It results in a fresh and juicy combination which enlivens the atmosphere and motivates to action. Her closet, on the other hand hides a… cowhide! The animal print gives a bit of an edge to the otherwise simple and white space. Lauren's favorite room is her bathroom because she finds it calm and relaxing after a hard day of work. Decorate your bathroom with a rug so you can sink your toes into its soft, shaggy pile after you shower. You deserve nothing less.
Editor's pick
Doris Leslie Blau Contemporary Rugs: 1, 2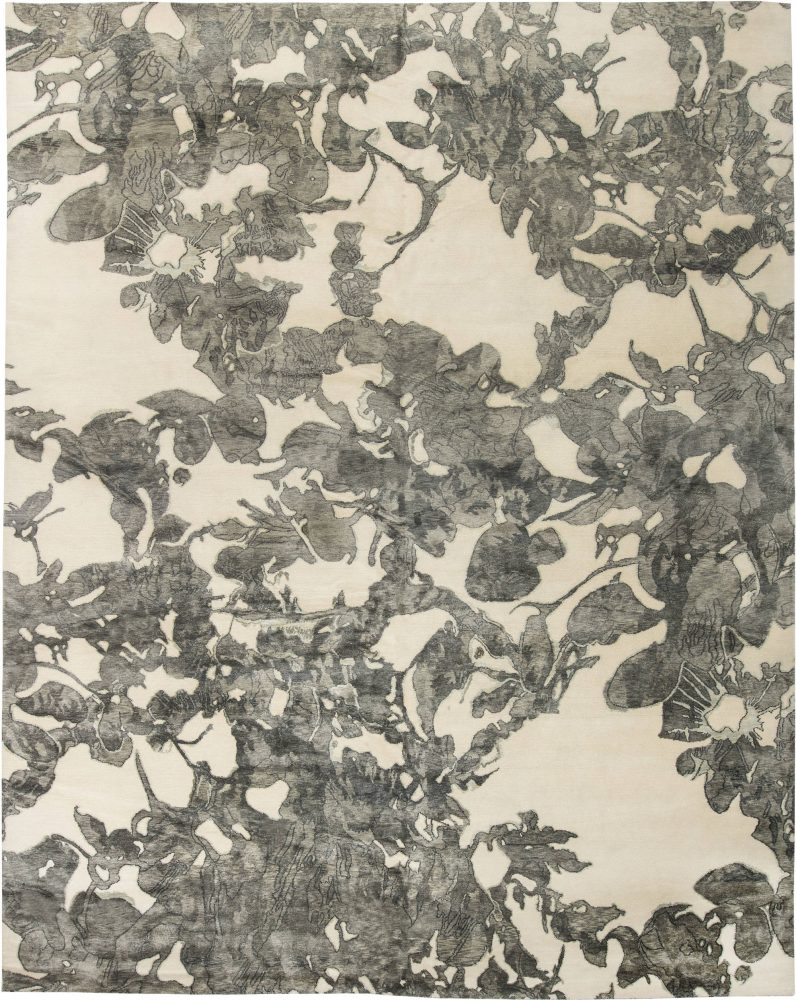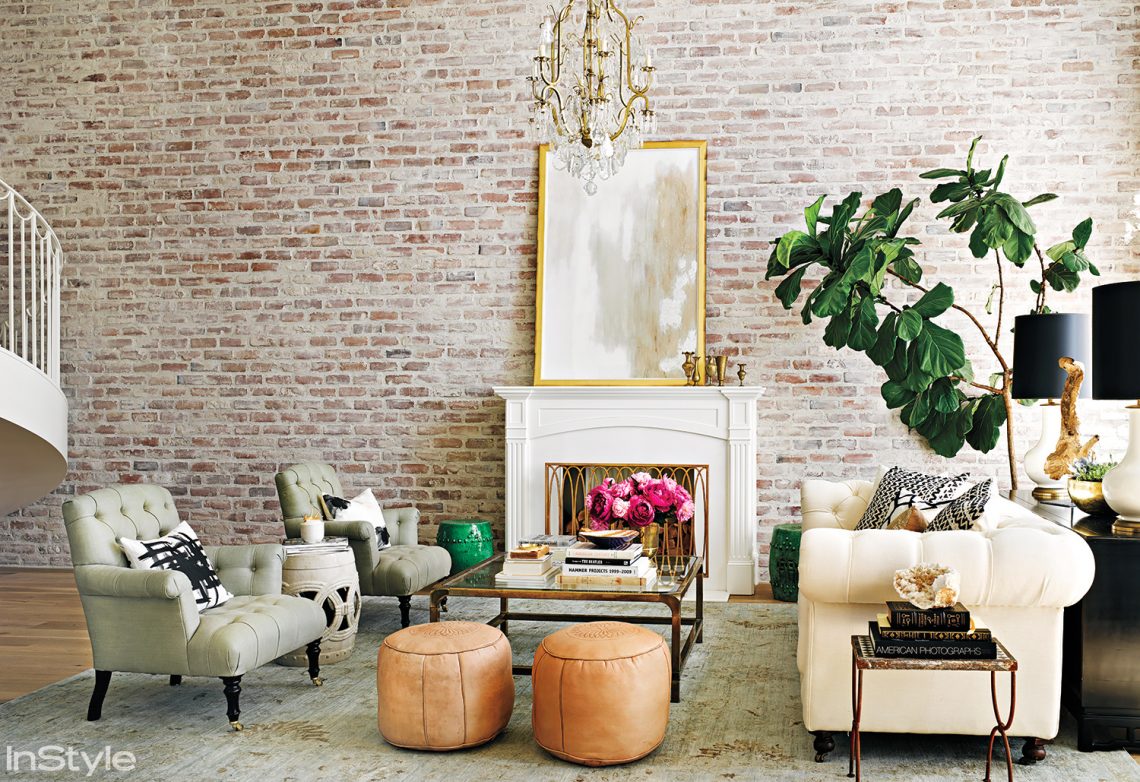 'Make it Bright, Make it Spacious
Looking at Lauren's interiors one can tell she really loves her space. Bright, capacious rooms are full of natural light that pours in from every angle. Of course, a silly advice like "rebuild the house to make it bigger" is out of question. Fortunately, thanks to Lauren's little tricks you may make your apartment seem greater in size than it actually is. Conrad maximizes the amount of light by keeping the palette neutral, only mixing in soft, washed-out colors to keep the overall feeling fresh and airy. "I like my living space to feel clean but welcoming," she said.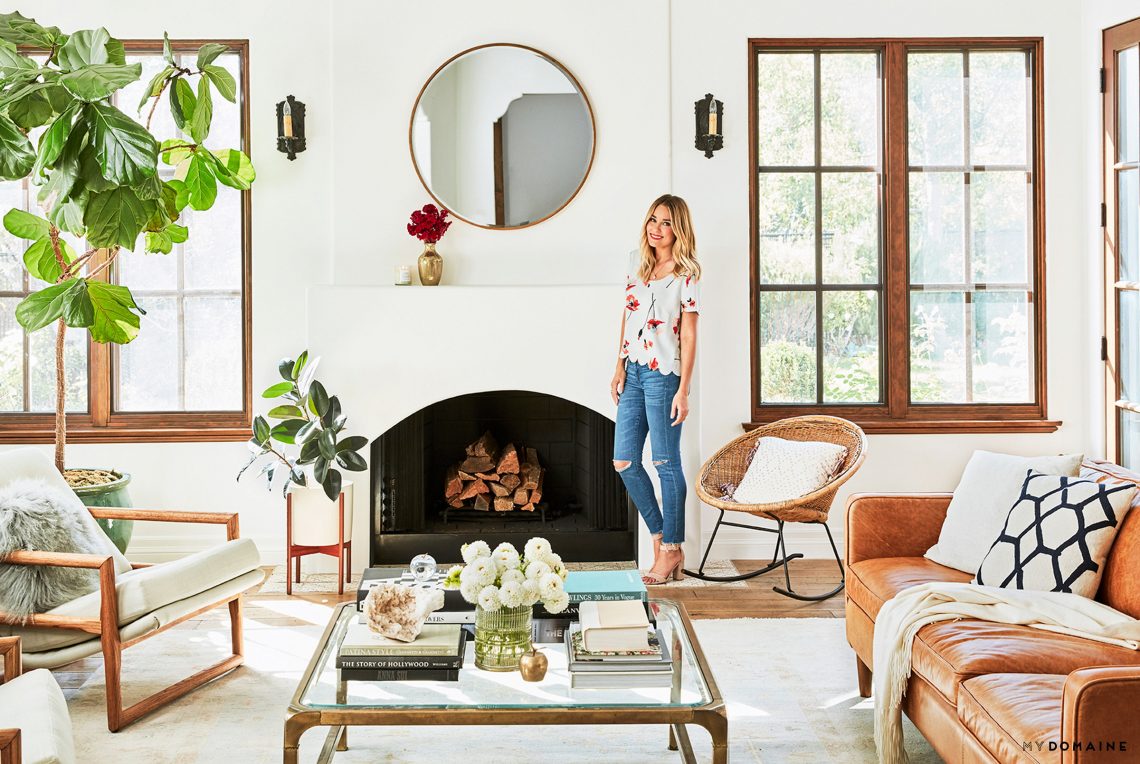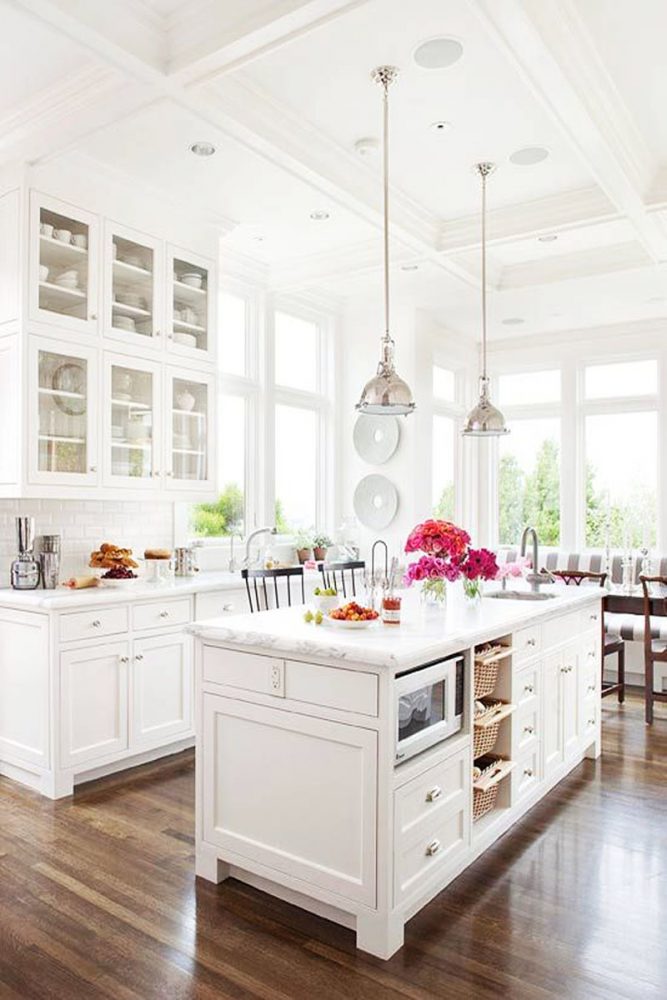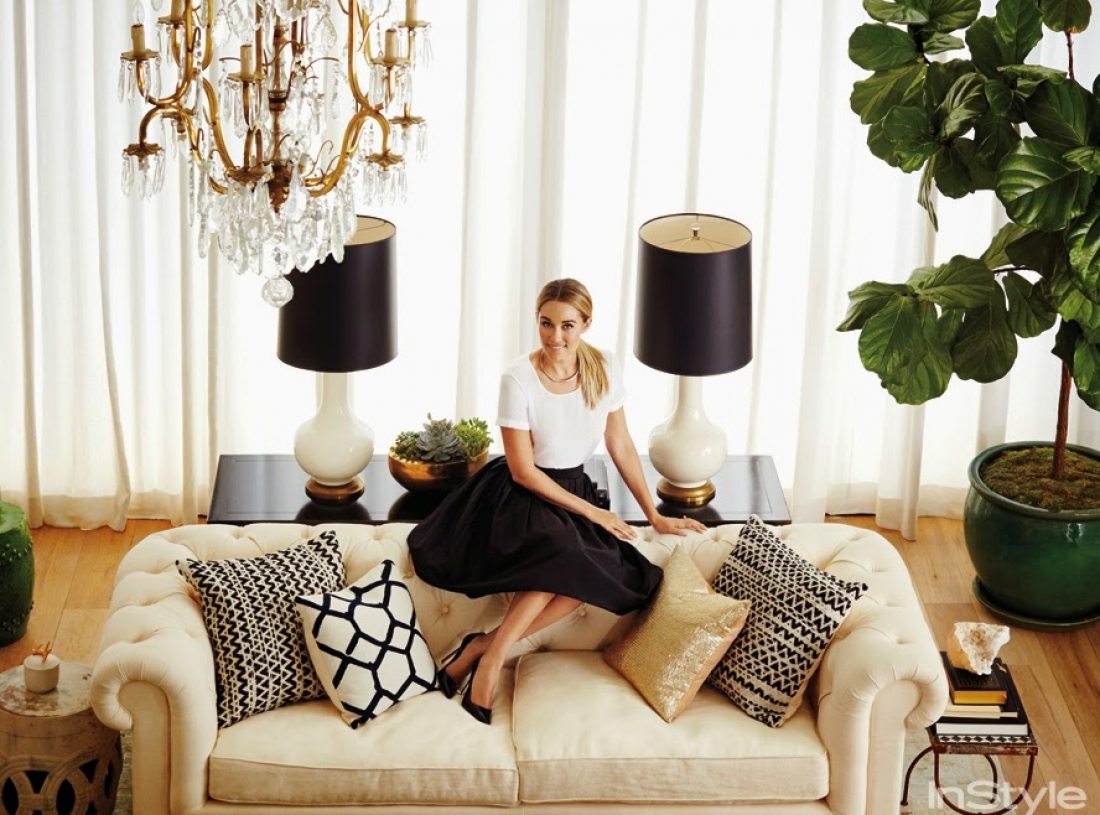 The kitchen is probably Lauren's second favorite place in the house, so she has put extra care in making sure it will not feel cluttered. Old closed cabinets were replaced by open shelves with a display of a marvelous glass collection. "It's just easy for me, I can grab things as I need." said Conrad about her brilliant idea. Moreover, she is a fan of mirrors in the house. Not only they reflect light and make a room look bigger but also allow you to check how beautifully you look today every now and then 😉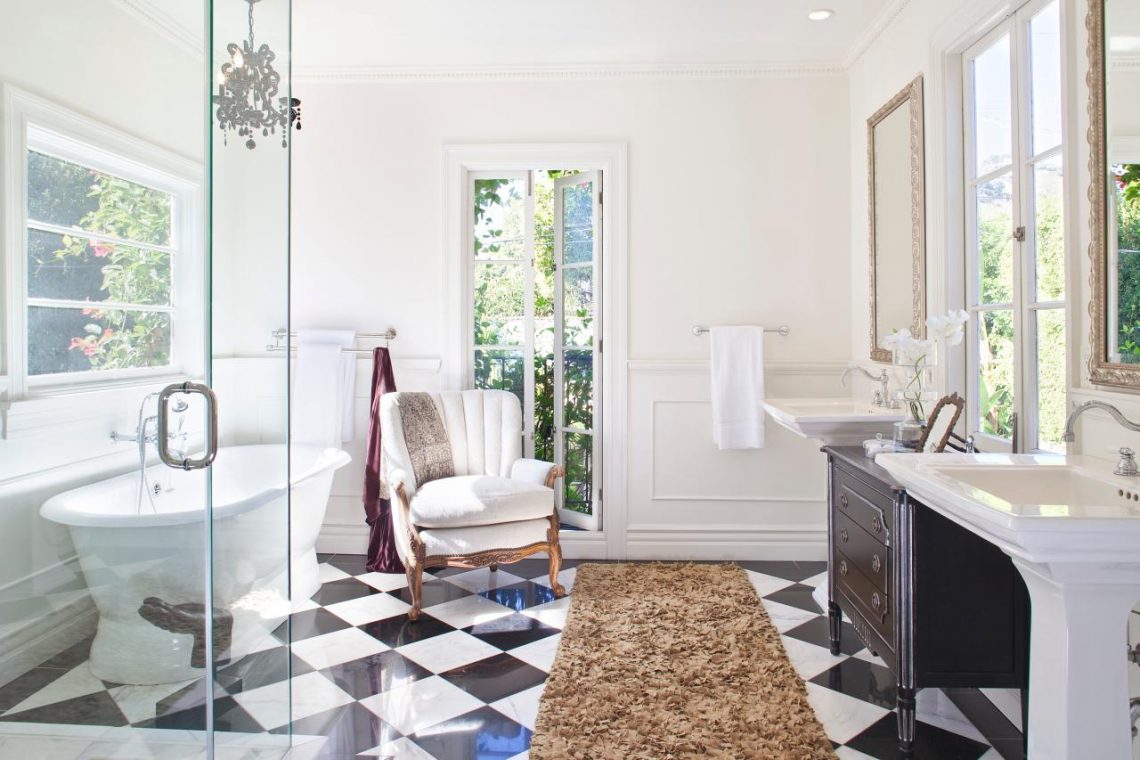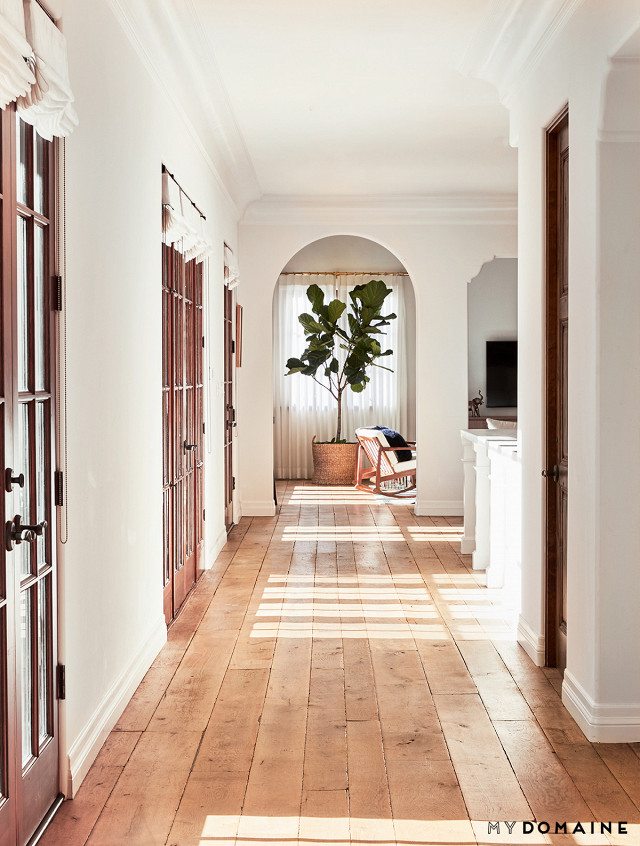 Make it YOU
"I think the best tip you can give someone when they're trying to decorate their own place is make it you," Lauren states.
She believes that your home should reflect who you are by emphasizing your passions and interests. Conrad loves to include personal items throughout the house. Her vintage dining room table and chairs play off the contemporary brass light fixture she was charmed by.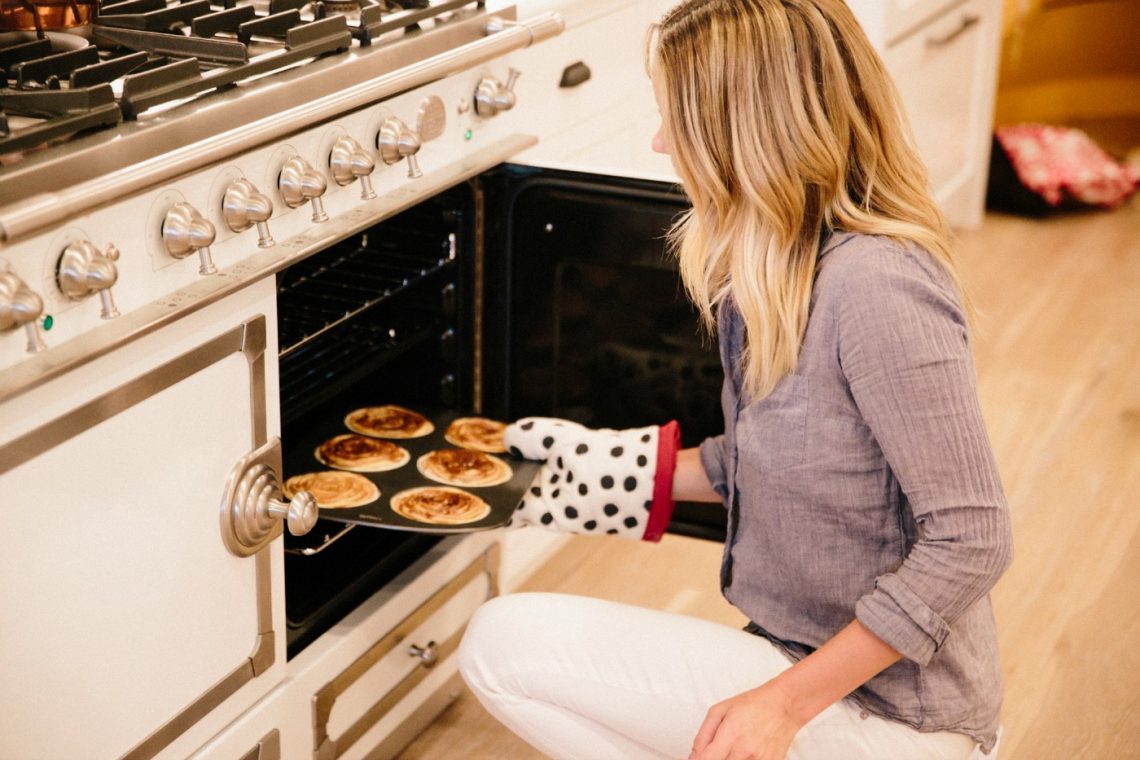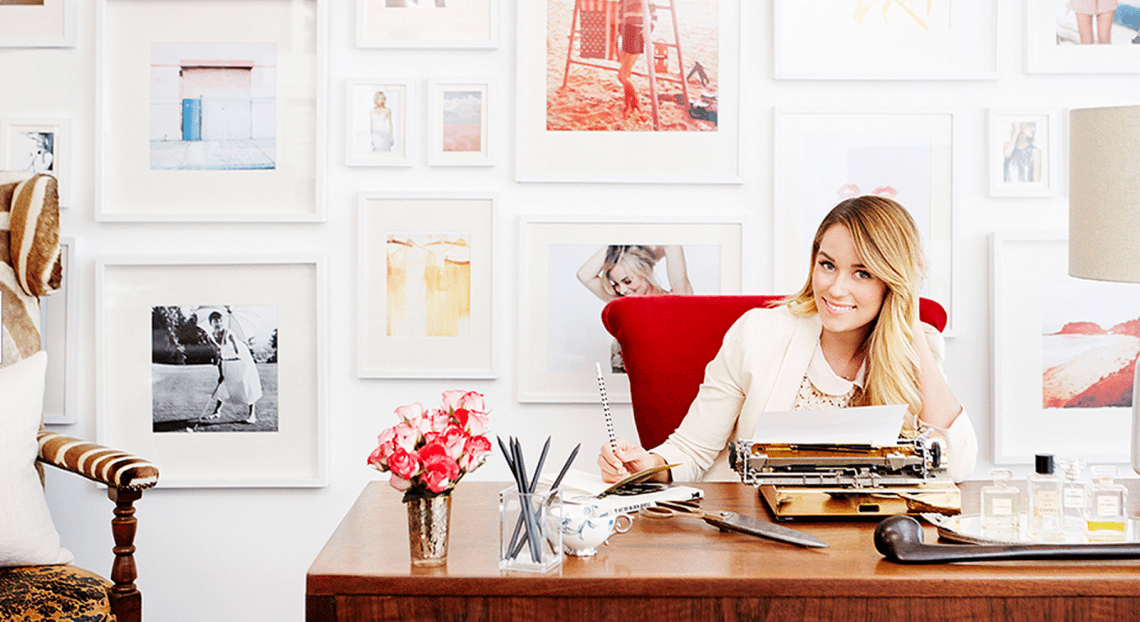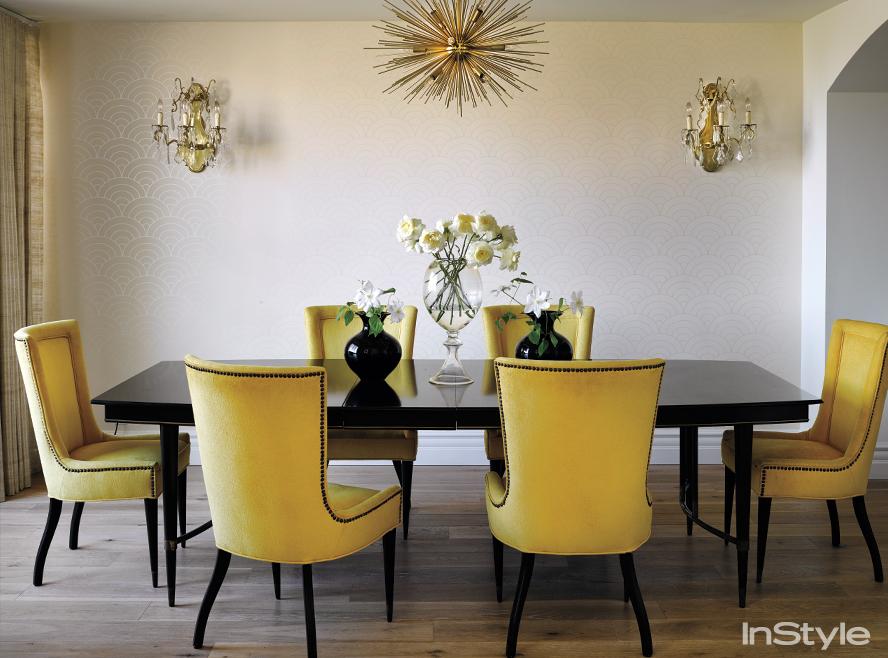 "It looked like a sea anemone to me!" However, except from decorations, the place where you live should also be adjusted to your needs and lifestyle. Lauren enjoys entertaining so her black and gold cocktail bar is ready to be used at any moment. She calls it her "dark & sexy room." Above all, you should be surrounded by things that you like and decorate in accordance with your own aesthetic. In the end, it is you who's going to live there, right? Love yourself and trust in your inner decorator. If you happen to have any doubts – rely on Lauren's advice.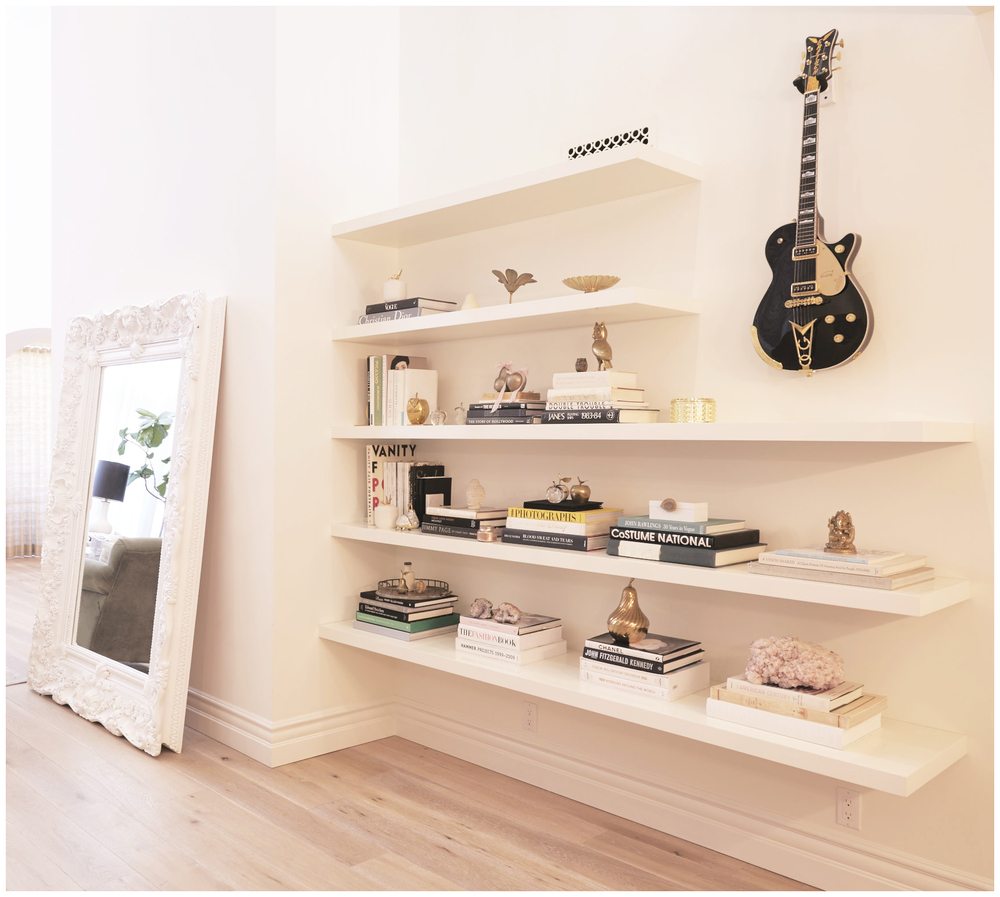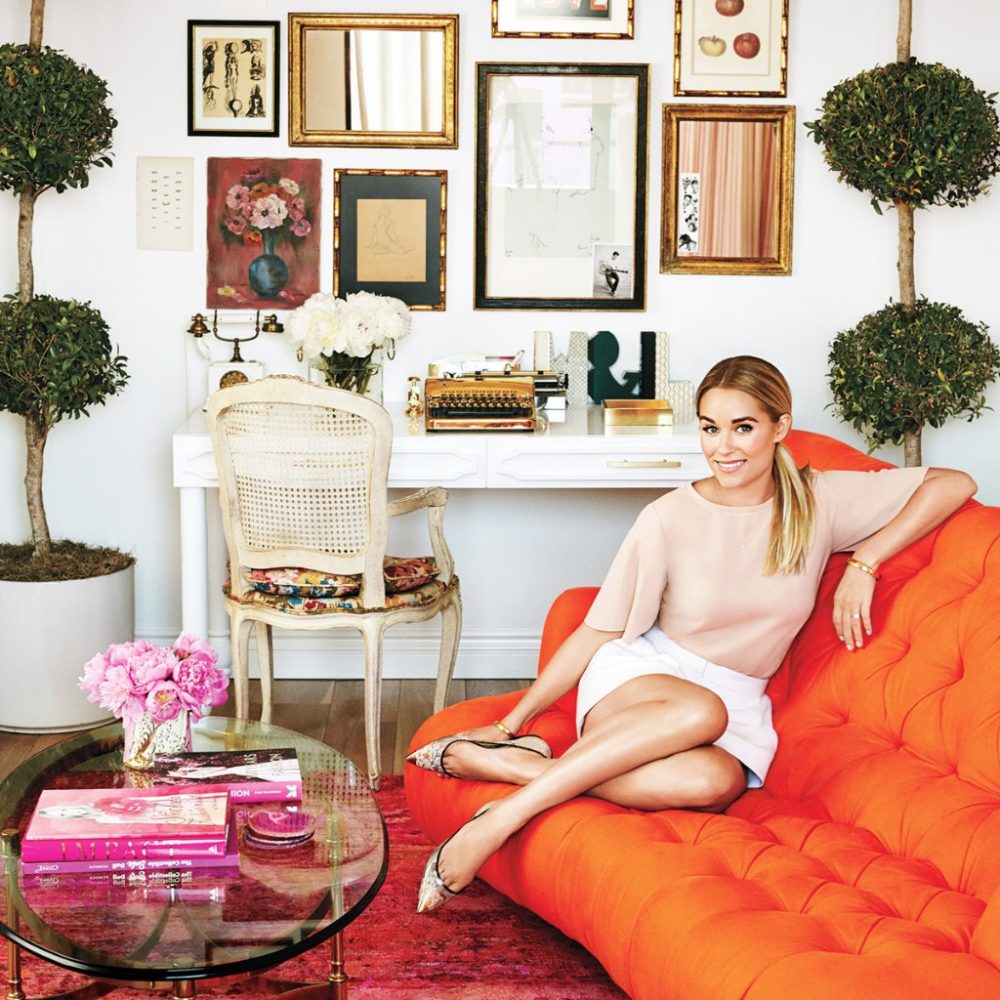 For more inspirations, take a peek at Doris Leslie Blau website – we are always at your disposal. And if by any chance you are visiting the capital, step into The Washington Design Center, 1099 14th Street N.W. Washington, D.C. 20005, to see our showroom. You can also give us a call at 202-808-9361.