The Team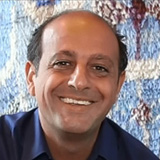 Nader Bolour
President & Owner
Nader Bolour's family has been in the carpet business for 3 generations. As such, Nader developed an early passion for the art form embodied in carpet design and weaving. One of his forte's is an "uncompromising eye for the eclectic" in design.
Email: Nader@DLBrugs.com

Read more...
Susan Izsak
Coming from a Jewelry design background Susan has been creating rug designs for over 8 years. Her close attention to detail of design & color and texture has made her the source for many architects and designers a destination for creation of bespoke rugs.
Email: Susan@DorisLeslieBlau.com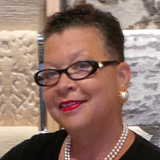 Madeleine Mitchell
Madeleine Mitchell has been in the interior design and textile arena at The Washington Design Center for many years. Her passion for design started from my renovations of historical homes in Old Town Alexandria, Virginia. Her first purchase of a 1920's French Deco rug lead to her passion of exquisite floorcoverings. A rug is the visual anchor to any room. Madeleine's readiness to go the extra mile to satisfy her clients has earned her great trust in the design community. Madeleine extends this passion to residential and commercial interior designers.
Email: Madeleine@DLBrugs.com
Phone: (202) 808-9361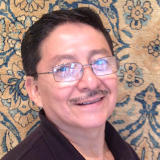 Jose Delgado
Jose started in the rug industry thirty-three years ago with Berdj Abadjian (one of the prime antique dealers of America.) Twenty-two years ago, he joined Doris Leslie Blau and ever since has had some of the best antique rugs go through his hands. Most repeat clients greet Jose before anyone else in the gallery.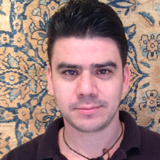 Alex Alvarez
Alex joined Doris Leslie Blau seventeen years ago. He knows the overwhelming majority of our seventeen-hundred antique rugs by heart. With his vast knowledge and ability to determine quality, he is a great asset to us and our clients.
Email: Alex@dorisleslieblau.com