Modern Rugs - As Haute Couture | Doris Leslie Blau, NY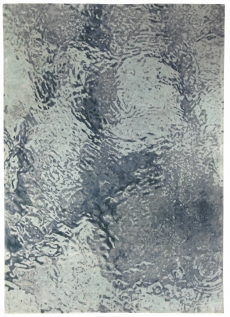 Rugs are an important part of any room decor. A room without a carpet or rug looks empty and a room with corner to corner rugs looks over crowded. Dimensions of a rug are very important when you are buying it for your home. Modern rugs are normally smaller in size and could be used under a living room table or near a bed. The beauty and decor of a room depends on the rug and choosing one is not an easy task and this is where we come to your rescue. Doris Leslie Blau is one of the famous rug dealers in the US who manufactures and supplies a wide array of quality modern rugs. We are the prime supplier of modern rugs to the new generation of interior designers and architects all over the world and we have been very successful in creating a new generation of rugs by mixing old and new traditions.

When you talk about the interiors of a room a modern rug can make it more stylish and add warmth. Modern rugs are available in all sizes, shapes and designs. They can be manufactured with natural and synthetic fibers. Some of the popular materials used are wool, cotton and acrylic fibers. These rugs are known for their creativity and are in the forefront of any fashion trend. Whether you choose a traditional handmade rug or a leather one, modern rugs will increase the glamour of the house and are available in affordable prices. Apart from the modern rugs, we offer the customers a choice of ancient oriental rugs and carpets which are rarely available all over the world. Our modern rugs and oriental rugs are in great demand among the leading interior designer and architects all over the world.
Elegance of a home is the ability to decorate the rooms using modern rugs and the good thing is it is available in all sizes, shapes and designs and makes it easy for to choose a rug which will blend in with your décor. We are the only company which offers the customers a consulting service and help them to choose the right rug which suits the room. Our interior designer will visit the customer's premises and recommend different rugs so that the customer can choose the best which will suit the room. We are the only company which offers timely discounts during special occasions and festivals so that customers can plan their purchase in advance.

Doris Leslie Blau has a never ending list of customers worldwide which includes the top most interior designers and architects of US. Our specialty is in meeting the demand of all sections of the designing world whether it's old, new or futuristic. Our antique rugs and modern rugs are droning the walls of famous celebrities, palaces, politicians and antique collectors across the world. We feel proud to say that we were able to bridge the gap between modern rugs and oriental rugs and create a fusion between the old and new rugs and carpets for the designing world.