Bespoke Rugs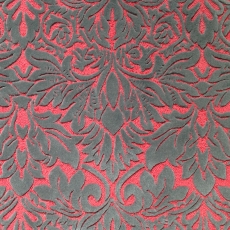 In recognising that Rugs can be the focal point in any style of interior design and also the starting point for most interior designers and decorators, it makes sense to make absolutely sure that the rugs are perfectly suited for the interior that they exist within. And although there is a wealth of choice in styles, colors and periods to be found in the galleries of Doris Leslie Blau, the perfectionist designer or home owner may choose to have the ideal rug commissioned especially for them. Custom rug designs are made possible through the support and complete determination of the talented and experienced team at Doris Leslie Blau to assist our clients through this process. Bespoke rugs and carpets are created as one of a kind rugs hand knotted in Nepal, India, China, Egypt or Afghanistan depending on the type of weave desired.
So imagine designing a rug of your own, a rug unique in its combination of color and pattern. Imagine having the choice from every period, every texture and styles from every corner of the world: whether it be a Tibetan allover rugs or something from a previous century; something contemporary with a touch of humour woven into it; perhaps with a traditional or completely zany design as a start off point for creating something specifically for your space.
Imagine having a rug so perfect for your space that it is the foundation for the entire interior design theme. Imagine doing this with the guidance and experience of world leaders in rug technology, history and design. At Doris Leslie Blau, when clients create their own bespoke rugs, this is an option.
ECO FRIENDLY CARPETS AND RUGS
Not only is this a distinct possibility but it is indeed feasible to do this with a perfectly clear conscience. Our network of weavers and designers creating our eco and environmentally friendly carpets work within guidelines that ensure their working practises are fair and environmentally friendly. For instance Tibetan weavers clean the water that is used for washing the rugs before returning it to the ground. It is also possible to use all natural dyes in our bespoke rugs and these are actually more suitable for using with natural textiles and, with a little guidance, our clients can also create their own colors. The customisation of your own design even extends to the weave and textile used. We encourage our clients to be involved all the way from design to end product.
Of course this is not for everyone and one option is to customise from a huge range of existing patterns and colors created by talented artists. This way it is possible to use the experience and artistry that already exists within our team while still producing a completely original rug. What is more, whichever method you use to customise your rug it will have the same value and standard as any other Doris Leslie Blau rug because of the research that goes into everything we use and all our methods of manufacture. Any bespoke rugs made by our team have every part of their production thoroughly researched so that your rug will have exactly the right textile, dye and type of weave that will make your bespoke rug a hard wearing, precious and valuable object of beauty for decades to come.